Comparison Guide: WPC Vs SPC Waterproof Flooring

Are you confused about the selection of flooring for your homes, essentially stuck in the dilemma of whether to go for WPC flooring or SPC flooring? You are not alone in this situation. Almost every homeowner thinks about it because these are the most popular flooring options nowadays.
A very big confusion that needs to be cleared up at this point is that these floorings are not the same. Although they appear nearly similar, there are multiple structural differences between the two. And having sound knowledge will reveal their unique features.
If you want to know all about these two floorings, then continue reading this article and you will know all the essential aspects of these floorings.
What Is The WPC And SPC Waterproof Flooring?
We'll begin with the WPC Flooring. WPC stands for Wood Plastic Composite flooring. The core of this flooring is made from recycled PVC, plasticizers, and wood-like material.
There are four layers of this flooring, named as the wear layer, vinyl layer, WPC core and integrated backing/padding layer.
SPC, on the other hand, stands for Stone Plastic or Stone Polymer Composite flooring. The core of this flooring is very rigid and is made from limestone, polyvinyl chloride, and plasticizers. This flooring also has 4 layers, named wear layer, printed vinyl layer, rigid core and backing layer.
Comparison Table
| | | |
| --- | --- | --- |
| | WPC Waterproof Flooring | SPC Waterproof Flooring |
| Use | All areas of Home | Bathrooms, Kitchens, Basements, Commercial Areas |
| Feel | Feel Warmth, Less Dense Underfoot | Feel cold, Dense And Rigid |
| Durability | 4/5 | 5/5 |
| Moisture | 100% Waterproof | 100% Waterproof |
| Cost | More Expensive Than SPC | Affordable As Compared To WPC |
| Installation | Easy To Install | Easy To Install |
Key Differences Between WPC And SPC Floorings
Both WPC and SPC floors are similar to each other, but the minor differences between these floors make them unique from one another. Ahead are the major distinctions between the two floor systems.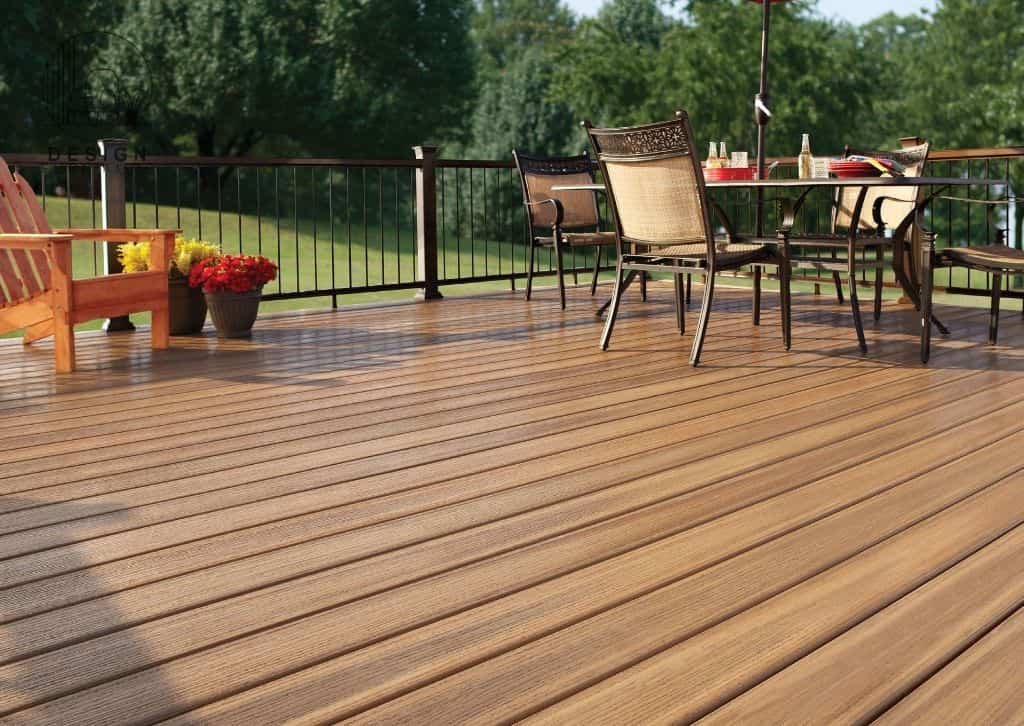 Comfort is the foremost factor that you need to consider while buying flooring for your office or your home flooring. If the flooring is comfortable, then you can easily walk on it, without any inconvenience and can make the most out of it. So let's discuss the comfort level of SPC and WPC.
SPC flooring features nearly 3.2 mm to 7 mm thick planks, which can influence affects the comfort provided by this flooring. The core of the flooring is made from limestone, which makes it strong, but as for the walking, it feels rigid and hard underfoot.
WPC floor planks are usually thicker than compared to SPC. The plank's thickness ranges from 4 mm to 8 mm, which creates a tremendous difference in the flooring's comfort. The core of this flooring is not made from a rigid material. So when you walk on it, it feels more comfortable and soothing as compared to SPC.
Best For Comfort
If you want more comfortable flooring, that also looks great. WPC is the way to go.
People who have pets in their homes always want their comfort so they can live happily with them. That's why manufacturers of flooring try to make their flooring more pet friendly.
When we talk about the SPC, as it has a rigid core and isn't comfortable to walk on, it is not ideal for pets because they play on the floor and the hard floor can cause injuries to them when they are running on it.
WPC has a soft core and ensures the best safety for pets. People who have cats and dogs in their homes should always select WPC flooring.
Best Flooring For Pets
WPC is the ideal flooring for pets because it is more comfortable and reliable if you're a pet owner.
3. Environmental Friendly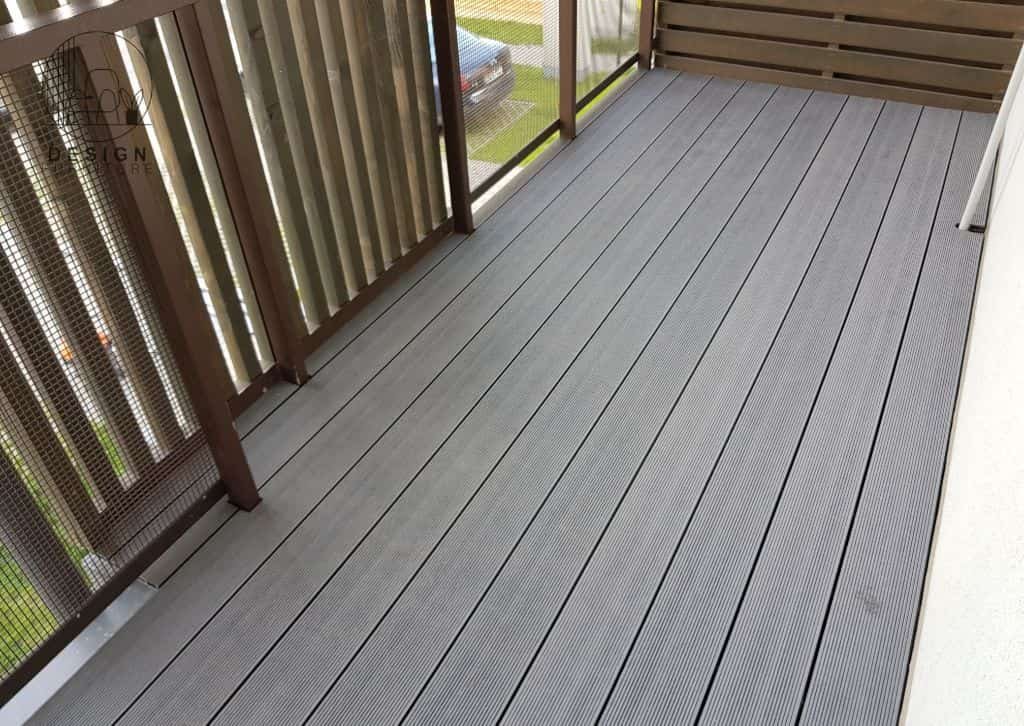 People who love their environment always want to use flooring that is more environmentally friendly than other choices, so that they can play a part in protecting the environment.
The manufacturing of SPC is more environmentally friendly as compared to other floorings because it uses polyvinyl chloride and natural lime powder for its manufacturing, which is not harmful to the environment.
SPC also doesn't contain harmful chemicals such as formaldehyde and benzene and is free from all the heavy metals which can damage nature.
It is one of the cons of WPC flooring that it is not environmentally friendly. It not only contains wood but also plastic in its composition, which can be harmful to the environment. Some types of WPC are more environmentally friendly than others, so do consider this factor before deciding on one.
Best Environment-Friendly Flooring
SPC flooring wins the race in the environmentally friendly feature. So, if you care about the environment, choose SPC floors.
The design of the flooring also matters a lot because customers have to match them with their interior, and they never want to add any odd-looking flooring to their contemporary interior design. People always prefer flooring that comes in a variety of styles, designs, and colours so that they can easily make a perfect choice.
In this property, either floor could be chosen because they can be manufactured in every colour design and style. Almost every manufacturer has a wide range of SPC and WPC flooring styles which anyone can easily choose according to their needs.
Still, if you want one name out of these two floorings, then we must say WPC flooring because there are many unique designs and styles in WPC floors that are not available in SPC floors. So, if you want to have unique patterns on your floor, go with WPC flooring.
Best For Unique Designs
WPC flooring wins this competition because it has many unique designs and patterns.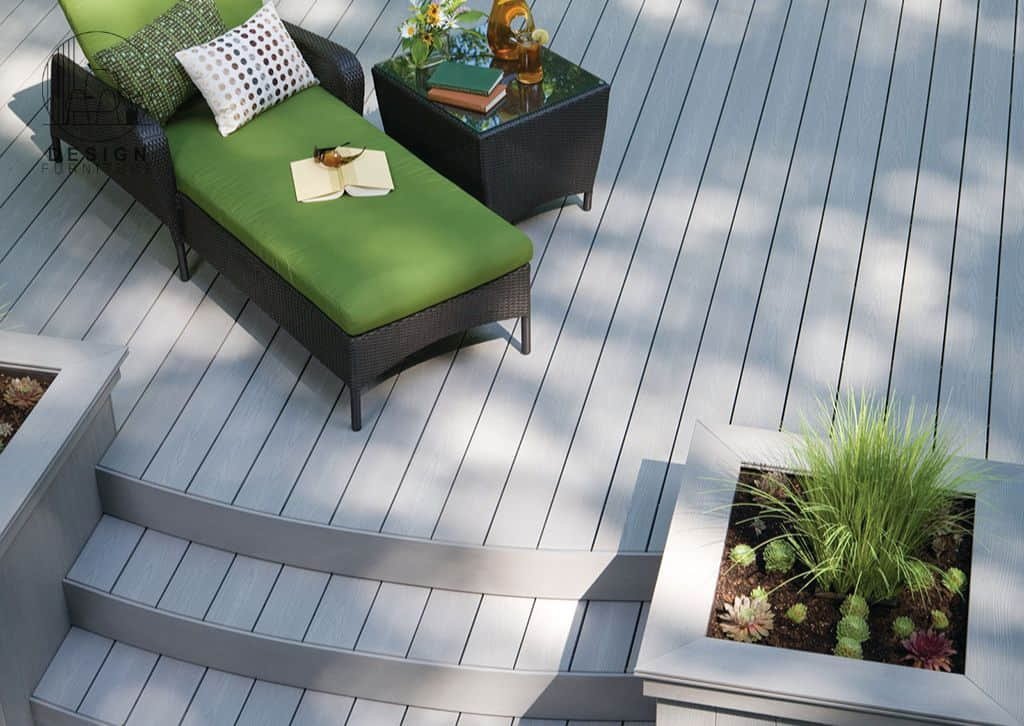 When buying flooring for homes, offices, and commercial areas, one thing that is noticed by everyone is the durability of the floor. We must ask the buyer whether this flooring is more durable than the other one. Because when we are investing in something, we want it to be long-lasting.
The SPC flooring has 4 layers, all of which are very durable and rigid. The core of the flooring is made from limestone, which increases the durability of this flooring to a high level. This flooring can last for years without the need to repair it again and again. Also, you can use it within outdoor spaces without any concern.
The WPC floor also has 4 layers, but the core of this flooring makes it less durable because the core has not only wood in it but also plastic, which makes the composition of this flooring less rigid and less durable as well.
Best For Durability
SPC flooring is best for durability because it can last for 20 to 30 years without the need to replace the planks again and again. Whereas, the average life of a WPC floor is almost 10 to 15 years.
When you are buying flooring for your home or business, you must note the price of the flooring so it can be easily affordable for you. You always ignore the flooring, which has very high failure rates, no matter how beautiful it is. You can always select a budget-friendly option.
When we compare the WPC and SPC floors based on price, we find that SPC flooring is cheaper when compared to WPC flooring. The WPC floor cost ranges from $8 to $10 per square foot. While the cost of SPC ranges from $3.50 to $5 per square foot.
You can see that there is a huge difference between the prices on both floors. SPC has almost half the rates as compared to WPC floors.
Best For Price
SPC flooring is best for the price when you are searching for an affordable flooring option for your homes and offices.
Which Flooring Is Best?
There is no clear answer to this question; either WPC is the best or SPC is ideal. It merely depends on the user which qualities they want in their flooring. However, if one is demanding a more comfortable floor, then WPC is the best choice.
If they are demanding a highly durable floor that can bear all the wear and tear and can also withstand high foot traffic, then they must go for SPC flooring. So their needs can define which flooring is best for them, either SPC flooring or WPC flooring.
Where You Can Use WPC Or SPC Waterproof Flooring?
Now, after seeing all the properties of the WPC and SPC floors, if you want to know in which projects you can use them, then here is the answer for you.
Basement Floor Unheated Area
People who want to install flooring over an unheated floor in the basement must use WPC flooring for this purpose. WPC flooring adds extra warmth to the floor.
For Noiseless Interiors
Flooring is the most important ingredient for building a soundproof house. You must use WPC flooring for this purpose, with extra padding so it can easily absorb all the sound.
For Gym
Gym flooring must be rigid and hard because there is a use of heavy equipment on these floors and also gets subjected to high foot traffic. So, for this purpose, the SPC floor is ideal.
For Workshop
In the workshop, there is the use of sharp and heavy tools, which can fall on the floor and create dents and scratches. So the floors there must be tough and durable. And SPC Flooring is the right choice for such spaces due to its resilient and heavy-duty profile.
For Children's Room
The children's room should be a comfortable place so they can easily play there. For this purpose, you can't use the SPC floor because it is hard, so always use WPC floors in the kids' room, as flooring for physical activities, in order to protect them from injuries.
Once you're all done going through our in-depth comparison of the SPC and WPC Floorings, you can easily decide which flooring is ideal for you. And this way, you can easily secure your investment and get a whole lot of long-term benefits.
FAQs | Frequently Asked Questions

The SPC floor is better than the WPC floor in durability and density because of its limestone core. Both floors are ideal for homes and commercial places. SPC is less comfortable than WPC flooring. So there is no obvious answer to which flooring is best.
Yes, WPC flooring is almost 100% waterproof. It can easily be used in bathrooms, kitchens, and basements with increased water levels. This flooring will never get damaged, even when there is a continuous interaction with water.
A WPC floor can last for 10 to 15 years, maximum. If you buy the premium quality WPC floor, then it can even last for 18 to 20 years. This flooring is less long-lasting than SPC flooring.