5 Crucial Factors To Consider For Getting The Best Home Curtains
Curtains do feature the most unquestionable significance within not just specifically the home decor, rather they are more of the essentials for every single living space. The cruciality of curtains can't specifically be stressed enough but the dire need for having an adequate selection is worth a lot of debate. This is because the choice of curtains and their corresponding styling can absolutely make or break the whole appearance of any and every given space.
From being window treatments and decor elements, all the way to serving distinctive purposes such as coverage, privacy maintenance, temperature optimization (balancing), acoustic protection and of course, decoration, the curtains do deserve a lot of credit. And the same goes for a watchful attitude towards their purchase.
Ahead is the definitive buying guide for choosing the most suitable curtains with convenience. Let's jump straight to the major deciding factors:
Fabrication And Aesthetics
The choice of fabric is absolutely a game-changing factor when it comes to curtains. And the first step to choosing a curtain fabrication is mainly to determine what you expect the most from your next curtains, in terms of the light and air passage. So when searching for the answers to what kind of fabric to make curtains, do consider these guidelines:
Get Sheer or Cotton Curtain Fabric:

If you're opting for well-lit interiors and want to make the most out of the natural light. Such curtains also let in a proper amount of air, thus creating pleasant environments.
Go for Linen, Lace or Voile: If you want a minor portion of the outside elements, choose somewhat of the translucent fabrics that help create a balanced interior that neither seems too dark nor excessively lit. Linen Curtains are particularly the best choice in this regard if you're looking forward to temperature balancing, too. 
Blackout, Velvet and Silk

Curtains

are a fine choice when you're looking forward to a complete blackout or more of a room-darkening thing. These curtains usually feature the thickest fabrics and are good at providing more opaque and heavy coverage. 
Moving to the physical attributes, always combine prints with plains and if you're dealing entirely with plains then go for more complementing color choices. You can have both combination or contrasting color choices. However, look for the designs, prints and shades and undertones that enhance the corresponding walls.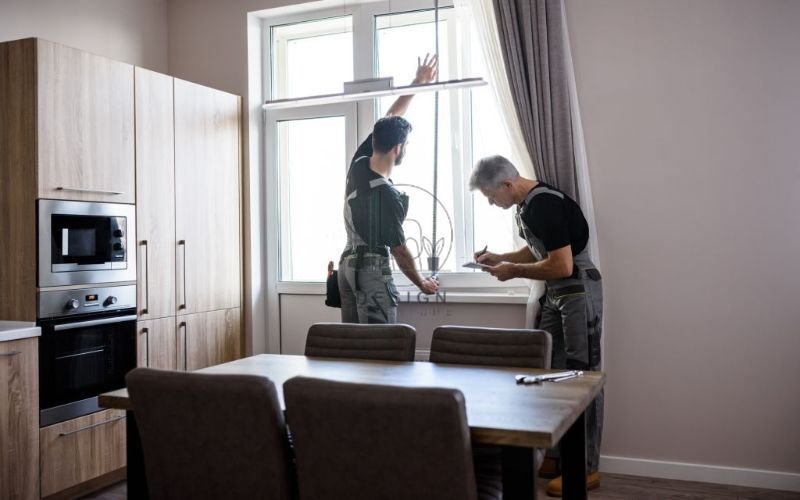 Measurement And Sizing
This primarily is the coverage provided by any given curtain panel(s). Again that's a matter of good theme synchronization and besides the standard lengths (63, 84, 96, 108 and 120-inch), it's best that you go for the one that seems the most satisfying to you. In general, the curtain width needs to be maximally 2-inch more than the window frame, when opened and never more than that.
As for the length, you can make a choice from the four curtain profiles mentioned ahead. But remember to have a similar length profile within a room or space, so as to sustain harmony.
Tier Style:

is the length that only does a partial covering of the window area. This kind of length goes suitable within nurseries or the kids' rooms with toddlers around. 
Apron Style:

is the kind of curtain profile that goes just a bit more than the ending of the window and is a nice approach for areas such as kitchens, bathrooms or a not-so-prominent window, in general.
Floor-to-Ceiling Style: This curtain styling seems the most appealing, and luxurious and is excellent for all the detailed beautiful decors. As the name suggests, the floor-to-ceiling curtains have fuller lengths and thus provide maximum levels of coverage, while also giving the versatility freedom for all sorts of distinctive stylings. 
Puddle Style: Curtains of this style have a length more than the floor curtains and the excessive fabric lies in the form of a "puddle" on the floor. Mostly, these curtains go with a highly situated rod, i.e. the one that is close to the ceiling.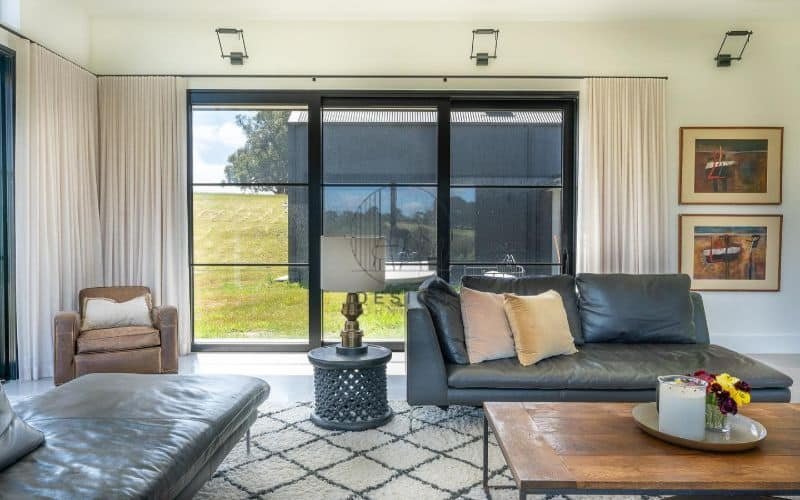 Heading And Layering (Draping)
This aspect involves the entire and final styling depicted by your curtain after installation and also the layering of more than one curtain fabric, in order to achieve a stylish effect. Besides, if you've already got any medium of curtain suspension, such as curtain rods, then you need to make a curtain purchase accordingly. 
There are up to 4 main styles of curtain heading when the concern is what type of curtains are in style 2023: 
Pleated Heading: This kind of heading further includes a number of curtain styles such as the pencil pleat, pinch pleat, box pleat, etc. Operated with drapery rings, hooks and clips, the pleated curtains do appear supremely luxurious and are the best approach for places where you want a luxurious decor organization
Rod Pocket Heading: These curtains have a channel at the top that gets to hold the entire curtain panel while giving off a "gathered" effect. This kind of curtain styling is a good idea that works for a majority of places, if you want still coverage and don't want to move your curtains back and forth the rod, a lot.
Hooks Heading:

This curtain setup is meant to provide a smooth and trouble-free curtain movement as within this heading, the curtains are suspended via curtain hooks or rings present at the top. 
Table Top Heading: This heading involves the hanging of flat fabric loops on the curtain rod. You can have this heading within the tie-top version as well. This works best for creating soft and dreamy effects with the curtains such as Sheer or lace and also to make the stiffer fabrics appear in a buttoned manner. 
Coverage And Volume
If it's merely a useful and enduring functionality that you expect from your curtains, then you must look for the ones that are good at providing maximum coverage. Now coverage does refer to privacy maintenance as well, and when you get to choose heavier or voluminous curtains, you're also keeping bad intentions and peeping eyes at bay. 
Most curtains do provide an opaque effect and don't let the passage of light or allow looking through them, even if they aren't essentially the blackout ones. Therefore, if you really want to keep your living spaces safe and uninterrupted, then opt for heavier and richer curtain fabrications such as brocade, velvet, silk, blackout or any other fabric with a lining. Besides, this way, you can keep your interiors significantly more clean and ultimately well-maintained, too.
Last but not least is the advantage of the diminishing of pollutants, microbes, UV damage and atmospheric impact on both yourselves and your belongings. 
Maintenance And Sustenance
For sure, if you want to make the most out of your curtains, then it goes without saying that you need to consider taking good care of them. The majority of the curtains, as a matter of fact, are durable in nature, yet they are at great risk of going dull, damaged or defiled if not maintained properly. Therefore, always, opt for drapes that have a resilient nature because such curtains don't host too much build-up or at least let that happen very soon. Besides, look for the ones that are easy to clean, as well. 
Curtains that can be machine washed go best for everyday usage and often tend to provide long-lasting serviceability. You don't need to have expensive dry/steam cleaning services from them and can easily carry out their cleanups yourself. Moreover, do refer to the manufacturer for a comprehensive knowledge of how to maintain them when looking for the best fabric for curtains.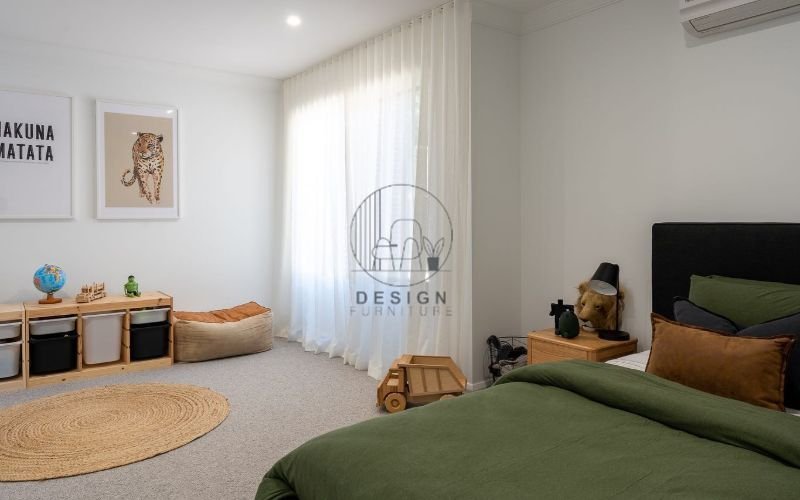 How to Pick Curtains; Bottomline
How to buy curtains is meant to become a demanding task if one doesn't proceed in a smart way because this is going to risk both your money as well as the maintenance of your place. And to eliminate that basic yet major issue, we've got you some super helpful notes on "how to choose home curtains".
This comprehensive guide of ours is aimed to provide satisfying answers to all the possible concerns likely to be faced by one, such as "how to choose curtains for living room" or the pondering of "what kind of fabric to make curtains". We hope you find this guide favourable regarding the right and suitable shopping for your home decor!
FAQs | Frequently Asked Questions
Matching or syncing your curtains with the surrounding walls indeed is a thumb rule when it comes to choosing a curtain. However, you can also go for the creation of contrasting coloured curtains in a room, but the one that seems complementing. 
The best curtain measurement is not more than 2-inches on either side of the inside of the window frame, in the opened state. Curtains resting just above the frame gives a dull and congested look to the room. 
That, as a matter of fact, is a must-have criterion for achieving the most successful and elegant looking curtain decors. Floor-to-ceiling curtains tend to appear really beautiful and also succeed at providing adequate coverage and privacy.
In the first place, that's a preferred idea to have the same length curtains within a room or space. This gives a uniform, well-put-together and fine look to the room that feels satisfying, as well.