Living Room Rug Ideas | 10 Ways to Brighten up Your Space Instantly
We all want to decorate our home's interior in such a great way that it gives a modern, eye-catching, aesthetic, and visually appealing look. For that purpose, there are many products on the market that you can get and place in your home to get the best interior design. Rugs are also one of the most preferred decorative elements for the interior of any home.
Rugs come in different varieties of sizes, colours, and design patterns. Placing the rug in different areas of the home requires various approaches for getting the best outcomes. Today, we will discuss living room rugs and how you can change the overall appearance of your living room just by the placement of a rug. So, without wasting any time, let's talk about the finest rugs for the living room, along with their placement ideas that are considered suitable for any living room.
How To Choose The Perfect Rug For Living Room
Before talking about placing area rugs in living room, we must consider five things when choosing the perfect rug for our living room. These elements are:
1. Size
You must choose a rug with the perfect size that perfectly fits into your living room area.
2. Color
Select colorful rugs for living room that blend well with your room's interior and enhance its beauty as a decorative element.
3. Comfortability
Take a comfortable rug so that when you walk on it, you feel relief and softness.
4. Style
Get the perfect rug style that matches your furniture and the interior decor of your home.
5. Maintenance
Always choose rugs that require low maintenance and very little effort to clean.
Different Ways Of Placing Rugs For Enhancing The Décor OF Your Living Room
Rugs can be placed in different ways, and each method gives a different appearance to your home's interior. So, placing the rug can make or break the entire look of your living room. We will help you by telling you about the Best Area Rugs For Living rooms and different ways to place the rugs in your living room. Let's look at each method one by one:
1. Go Glorious With Striped Rugs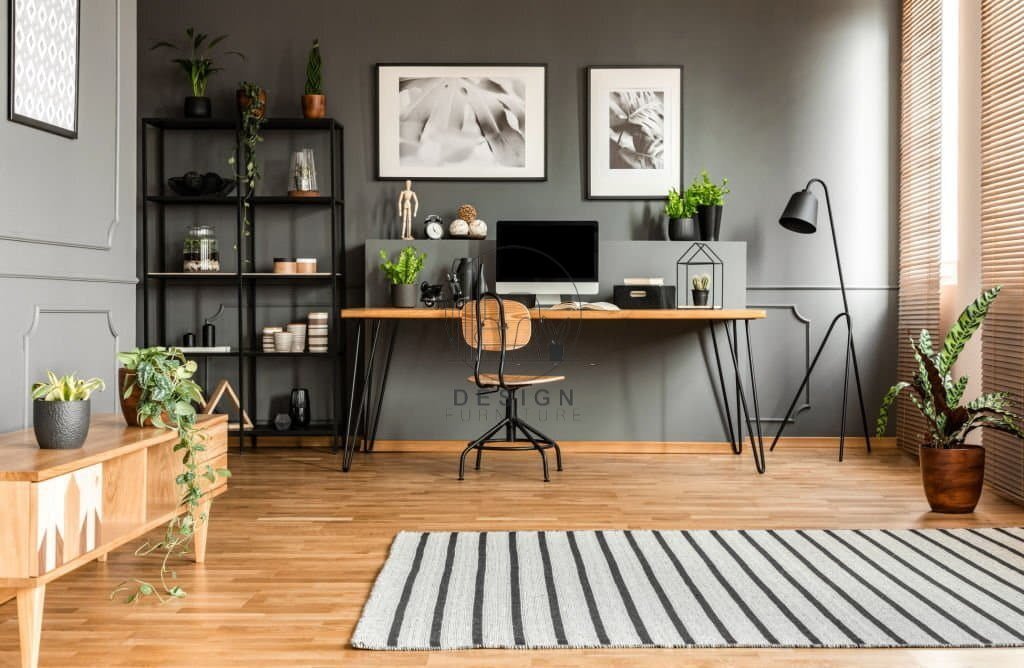 Placing the stripped rugs on the floor of your living room is the best way of enhancing the complete design and transforming it into the most luxurious and effective one. These rugs are manufactured by using different materials like wool, cotton, silk, sisal, jute, synthetic, etc.
You can also place these rugs in humid places. They are easy to clean and require little maintenance.
2. Be Decorative With Pattern Rugs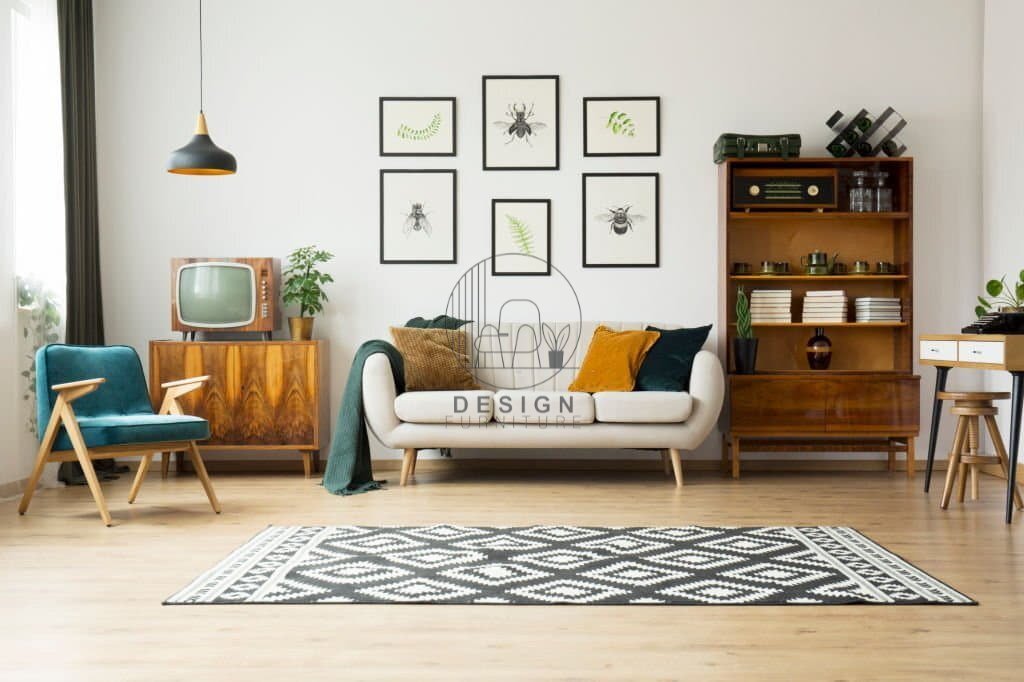 Getting pattern rugs & carpets is one of the most incredible ways to design your living room. These rugs come in unique patterns, and each pattern adds a classy and outstanding decorative element to your living room.
They also come in different sizes, textures, and colors that you can match with the interior of your living room and enhance its visual appearance.
3. Get A Trendy Rugs Design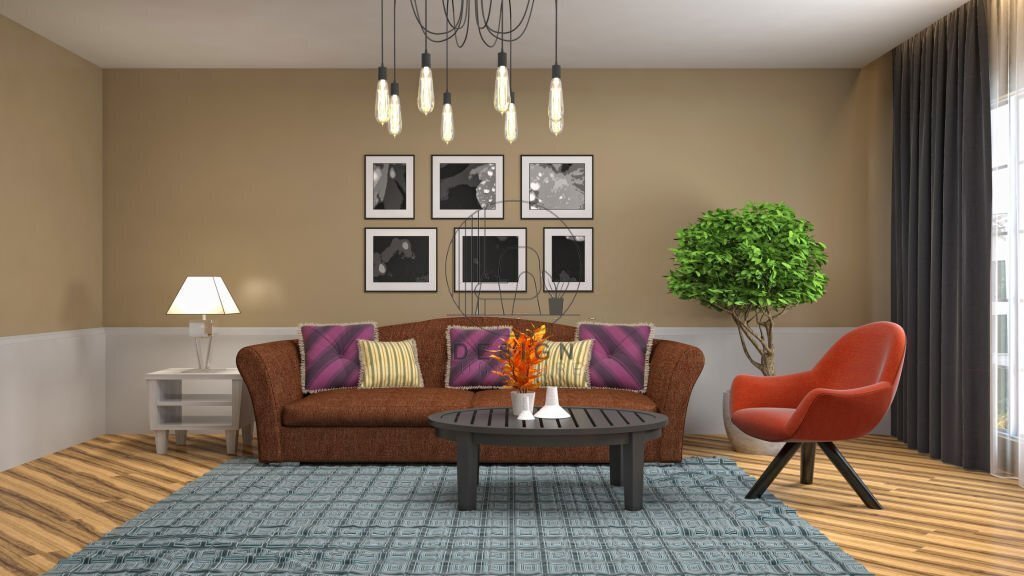 Analyze the market trends and the interior décor ideas and then select an up-to-date rug for your living room area. It will make your home look modern/stylish and also give a fresh and brand-new look to your interior.

4. Select The Rugs Created With Natural Material
5. Choose The Outstanding Colors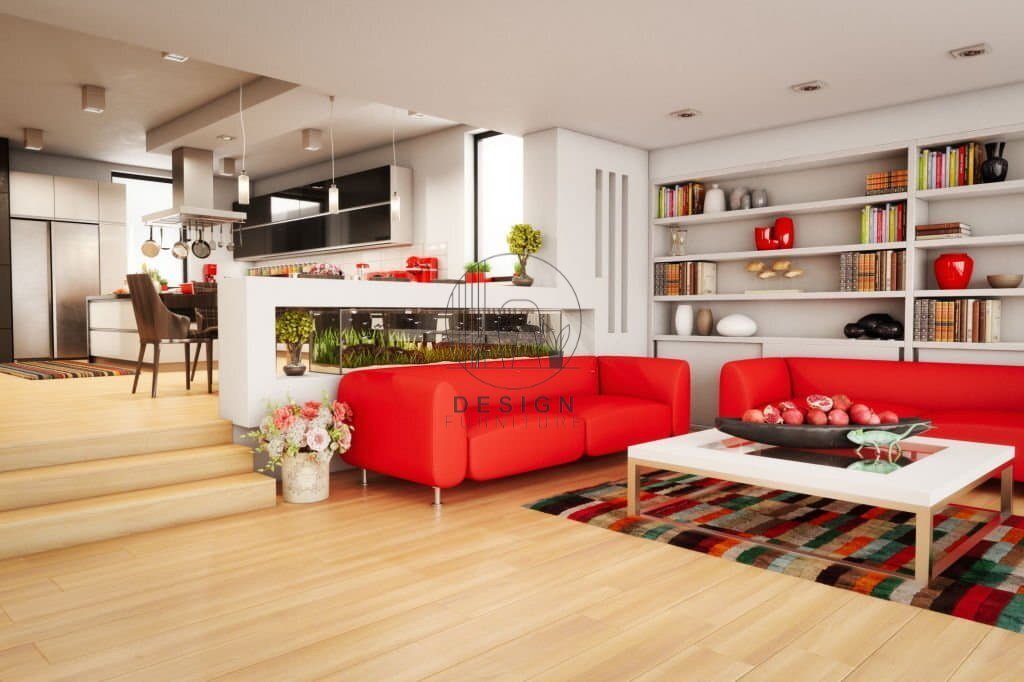 The color of the rugs plays an important role in affecting the overall appearance of your living room. So, always try to choose colors that give a harmonious, appealing and well-synced look to your living room and also complement the rest of the space's decor. You can go for either the contrasting ones or the similar yet suitable ones in this regard.
6. Layer Up Living Room Rugs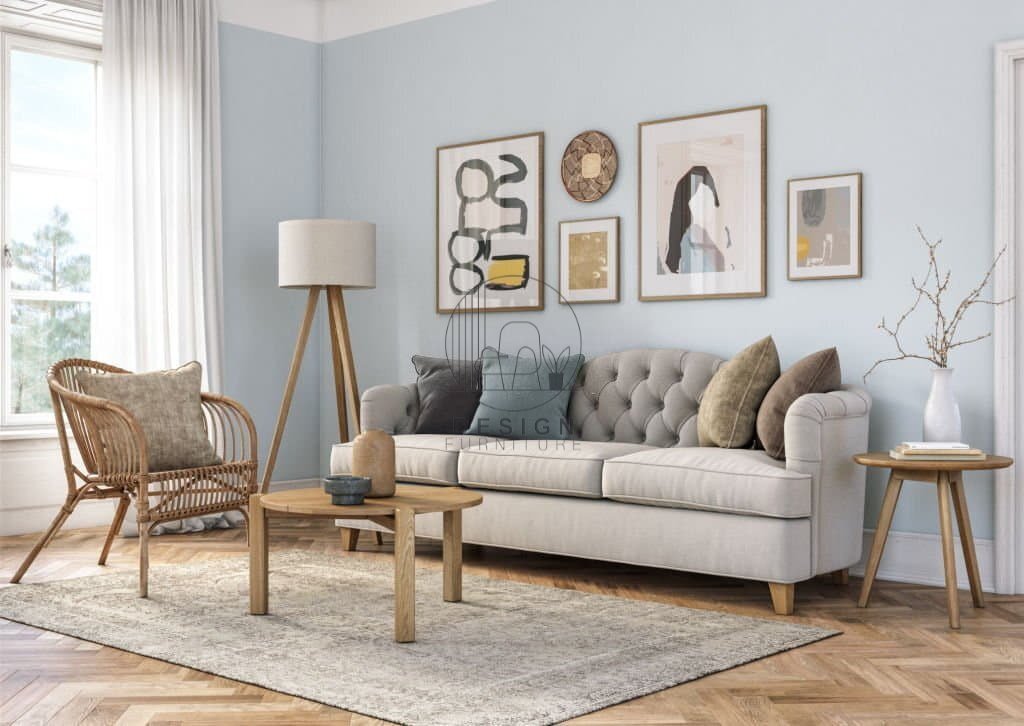 If the size of your rugs is small enough that they don't provide a lot of coverage to your living room, then you can use the trick of layering different rugs on top of each other. You can also add the most beautiful textures when layering or putting together different rugs with the best color combinations. Also, you can also create different amazing designs by placing the layers in distinctive patterns on the floor of your living room.
7. Make a NOOK With The Corner Of Sofa And Rug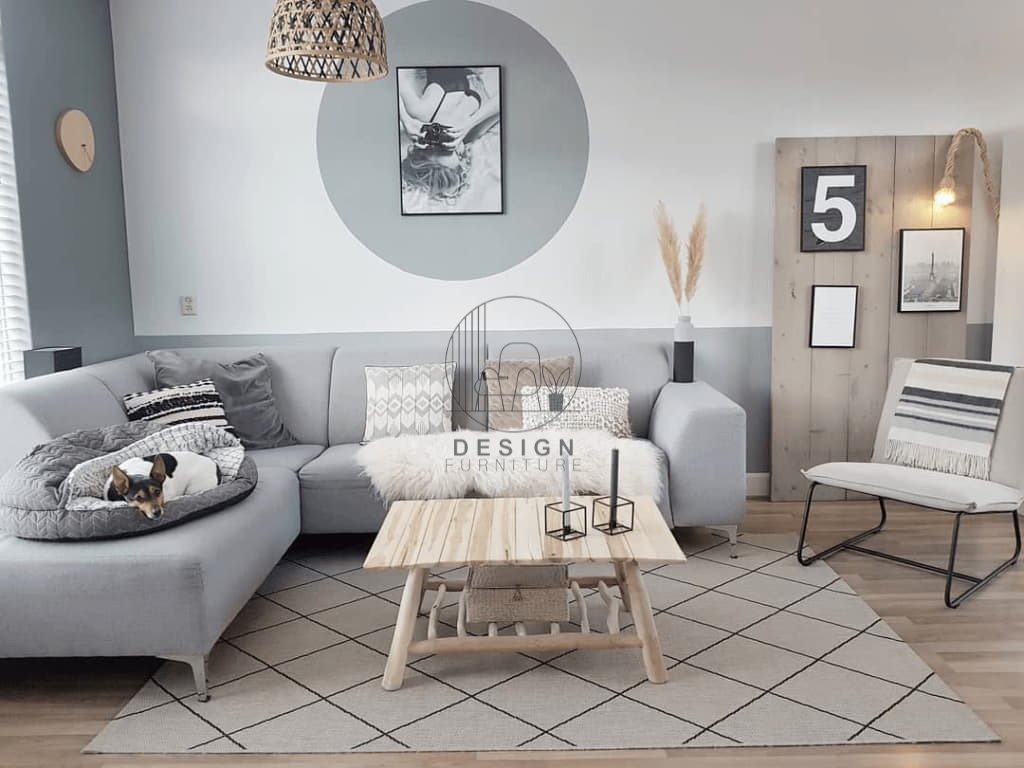 It is another great way of placing the rug in your living room. You can apply this method by placing the corner of your sofa on the top side of the rug. This will give the effect of making a nook and give the appearance of a bigger area, as compared to the actual size of your living room.
This will make your living room interior seem and attractive and a lot cozier, as well. Even if you place it in a small room by placing it at the centre of your coffee table.
8. Cover The Entire Area Of Your Living Room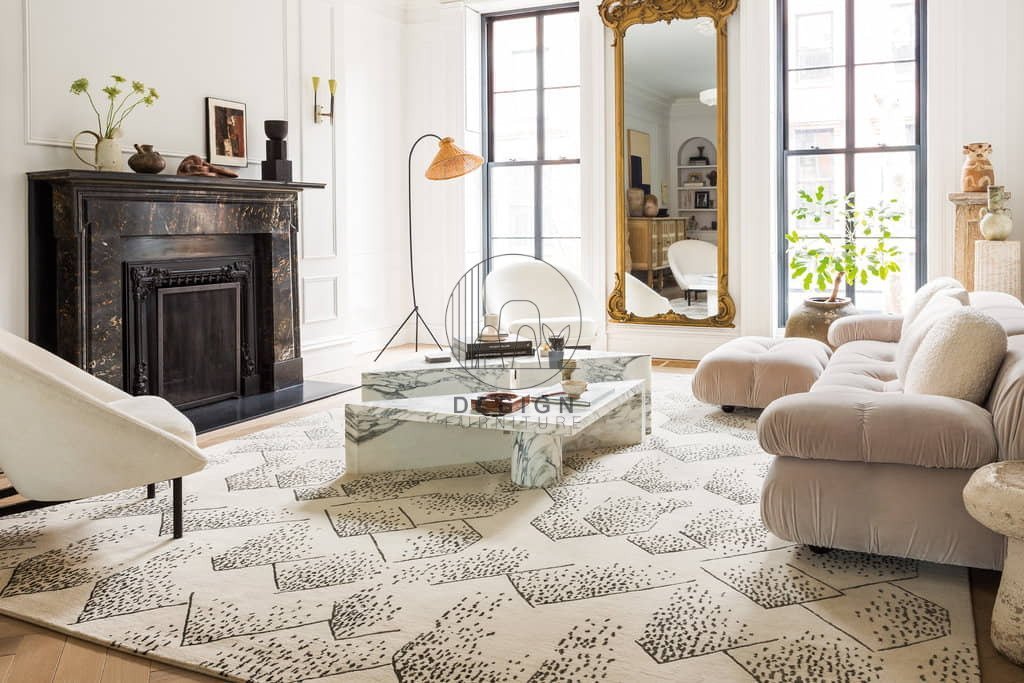 Rugs are commonly used to cover a specific area of a living room, but you can place them throughout your living room space to create a new and trendy design. It is the best option to place larger rugs on top of carpets in your home.
Measure the total area of your living room and then get a rug of that size that will cover the entire surface of your living room. This is just like placing the carpeting within the living room.
9. Apply The Bold Animal Prints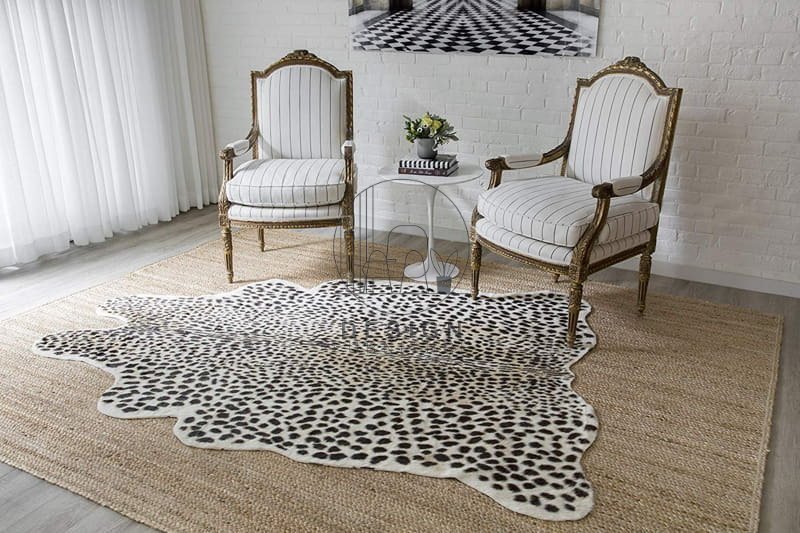 Most people like to place animal patterned rugs in their living room areas. They create a stylish and modern atmosphere for your interior. These rugs come in different shapes and patterns that help to make your décor the most stylish, cozy, modern, and appealing to anyone.
You will get relaxing vibes when you place them under the furniture in your living area. Such rugs turn out to be way cooler looking as compared to basic or traditional styles and offer a better complementing for the surrounding interior, as well.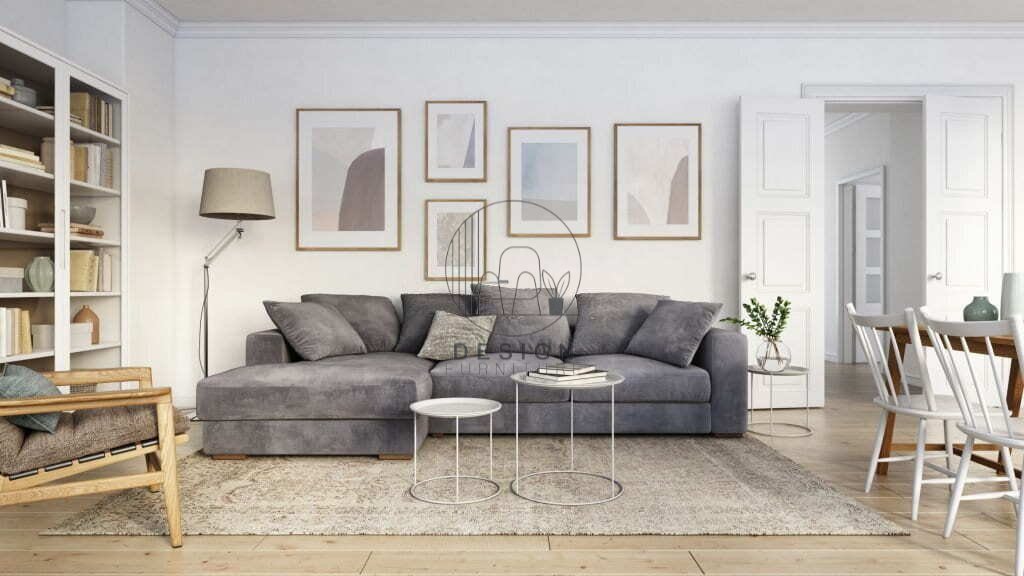 There are many types of vintage rugs available to give your living room a one-of-a-kind look. This is the most traditional choice that has been selected for many decades and is still maintaining its importance.
Place these rugs in your living room to give a traditional and classy look to the interior decor. They also come in a mixture of new and old design patterns, which gives them a very nice overall appearance that can attract anyone.
Conclusion
This is all about the different ways of placing rugs in your living room to enhance the glory of your interior. I hope this help guide will be fruitful for you and you can make the perfect decision while getting and placing the rugs in the living room.
Rug placement, of course, is one of the most diverse spectrums of home decor , with the fact that it's fundamentally game-changing, as well. Also, it's quite a budget-friendly approach instead of getting entire renovation projects or investing in costly furnishings or floorings.
Frequently Asked Questions (FAQs)
You can style the rugs in different ways according to the design and interior of your living room. For example, if your living room is large enough, you can place the large-sized rugs that cover the entire surface on which the furniture is placed.
Choose the color of your rug that matches the color of your room walls and furniture and also helps to enhance the beauty of your living room. For example, choose a brighter color rug with softer, muted walls and furniture.
The solid white rug would be the best choice for the black-colored couch because the white and black rug's living room ideas always make a brilliant combination and go great with each other.
The faded oriental or floral rug will go great with the striped sofas because it helps to give a sophisticated appearance to your living room.