Top 13 Motivated 3 BHK Flat Interior Design Ideas

One's house is undoubtedly the most comfortable place in the entire world. Everyone wants their house to be beautiful and peaceful as well. Nowadays, most people are living in 3 BHK flats because they are the most suitable for many families. People chose them for their comfort as they are also affordable as compared to 5 or 6 BHK houses.
If you are also living in a 3 BHK flat and want to decorate your flat with amazing new ideas for flat interior design, then this blog is going to be very informative and mind-blowing for you. You are going to learn about the most popular and inexpensive ideas for the decoration of your flat.
Now you can decorate your 3 BHK house within no time because we've got you the trendiest home decor ideas. Ahead are those important tips and tricks for the decoration of your 3BHK flat in the most favourable and practical manner.
1. Play With Different Colors And Patterns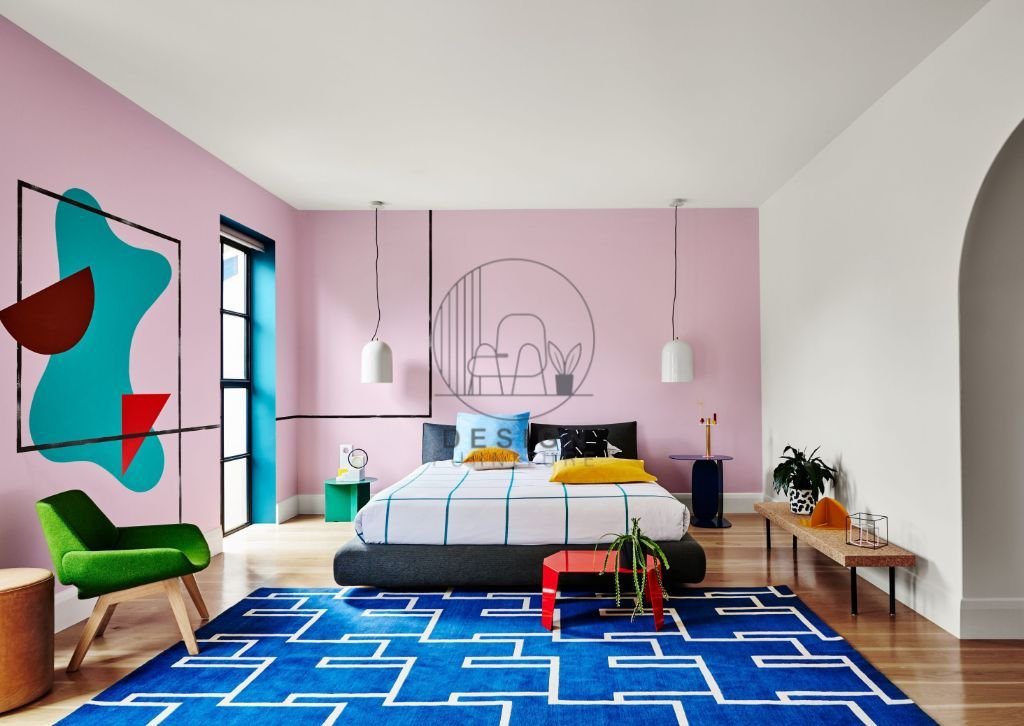 If you want to add uniqueness to your place, then this is one of the best 3 Room Flat Interior Design Ideas you can apply to your flat. Mixing different colours and playing with patterns can be the ideal choice for your flat. You can add different colours to the walls. Then, to make a statement, add beautiful, brightly coloured bedding to your space.
If your walls are boring and you want to make them unique, then you should choose amazing patterns for them. The colour and theme of your floor, walls and personalized furniture should all be completely complementing, and then you can see how lovely your home looks.
2. Mix Traditional Design With Amazing Trendy Ideas

If the idea of different colors and patterns does not appeal to you, incorporate some traditional elements into your space. This is another one of the most interesting interior design ideas for a 3 BHK flat where you can combine traditional design with a modern look. You can now use your old furniture in your apartment by simply adding some trendy touches.
You can add colourful walls with the traditional sofas and can also add a couple of classy-looking curtains to accomplish the whole look. This is the most popular idea nowadays for 3 BHK flats.
3. Use Every Small Corner For Decoration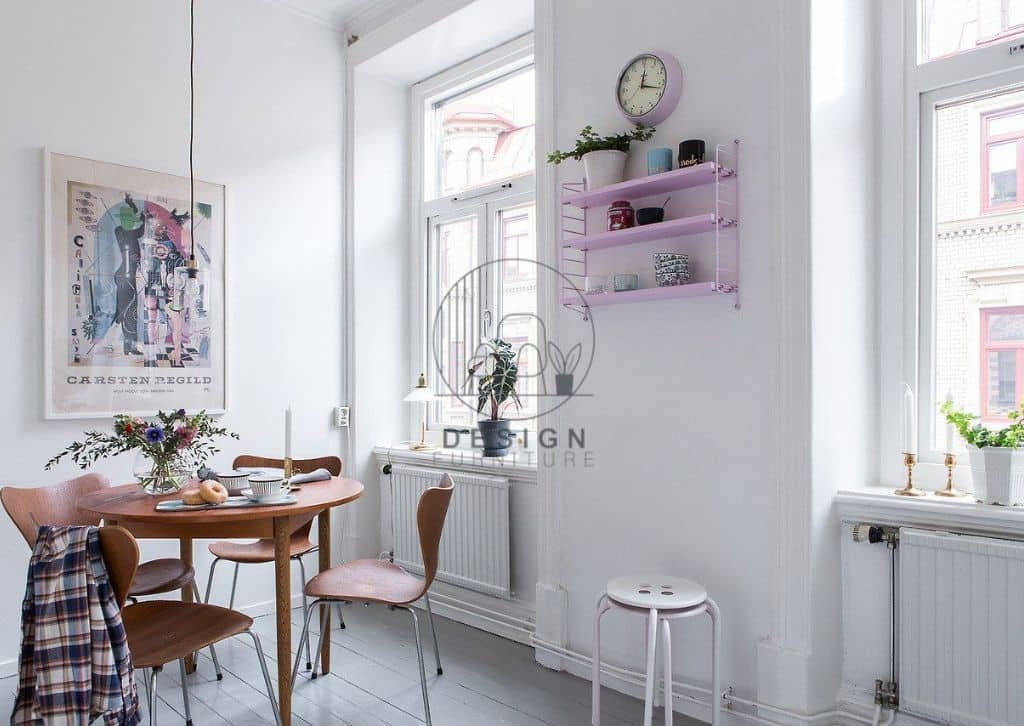 If you ignore small nooks and corners in your home because you believe they are useless, you may be mistaken because these small corners can serve you much fundamentally. For instance, if you are not using the upper space of the cupboards in your kitchen or bathroom, then you can add a beautiful traditional vase here.
This idea not only makes small spaces a lot more useful but it can also add a touch of elegance to your home. Another example of this is the utilization of the space underneath the stairs, and it can prove to be really helpful regarding accommodation issues. You can utilize this space in multiple ways and can get plenty of storage for a whole lot of stuff of yours. Last but not least, is the choice of some of the specifically designed storage ideas, with which you can maximize the available space and can also get a finely presentable look for your places.
4. Use Fake Window With Mirror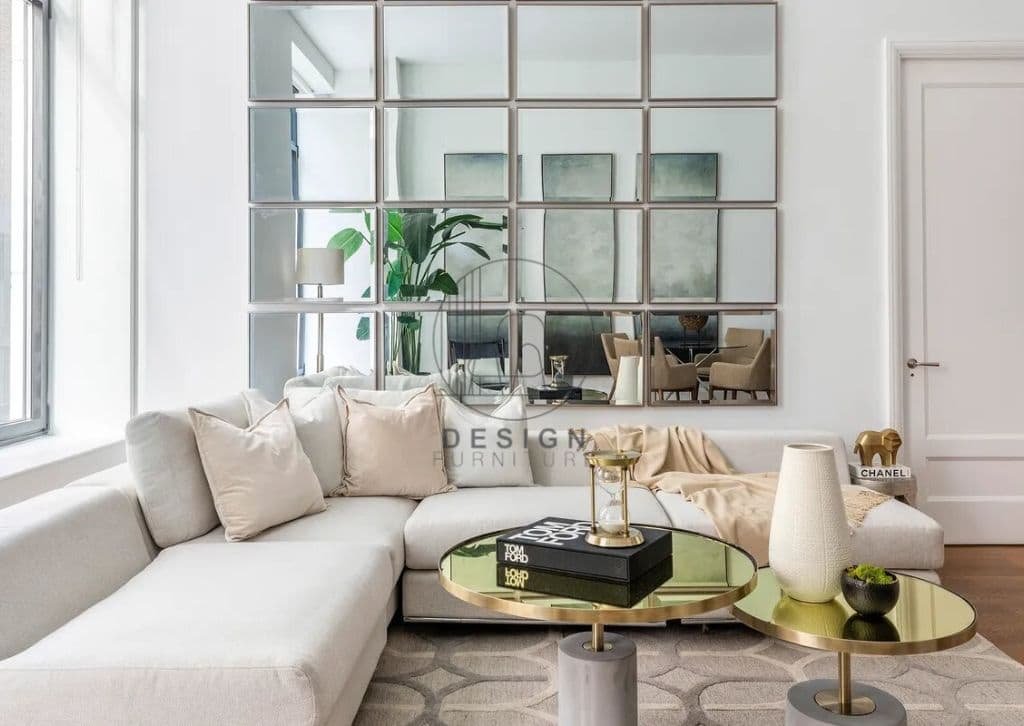 The fake window idea is my favorite one. You can use this idea even in a tiny space, even on your study table, to make it more beautiful and perplexing. To create a fake window, you just need to add a couple of mirrors in a uniform pattern of either square or rectangular shape, while also leaving some space in between. Make sure to have a similar distance amongst the mirror pieces as you create the look of window panes. And to make it even more attractive, you can also install some adorable curtains, next to the pattern you created.  This can create an amazing effect on your place.
This idea is also very useful in places where you don't have any windows to make your place more presentable. Besides, you can also adorn the mirror work with some even more embellishments such as glass painting, the addition of small lights, LED lights or similar decorative stuff.
5. Introduce Beautiful Art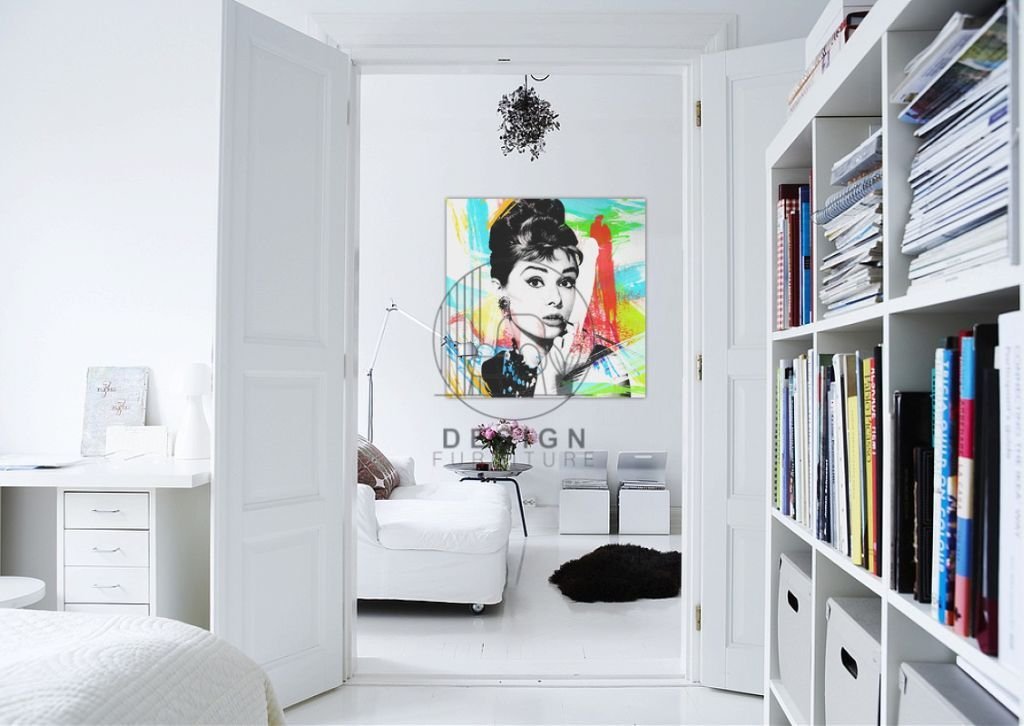 One of the most calming ideas is to incorporate beautiful art into your 3BHK flat. Make an art gallery on any of the free walls in your home, or add unique art pictures to your gallery. You can even make your own art for your new home and hang it on the wall. This idea can make your home more loveable for you.
If you have a love for birds and animals, then you can add amazing pictures of flying birds, cats, and dogs to your gallery. You can also add a picture of your pet to this gallery.
6. Cover Problematic Areas With Interesting Wallpapers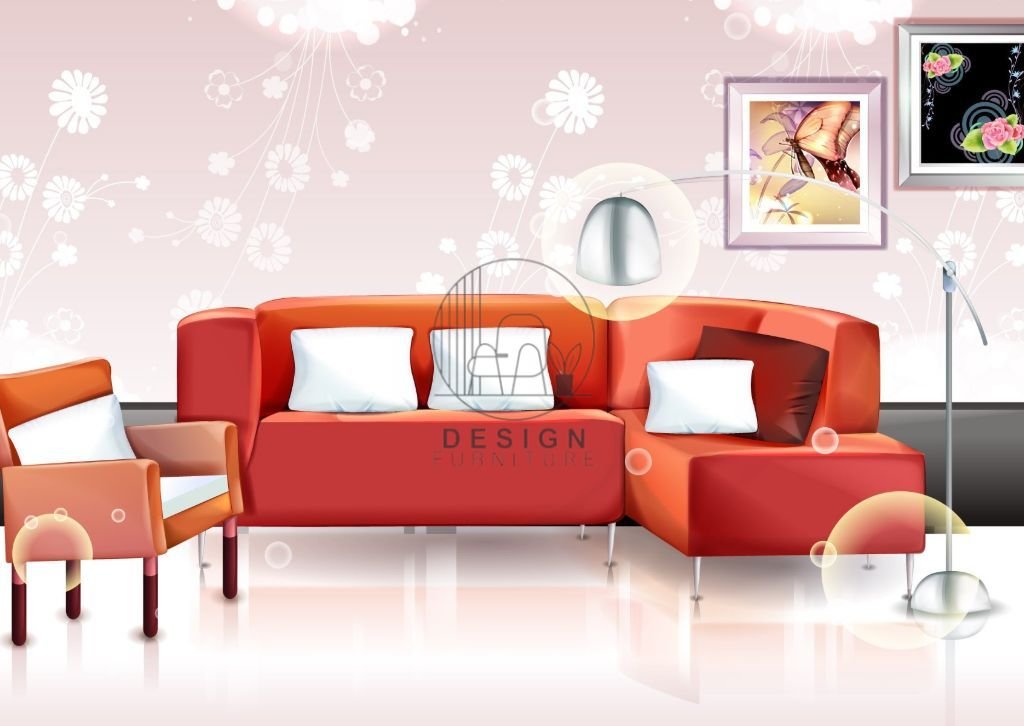 If the paint or covering of your walls has been worn out and looks ugly, a really smart idea to fix this situation is to invest in a couple of beautifully designed wallpapers. These work wonders for reviving the look of your place and you don't need to spend on any costly paint job for your place. 
This is the best kitchen 3 BHK flat interior design idea that you can follow and can gain a number of major benefits. The addition of wallpapers also works as a potential fix for the flaws and imperfections of the walls, concealing them in a super smart and seamless manner, without the need to spend excessively.
7. Choose Right Lamps And Bulbs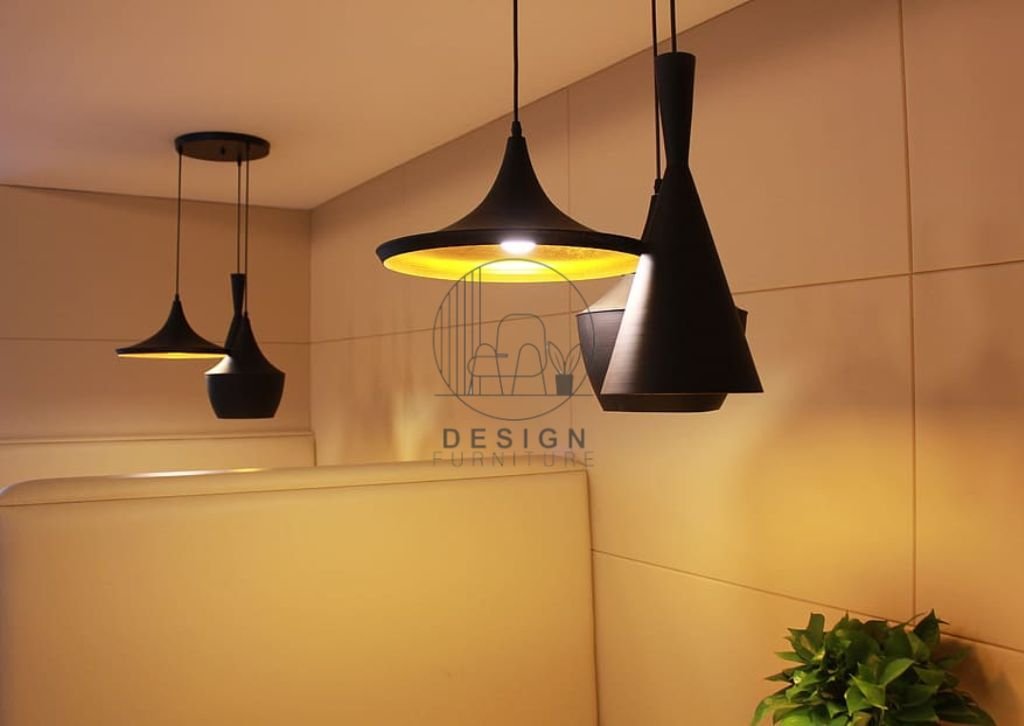 Lamps and bulbs are the essences of your place. So you should handpick them. There are many types of lamps that you can choose from for your place according to your budget and the needs of your apartment. You can select among arc lamps, tripod lamps, buffet lamps, torchieres, floor lamps, or tree lamps.
It's up to you what you would select for your place. Personally, I like the Arc lamp because it adds a beautiful royal touch to your place. The light of your house depends on the true choice of bulbs. You should use LED bulbs in your apartment and place them where they are needed. Also, you can play with the incoming natural light and can have it filtered by installing some of the quality window blinds next to your windows. This will help you make the most of the natural light and can you can also control its amount in accordance with your interior illumination.
8. Install a Fake Tree with Stones On Its Sides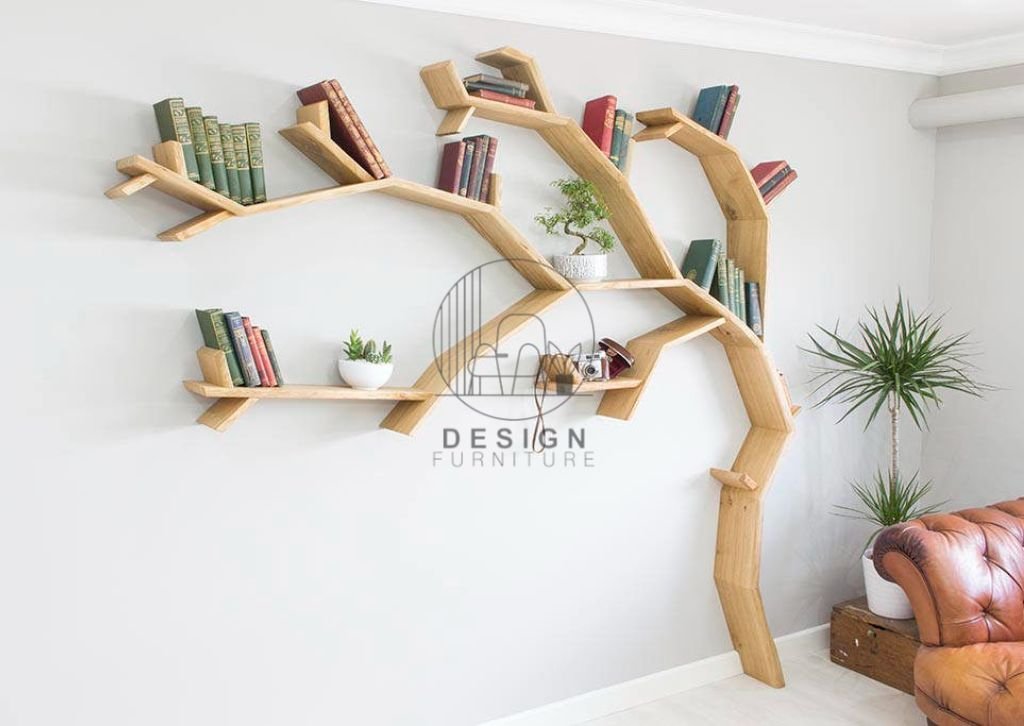 One of the most beautiful ideas for your small 3 BHK flat is the installation of a faux tree with stones on all sides. You only need a small corner in your home and then use stones to create a boundary. You can make a boundary in any shape that you like, such as an oval or square according to your space.
Then add a fake tree of your choice to this spot. It will give a stunning look at your place. Everyone who comes to your house will adore this idea of an artificial greenery area. You can use any fake tree that you like.
9. Add Wicker Baskets as Decoration Pieces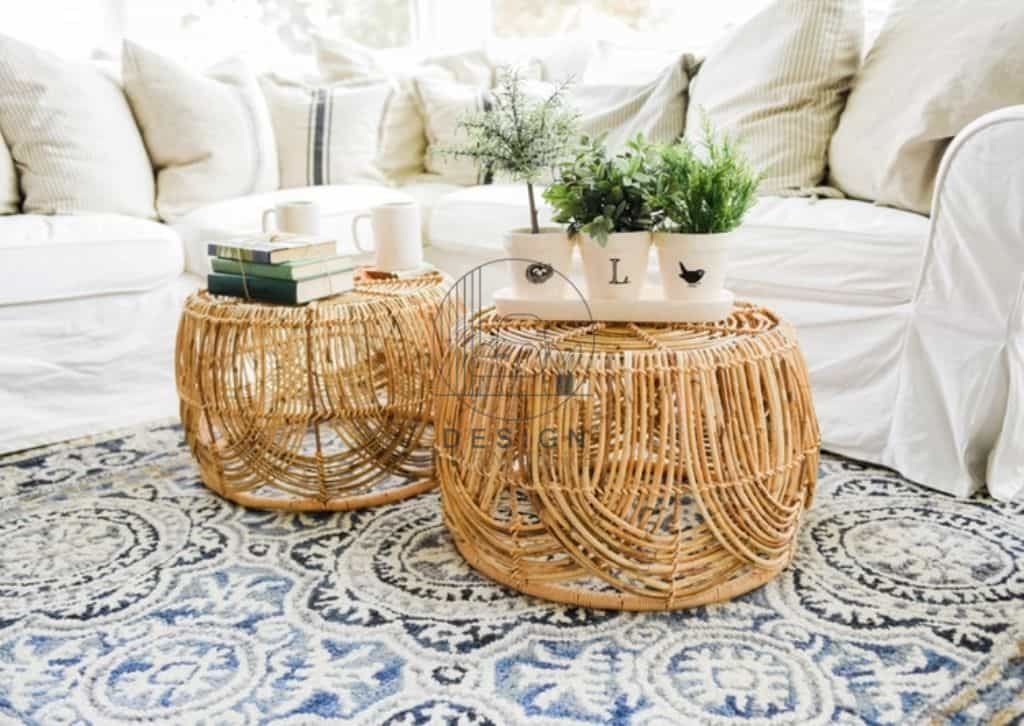 Decorating homes is very expensive these days, so if you want a low-cost solution for decorating your flat, you can add wicker baskets to it. You can put one of the beautiful wicker baskets on your dining table with fruits in it, or you can also put a big basket beside your door and put umbrellas in it.
This is one of the most impressive ideas for an elegant 3 BHK flat interior design and decoration. You can easily add these baskets to your kitchen, along with some fake flowers, to enhance the appearance of your kitchen. And you can use these ideas to improve your commercial decors too, such as the restaurant decoration.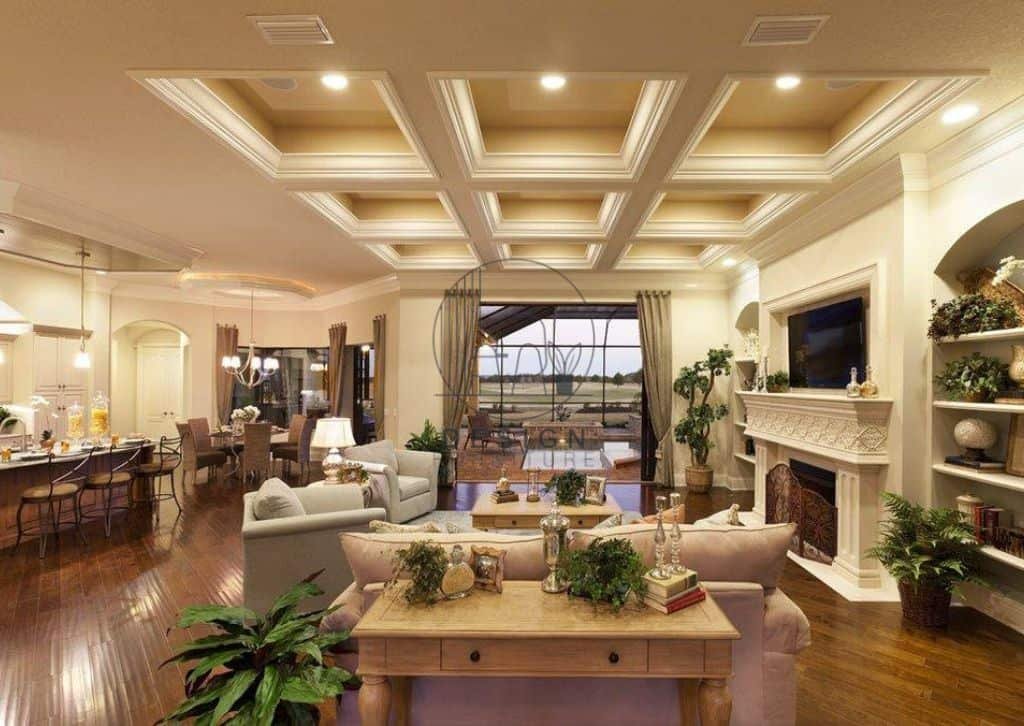 The ceiling is one of the most important parts of your house. You should beautifully decorate the ceiling of your house. You can select peel-off tiles for the ceiling, or you can also install wallpaper on them. If you are interested in art, you can also do abstract art on the ceiling of your house to make it more presentable. This is one of the surprising 3bhk interior design ideas.
11. Brighten Up Simple Spaces With Rugs

If your apartment has some boring floors and extra spaces that are ruining the looks of your flat, then taking help from a couple of classy-looking rugs is just what you need to do. The rugs will add an instant touch of beauty to the otherwise unattractive spots of your place, making them look appealing and also well-synced with the rest of the interiors.  This will also make those spaces completely useable and you can easily extend the walking as well as seating space of your room this way.
12. Use Small Lights In Your House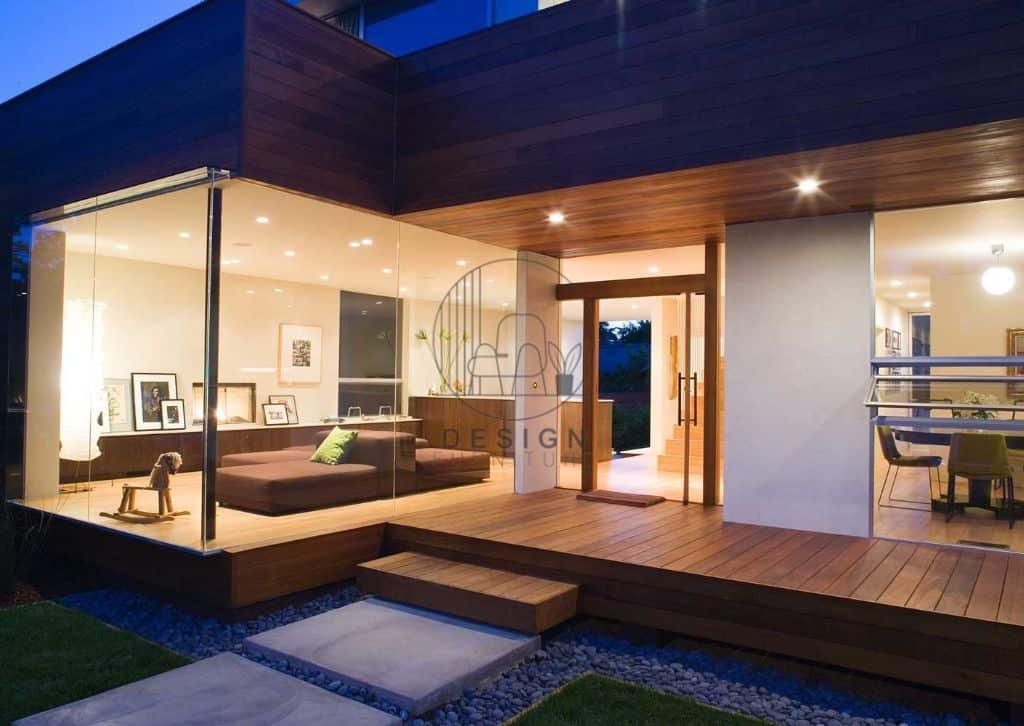 Using small lights in bedrooms, bathrooms, and kitchens is trending these days. You can add small hanging lights on the baseboard of your bed or the back wall of your bed. You can also add these small led light stripes to your bathroom to make it more adorable.
The use of LED light strips is very common these days on curtains in outdoors and in other spaces, too. So you can adjust these small led fairy lights wherever you want in your house according to your aesthetic sense.
13. Select Some Beautiful Indoor Plants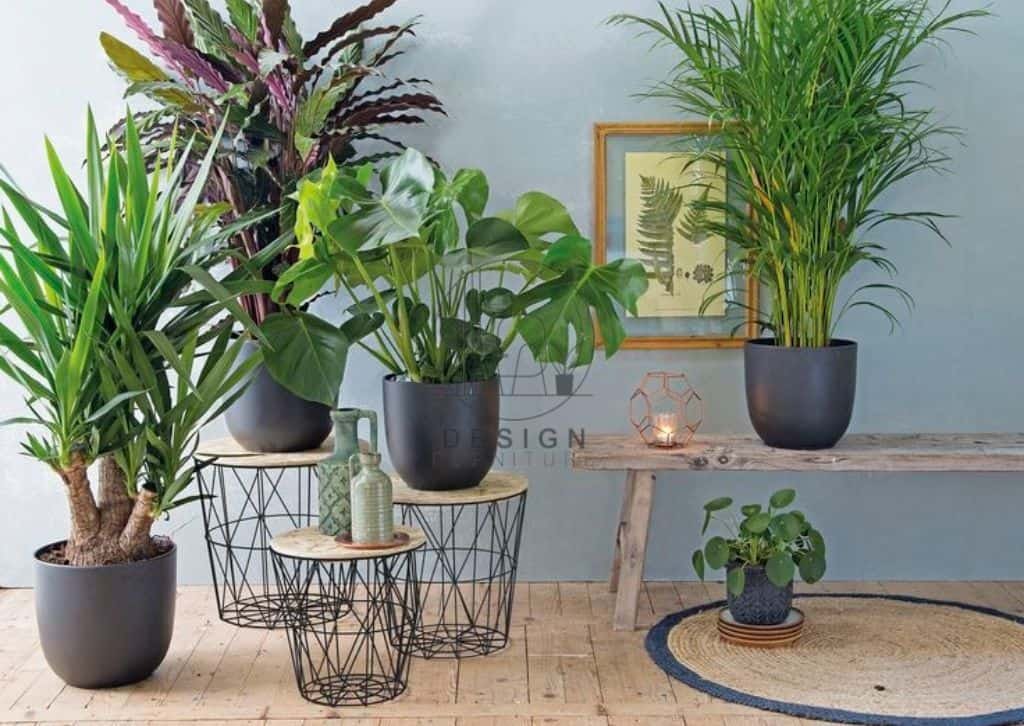 The idea of adding indoor plants never gets old. If you want to beautify the interior of your house, then you can add a beautiful flowering plant to your BHK flat. The fragrance of flowers will spread all around your house and will refresh the environment of your place. Adding natural things also adds peace and calmness to your apartment.
Conclusion
A house is the legit comfort zone for everyone, so the interior decoration of it must be good. You now have a plethora of 3 BHK Flat Interior Design Ideas to choose from, and you can decorate your space to suit your preferences and budget. Most of the ideas that we have mentioned are really appealing and pocket-friendly, so select some ideas and beautify your house with them!
Frequently Asked Questions (FAQs)
If you are not planning the interior design of your house, then it lacks cohesiveness and uniformity. A distracted house never entertains you. So the beauty and decoration of your house's interior design plan are very important.
You can choose many ideas for the 3 BHK flat design, such as traditional style, formal style, casual style, Oberoi Exquisite, contemporary style, or many others that suit the size and sense of your flat.
The most basic needs of interior design are harmony and balance in design and style, proportion and scale in decoration and space, equilibrium in all things, and rhythm between furniture and walls.
There are many interior design techniques that interior designers follow, such as:
Measuring the space.
Choose the theme.
Observe the look of the space.
Select unique paints.
Balance everything.