Everything You Need To Know About Shopping The Best Window Blinds
Blinds are a staple of contemporary window treatment and also have a history of significance that takes us back nearly to the 17th Century. Those very initial blinds were the Venetian blinds that we make use of today, as well. Now that blinds literally are a wonderful way to cover your windows and achieve amazing aesthetics, they do beat curtains at several points, too.
All this brings about the cruciality of the perfect window blind choice, specifically in the scenario when you're just switching to it for the first time. That's primarily because quality blinds can be a totally lucrative and lifetime favorable investment if chosen correctly. And in the same way, there is an equal likelihood for adverse consequences too if you settle for what's potentially inappropriate.
Factors To Consider Before Making A Blinds Purchase
Given below are some of the most important aspects to work on, prior to buying any of the different window blinds types. This way, you can enjoy the most convenient purchase and also have the assurity of your bucks being spent in the right dimension. 
Light Passage (And Blockage)
For sure, you would want a window treatment that does both because no one can essentially do with just the availability of one. This goes specifically important for when you've got somewhat of the particular widows such as larger windows or the bay-shaped ones. Because then you need to look for the blind ideas for large windows. 
Your chosen blinds must be adequately capable of letting the maximum amount of natural light pass through and also be able to filter that up to an agreeable extent. And the same goes for their functionality as light blocking elements, particularly if you don't prefer excessively lit surroundings. 
Venetian Blinds are an excellent choice as they are great light filters and will help you with the energy bills with the highly cost-effective working. In the same way, you can opt for vertical blinds or simply blackout blinds if you're a fan of darkened interiors.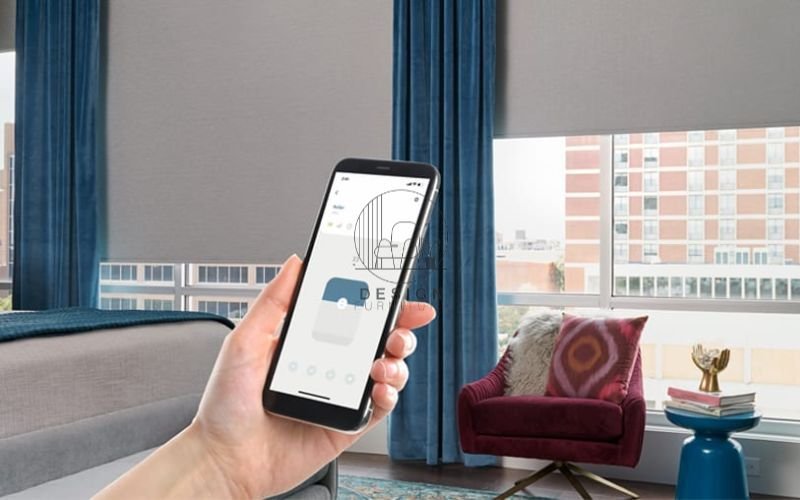 The blinds you get as your next window treatment must ensure the right safety provision. And this goes for both the external safety and the internal one, as well. Blinds should be nearly impermeable and tough in structure from outside, to keep peeping eyes and bad intentions at bay. 
In the same way, if you've got children or pets or both, then it's a cruciality that you go for cord-free and automatic blinds, in order to ensure the maximum extent of safety. Vertical blinds, cellular shades, roller window blinds, and Venetian blinds are the most preferred types of modern blinds because they feature the safest nature.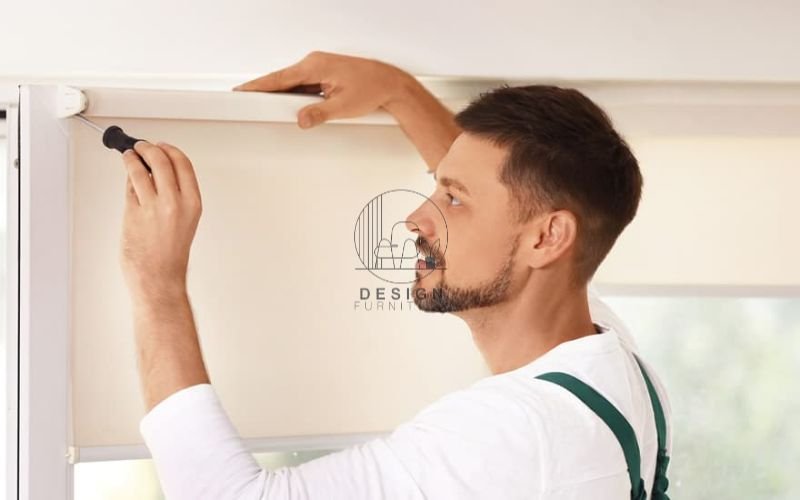 Maintenance refers to both the care and the working manner of your blinds. Always opt for the blinds that are easier to remove and fit again, in order to carry out a regular cleaning with minor inconvenience. Besides, they must be resilient in order to not get too dirty themselves frequently and also to keep the interiors clean.
Vertical blinds, aluminum blinds, and plantation shutters are the perfect choices. As for the manner of blind operating, if you're a person with busy schedule and do not have a lot of time to move your window treatments, then it's best that you opt for automatic or motorized blinds. Those come with the easiest and super timesaving ways of operating and will save a reasonable time of yours.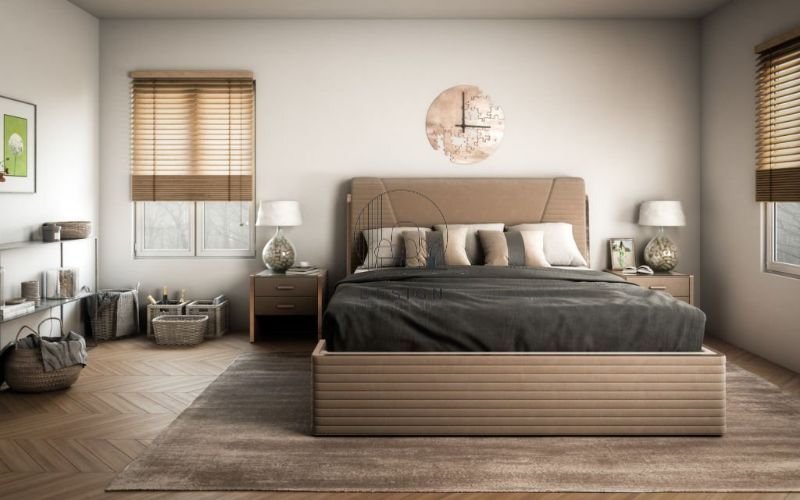 It's an undeniable fact that we can't possibly outlook the aesthetics of our window blinds, specifically if we're using them in the exterior spaces. You can easily find several versatile blinds that work wonders in functionality and are amazing to look at too.
Wooden Blinds, Venetian Blinds, Patricia blinds, honeycomb blinds, allusion blinds, Romex blinds, skylight blinds, Aric blinds, and panel blinds are some noteworthy names, in this regard.
They not just provide the most perfect functionality but will give rise to really inviting looks of both your interiors and exteriors. And that's how you get a resilient and durable functionality along with the perfect safety sustenance, as an astounding window treatment. 
Budget, of course, can't possibly be compromised specifically if you're opting for long-term home treatments. Therefore, you need to settle for a blind choice that's potentially not a burden on your budget.
Next up, comes the durability factor and your chosen blinds must serve you for a minimum lifespan of 7 to 8 years, that too, with a similar extent of usefulness. Wooden, aluminum, vertical, plantation, horizontal, panel, and bamboo blinds are some of the robust blind options and the most long-lasting ones, too. 
Endnotes
Switching or upgrading to modern blinds is absolutely the idea that's going to benefit you a lot and you can significantly enhance the comfort extent of your lifestyle, this way, as well. When there are so many styles of blinds available, it almost becomes impossible to figure out what blinds should I get. 
And we've totally got you covered regarding the best way to buy blinds which is to have comprehensive knowledge about various utilization aspects. These might include types of window treatments for privacy, blind ideas for large windows, the best type of blinds for living room, or even the choice of the best blinds on a budget. That's how you decide the right way and settle for the right choice afterwards!
Frequently Asked Questions (FAQs)
Some of the popular blind types are Roman Blinds, Aluminium Blinds, Panel Blinds, Vertical Blinds, Motorized Blinds, Roller Blinds, Outdoor Blinds, Bamboo Blinds, and Pleated Blinds. They mostly have their usage within both residential and commercial areas.
Vertical Blinds, Motorized Blinds, Faux Wood Blinds, Wide Slat Blinds, Aluminium Mini Blinds and Fabric Blinds are some of the effective choices recommended for cat owners by the experts. Such window blinds are resistant to damage caused by cats.
There are several types of blinds that work wonders in terms of window treatment and are much more durable, as well. These include Mini Blinds, Venetian Blinds, Mini Blinds, Panel Blinds, Pleated Blinds, Micro Blinds, Cellular Shades, and Plantation Shades. 
Venetian Blinds and Vertical Blinds are considered being the safest choice for blinds because they don't involve any hanging cords which might be harmful to children. Besides, you need to ensure the correct installation of your blinds in order to get maximum safety.
Roller Blinds have been the most popular blind choice lately because of their efficient working and prolonged durability. They are flexible in their functionality, really easy to use, and can withstand several usage circumstances, as well. 
Shutters are a preferable and practically functional choice to use with patio doors because they are the easiest to use and have a really flexible structure. Besides, they serve as an effective coverage when closed.
Window blinds, when maintained nicely, have a general durability span of 7 to 8 years and even more if taken care of properly. Blinds usually are a long-lasting form of window treatment as compared to other choices. 
Yes, you can absolutely get your broken/damaged blinds fixed instead of having to spend on the new ones. Often the blind damage involves slat breakage or, with fabrication, there's usually a rupturing. The broken slat can be fixed by a simple replacement.
Washing is actually an excellent idea to have your blinds cleaned deeply. For this, you'll need to rinse your blinds after removing them carefully. You can also use dish soap and an adequate amount of baking soda, in order to get rid of the stains. 
For blind installation DIYs, the best choice you can make is any of the horizontal blinds, such as mini blinds, faux, or real wood blinds. They typically require less time to get fitted and are much easier to handle, too.