Things That You Need To Know Before Buying Motorized Blinds

Technology has influenced and changed the lives of human beings from every angle. Now it's the era of motorized and remote control devices that makes life easier than before. You can control nearly everything with a remote, and the window treatments are not an exception either.
Using motorized window treatments gives a modern and presentable look to your place, increasing its elegance to a notable level. If you are also thinking of installing motorized blinds at your place to make your home more comfortable, then there are some things that you need to know before making a purchase.
In this blog, I am going to discuss all the points that you should know before selecting automatic blinds for your place, so continue reading.
How Do Motorized Blinds Work?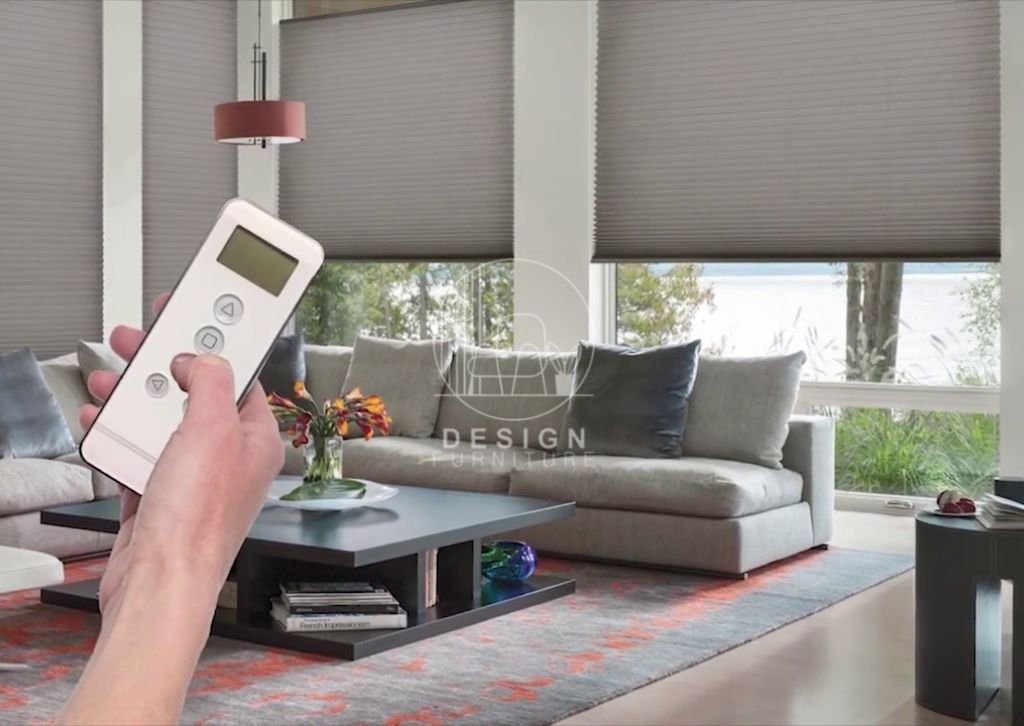 The operation of motorized window blinds is based on a motor system. There is a plug-and-play motor installed at the headrail of the blinds, which opens or closes the blinds according to the instructions given with a remote. These blinds have no cords and you can completely control them with their remote and also in various other ways, such as a mobile phone application.
How Do Motorized Blinds Work?
The connectivity of motorized blinds with any smart device, such as a mobile phone or tablet, primarily depends on its brand. There are some brands that have their own online app for the opening and closing mechanisms of the blinds.
You can install this app, and then you can easily open or close your blinds with a cell phone. These apps can also show you whether your blinds are open or closed when you are far from home.
Some brands don't have such apps and allow the blinds to operate through voice assistants such as Alexa and Google Home. Some brands only offer you the ability to control your blinds with just a remote. I advise you to buy those blinds which you can easily connect with your smart home integration systems and of course with your mobile devices, too.
Are Motorized Blinds Reliable? What's About Their Durability?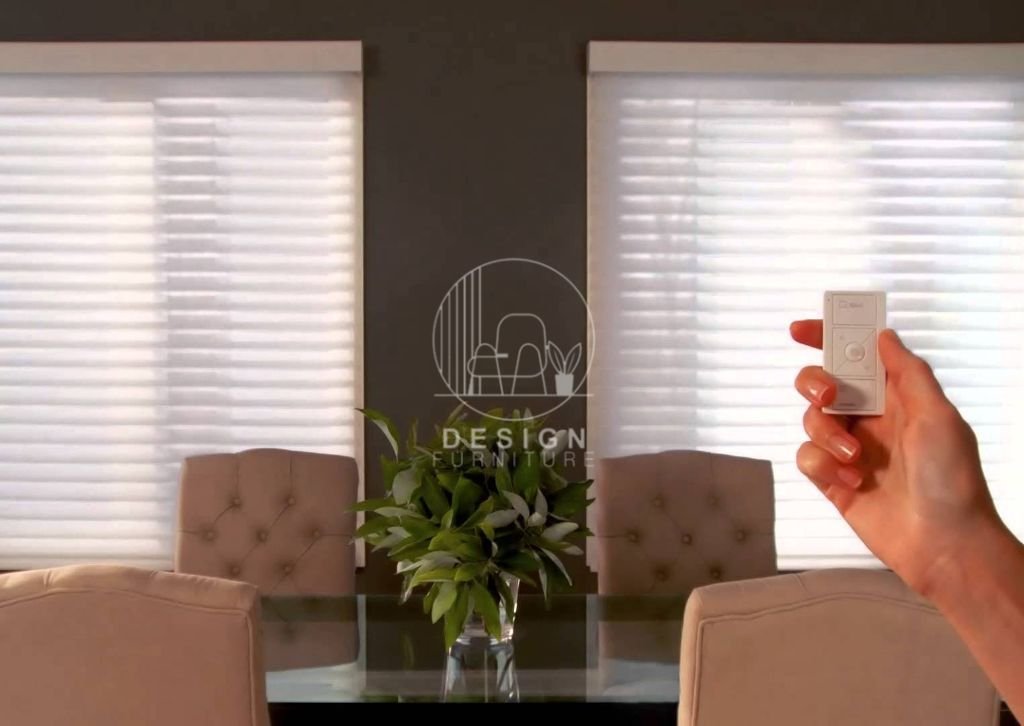 Motorized blinds, in the first place, are a way more useful choice as compared to other window treatments. You can open or close them whenever you want, according to your needs. You can also set the timings of the opening and closing of blinds, which you can't do with simple blinds and window curtains. These motorized blinds can offer you a minimal serviceability time span of 3 to 7 years, depending on the quality you choose.
If your blinds stop working, then it does not mean that they can't be utilized anymore. You can easily repair your motorized blinds simply by reinstalling the new operating system in them, and then you can use them for a long period. You should always prefer high-quality blinds so they can last at least 10 years or more.
Are Electric Blinds Hard To Install?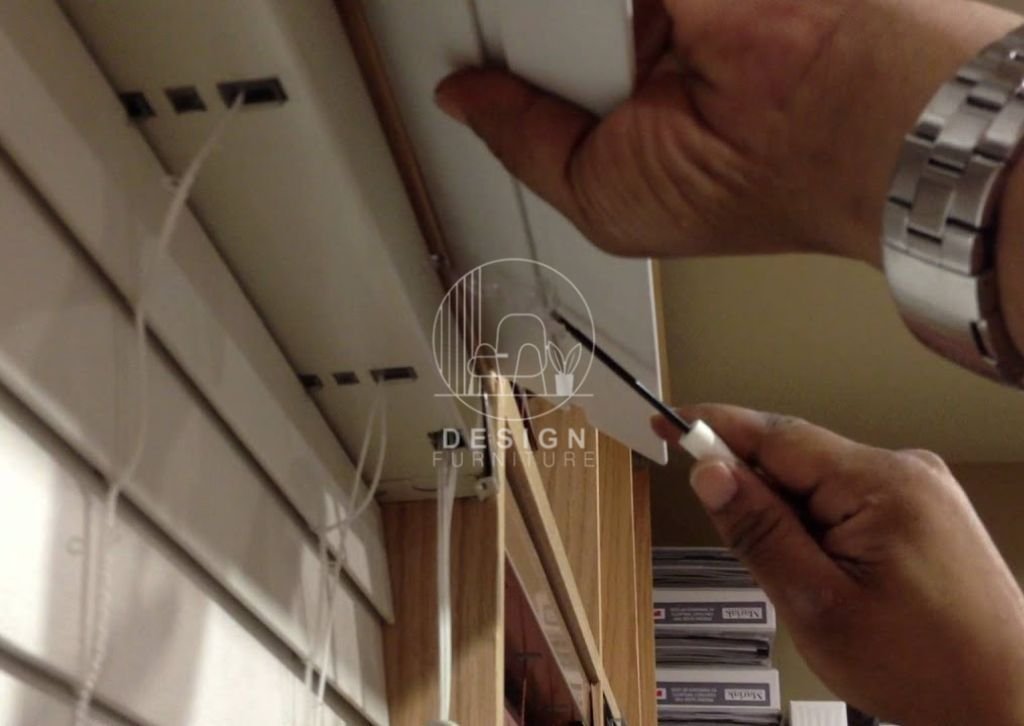 The installation process of electric blinds differs from normal blinds because it includes the installation of a motor and electric system that helps the blinds operate with a remote or with a mobile phone. The difficulty level of the installation process also depends on the brand. Some brands use an easy installation process, while others use a complex one.
If your blinds are short, then you can install them on your own by reading all the instructions for installation of blinds or you can watch the demo on YouTube. But if you have wider windows, then you must hire an expert for the installation of your motorized blinds.
Do Motorized Blinds Make Noise When They Move?
No, motorized blinds are usually made in such a way that they never produce tearing sounds when they move across your window. It also depends on the quality of the motor installed in your blinds. If you buy electric window blinds for offices from a standard home decor brand, then you won't have to deal with any unpleasant sounds at all. A low-quality motor with a fragile headrail produces annoying sounds.
So, when purchasing motorized blinds, always ensure the build quality of the operating system because it can simply make or break the peaceful environment of your place.
Are Motorized Blinds Worth It?
This is the most frequently asked question about motorized blinds and the foremost reasoning lies in the fact of comfort provision. They work in the same manner as any given electrical appliance meant to bring you comfort, ease of dealing and time-saving. The way they get operated so quickly ensures benefiting you with major convenience and you can totally expect this favourable window treatment to stay timelessly durable for you.
There are a number of advantages that remote-control blinds can give you, making them a legit must-have for your homes and offices. Here is a list of some important benefits that you can get from motorized blinds.
1. Cordless And Child Safe Design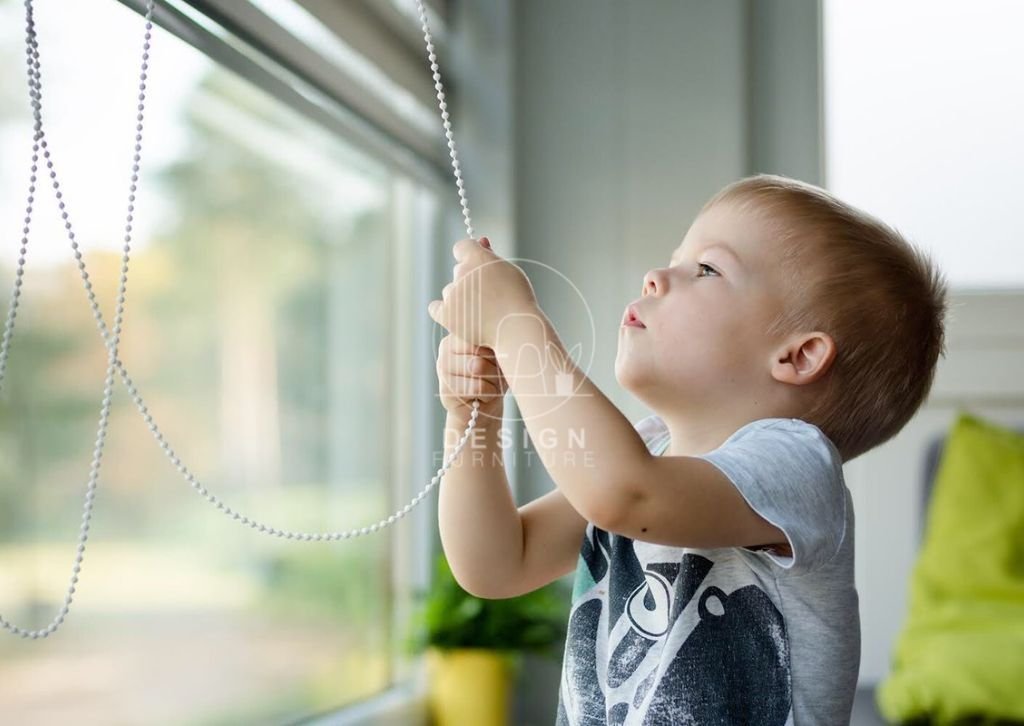 Motorized blinds are best for homes with pets and children because they have a completely cord-less structure and are therefore free from all the concerns of becoming a problem in any way. After installing remote-controlled blinds at your place, you don't need to worry about your pets and children getting entangled with these quality blinds.
This type of window blind is very useful for parents of toddlers because of the least likelihood of any injury or unwanted incident taking place.
3. Helpful For Old And Disabled People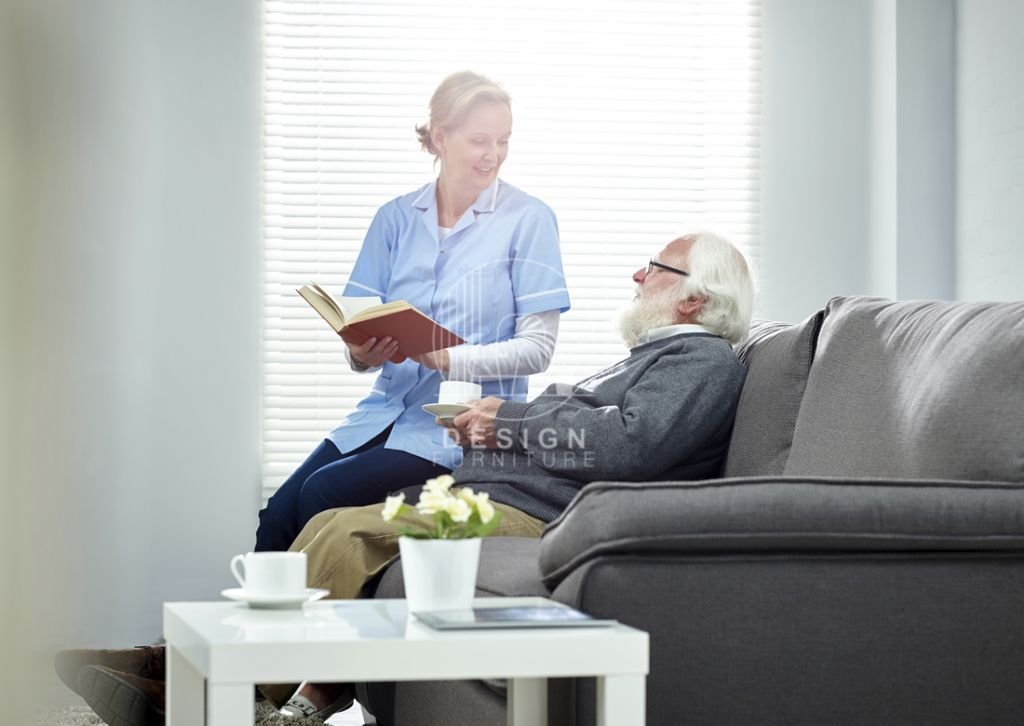 If you have elderly and/or disabled persons in your home, motorized blinds are the ideal choice for their rooms. That's because such people can easily control these automatic blinds on their own, similar to the electric winodw curtains. They can easily open and close the blinds without any inconvenience or effort, whenever they want. Also, they can easily adjust the angle of their blinds according to their preferences, while laying on their beds.
4. Protect Your Home From Sun Bleaching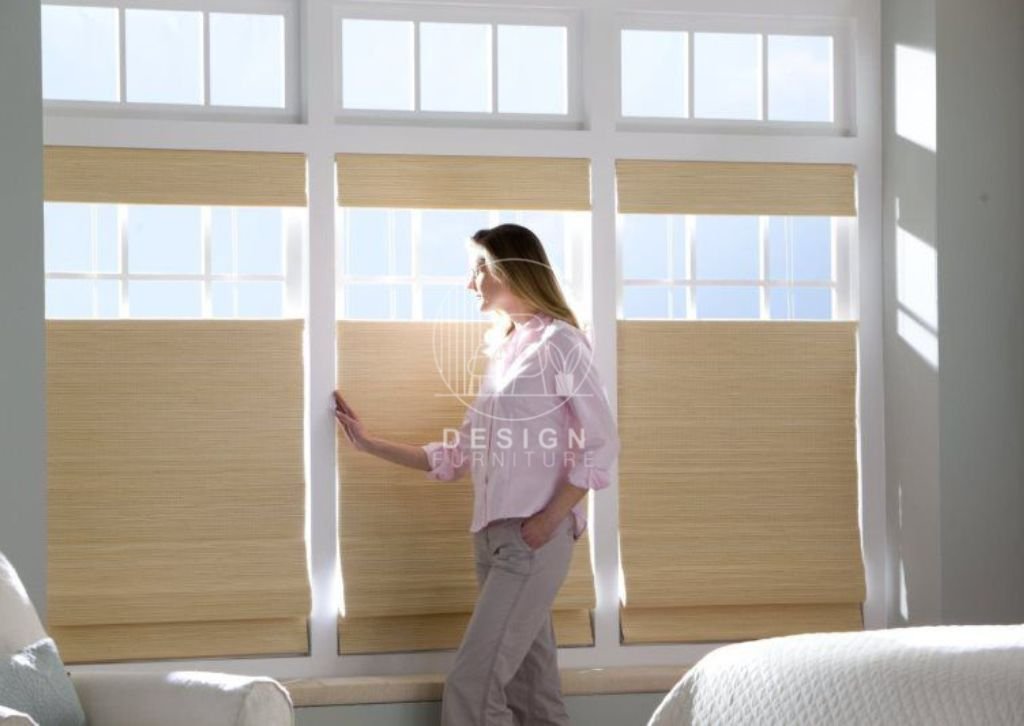 The UV radiation coming from the sun is harmful to your home interior and your health as well.
These rays can destroy the beauty of your furniture and both your soft and hard floorings, so if you want to prevent the interior décor of your home from being damaged, then the best way to do so is to have motorized blinds installed at your place.
These blinds block all the unnecessary rays entering your space. Having their installation, in fact, is something recommended by nearly all the flooring as well as floor rugs manufacturers, so as to protect the floor systems and coverings from UV damage. These blinds are also equipped with detectors, allowing them to close during the hottest part of the day and then automatically open when the sun sets.
5. Helps To Establish Smart Home Integration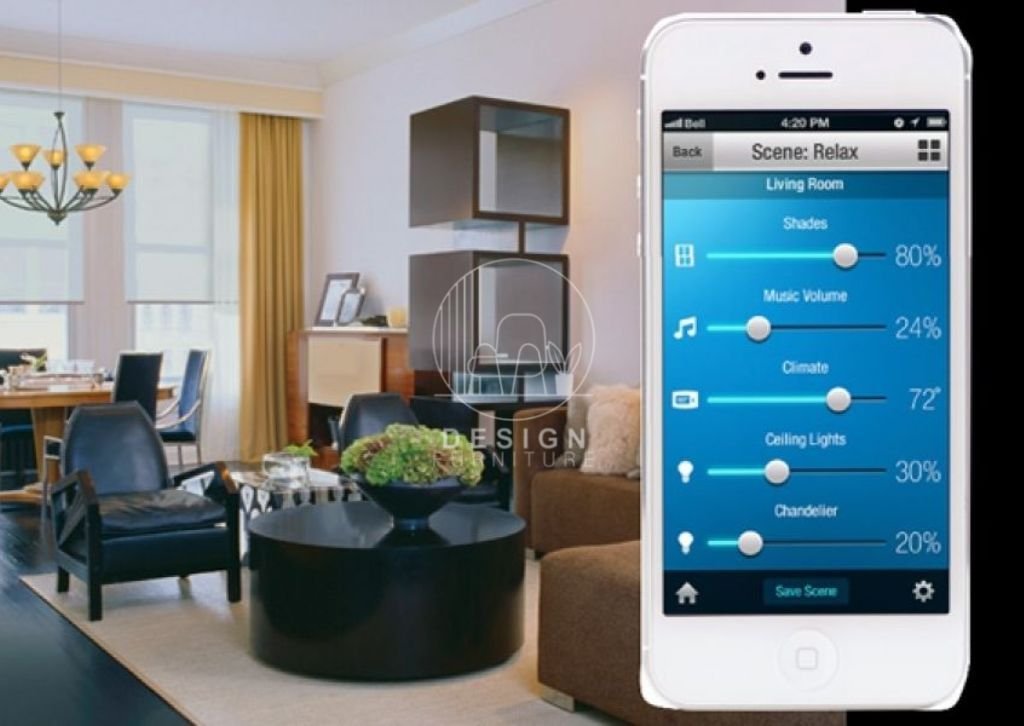 Motorized blinds can help you integrate your entire home system and thus have the most effortless carrying out of all your desired procedures every day. You can connect your blinds with a number of smart devices. Such as, you can connect your blinds with your smart LED, so when your movie starts, the blinds automatically shut down, giving you the most optimum levels of room darkening to enhance the fun.
What Are The Power Sources For Motorized Blinds?
You know that motorized blinds come with three different power source options. You can choose any of the power source options for your blinds that best suits your place and your preferences. These three power sources are battery power, rechargeable battery/new battery, and plug-in power. Each option has both advantages and disadvantages, which are listed below.
Many motorized blinds come with battery power sources for the operating system. This is the most common power source for blinds. You can change the battery when it gets old.
Pros
Free from wires.

You can have prolonged functionality.

The batteries can be easily replaced whenever needed.
Cons
Lithium-ion batteries are expensive.
Rechargeable batteries for motorized blinds are the most effective power supply system. These batteries are never wasted, as you can recharge them when needed. You can easily use these batteries for a long period.
Pros
No need for any wires.

No need to buy new batteries.

Ideal power supply.
Cons
The battery might consume a lot of time for charging.
Plug-in is another power supply method for motorized blinds. In this method, you need wires to connect your motorized blinds with the electricity. This way, the blinds never run out of connection, as they work like any plug-and-play electric appliance.
Pros
No need to worry about changing batteries.

Unlimited power supply.

No need to spend money after installation.
Cons
Cables might cause some inconvenience, most importantly the trouble of concealing them or keeping them untangled.
What is the Cost of Motorized Blinds?
1. Operating Mechanism of blinds
The operating mechanism can significantly increase or decrease the cost of your motorized blinds. If you choose a plug-in system for blinds, then it is very cost-effective for you. The other two battery-operated systems can be expensive.
2. Size Of Motorized Blinds
If your blinds are larger in size then of course you need to pay more and vice versa.
3. Material Of Blinds
The material of blinds can also increase or decrease the rates quite drastically. If you are using wood or bamboo for your blinds, then they must be more expensive than fabric blinds, however, the cost is certainly worth the excellent build quality and all the respective benefits.
Now you can understand all the things that you need to know before buying motorized blinds, so you can easily have the best and the most favourable selection for you. Besides, you can always ensure the performance and longevity of your chosen window treatment with perfect upkeep. Hoping for this information to be really useful for you.
Frequently Asked Questions (FAQs)
Batteries in motorized window blinds can last from 18 months to 5 years, on average. Of course, this all depends on the extent of usage and how well the blinds are cared for. However, this does not include the need for replacing the batteries and you might need to do so a couple of times.
By all means they are and that's primarily because such blinds are the easiest to deal with and are the safest as well. Besides, they offer a more smart and effective approach towards concerns like privacy maintenance, energy-efficiency and temperature balancing within the room.
Motorized Window Blinds are actually great at providing the most flawless privacy, as they offer the fullest window coverages. Moreover, you can easily adjust the coverage according to your preferences and you can also pre-program them to operate at particular times, so that your place remains safe from intruders when you're away.
Yes, most of the Motorized Window Blinds are really easy to reset and this can be done in terms of both the blind structure resetting and also of the controller of the blinds, such as a Smart Home Integration, a smartphone application or simply the remote control.