10 New Hotels In Dubai 2023 | The Most Luxury Resorts And Residence

Are you bored with visiting the same old hotels again and again? If yes, then this blog will give a list of entirely new hotels in Dubai that will definitely improve the experience of hoteling, living, and artsy hangouts, for the rest of your life, providing you with everything from culinary havens to luxury escapes. As you all know already, Dubai is well-known throughout the entire world for the refined values of its hospitality.
There are a lot of world-class hotels in Dubai, including Burj Al Arab, Armani Hotel, and Atlantis, that offer premium services. Whenever people believe Dubai has reached the pinnacle of hospitality, a fresh/new wave of hotels rises to bring about the next level of service and hospitality, which is even more magnificent compared to the previously present ones.
Our Top 10 Picks Of New Hotels In Dubai

There is a huge list of newly opened hotels in Dubai, but we have short-listed some of the best in order to provide you with the best quality services and a top-class hospitality approach as well. And here's the ultimate list of the top 10 new hotels in Dubai that we have gathered.
So let us discuss the details and the exact locations of these best hotels in Dubai 2023 so that you can get a full knowledge of the hospitality and services provided by these. Wasting no single second of our precious time, let us continue from down here.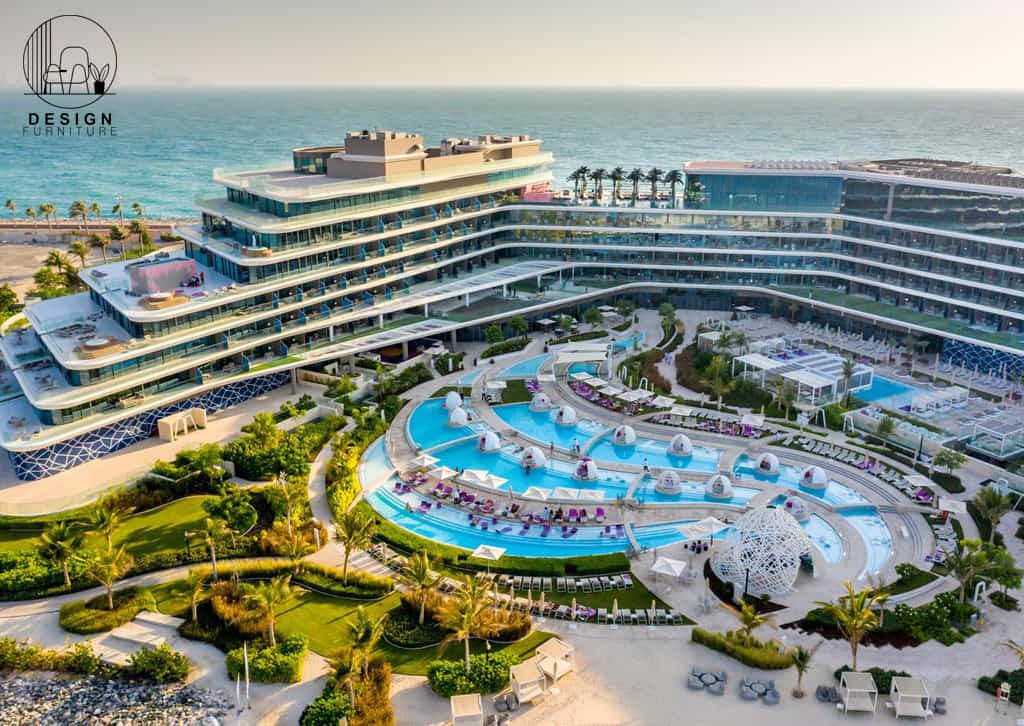 It is one of the most eagerly expected new hotels in Dubai and it opened with a perfect ceremony. W Dubai-The Palm Hotel features a lot of stunning aesthetics that are contemporary and make the overall look of this hotel greatly appealing and up to the mark as well. You can see sweeping and curved-shaped beautiful pools or ocean waves, accompanied by sand dunes for a perfectly cheerful environment.
The sleek and angular structures of this hotel add charm and beauty to the overall visual appeal of the whole place. A sober and subtle type of highlight is also present that majorly attracts the focus of any customer. On the rooftop of this hotel, there is a bar that offers a 360-degree view that has never been offered by any other new hotel in Dubai before.
Torno Subito is the very first Italian restaurant owned by Massimo Bottura, the most famous Italian chef, who is also a guest at this hotel. For Japanese cuisine with a Korean twist, they have got the internationally famous chef Akira Back. The overall perception of this hotel is great because of its high-class hospitality.
2. Mandarin Oriental Jumeirah

No other hotel of Mandarin origin is present in such an ideal location as the Mandarin Oriental Jumeirah hotel. This hotel visualizes the perfect view of Jumeirah Beach, as it is in the most stylish Jumeirah district of Dubai. The hotel is inspired by the coastal living style of California and offers a serene theme as well.
An excellent range of different services will complement the other necessary aesthetics that can never be neglected in any hotel present in Dubai. An international standard spa, 6 signature restaurants, and a center of wellness offering many treatments are also present in one of the new hotels in Dubai. These treatments also include a Nomadic Sensory Journey.
It features state-of-the-art and recent technology of Asian origin. You can get yourself treated with amazing therapeutic techniques for a relaxing experience. The traditional and primitive Emarti drumming can also be experienced at this Mandarin Oriental Jumeirah Hotel for mind-soothing and super comfortable surroundings. So, if you want to experience the best hospitality and services in one of Dubai's newest hotels, this resort should be at the top of your list.
3. Royal Atlantis Resort & Residences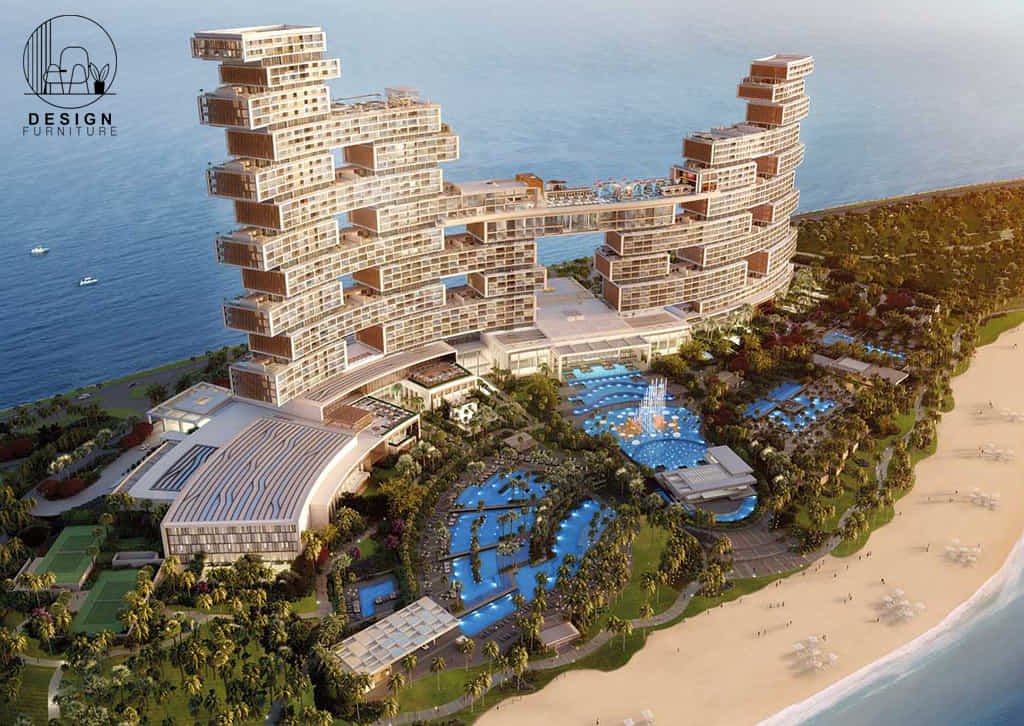 Since the first announcement of Royal Atlantis Resorts and Residences, it has been creating a lot of excitement among the people of Dubai and other international visitors as well. The unique architecture of this place is the key feature that makes it distinctive among the other new hotels in Dubai. You can see that this hotel is beyond contemporary and exhibits a highly modern and futuristic look.
The Royal Atlantis is no less than heaven for foodies, as it houses the world's third dining experience, Heston Restaurant, which is managed and maintained by the British master chef and cooking icon Heston Blumenthal. If you want to enjoy Iranian food, then there is also such a restaurant that is helmed by chef Ariana Bundy, who is an Iranian-American chef of Dubai origin.
The most luxurious part of this hotel is the residential compound. Royal Atlantis Resort and Residences has one of the best and most luxurious places to live in the entire city. You can get the most contemporary living apartments and suites to live in, just around the precious and worth-considering view of the Arabian Gulf.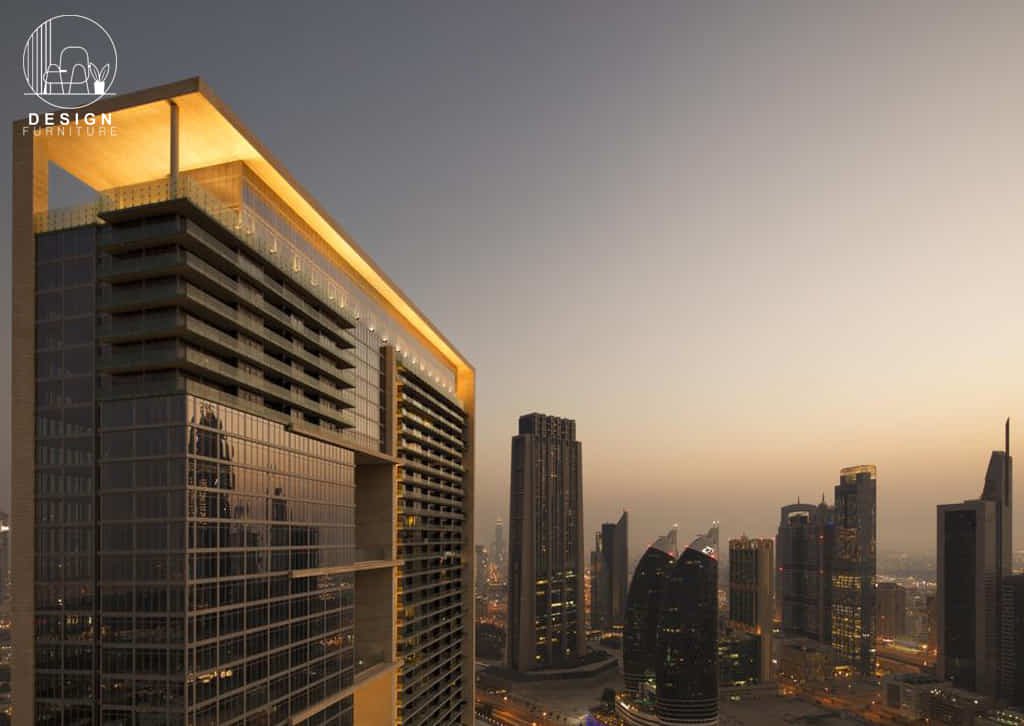 A perfect home for the Ritz-Carlton and Four Seasons. The very busy district of DIFC added a new exceptional type of hotel to the premises of its highly commercial state. The Waldorf Astoria is a well-known hotel that originated in New York and has a branch in Dubai's Burj Daman tower. This hotel is spread over the 18th floor of the tower to the 55th floor. It is one of the best new hotels in Dubai.
The vintage design of the interiors and the traditional theme take you back to the 1960s and warmly welcome you in a genuine sense. For a classical and warm appearance and feel, the hotel is embellished using brass fixings, walnut and hickory finishes, and the most apparent element, "The Neutral Colors". All these elements, when combined, make the overall appearance of the interiors very inviting and generate a magical warmth to the surroundings as well.
Four rooms for treatment; a spa; a bar on the rooftop; an extraordinary concierge; a library with an open kitchen; and outdoor pools are the other main types of amenities present in this hotel as a gesture of hospitality and service to the clients. All these services are at the next level, and they are definitely to be expected by this world-class hotel, the Waldorf Astoria.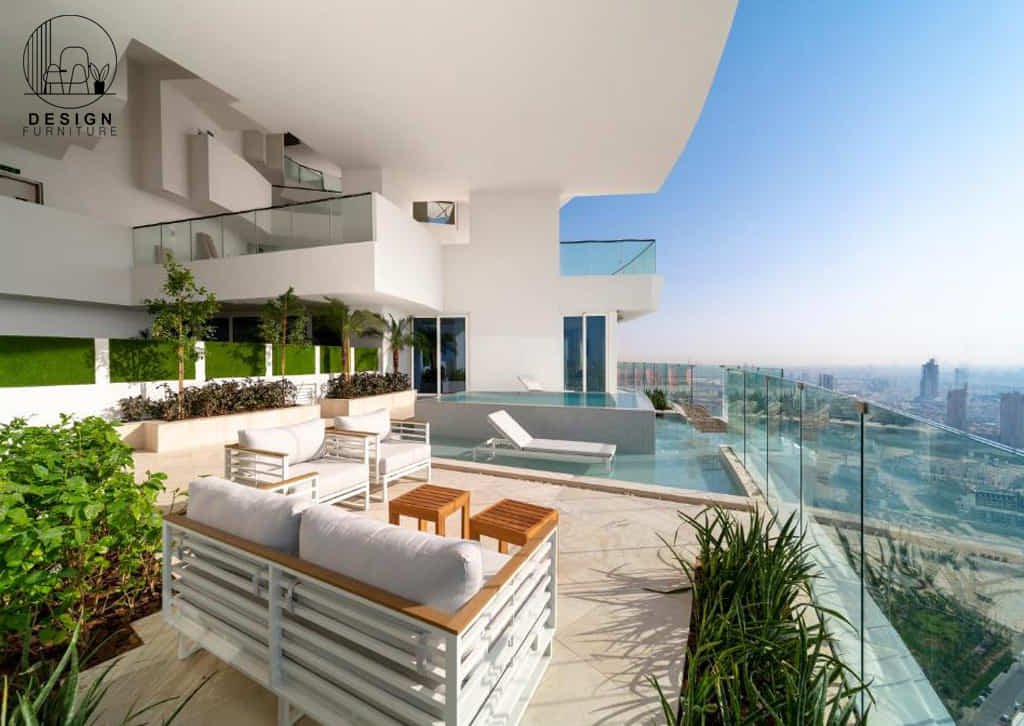 If you want to enjoy the stunning visuals of the 5-Palm Jumeirah, then no other hotel can provide you with the charm and extraordinary beauty of the Five Jumeirah Village. In this hotel, you will see a very dynamic type of design that is accompanied by 271 swimming pools in total. These pool sets are present in the gardens and the terrace gardens of each suite on the exterior lining of this tower, which has 60 stories in this new hotel in Dubai.
The concept of the architecture of this hotel was copied, just like the Five Holdings Group. And it is so distinctive that it became a fact that this design is patented in 168 countries in the world. This hotel is in the most ideal location, just in the middle of Dubai city. You can enjoy a perfect blend of 5-star hotel and resort facilities at the Five Jumeirah Village hotel.
From this hotel, you have got perfect access to all the other districts of the city easily. The windows and the terrace of the five Jumeirah Village hotel suites offer a very magnanimous view of the entire sea, which is simply beyond praiseworthy.
6. St. Regis Dubai – The Palm

After anchoring its feet successfully in Al Habtoor City, the St. Regis Dubai has now moved towards Palm Jumeirah to make an entirely fresh addition to the list of new hotels in Dubai. As you all know, the outstanding Palm Tower of Jumeirah has many floors, and the lower 18 levels of this tower are designated for the St. Regis Dubai hotel to make every single stay very luxurious and up to the mark.
These lower eighteen floors will be directly connected to the Nakheel Mall Dubai, which makes a quick approach to the mall for clients in order to buy life essentials easily. Besides this quick approach, the hotel also has a beach alongside it. In short, if you are going to stay in this hotel, then you will definitely enjoy an architecturally beautiful lifestyle as well.
On the 50th floor of the Palm Towers, there is an infinity pool, which is the world's highest pool and will be open for the guests in order to entertain and refresh them in the most incredible manner. A viewing deck and a restaurant offering signature food are also present on the 51st and 52nd floors, respectively. Guests can also go to the St. Regis beach club to enjoy different fitness facilities, and it also has its own infinity pool.
7. Taj – Palm Jumeirah JLT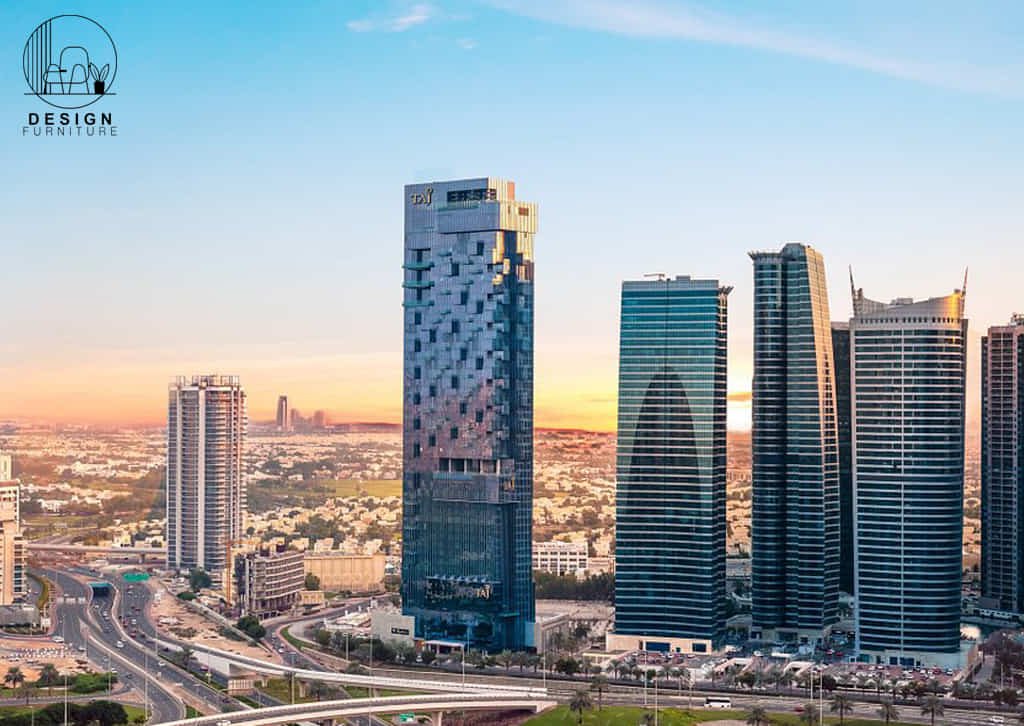 Taj is the most famous and worth-mentioning brand for its high-class hospitality among all the new hotels in Dubai. The Taj has got its origin in India and works on the principles of different traditions and cultures according to the standards of the world so that they can welcome the guests warmly and serve them the best. Because of its prime location, this hotel is considered the top priority by different international clients, too.
The first Taj hotel is present at a short distance from Burj Khalifa and it has made an impression on the minds of the people for its perfect services and hospitality. After the already present Taj hotel that we have described above, two more hotels are present in Dubai to provide services to the next level for all the local and international guests in a genuine sense.
The second hotel by the Taj group is in JLT (Jumeirah Lakes Towers), under the most stylish brand, Vivanta, and the third hotel is named Taj Exotica Resort & Spa, located alongside the Palm Jumeirah crescent. They are the best hotels of their type and can serve the guests flawlessly by administering different world-class standards and quality in food, entertainment, and architecture as well.
8. Hotel Indigo Dubai Downtown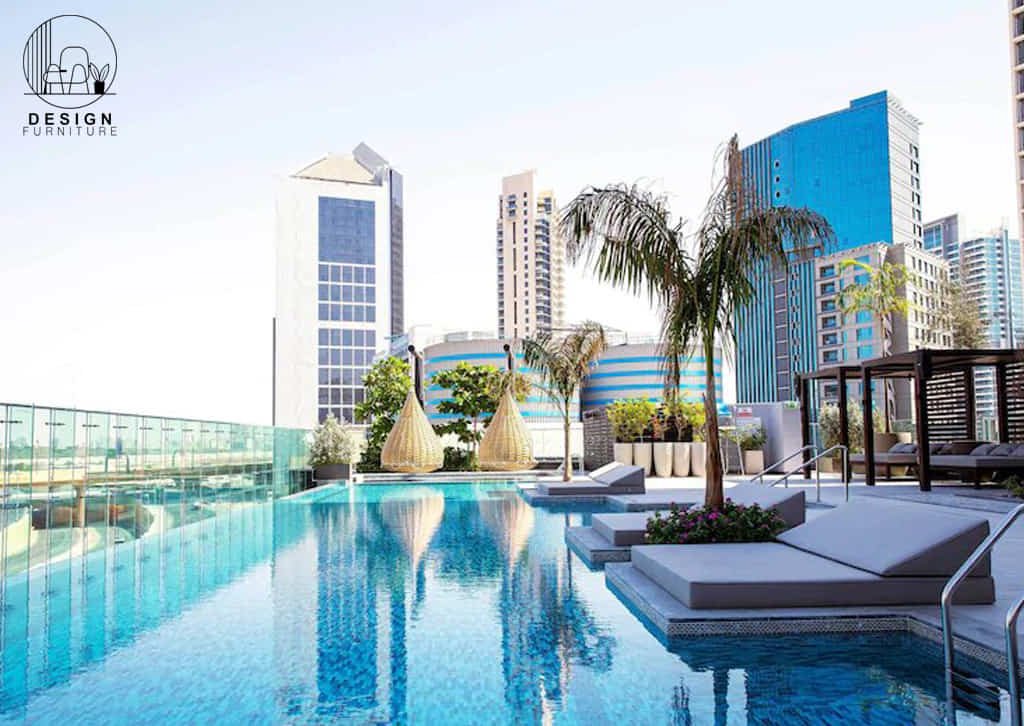 This hotel in Downtown Dubai was opened in the late 2020s and is considered a really new/recent entry into the list of new hotels in Dubai. This hotel is very stylish, and trendy, and is just a hub of creativity. You can get a lot of facilities and perks after getting yourself into this luxurious place.
Hotel Indigo Dubai Downtown is the very first residential hotel that has its own yoga studio for ensuring better healthcare conditions for its guests. Besides this studio, the guests can also stretch their bodies in the infinity pool, which is about 25 meters. When talking about the major features of this hotel, the Levantine-inspired cafe cannot be ignored at all. Also, the Dubai Mall is just a drive of only 5 minutes from this grand and stunning hotel.
Local art, handcrafted furniture made from wood, and mind-blowing sanitary facilities in all 269 rooms of this hotel make it a real place to live if you spend a short vacation time in Dubai. Healthy restaurants with a lot of drink and food options are available 24/7 in order to refresh the guests with quality eateries and drinking products. New hotels in Dubai make no concessions in terms of the quality of their services.
9. Marriott Resort Palm Jumeirah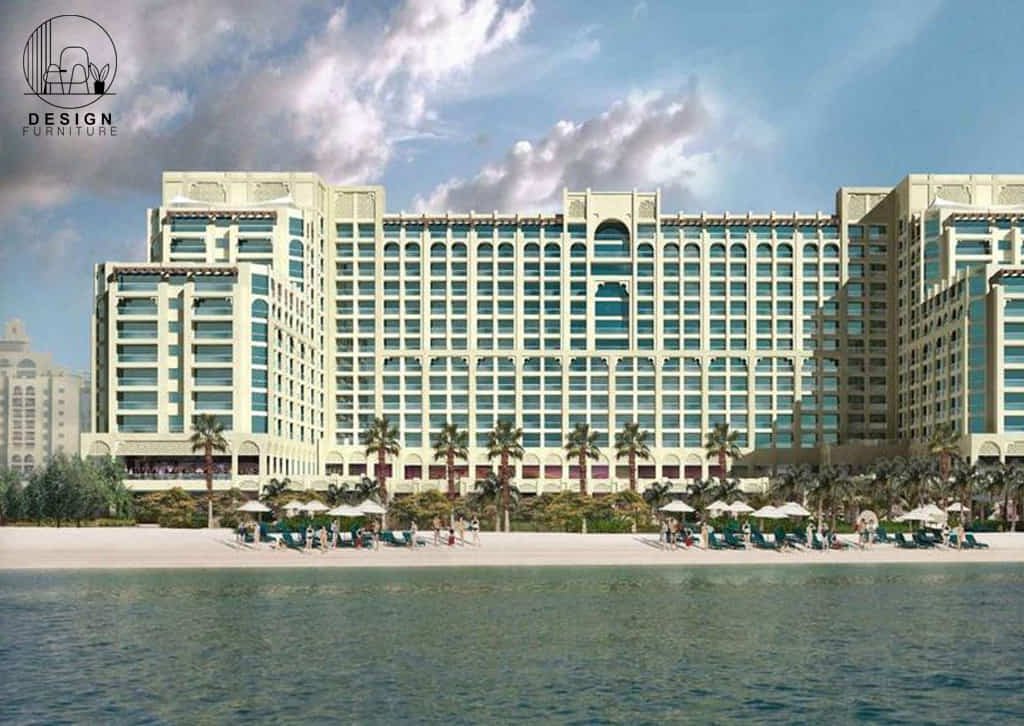 For those looking for ocean-front properties for their stay, the Marriott Resort on the Palm Jumeirah side is the best option. This hotel has got a lot of unlimited facilities for people of all age groups, so that all the members of your family and all their other guests may also enjoy a lot during their stay.
These facilities include a spa, a fitness club, a club for kids, a pool, a private beach, and restaurants that can serve Japanese, Korean, Italian, Mexican, and other types of cuisine as well. For Peruvian food, you can visit another bar that is present on the rooftop of this magnanimous hotel. The entrance of this bar is like the new hotels in Dubai style, as the garden maze is there at the entrance point for a warm welcome.
For the glimmering views across the gulf, there is a private balcony in every room. The location of this hotel is very accessible, as it offers a very easy and short-timed approach to the different important places in the city. Different watersports are present on its doorstep, and other points like The Dubai Mall and Burj Khalifa are also present within a short drive from the Marriott Resort Palm Jumeirah Hotel.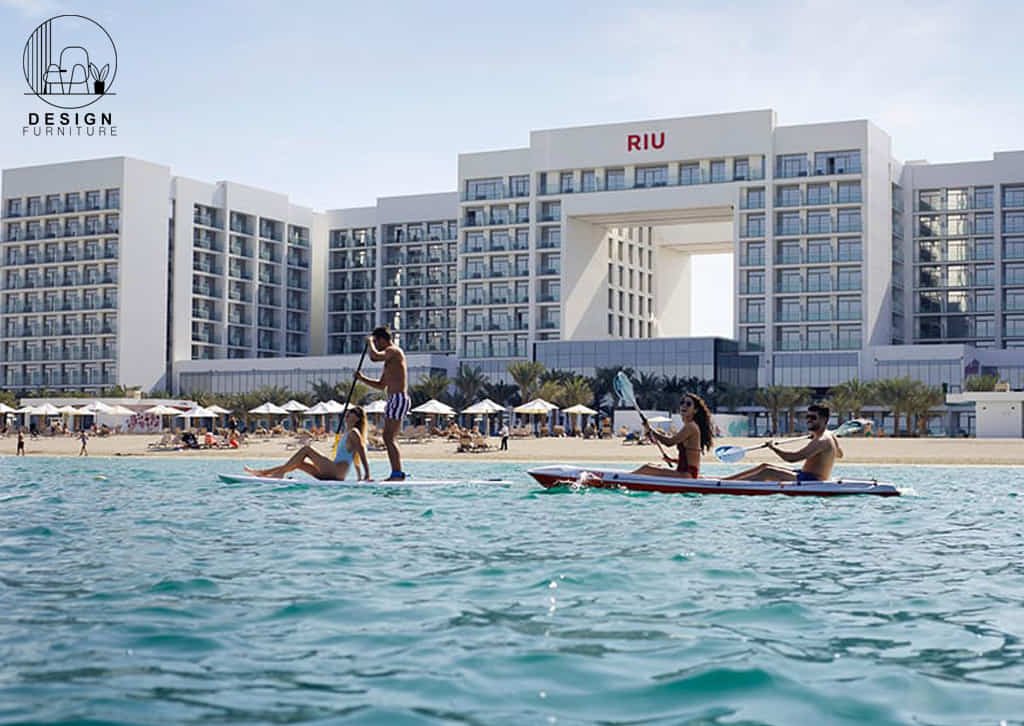 This hotel has got all the focus to beat the family resorts and hotels in Dubai, with its fascinating and mind-rendering facilities and architecture. This hotel started its operation in December and has offered a wide range of services, which we have described below in detail. The Hotel RIU Dubai is one of the grand new hotels in Dubai.
This hotel contains a water park and 750 rooms in total. You can also see five swimming pools, of which two are meant for children. There are also bars with a swim-up facility, and there is also a spa for making your evenings wonderful. All these facilities are present in front of the very new waterfront location, the Deira Islands. After a short drive of 20 minutes from the atmospheric souks and Dubai Creek, you arrive at the location.
This hotel is available for 24/7 services. You can get different snacks and drinks from Hotel RIU Dubai round the clock with no hurdle at all, which is a great representation of different new hotels in Dubai. An array of different themed hotels and restaurants is also present in order to serve people a variety of foods. Entertainment activities, kids' clubs, and much more are available for a better stay at this luxurious hotel.
Verdict
After reading this blog, you might have concluded that there are different new hotels present in Dubai working on the elevation of the hotel and residential services and facilities for all the local and international guests as well. If you are bored with going to the same place again and again, then our above-mentioned list of new hotels will definitely attract you on a heavier note.
All the hotels in our blog are of high standards, and they never compromise on the quality of their products and services at all. So, if you are planning a trip to Dubai with your family or by yourself, you can stay at these hotels for a mind-blowing experience and a luxurious lifestyle that is accompanied by the finest living facilities. So do check out these new hotels in Dubai that are ready to serve you with their best facilities!