Enjoy Unrivaled Luxury At Mall of the Emirates

The Mall of the Emirates is the very first resort-style shopping mall all around the globe. This shopping mall is well-known for its lavish and completely extravagant shopping experience.
Any other shopping place or mall to local or international visitors can not offer this highly appealing experience. You can roughly estimate that there are around 600 known and internationally famous brands that are present in this mall.
The local people or residents of Dubai generally call it "MOE". You can avail yourself of an extensive range of retail options in the Mall of the Emirates at pocket-friendly rates. You can enjoy a lot of facilities and a variety of services in this shopping mall as well.
Things to Do, Shops, and Restaurants In Mall of the Emirates

As we have mentioned earlier, whenever you plan to visit MOE, the most luxurious and renowned brands have set up their stores in the 2.4 million square foot area of the mall, where different restaurants and food courts are also present to provide the people with various types of cuisine.
If you are thinking of making an addition to your closet or want to spend an evening as a store hopper, then you must pay a visit to this place. But for this purpose, you must know the complete orientation of the map. So, in order to understand the entire map of the mall, you can get a guide as well. But anyway, let us discuss the things that you can do there and the facilities that the mall offers to the visitors.
Here is a glimpse of some mind-blowing services and facilities for which you can visit the Mall of the Emirates. Let us get through all these mentioned points briefly one by one in order to create a better sense of understanding.
1. Electronics and Technology Shopping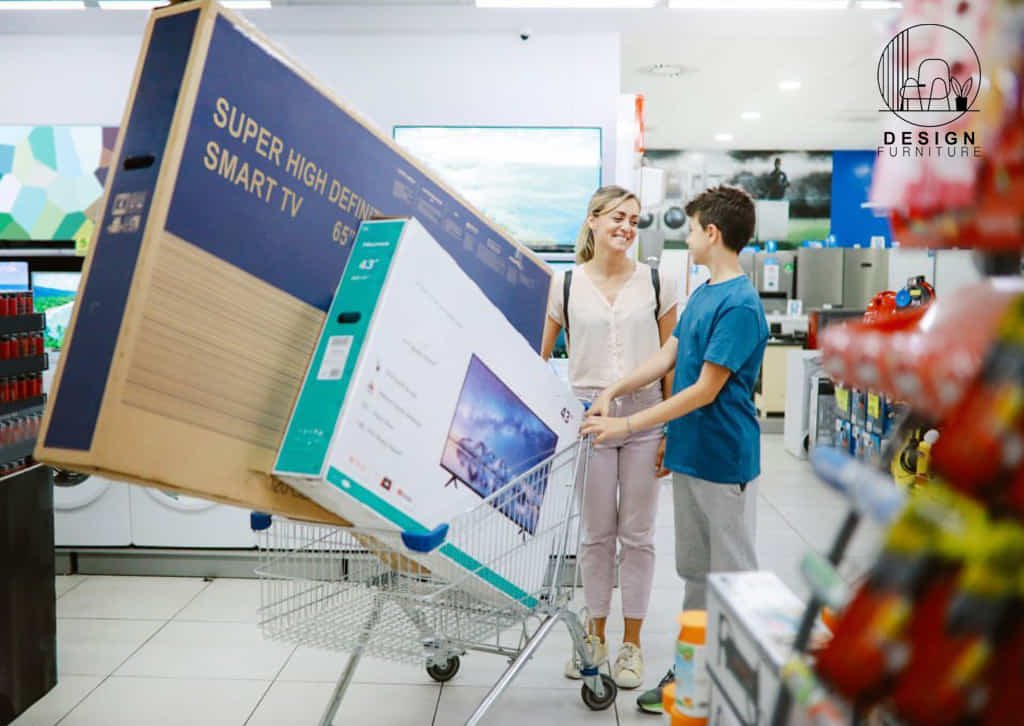 If you are desperate to buy any electronic gadget or want to do some technology-related shopping, then you must visit the mall of the emirates as you can get everything under a single roof right here. You can buy various electronic products from almost all the top-tier companies and brands at this single-stop station.
Apple's first retail store in the entire Middle East is also present in the mall of the Emirates. Here, people can completely enjoy purchasing different electronic accessories like mobile phones, laptops, and add-Ons for their gadgets as well.
But if you are an Android user, even then, you should not get panicked at all. There is also a Samsung store in this mall and other known stores for Android users. These stores may include Jumbo Electronics, which is the official retailer of different products in the United Arab Emirates that are manufactured by Sony.
2. Equipment, Activewear, and Sports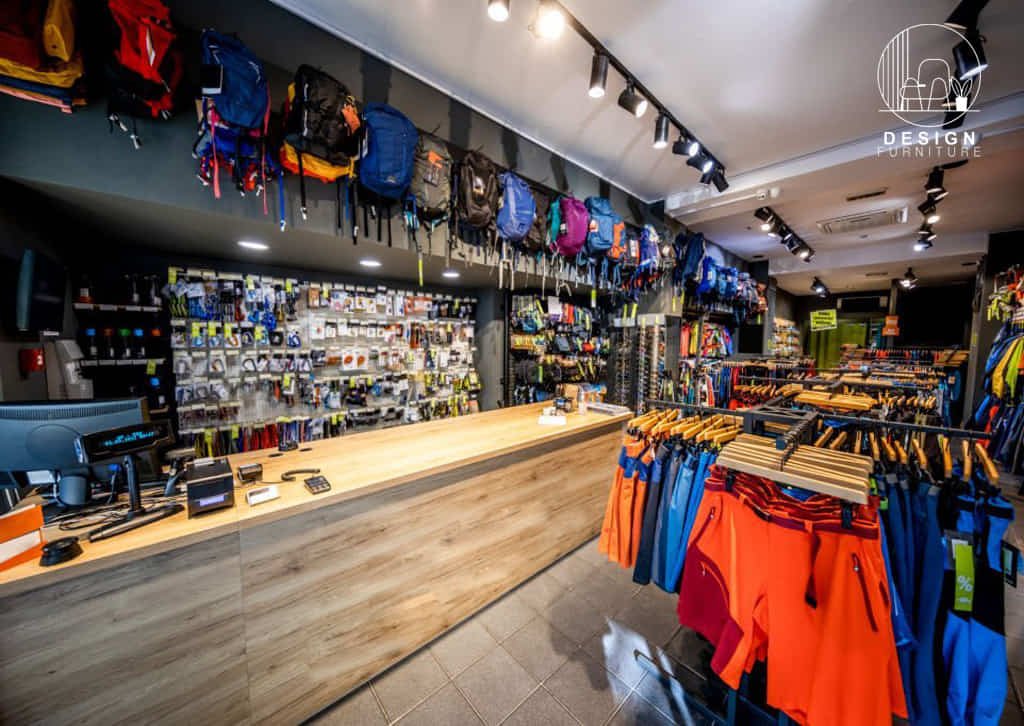 For activewear and equipment, when it comes to the category of sports, the leading brands that come to mind are Adidas and Nike. These sports brands offer activewear and different types of sneakers that can really fulfill the needs and requirements related to sports and other exercise or gym workout conditions.
The original store of Adidas is also present on the premises of the Mall of the Emirates, which is a center of focus for different youngsters that are fashion-forward oriented and are looking for cozy streetwear outfits and casual sneakers. All these modish things and activewear street-type casual outfits with really appealing footwear can also be easily purchased from the wide range of different brands in MOE.
For more specific purchases, you can go to the level 2 floor of this mall and visit the internationally renowned store Lululemon. You can get top-class apparel for the elevation of your lifestyle, and high-end clothing for the perfect athletic approach is also available for a mesmerizing sports experience. Other stores that are multi-brand like Modell's and Go Sport can also be visited for active wear, sports apparel, and other fitness accessories as well.
3. Fashion Dome and Luxury Wing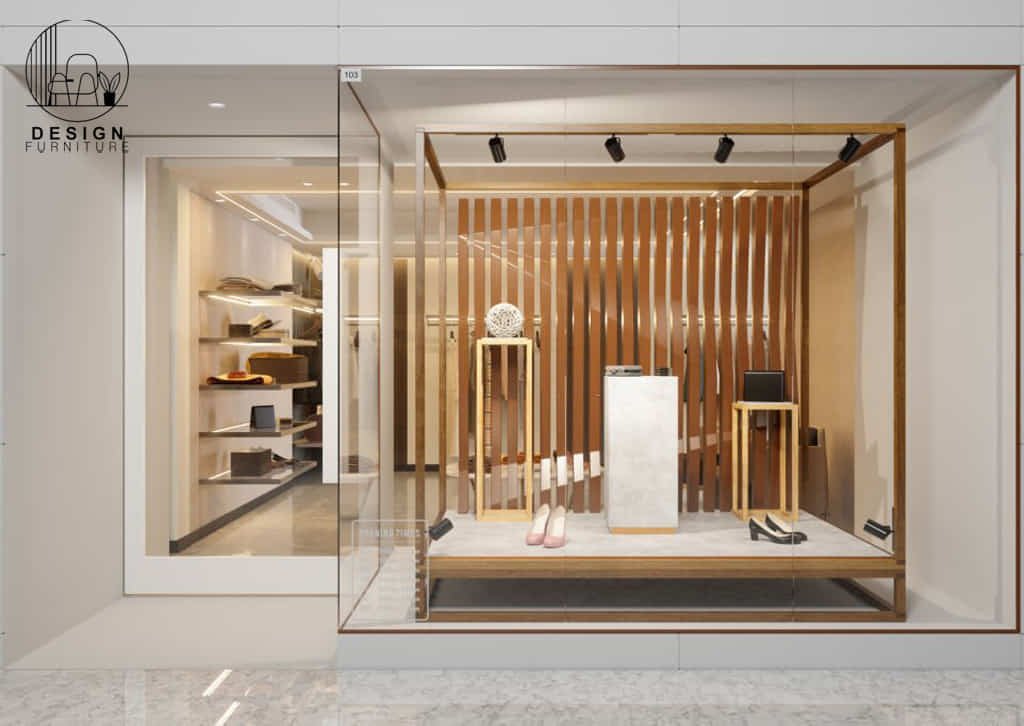 A magnificent cathedral-like dome has been built on the specifically designated area in the Mall of The Emirates which is named Fashion Dome, which is accompanied by another part known as the luxury wing, where you can enjoy shopping from different luxury brands that are present in a number of about 80. In MOE, there is an iconic showroom of the ideal Italian brand, Prada, as well.
The marble floors of this outlet have Prada's signature checkerboards, and you can buy the most exceptional types of luggage, fashion accessories, and the finest products in the world from that outlet. For fashion-related products, from Valentino to Balenciaga, you will get all brands and all types of fashion in the Mall of the Emirates.
For different jewellery enthusiasts, Tiffany & Co., Cartier, and BVLGARI are the top brands that are available in this shopping mall to enhance a sense of fashion. If you are looking for a new suit for your professional and formal dressing, then Hugo Boss or Burberry London would be a brilliant choice for you.
Renowned watch-making companies are also present in this mall in order to serve you with the best quality products ever. For fashion enthusiasts, this mall is going to be a heaven of fashion and different modern apparel as well.
4. Furniture and Household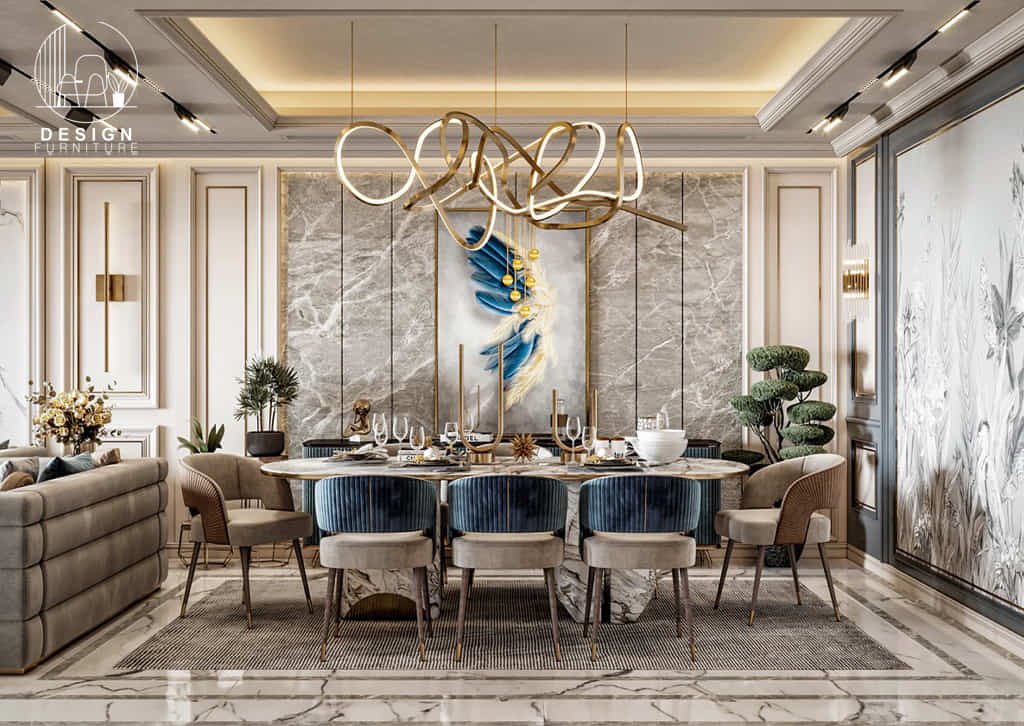 When it is time to change your old furniture or you want to buy a new one for your place, then "Home Centre" is one of the biggest names among the luxurious brands. This furniture brand is present in the Mall of The Emirates and you can purchase a lot of household products from this brand that are manufactured out of the best materials.
If you are not brand-conscious, then another showroom of the other brand, named "The One" is also a good option. This brand is specifically good for people who are looking for the most contemporary and modern styles in home decor and office furniture as well. These brands are the best and at the top of the list of options for the people of Dubai who want to recreate the looks of their places in a true sense.
Villeroy & Boch and Crate & Barrel are the other two top-class brands in the category of home décor and furniture that have got their showrooms featured in the mall of the Emirates. At the outlets of these top-tier stores, you can get exclusively designed housewares and the perfectly fine crockery present in the world as well.
Besides these larger brands, you can also get some appealing and antique types of decor products in this shopping mall as there is no shortage of smaller and local shops.
5. Restaurants and Dining Facilities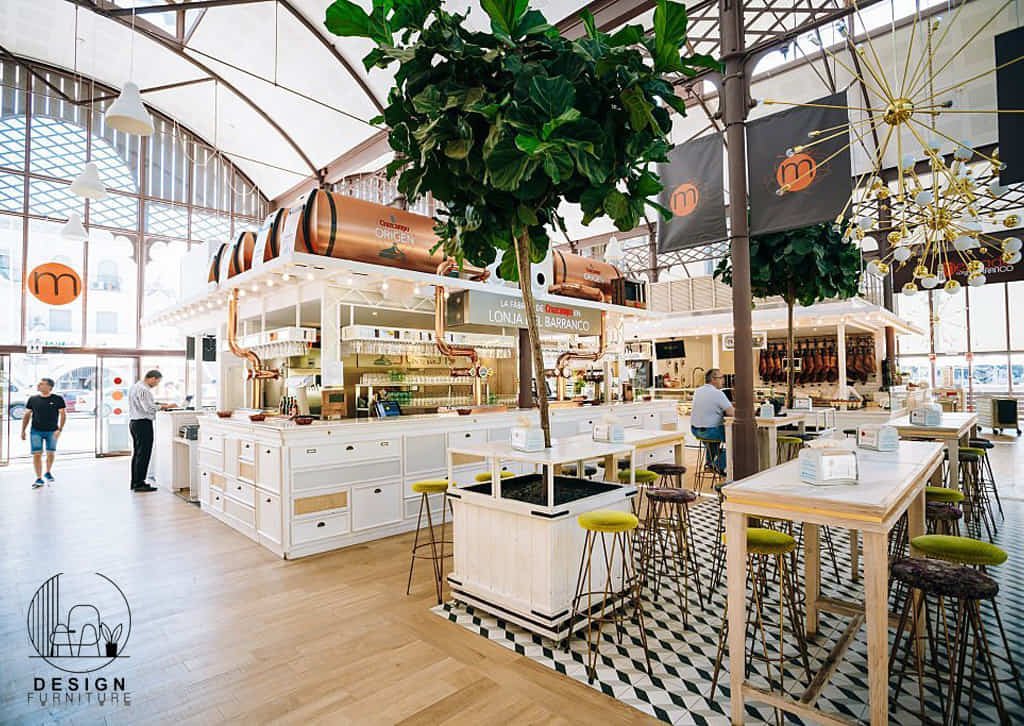 It is quite obvious that walking and getting your shopping done in such a gigantic mall can create an appetite, which might stop you from further moving on.
So, there are also a lot of varieties of different foods that can completely satisfy your type of taste as well. Well-known shops for coffee like Starbucks and Tim Horton's are there to make you completely awake and refreshed so you can resume your shopping really energetically again.
Different South Asian steakhouses and Chinese restaurants like Texas de Brazil and Miu Shanghai, respectively, are also there in order to tackle your appetite's calls in a really amazing and mouth-watering way.
The Cheesecake Factory is another coffee shop option for you if you have not done your breakfast. In short, all are internationally known for their quality and the taste that they provide to their customers.
Want to make your dinner romantic by changing the evening into a movie night? If yes, then there is also the most famous VOX multiplex present in this mall. The Theatre by Rhodes is the signature viewing experience that is offered to the clients at this VOX cinema present in the Mall of the Emirates. At your seat service, comfortable recliners are given, and you can also enjoy a three-course delicious dinner while enjoying a blockbuster movie there simultaneously.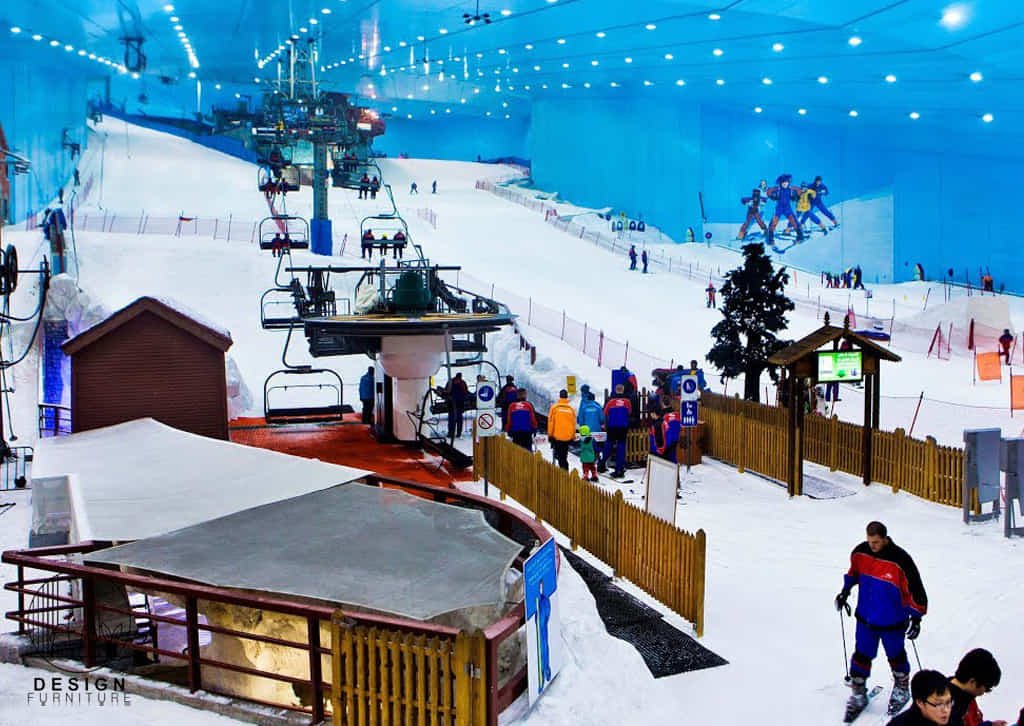 Ski Dubai is the major add-on to the Mall of the Emirates besides that multiplex cinema. It attracts visitors the most. This Ski Dubai resort is the very first indoor ski resort in the entire Middle East region. With varying levels of difficulty, Ski Dubai has got 5 types of slopes. This indoor ski resort also introduced the first black run slope in the world, which is considered the most difficult kind of slope ever.
Professional or veteran people and skiers can directly go towards the skiing slopes and the beginners and the starters. They have also got the facility of highly professional and certified ski instructors. They have got their own cafe and lounge, which is accompanied by a professional equipment and clothing shop as well.
Conclusion!
The Mall of the Emirates is no less than a blessing for the local people of the United Arab Emirates as they can purchase all types of necessities and other life-aiding things under one roof. From electronics to clothing and other household items, everything is present in this mall.
If you are a brand-conscious purchaser, then you will be able to get all the internationally famous and well-known brands right there in this shopping mall. Besides shopping and purchasing, the mall has now become an iconic place for enjoyment and entertainment as well.
Locals and people from other nationalities also visit the place and spend their weekends there in order to enjoy it. The skiing area and the restaurants, accompanied by the multiplex cinema in the mall, enhance the better facilities for enjoyment.
We hope that after reading this blog; you have a better understanding of the Mall of the Emirates and can make an informed decision about whether to visit this location.