Pairing Of Plantation Shutters With Curtains

Plantation shutters are one of the most unique and modern ideas for covering your windows and making them appear beautiful. They are replacing traditional blinds and curtains in homes and villas, since they look more adorable than blinds. Nowadays, people use plantation shutters with beautiful curtains to add charm to their place.
If you are also looking to combine plantation shutters with window curtains, then this blog is going to be very helpful for you. Today, I've given you some ideas for combining plantation shutters and curtains. I'll explain the advantages and steps for the combined ornamentation of plantation shutters and curtains. So, continue reading this article and extract the best points for you.
Benefits Of Combining Curtains With Plantation Shutters

There are enormous benefits of combining plantation shutters with curtains. One of the most prominent benefits of combining these two window treatments in your home is that they add a contemporary look to your place. Plantation shutters are widely used in modern homes, so the installation of these shutters makes your place more adorable/charming.
The combination of curtains and shutters will give you complete privacy. Even if you are using very light fabric for your curtains, when they are combined with shutters, they can block all the light rays and make your place completely secure from any intruding eyes. Moreover, they are also going to help you control the environment of your place.
They can also act as good insulators and never allow warm air to escape your room and cold air to enter your place. They can also play a role as a noise barrier. If you are fed up with outside noises at your place, then these curtains are the absolute best choice for you.
Steps To Pair Plantation Shutters With Curtains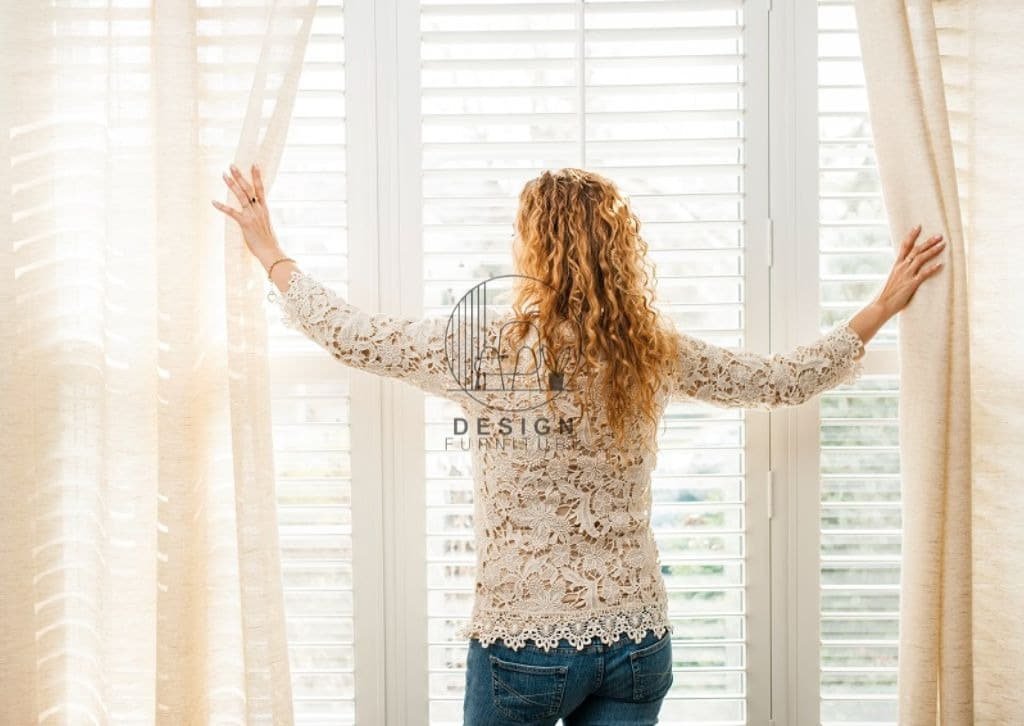 Now you know all the benefits of pairing plantation shutters with curtains. You must think about how you can combine them. Here are the steps to choosing plantation shutters with curtains for your place.
1. Choose Plantation Shutters First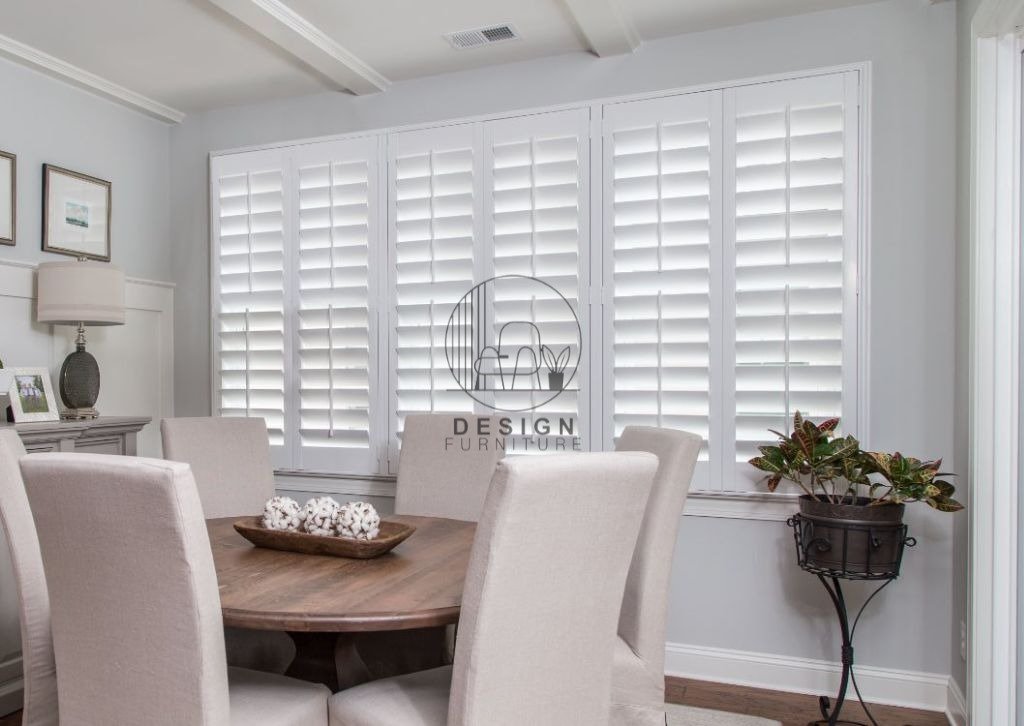 Selection and installation of shutters should be the first step. After installing the shutters, you can measure the height of your curtains and curtain rods, and, of course, the colour and design of your window curtains. For the selection of plantation shutters, take a look at the shape of your window. If the frame of your window is rounded, then you can use arched shutters. Use straight-lined shutters for square/rectangular windows.
Since shutters are way more flexible than any other window covering, they can easily adjust to any size and shape of windows, even triangular or circular. After selecting the sizing dimension of shutters, now you have to select the material of your plantation shutters.
For the foremost choice, I recommend you use basswood shutters because they are highly durable and can easily be painted to match the interior of your place.
2. Choose The Ideal Color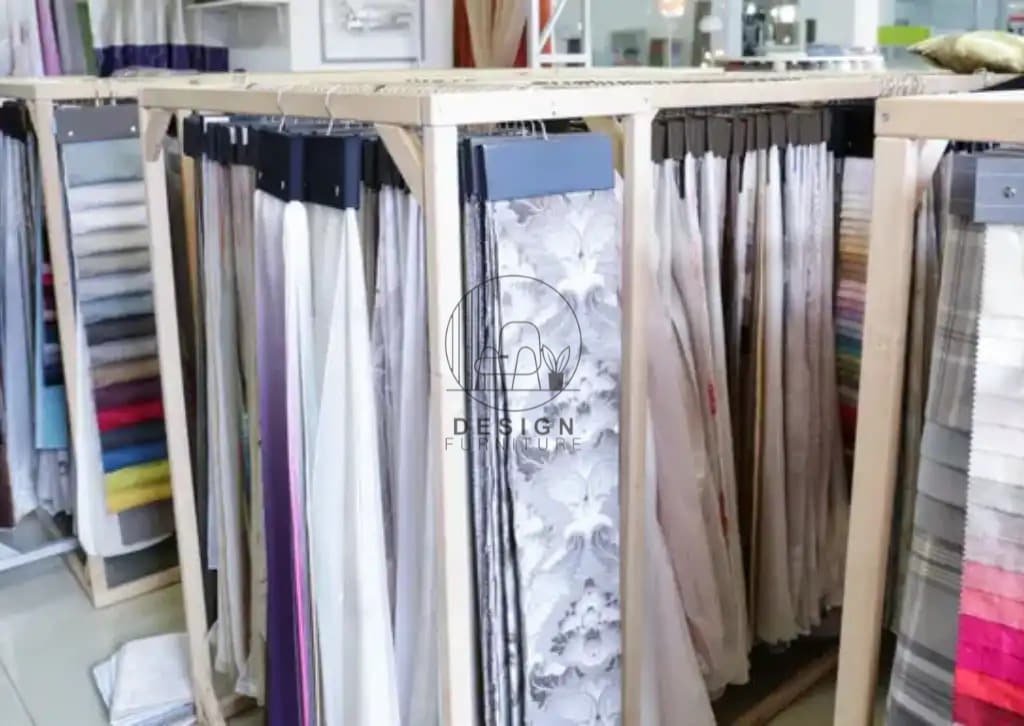 After selecting the style, material, and design of your shutters, it's now time to choose the colour of your plantation shutters and curtains. People mostly use white shutters along with white or light-coloured curtains because they look more beautiful than coloured shutters and curtains. But it totally depends upon your choice, whether you choose a neutral colouring combination or a vibrant combination for your windows.
If you have children and pets at your place, then it is never a good idea for you to install white window treatments because they can easily stain and your room will start looking unpleasant. To avoid this situation, you can use bright-coloured curtains and shutters, which don't absorb dust and stains and can easily be cleaned.
If you want to make your windows the central point of your room, then you must install brighter-colored shutters with light-colored curtains. You can also choose white shutters with grey or blackout curtains. If your room is small and you want it to look spacious, then it's best to use light curtains with darker shutters.
3. Choose Curtains' Fabric And Style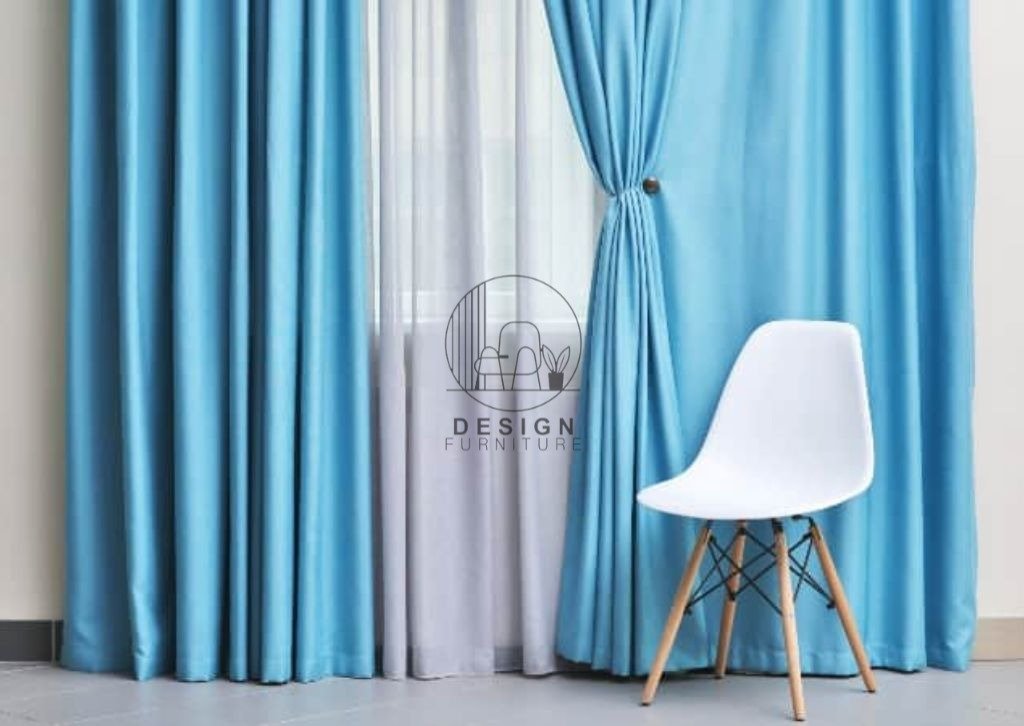 After selecting the color of your shutters and curtains, you can now choose the fabric and style of your curtains. When choosing the curtains, do take the interior of your room into account and have the curtain installed accordingly. If you have a classically styled room, then you can choose velvet curtains; if you have a modern room, then you can use silk or sheer curtains.
You can choose any fabric as per your privacy needs. Try to select curtains that are not transparent. Because short curtains do not look good with plantation shutters, use curtains that have floor-to-ceiling profiles.
Mainly, panel curtains are used with plantation shutters because they never let down the beauty of your shutters and make the entire space look super inviting. The combination of panel curtains and plantation shutters will truly make your space stand out like never before!
Tips To Pair Plantation Shutters With Curtains

Sometimes, when installing plantation shutters with curtains, they look odd and make the room dull/boring. If you want to escape from such a situation, you must follow the tips mentioned ahead to make your shutter and curtain installation meaningful and perfect, eventually letting you achieve a distinctive decor creation, around you.
1. Prefer Hanging Panel Curtains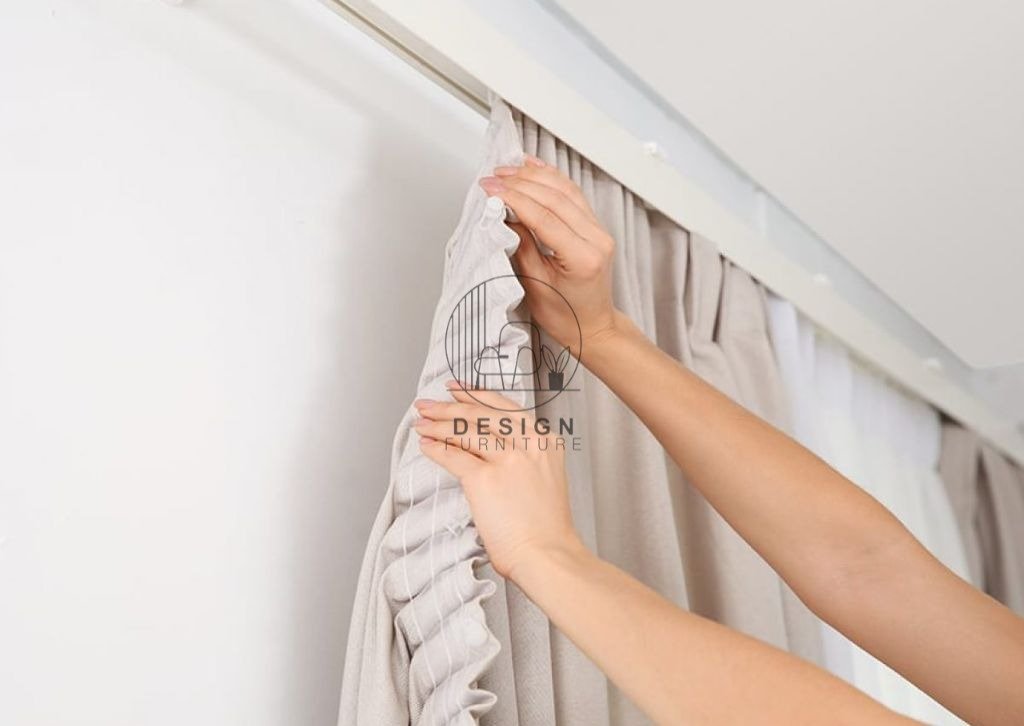 The style of curtains matters a lot when you are going to combine them with shutters. Experts recommend panel curtains for use with shutters because they can give you complete access to your shutters, thus making them an attractive part of your room.
Another advantage of hanging panel curtains is that if you want to change your room in the future, you can easily install them at your new location without making major changes because they are not just easy to remove but can also seamlessly adjust to any interior.
When you install panel curtains over your shutters, they create a clear boundary for your shutters and make them prominent. Sometimes, white plantation shutters with white walls don't look prominent, so these curtains have a major role in making your shutters noticeable.
2. Select The Curtain Rods Wisely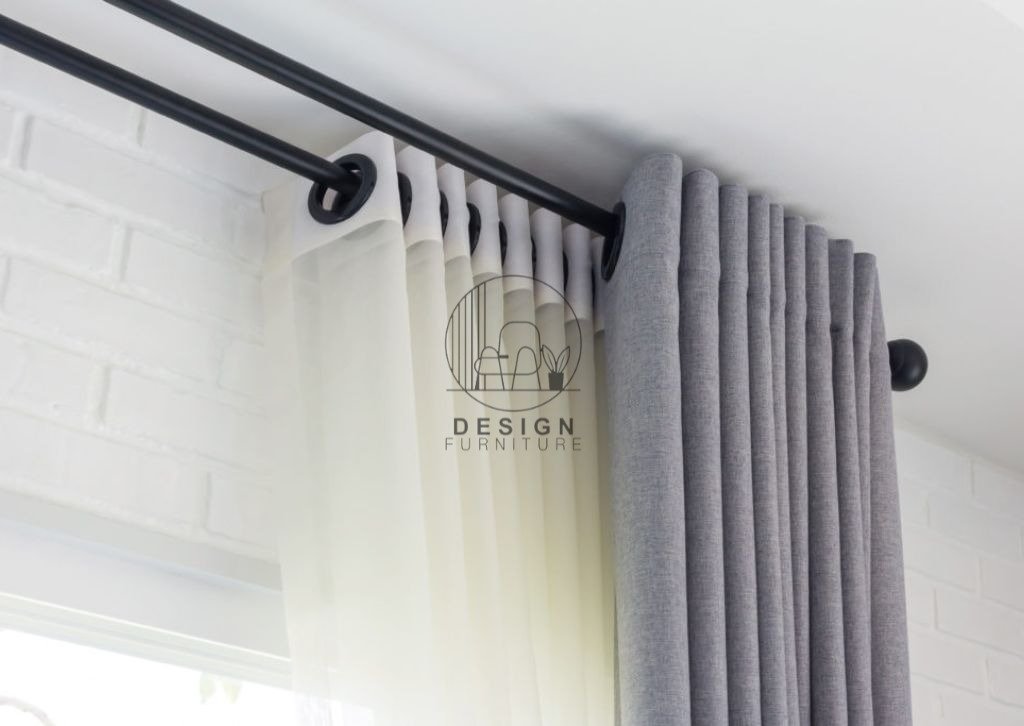 When you are pairing plantation shutters with curtains, you should always select the curtain rods and their height wisely. The curtain rods should provide a perfect fit for the curtains, so as to ensure a smooth movement. Besides, you can also make use of metal rods with curtain rings for even better outcomes.
According to the experts, the height of the curtain rods should be 6 inches above the window. So you have to install the curtain rod exactly 6 inches above and 6 inches to the side of the plantation shutters. This gives a very uniform and presentable look to your place. It also helps you make your window treatments look more prominent and appealing.
3. To Give a Formal Look, Add Tiebacks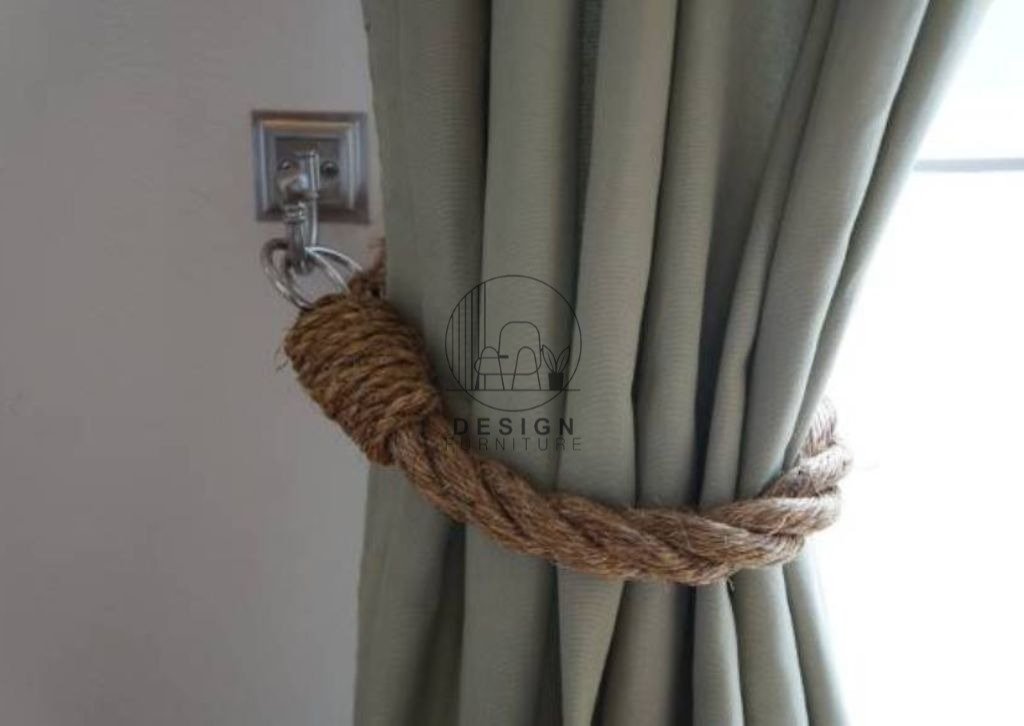 Tiebacks for the curtains can also add beauty to your place. If you want a uniform look for your room, then tiebacks are the best solution because they can help keep your curtains in their place. Tiebacks can also protect your curtains from absorbing dirt and stains because they are always in their place and therefore have less interaction with other things in your room.
Tiebacks also reduce the movement of your curtains because of wind. They make your plantation shutters more prominent behind your curtains and make your place even more adorable to look at.
Now you know all about how to pair plantation shutters with curtains. So, you can easily choose the best shutters and curtains for your place. To avoid any decorating problems, I have also mentioned some useful tips for pairing shutters and curtains for the finest interior and exterior ornamentation. Best of luck with your shutters and curtains
FAQs | Frequently Asked Questions

You can use the combination of plantation shutters and curtains in any of your living rooms, bedrooms, guest rooms, or dining room windows. You can also install these window treatments in your library or kitchen. Select shutters and curtains according to the interior and comfortably use them.
Plantation shutters can give you a lot of benefits. Some of the most prominent advantages of plantation shutters are:
These shutters are perfect for your children's room because they don't have any cords that your children can play with and make useless.
They are safe for homes with pets because they are highly durable and completely fixed in the windows where your cats and dogs can't reach them.
They are the most uniform because when the wind blows, they never leave their place and don't fly.
Plantation shutters are waterproof, so they don't get damaged when interacting with water, which makes them ideal for kitchens and bathrooms.
Bay windows are combinations of two or more windows. They are usually hexagonal or octagonal. You can easily use the pairing of plantation shutters and curtains on such windows to give your place more privacy and also enhance its looks.