7 Different Types of Carpet For Your Home

There are different flooring types available that can make your home look stunning, luxurious, and modern. Whenever you are going to select a flooring type for your home that is comfortable, affordable and practical, the foremost idea that comes to your mind is carpet flooring types.
Many people prefer to choose carpeting options to cover their floors because they come in such a vast variety of colors, designs, patterns, and styles that you can get exactly what you want. The second reason is that it is not a permanent solution for your floor and you can change it easily whenever you want.
There are various carpet types available that are designed with different types of materials like nylon, wool, linen, jute, Tencel, etc. Choosing the best type of carpet is super important because some materials are prone to absorbing toxic particles and can therefore cause allergies and health issues for you.
Many people have the question: what type of carpet do I buy? To guide you the best way, we've got you today's article, in which we will discuss 7 different types of carpets for your home.
Top 7 Types Of Carpets That Are Best For Your Home

Whenever you are going to choose the style of carpet for your home, you must know a few things about them. Always choose the types that are not hazardous to your health and that are eco-friendly and biodegradable. Let's look at the top 7 different types of carpets for your home one by one: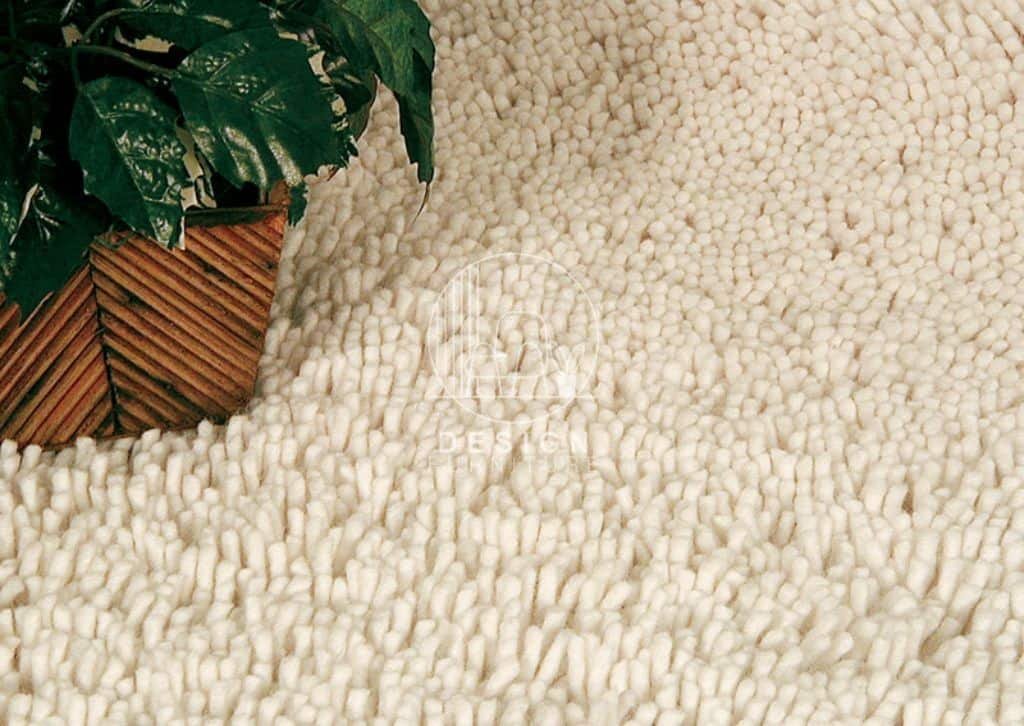 Wool is a soft, delightful, and natural fibre that gives a luxurious touch to the interior. You can get these fancy carpets in both synthetic and natural materials. When you blend a natural fibre into the synthetic one, it will become more resistant to stains and also increase the durability of the product.
These multi-level loops of natural fabric sisal carpets are eco-friendly and a very popular type of floor carpet that has been chosen by many homeowners. You can get them at different prices depending on the material and quality that the manufacturers are offering.
The lifespan of wool is 25 to 50 years, but you can also increase its durability by taking proper care of them and keeping them clean every time. This is the best option for people who are suffering from several allergies because no chemical or toxic material is used during its manufacturing process.
However, it's best that you don't consider their usage as outdoor carpeting or as the floor covering within moisture-prone spaces such as kitchens, bathrooms, etc. That's because excessive moisture, humidity or atmospheric impact can cause damage to the carpet fibre, making it go bad very soon.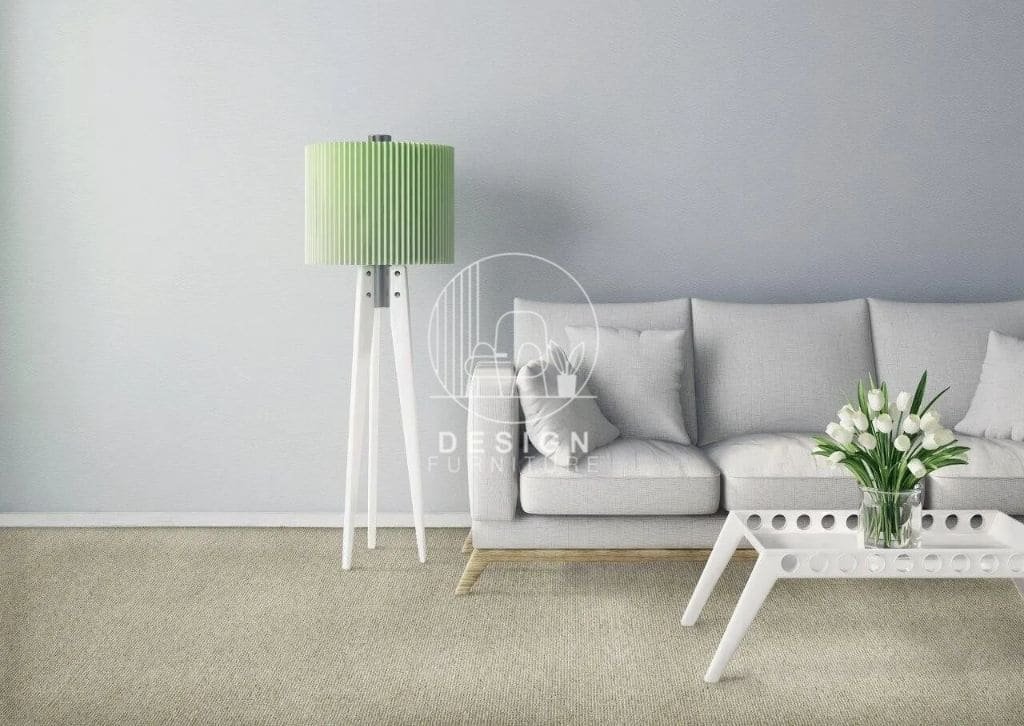 Nylon carpets are the most traditional floor covering type that has been used since 19oos. It is the most common type of carpet flooring and the most versatile, too. Apart from this, it is a highly useful carpet fibre that offers practical and easy-to-maintain usage. Also, it has a very soft touch that you can feel when you walk on it barefooted.
They are also resistant to wear and tear, which means they don't get damaged easily. Plus, it does not get permanent stains on its surface and the occasional ones can be easily cleaned.
They come in a wide range of designs, colors, sizes, and textures that you can easily match with your interior and enhance the beauty of your room's décor. The lifespan of nylon carpets is 10 years, but if you take care of them and properly maintain them, they can easily last up to 15 to 20 years.
Besides, you can easily afford to buy these carpets, and they are cheaper than wool. It is the best option for placing in high-traffic areas as it is stain and wear-and-tear resistant. It is also an excellent material for people that have pets in their homes.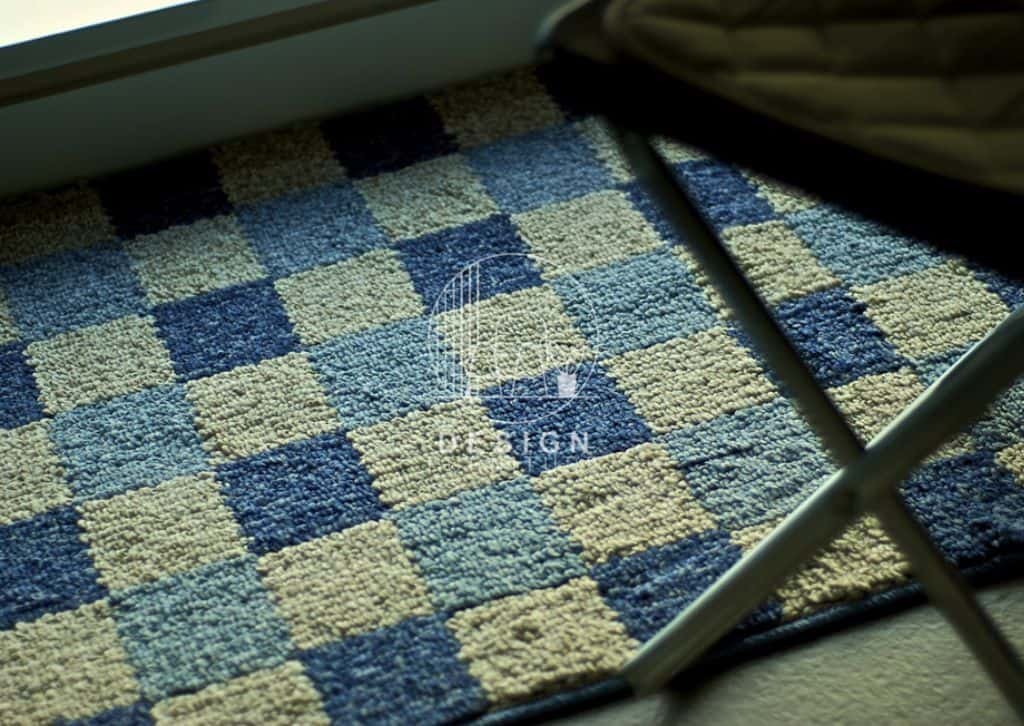 Polyester is a man-made fiber that is hypoallergenic and comes in vibrant colors that are fade-resistant. Polyester is also made from recycled plastic bottles. They are eco-friendly and one of the best choices of flooring.
Although polyester is not as durable as nylon, it costs less than nylon. There are multiple trendy and high-end polyester carpet choices available for your home that add charm to the interior décor of your home.
They are highly resistant to wear and tear. You can place them in guests' rooms to make an inviting statement for everyone visiting your home. Always try to choose the right style, design, and color that blends with your interior.
You can easily afford to get them, but you have to take extra care of them because they can absorb stains and oil. Therefore, it's crucial to take proper care of them and perform regular cleaning to keep their appearance fresh and make them more durable.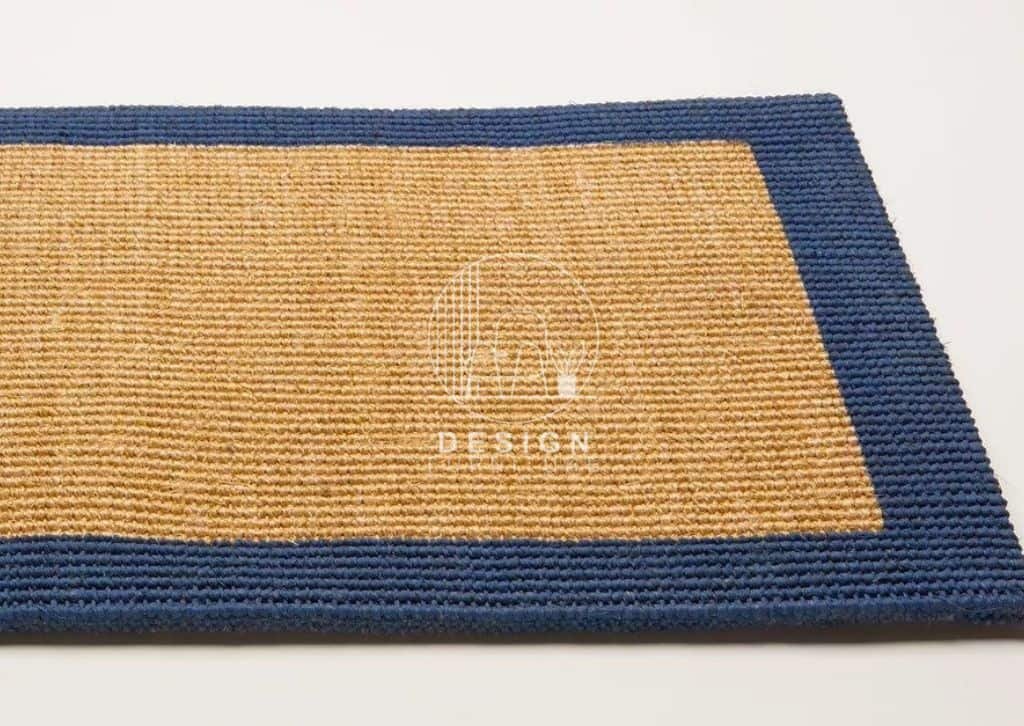 They are also known as polypropylene carpets and are made from synthetic materials that are less expensive to manufacture as compared to nylon. These carpets are also really comfortable to walk on, like the nylon ones.
It can be easily afforded and is also stain and dent-resistant and gives a resemblance to wool carpets. These are best for installing in outdoor areas and basements because they are highly mold and mildew-resistant.
As it has similarities with natural wool material, it is used as a synthetic wool substitute. It is stain-resistant and wear-and-tear resistant. However, you need to perform proper cleaning to keep it safe from getting oil stains and dirt on its surface.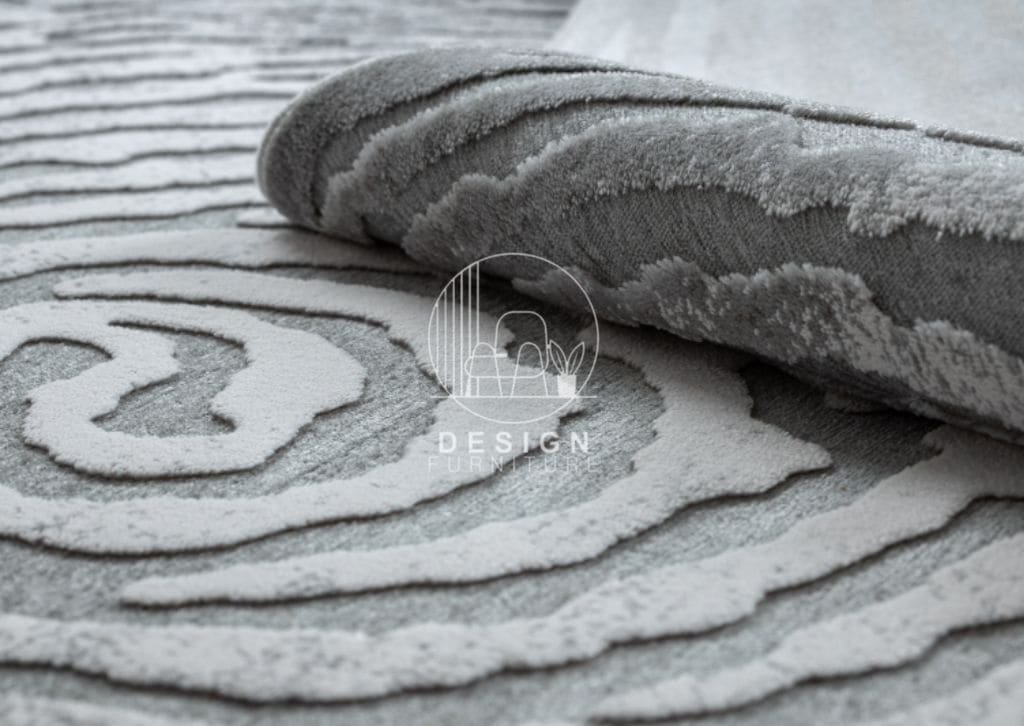 Acrylic carpets are difficult to get as compared to olefin and nylon. They are also known as "synthetic wool" because they look like natural wool but come at very cheap prices. This carpeting is an affordable alternative to wool carpets. They are best to use in dining rooms and as offices carpets, particularly within personalized setups.
These carpets can be the best choice for you because these carpets are resistant to color fading, moisture, staining, and mildew. But they can't be used in high-traffic areas because they can get damaged easily because of the high volume of traffic.
6. Plush & Velvet Carpets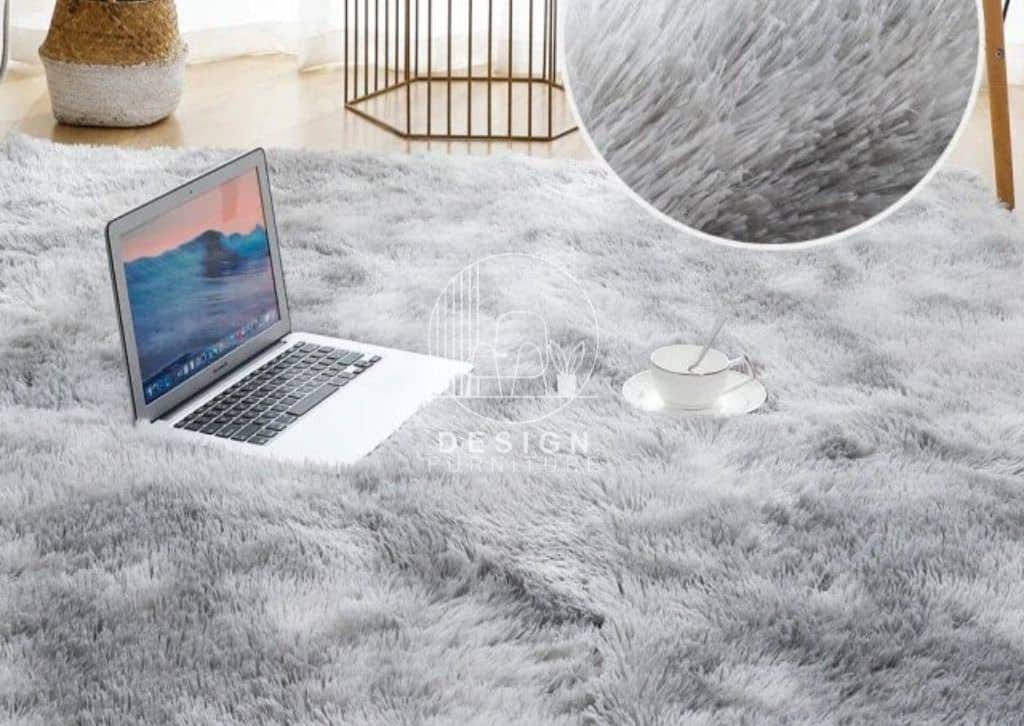 Plush and velvet are also one of the best choices among the top 7 different types of carpets for your home. Plush types of carpet are best for giving an amazing texture and appearance to the place where you install them. It also feels super comfortable when you walk on it.
It gives an elegant look to your home and takes your interior décor to the next level of modernity. It is also manufactured so carefully and makes the plush piles perfectly flat, which is one of the best things about this carpeting.
You can choose from a wide range of colours, textures, and patterns that blend perfectly with your interior décor. They are versatile and can be easily mixed with any type of interior design. They are also highly durable and can be placed in high foot traffic areas. You just make them safe from moisture and maintain them properly by keeping them neat and clean every time to increase their lifespan.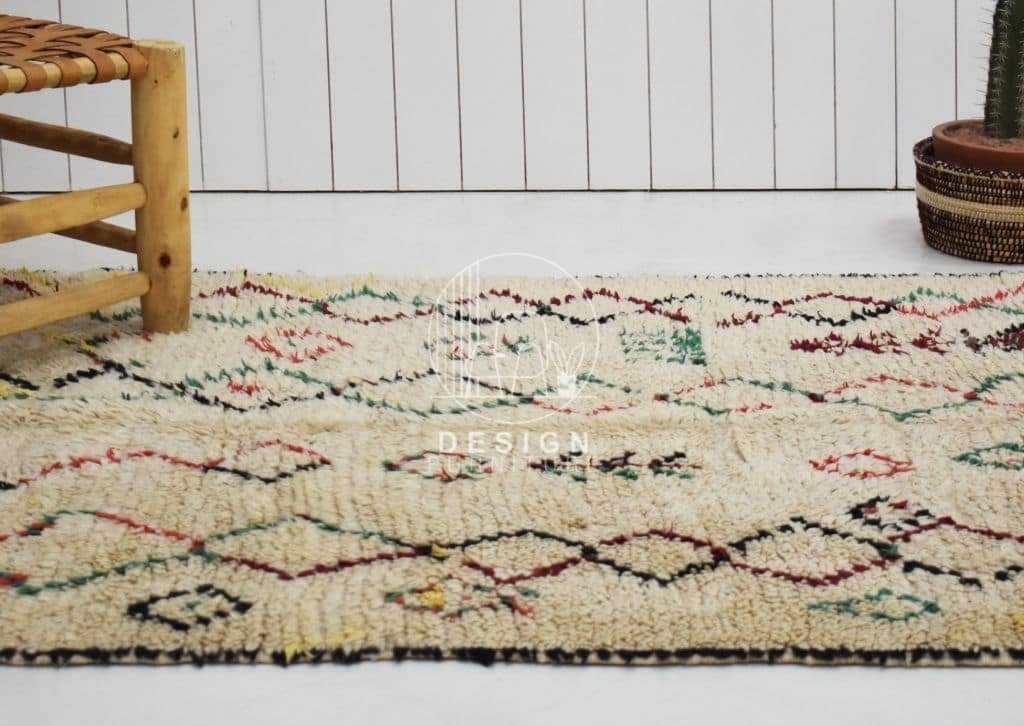 These are the most traditional types of carpet flooring that were very popular in the '90s and are now again one of the trending modern carpets. They are perfectly made in a thick loop style, which makes them extra soft to walk on.
They require low maintenance, are highly durable, and can prove to be the best option as a perfect floor covering. You can place them in high-traffic areas without any fear of damage.
It is also best to place it in the most slippery areas to save yourself from getting slipped on and having injuries. They are also easy to clean and affordable as compared to other options.
Conclusion
So these were the top 7 different types of carpets for your home that you can place and make your interior appear way more beautiful than before. We have discussed every perspective of carpet types that will help you make the right decision while choosing the most suitable carpeting for your place.
Frequently Asked Questions (FAQs)
The major difference between carpets and rugs is the size. They are manufactured for installing in a wall-to-wall manner to cover the entire floor of the place and fix them to the floor.
Rugs are smaller and are not fixed to the floor. They are mostly used for placing at the sides of the bed to get a soft touch whenever you get out of bed. They are also placed under the furniture to enhance the beauty of your interior decor.
The "carpet installers" lay down and fix the carpets on your floor. They are professionals that have experience in giving the best design and perfectly installing the carpets on your floor.
You can remove the dents of furniture from the Berber carpets by following these instructions:
First, take the piece of ice.
Then rub it softly on the dents to make that area get slightly damped.
Now take a fork and use its side for scraping the carpet.
Then use the prongs of the fork to lift the particles of dents from the carpet surface.
Repeat this procedure if it is not done in the first cycle.