What is Shaker-Style Furniture?
Furniture is an important luxury for your residential, commercial, and office areas. We opt for furniture designs according to our space. For a living space or residential area, we go for a decent and elegant one. For farmhouses and entertainment areas like pools, we can opt for aesthetic, vibrant, and bright options of furniture.
And, for a working place and office areas, Design Furniture will go with the choice of a formal and sophisticated decorum of furniture. Among all the choices of different furniture types, Shaker-style furniture is one of the best and perfect options for your space. Shaker furniture is designed on the pillars of religious beliefs.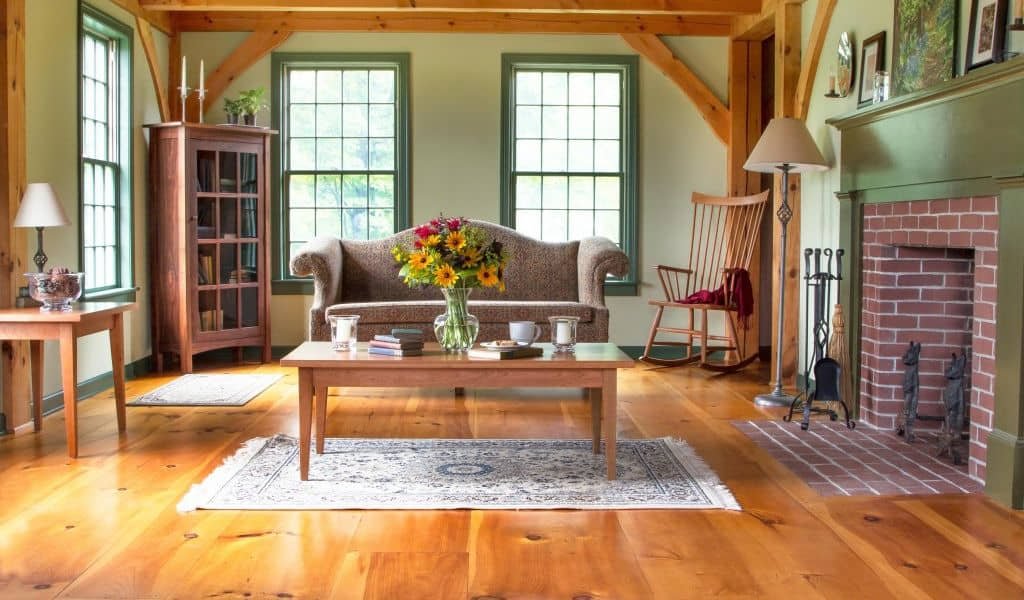 Historical Background of Shakers Furniture:
Shaker furniture is the dominant and major part of the American history of furniture. The historical background of Shakers dates back to the"United Society of Believers in Christ Second Appearing (Shakers)." Shakers was a religious movement established in America in the last Quarter of the 18th century (the 1780s).
Shaker's life was based on Christian customs and virtues, hard work, honesty, and the practice of simple and small rituals of life. They were very creative and responsible for their inventions and rights, like brooms, circular saws, and clothespins. They were famous for their high quality, which allowed them to sell their things for their unfamiliar lifestyle.
In fact, shakers' design and textures inspire modernism toward the form of the following function and the natural world. The Shakers movement has yet to end up as a sturdy power of religious norms, but their furniture styles are never outdated and still inspire modern designers effectively.
Essential Attributes of Shaker-Style Furniture:
Shakers indulge their best work in their craftsmanship. They believe that extra and up-to-the-line ornamentation is a sign of pride. So, their furniture makers used to concentrate on the overall proportions and formation of their pieces.
Today's workers work according to the working norms of shakers, too, for shaker-style furniture. Shakers were known for their feasibility and ingenuity. Although the pieces look simple, they are made with higher standards and extraordinary hard work, attention, and care.
Shakers used mortising machines, circular saws, and steam-powered lathes that saved the labor to a greater scale and gave their furniture a unique style that was still in demand beyond the limits and changing in time eras.
They made knobs used to open drawers and cabinets, beds, chests of drawers, chairs, and tables. Their customary style, because of their all-time modern ability, is still in high demand in markets.
Shakers specifically began with the furniture makers with the available choice of materials that are conveniently and readily available instead of high-cost exports. They used woods that were found nearby readily, like walnut, pine, cherry, hickory, maple, and oak.
Popular Products in Shaker-Style Furniture Style
Almost all the products of shaker style furniture are fashionable and popular in the market, but some specific products are most requested and famous:
One of the most recognizable and iconic masterpieces of Shakers furniture is its ladder-back style chair. It has existed since the Middle Ages, but the Shakers turned it into a form of beautiful art with their creative and innovative designs. Ladderback chairs have backrests that are horizontally run between the chairs and are made up of wooden slats.
These slags are used to hang the chair on the boards. Hanging the chair has two motives:
It will be readily available in the nearby sitting place without covering extra floor space.
Hanging makes the chair up and off the floor and makes an easy clean of floor space.
Shakers also made these chairs lightweight; therefore, they can be hung anywhere easily. They made them lighter by turning the chair legs and tapering. These chairs also had a ball and socket arrangement for two back legs, which allowed them to tilt comfortably and easily without slipping, and they were named "Shakers tilting chairs."
Another qualified product with incredible features among shaker furniture is graduated drawers. Shares built chests with larger drawers that were located at the lower side of the piece and successive drawers smaller towards the top side.
Larger drawers were suitable for clothes and blankets, while smaller drawers were best fit for the placement of undergarments and socks. Also, placing heavier and larger items on the base of the cabinet makes it less likely to overturn and more stable.
Shaker-style furniture is still widely considered a timeless design and equally demanded by people as it was in older times because of its perfect holistic designs, formal nature, and inexpensive range. Their traditional working strategies of woodworking promise its sturdy and durable nature. Shaker-style furniture is the best option for your home decor in a modern and traditional manner as well.