What Does Purple Carpet Mean?
Flooring essentials like carpets and rugs have been used for a long time in residential as well as commercial scenarios. Carpets, especially, can make the events and interiors become the center of attraction. No matter whether it's a celebration, event, ceremony, welcoming occasion, or any other type of gathering or occurrence, carpets are always the most widely used option.
Carpets create a cozy, relaxing, and soothing ambiance both in residential and commercial spaces. The color of the carpet has different representations. For example, the red color of the carpet symbolizes energy, attraction, and cheerfulness. Similarly, the purple color of the carpet adds to the mental console, a peaceful environment, and luxury.
For this matter, red carpets have always been used and picturized as a symbolic flooring essential and have been in practice for a very long time. But, we're living in a modern world where trends are shifting more readily in each and every aspect of life.
That's why you'll find purple carpets being used and popularized all across the globe in place of red carpets. This blog post by Design Furniture will highlight the reasons behind this shift in carpet color besides explaining to you the source of this new carpet color.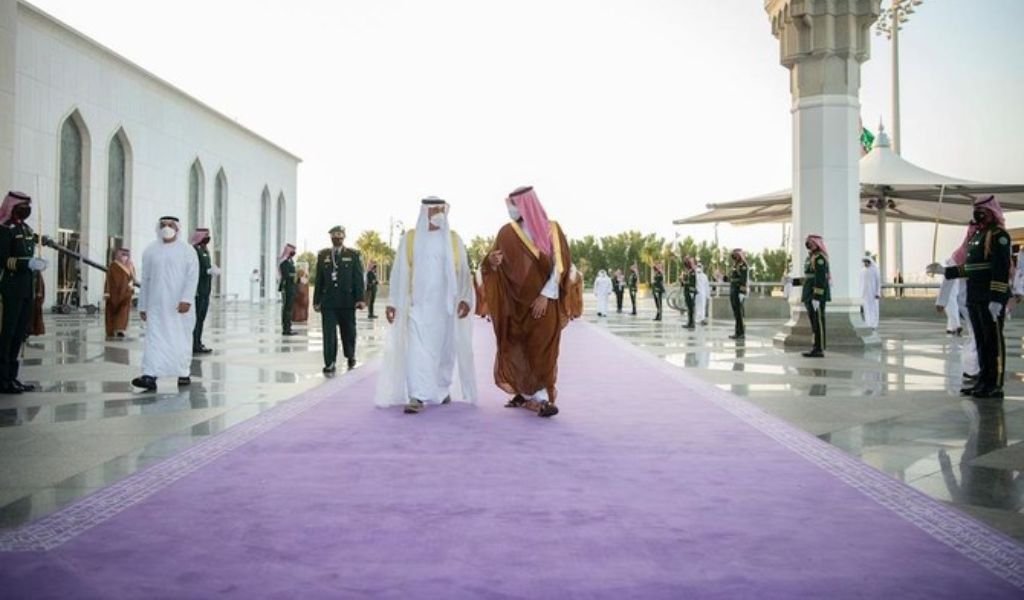 A Comprehensive Take On The Concept & Significance Of Purple Carpet
For years, the red carpet has been a symbol of fascination, attraction, attention, and royalty. That's why it has been popular since the very beginning of event carpeting i.e. used in the Hollywood events like the Oscars for welcoming stars, VIP guests, and celebrities. So, when did the shift happen in the carpet color from red to lavender?
The History Of Event Carpeting
Back in 1821 was the first time that the red carpet was laid for welcoming President James Morro in South Carolina. In 1922, red carpets were introduced in Hollywood events and royal functions.
From then on, red carpets are recognized as event carpets and therefore, are very popular for award ceremonies and high-class functions. Thus, they got highlighted as the staple of event flooring.
However, it was in 2021 when at the Oscars award ceremony there was a pink carpet rolled out for welcoming guests, celebrities, and other royalties. And, this was the time when the rule of thumb for using red carpets on events was rolled out of the equation.
Seeing this, Saudi Arabia announced that they'll replace red carpets with traditionally imprinted purple carpets for welcoming VVIP guests and Presidents of States. Hence, that's how purple carpets were introduced as competitors to the unmatched red carpets.
What Is The Meaning Of Purple Carpet?
The shift in color of the carpet from red to purple lies in the propriety brilliance of purple color. The purple color marks the unification of the body and mind algorithm and creates an ambiance of relaxing yet luxurious grandeur. That's why Saudi Arabia announced the shift in carpet color for large-scale and high-class royal receptions and similar ceremonies.
However, that doesn't mean they'll use only plain and solid purple-colored carpets for inviting guests and royalties. Yes, they've taken one step forward in the leap to futuristic design innovations. They've announced carpets imprinted with the Sadu Weave design to be used for this purpose.
This way, they'll integrate the calming, smooth, and royal carpet texture with equally luxurious and splendid design patterns to give the visitors a feeling of a warm, friendly, welcoming reception. But can't that Sadu Weave design be imprinted on red-colored carpets? This question is answered below.
Why Did Saudi Arabia Choose Purple Carpets?
There are plenty of reasons for selecting the purple carpet color to welcome guests and VVIPs. Below, we've described all the reasons briefly yet in a comprehensive manner.
When it comes to connecting the dots for nationwide decorative outcomes, this ceremonial carpeting color shift by Saudi Arabia's Ministry Of Culture can be presented as the best example. Actually, they recently planted lavender flowers that bloom all across the Asir region in the spring season.
These iliac-colored flowers offer a breathtaking sight that can cast an enchanting spell on the viewers. To complement this change, the Ministry Of Culture in Saudi Arabia announced the shift in ceremonial carpeting color from all-time used red to splendid violaceous.
The second factor that contributes majorly to this change in reception carpeting color is the Sadu Weave design that will be imprinted in white color along the carpet borders. This purple and white color combination won't only make the carpet stand out in appearance but also will highlight the design pattern more vividly.
Engraved on UNESCO's list of intangible design patterns, the Sadu Weave is a custom Bedouin design that's been long in practice in Saudi Arabia. So, it's another smart play by Saudi Arabia's Ministry Of Culture to highlight and represent their cultural heritage all across the globe.
Thus, they'll not only embrace and promote the symbol of their national identity but also have evolved a welcoming change for receiving royalties from all around the world.
Obviously, every country wants to be highlighted and be a part of the daily news on different Social Media and TV news platforms. That's why Saudi Arabia shifted the ceremonial carpeting color to lavender. They're the first and only country till now in the whole world to make use of purple-colored carpets for royal receptions.
This not only symbolizes luxury but also makes them a part of the one-and-only series of large-scale decorative changes.
The next thing is the significance or brilliance of the purple color itself. What can be a more inviting and luxurious yet at the same time a calming and mind-soothing carpeting option? Obviously, purple color ceremonial carpets are the best of all choices in this concern that the world didn't even think of till now!
Also, this shift in color from red to purple takes Saudi Arabia one step toward its 2030 vision of futuristic Saudi Arabia. Purple-colored carpets used for high-class and royal receptions in Saudi Arabia to create an embracing, majestic, and tranquil ambiance.
Purple carpet is a symbol of greeting with excellence, glory, and reassurance. These carpets have been used in Saudi Arabia for welcoming upper-class guests, Presidents, and royalties from all across the globe. From the history of event carpeting to the introduction of purple carpets and reasons, we've covered and explained each and every aspect in this blog post to help you have a complete understanding of purple carpets in discussions all over the world.