What Color Walls Go With Brown Furniture?
The brown-colored furniture has the versatility to adjust with a variety of colors on your walls. Brown-colored furniture is mostly selected by most people due to its sophisticated look. The brown color is renowned due to its enduring popularity when contrasted with the color of your walls. For aesthetic looks of the walls, certain color schemes work well due to their intense capacity to decorate your space with brown furniture, which you should go with for your perfect living room space. Follow these guidelines by Design Furniture.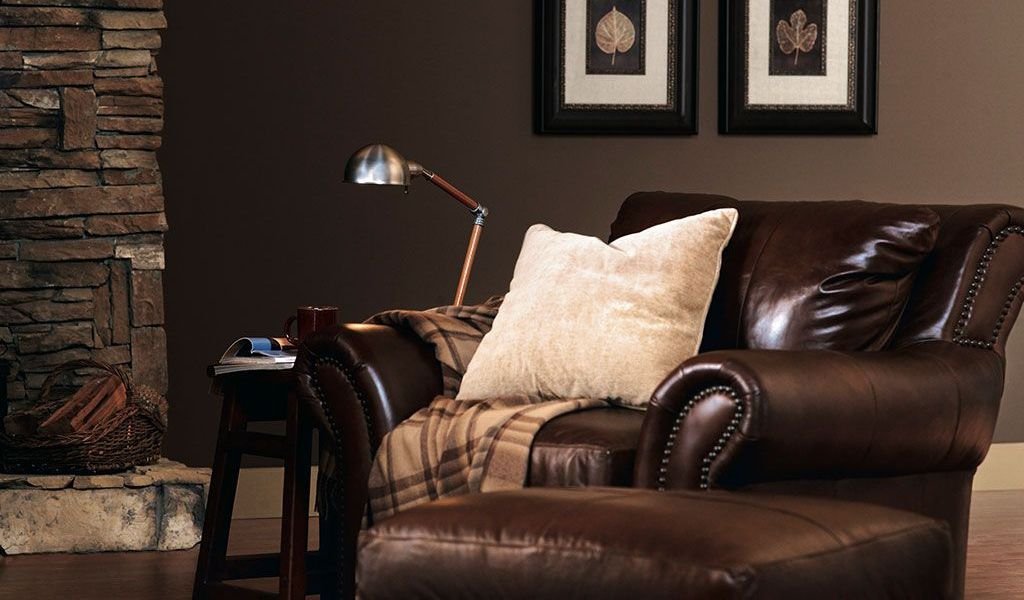 Classic Neutrals (Beige, Cream, and Gray)
Classic neutrals such as beige, cream, and gray color are most popular among individuals. The homeowners especially color their walls with any of these colors to paint their walls to complement their brown color furniture.
Beige Colored Walls: Beige color gives a sophisticated and cozy environment when used with your brown-colored furniture. It can enhance the light within your room which aids in an excellent look to your brown colored furniture.
Cream Colored Walls: Cream color is also a good choice for the walls to create a sophisticated color scheme when contrasted with your brown furniture. It creates a soft and decent atmosphere within your space.
Grey Colored Walls: Grey is a neutral color that gives your space a modern and elegant look when paired with your brown-colored furniture. Lighter gray shades can help in creating a soft, subtle, and appealing atmosphere, while darker shades can aid in creating a more creative and dramatic feel.
Earthy Elegance (Terracotta, Olive Green and Warm Gold)
Try to paint your walls with earthy colors such as terracotta, olive green, and warm gold. These colors are the best options if you are looking to create an outer-like environment. The earthy elegance completely changes the look of your desired space.
Terracotta: The literal meaning of terracotta is baked-earth, which is composed of a mix of orange and brown tones. Terracotta has a strong sense of optimism as orange. When terracotta is contrasted with your brown-colored furniture, it gives a sun-kissed and pleasing glow.
Olive Green: Olive green is always a good option to color the walls of any of your spaces. It gives a natural look and an appealing environment. Olive green color when combined with brown furniture gives some kind of dramatic look and enhances a moody feeling in your room.
Warm Gold: Whether you're starting from scratch with a gold living room design or making minor changes, the flexibility of gold allows you to mix and match with ease. Brown-colored furniture is always the best choice to create an ideal gold look with a taste of elegance.
Bold Colors (Teal, Blue, and Brown)
If you are looking to step into a world of serene elegance with brown living room furniture then it might be the best option you are searching for. To make a perfect combination for your brown-colored furniture, teal or blue color wall paint can also be a good option you go with.
Teal: Sophisticated Teal is the perfect tone to experiment with a bold color such as your brown furniture and discover how to use it to create a stylish and inviting space. There is a perfect sense of balance as teal is a mixture of green and blue. These two colors are associated with nature and balance and become a focal point to create a sense of visual interest and depth.
Blue: Brown and blue tones work well together in contrast. Also, the bright and vibrant shades of blue will balance out the smart background of brown furniture. The shades of blue that work best with brown are navy blue, turquoise, and pale blue. These might be the best options for you.
Brown: Brown color shades work with your existing brown furniture instead of against it by painting the walls a similar color. Then, highlight the contrast between light and dark by painting the ceilings and trim bright white. The result is a stately room with rich tones.
Pastel Serenity (Pale Pink and Lavender)
Pastel colors are pale colors that are created by adding white to pure, vibrant tones, resulting in gentle, soothing shades resembling chalk pastels' appearance. If these colors are matched with the dark brown furniture it gives the aesthetic and smooth appearance to your surroundings.
Pale Pink: Pink is surprisingly versatile and looks so nicely with a variety of other colors. From intense color tones like mustard yellow to neutral tones like gray and brown, adding a dash of pink is the perfect way to add an aesthetic, rosy feel to your home. The capacity of this to make a perfect match with brown-colored furniture is surprisingly good.
Lavender: Lavender is known for its refreshing, relaxing qualities. We often relate it with the scent of plants, but the same is true of the color. Grey is another calming, restful color. So the combination of the two shades makes a wonderfully serene outlook in a bedroom space.
To conclude, brown furniture has an appearance of contemporary furniture trends, so many of the people will be on the search for the perfect, complementary wall color. Lighter and brighter neutrals, such as cream or beige, can prevent the space from feeling too dark, as well as create a note of elegant contrast. However, when dark furniture is paired with darker, moodier shades such as gray or olive green, this can foster a more luxurious and classic look. that are ideal for more traditional interior spaces.