Actual Life Renovations: Tips for Creating the Home You Want
Your home is a series of evolutions and memorable moments for you. Home renovations are significant undertakings, whether scaling renovation for your entire home or a minor update for a part of the home. Most of the homeowners dive into a clueless home renovation. Without planning, renovation is a disappointment. There can be unforeseen expenses and issues.
It is a massive responsibility with different pieces of consideration. Because you want to renovate your home with a more comfortable and attractive look. Planning a project like a business plan for your home's exterior and interior renovation is wiser for a perfect appeal.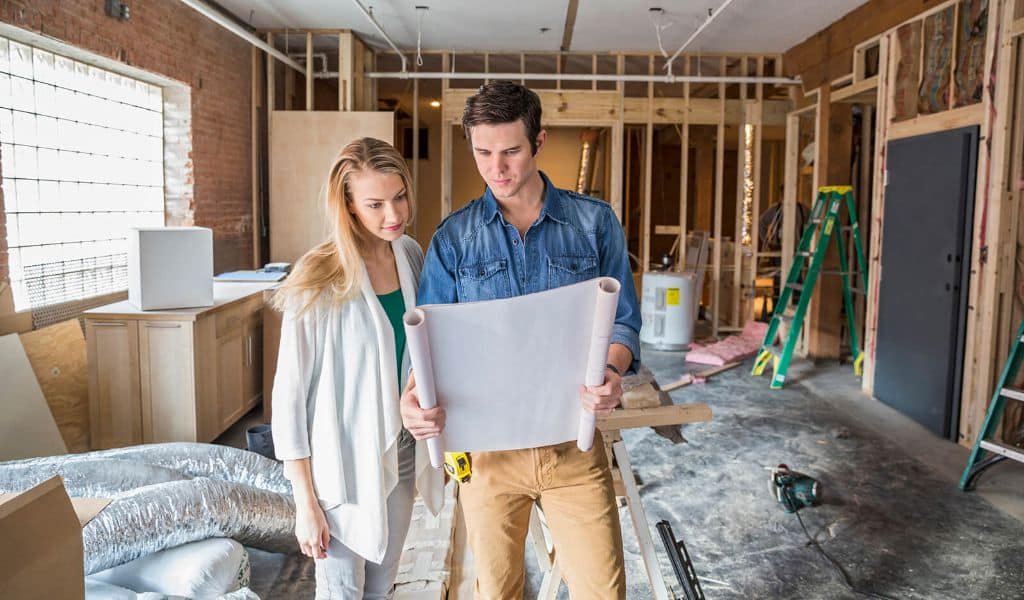 Important Tips for Renovating Your Dream Home
First of all, you need to pay attention to your home's interior decor, as it adds a luxurious and classy look to your place. Be careful in selecting all interiors, as they should perfectly match your color themes and designs for an elegant home view. The following are the essential aspects by Design Furniture, that you should consider while renovating a home that you want according to your choices and likings.
Wall paint selection is one of the most critical steps for the perfect and adorable renovation of your dream home. You should select suitable wall paints for your bathrooms, living rooms, kitchen, children's room, pet areas and bedrooms. You can opt for dark and bold colors for a dim theme and go with vibrant colors for a brighter and lighter theme for your home.
You can select the furniture, whether a playroom or a bedroom, according to your area. Furniture adds beauty and warmth to your home. You can go with traditional, modern, aesthetic and formal furniture options like couches, side tables, beds, and main tables.
Blinds, wall coverings, and curtains Dubai are the topmost factors as they are essential in maintaining your privacy and allowing natural light in your home according to your comfort. You should select the curtains that blend perfectly with the theme of your wall paints and furniture.
You can go with many curtain options like velvet, eyelet, cotton and silk curtains with different patterns and textures of suitable colors.
Carpets Dubai are a good choice in interiors for creating a home of your desire. You can go with carpets, mats and rugs of different colors, patterns, textures and kinds. Sisal and jute carpets would be the perfect options for your living rooms. Always be careful with color and design selection, as they are essential in enhancing the decor. Mismatched colors give a weird look to your home.
Light bulbs, lamps and chandeliers are fine options for adjusting light in your home except for natural light. The chandelier will look more adorable in your living room. Bedrooms should be enhanced with side lamps for a cozy and warm appearance. The kitchen and bathrooms will be best suited with LED bulbs and lights.
Exterior decors are equally crucial for your home renovation or Villa Renovation as interior decors. Add some ornamental plants or accent pieces to make your home appearance welcoming and pleasant. Some easy ways to enhance your exterior are;
Give a makeover to the mailbox
Add a small side garden
Place colorful pieces on the entrance
Add shutters and window boxes
Some Additional Tips For Creating the Home You Want
Most people create more space in their homes through shelves and cabinets. You can add extra space in different areas of the home. Optimizing your designs is an excellent option to make more usable space from your existing furniture:
People usually leave the space beneath the bed and wardrobes untouched, leaving valuable storage areas to waste. Instead of leaving this space empty, you should add baseboard drawers to keep additional miniatures around the house and make it look neat; it is constructive in a mobile home setting, as you must maximize the smaller space you're dealing with.
If you have a deck, put a bar rail on it and create a nice bench for outdoor eating. Also, instead of adding a typical built-in cabinet, home renovation can build pull-out cabinets, which create extra countertops and storage space and make your home look unique.
The upstairs area would be a perfect place for your store room where you can place all the least used things in your daily life. You can put empty cartons, water pipes, seasonal clothes, leftover paints, and broken furniture. Besides, you can make it a pet home for your cats, rabbits and dogs.
You should customize your home according to your style and space availability. You can make shelves of various modern and aesthetic designs that can be useful, as, in the living area, you can place different books.
In the kitchen, you can set your crockery and groceries on those shelves and cabinets; in the washroom, you can keep your skincare products. These shelves give extra space for putting different things in a mannerable and clean way.
The key to renovating or creating your desired house beautifully yet inexpensively is to devise a goal for you, paint an established picture of what you want, and then renovate each part of your house. All the above-discussed information will help you to execute your renovation plan for creating the home you want.