The 10 Best Blackout Curtains of 2023
Blackout Curtains are certainly the most majestic window treatment and are totally worth replacing one's existing curtains. With their phenomenally mind-blowing and most importantly mind-soothing properties, they do deserve exceptional credit amongst the entire window treating and coverage elements. They do make a lot of difference, as besides eliminating the excessive brightness within a space, they make the environment extremely pleasing, satisfying, and pacifying for the nerves.
We, at Design Furniture, are similarly fond of the blackout or room darkening drapes like the way you do and therefore have come up with a definitive and hugely informative section about them. Known as "The 10 Best Blackout Curtains of 2023", we've got you a perfect compilation of the popular curtain types which will help you pick out the right and most suitable choice.
So let's not delay this "calming" info anymore and jump straight to those aesthetically trendiest and functionally favorable curtain options.
1. Deconovo Short Curtains for Small Windows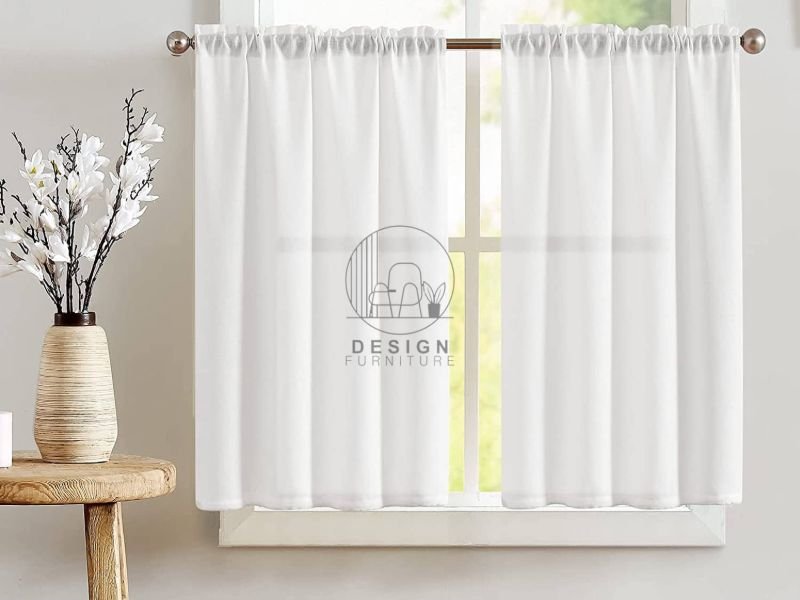 These 45-inch blackout curtains are available within versatile options of color pallets and undertones and are excellent at noise blocking, as well. You can effectively and timelessly create the most attractive and genuinely functional decors with them.
Given below are some aspects of the bright side and downside of these curtains
Pros
Offer a wide variety of colors, styles, and draping options

Are good at noise blocking

Two paneled structure provides effective thermal insulation
Cons
Are prone to getting wrinkled
2. Brockham Solid Room Darkening Grommet Curtain Panels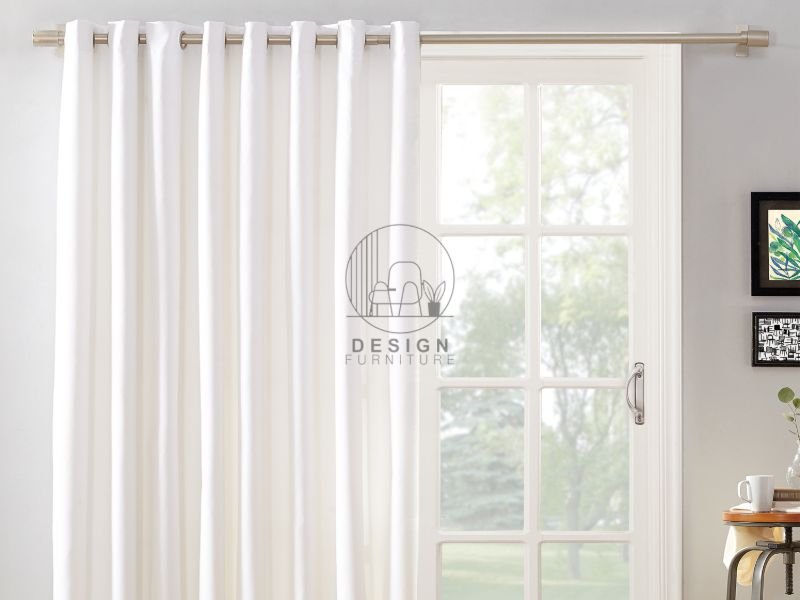 This set-of-2 classy curtain choice can make your bedrooms appear a lot more cozy, dreamy, and satisfying in terms of aesthetics. Their creamy pastels and mild beiges shades go perfect with a vast majority of bedroom decor themes while ensuring the perfect light and noise blocking functionality.
Let's take at those factors what we did and did not find agreeable about these room darkening curtains for bedroom.
Pros
Sublime quality Polyester material offers excellent light filtering and room darkening

The 2-panel design suits all bedroom window profiles

Are easy to clean and sustain
Cons
There is no lining or backing included
3. Mainstay Blackout Energy Efficient Grommet Curtain Panel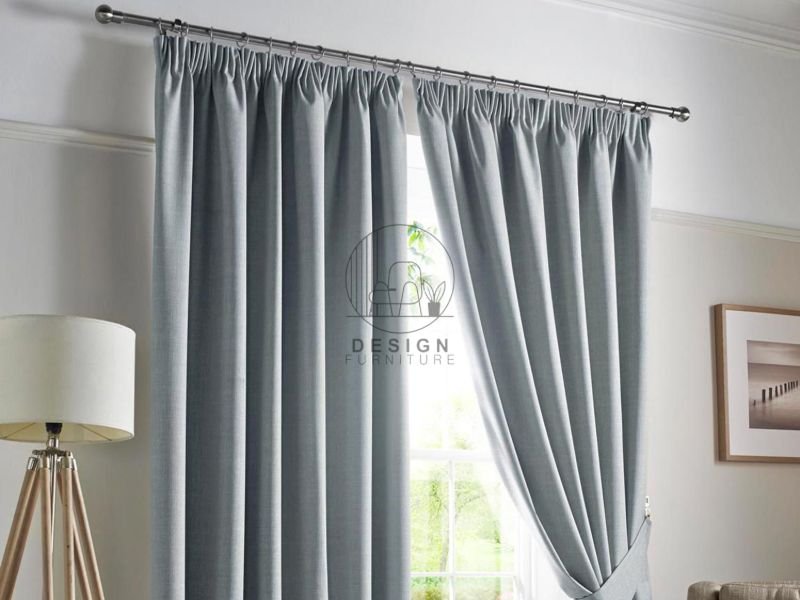 These classy-looking sleek blackout curtains for small windows are a perfect window treatment and a general coverage approach for all residential requirements. Featuring the vastly suitable length and width of 84-inch and 40-inch respectively, with a high-quality polyester fabrication, these curtains work wonders in terms of energy efficiency.
And there are both advantages and disadvantages of these best blackout curtains for heat, as well.
Pros
The Grommet design fits all curtain rods and can be easily draped in different designs

Provide perfect temperature optimization regarding both room cooling and insulation

Are incredibly easy to hang at all altitudes
Cons
No availability of color choices can be a bummer
4. Sun Zero Oslo Theater Grade Blackout Curtains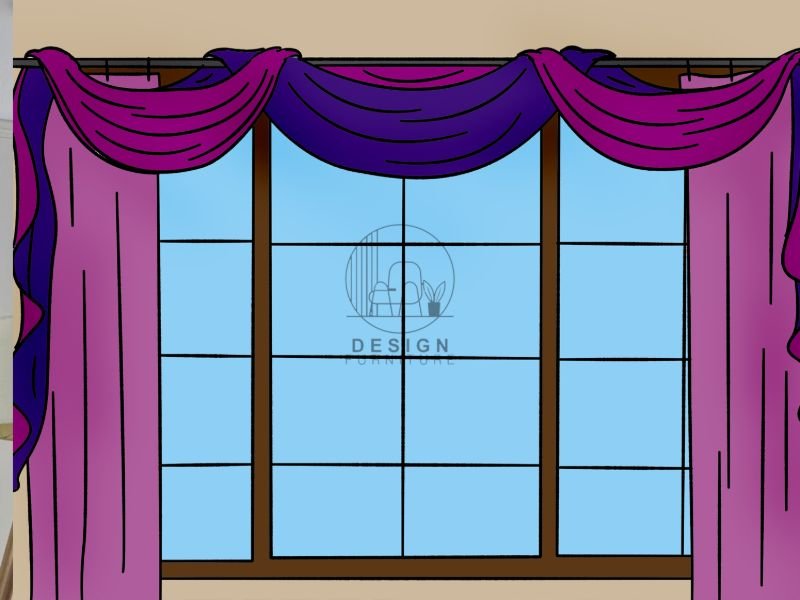 These theatre grade 100% Blackout curtains are excellent at room darkening and come within the form of rod pocket curtain panels. They feature the "extreme blackout technology" and provide room-darkening along with excellent energy efficiency, while also diminishing the energy loss up to 50%.
The high-quality polyester material is machine washable and is an amazing way to induce an everlasting insulation within the interiors. Some quick pros and cons of these curtains are:
Pros
Easy Installation with the built-in top rod pocket

Provide excellent energy efficiency and acoustic protection

Don't require expensive detergents and can be easily machine washed
Cons
The material appears too satin-like
5. PONY DANCE Blackout Curtains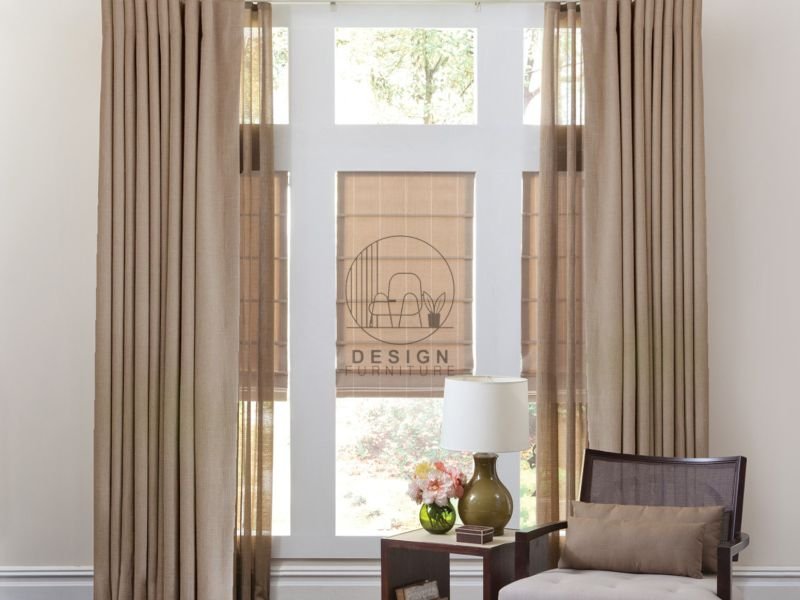 These rod pocket curtain drapes feature polyester and polyester blend fabrication, providing heavy-duty thermal insulation. Each curtain panel measures 52-inch and 72-inch in width and length respectively. The rod pocket top and back tabs provide a perfect fit for the majority of the curtain rods.
These curtains feature a triple-weaved fabrication and are great at noise reduction as well as temperature optimization. As for the rest of the positives and negatives, these include:
Pros
Can be styled in versatile ways i.e. rod pocket, with clip-rings and back loops

The 100% Polyester curtain fabrication is available within multiple color choices

Keeps UV damage at bay
Cons
Can cause issues within straight hanging
6. Little Prints Blue Triangle Blackout Curtains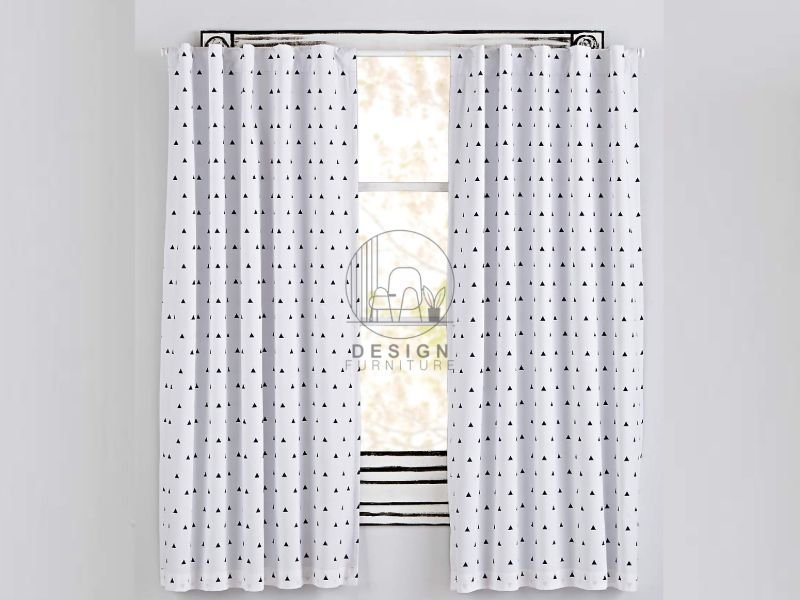 These elegantly printed room darkening curtains for bedrooms work wonders in terms of kids' room curtains and nursery drapes, because of the cute-looking printed triangles atop neutral backgrounds. They feature a 100% organic soft cotton fabrication along with polyester lining and go well with most of the children's room bedding styles and décor themes.
If you or your young ones aren't a fan of black or dark-colored drapes then these curtains are just the perfect white curtains that block light and maintain peaceful environment.
Pros
These are OEKO-TEX® Certified curtains and provide safety from up to 350 different hazardous materials

Machine washable and easy to maintain

Can be hung using both hidden back tabs or rod pockets
Cons
The overall profile is likely to appear uneven
7. Forest Window Curtain C3
Made from children-friendly polyester and eco-friendly inks, these grommet opaque window curtains are a perfect decorative treatment for kids' room windows. They are available in vibrant design, print, and color choices and are good at providing appropriate privacy, too.
Besides, there is no need for hooks or clips and the rod pocket design of the curtain can be easily suspended on the curtain rod.
Pros
The fabrication is perfectly non-toxic and safe for children

Eyelets on the top of the curtain panel allow easy hanging

Vast design customization is available
Cons
Lighter shades fail to provide room-darkening
8. Evelyn Linen Blend Ruffle Bottom Blackout Curtain Panel
These durable and soft-finished curtains feature 30% linen and 70% cotton fabrication and the vibrant curtain panels are yarn-dyed. The overall appealing profile of these curtains appears to be having soft inverted pleats due to the belt-loop tab top style.
These best blackout curtains for heat offer a 100% blackout effect with their pure polyester lining. You can make a purchasing decision after viewing the aspects below:
Pros
Environmental-friendly and safe dyeing

Multiple draping styles are available i.e. clip-rings, belt loop, pole pocket & drapery rings

Excellent Breathable fabrication
9. Sonoma Goods Embroidered Blackout Curtains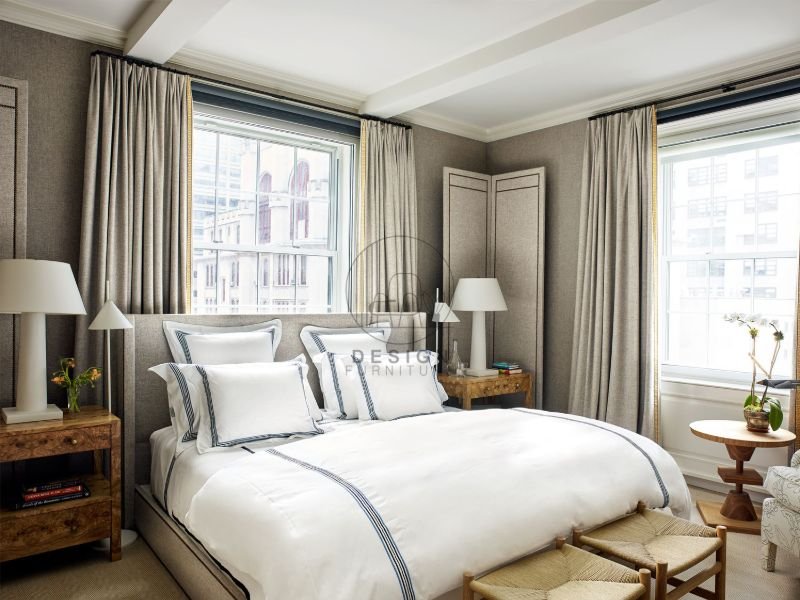 These polyester curtains feature an eye-catching embroidered design of vine and leaves and are highly energy efficient when it comes to functionality. The light blockage extent offered by these curtains is up to a good 100% and the gunmetal style metal grommets make curtain installation the easiest to carry out.
These efficient curtains to block out the sun have been tested for harmful materials as well and are a long-lasting window treatment choice.
Pros
Versatile measurements available

Embroidered blackout curtains make a unique ornamentation statement

Are good at blocking out morning light effectively
Cons
Might not be suitable for commercial use
10. Best Home Fashion Blackout Curtains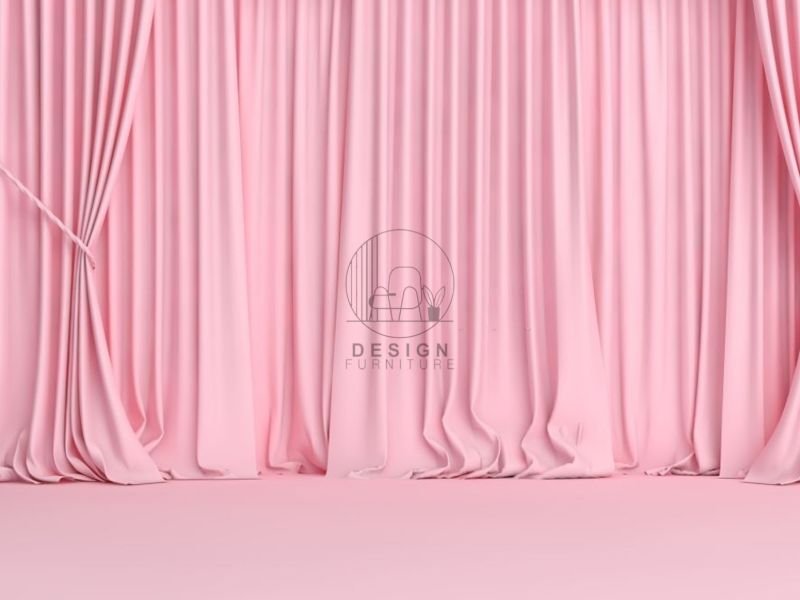 These classy curtains stand out with their double-layered Tulle Sheer Lace and Blackout design, appearing suavely stylish. Their 100% Polyester fabrication is best at maintaining the privacy and providing agreeable room darkening. Plus, they can be used for allowing the passage of natural light, as well. The 8 grommets of antique bronze create elegant personalized styling within all spaces.
Cons
Adequate fitting could be demanding
To Curl Up (To Sum Up!)
This was our fairly relaxing yet highly valuable time with the list of The 10 Best Blackout Curtains of 2023 along with certain expert-grade purchasing criteria, as well. We have high hopes for this practically applicable info to be really helpful and comfort-providing for you and most importantly to help you with getting the right stuff for your places. Wish you the most favorable curtain upgrade/replacement!
FAQs | Frequently Asked Questions
Not as long as you go for the three-pass curtain profile since they already feature a thick and rich design, thus eliminating the need for lining. However, you'll need the lining if you choose twp-pass or less thick curtains.
Blackout curtains actually can make the room space significantly cooler and pleasant by absorbing the excessive heat. This is the reason these curtains are considered an energy-efficient option for temperature optimization.
By all means, you can have a similar room darkening and even blackout effect with any colored curtains. There are several different color schemes available for blackout curtains and you can also have the white curtains that block light.
Noise reduction is one of the most amazing aspects of Blackout curtains as the thick and in most cases, the thermal profile of these curtains keeps all the excessive noise at bay. Having blackout curtains can considerably aid you in achieving peaceful environments.