The Perfect Fabric for Roman Blinds; 7 Most Popular Fabrics to Use in 2023
Blinds are the most important part of your home. They can increase or decrease the beauty of your place easily. Choosing the fabric for roman blinds is thus a very interesting yet quite challenging task. That's because there are a large number of fabrics that are used for the making of roman blinds, and this wide availability often makes it difficult to settle for a suitable choice.
Roman Blinds are one of the most popular types of blinds, and if you're planning on making their purchase, then choosing the right kind of fabric must be a major concern of yours. Don't worry, as we are right here to assist you in getting the dream blinds installed in your home. For helping you in having the best selection, we've come up with a precise list of the most popular and trending fabric for roman blinds in 2023.
If you want to know about famous fabrics, their advantages, and disadvantages, then continue reading this blog because we are going to explain to you all the points that you must know about Roman blinds fabric.
How to Choose the Best Fabric for Roman Blinds?

One of the most important ways to choose the fabric for your blinds is to keep in mind the functionality of your blinds. If you want more privacy in your room, then you should select a close weave fabric for your room. You can select open weave fabric for your living room when you want to enjoy the outside environment and also want your blinds to filter unnecessary light rays.
If you want to reduce the glare from your room, then you must choose a darker fabric. Dark fabrics can absorb more heat, so they can warm your place. If you don't want your blinds to absorb heat, then you must select a lighter fabric for your place.
You should also look at your room while selecting the fabric for the roman blinds. All fabrics are not meant for all rooms, so your room plays an important role in selecting the fabric for blinds. You can't use wooden blinds in wet places, such as in your bathrooms and kitchens. Choose the synthetic fabric for these places.
You must consider your personal style and the needs of your interior while choosing the fabric of the roman blind. Always try to choose a fabric that complements the interior of your home and your styling requirements. For instance, if you're trying to balance out the extent of illumination within your interiors, then you should opt for the blinds with both room darkening and brightening properties.
The most popular fabrics for roman window blinds that you can select for the perfect decoration for your rooms are: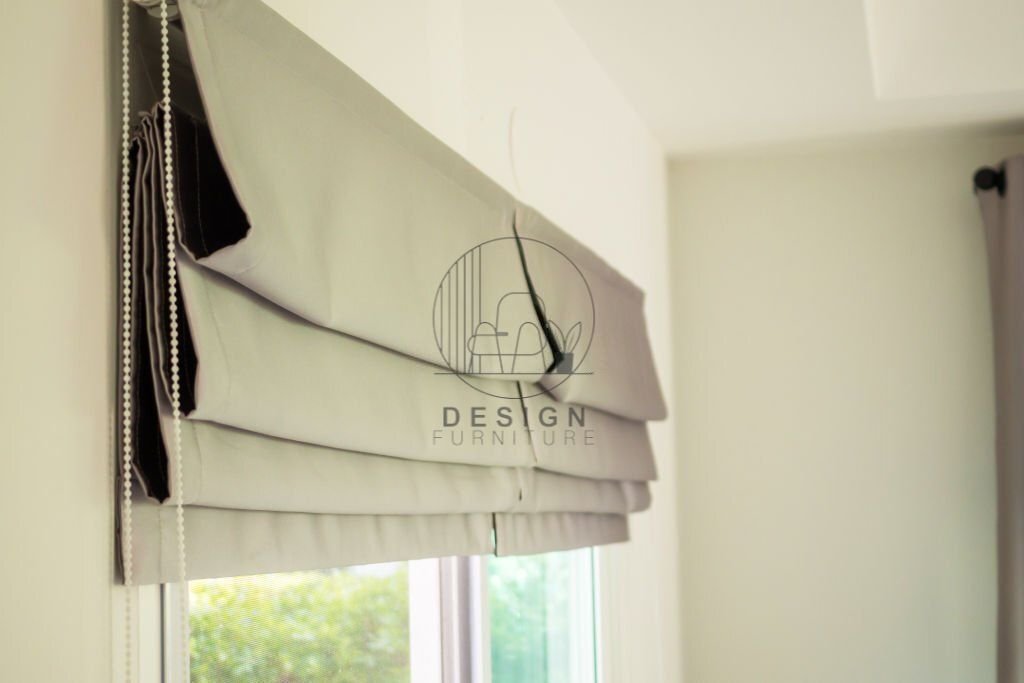 Linen is one of the best fabrics used for roman blinds. This fabric comes from natural sources. For beach-inspired styles in rooms, this linen fabric is ideal. Linen fabric comes in many neutral colors so you can choose according to your own needs. For the coloring of linen, natural dyes are used, so this fabric is completely eco-friendly.
If you want to give your room a cool and classy look, then this fabric is ideal for your Roman blinds. The linen blinds are very easy to clean, which is to say that you won't have to spare a lot of time for their maintenance. Besides, the fabric is loosely weaved, so it helps in keeping your room ventilated.
You can use linen blinds in your rooms, outdoor sitting areas, hallways, entrances, or wherever you want. They look equally beautiful in all places. One thing that you need to remember while maintaining these blinds is to never put them in a dryer because it can lead to permanent creasing.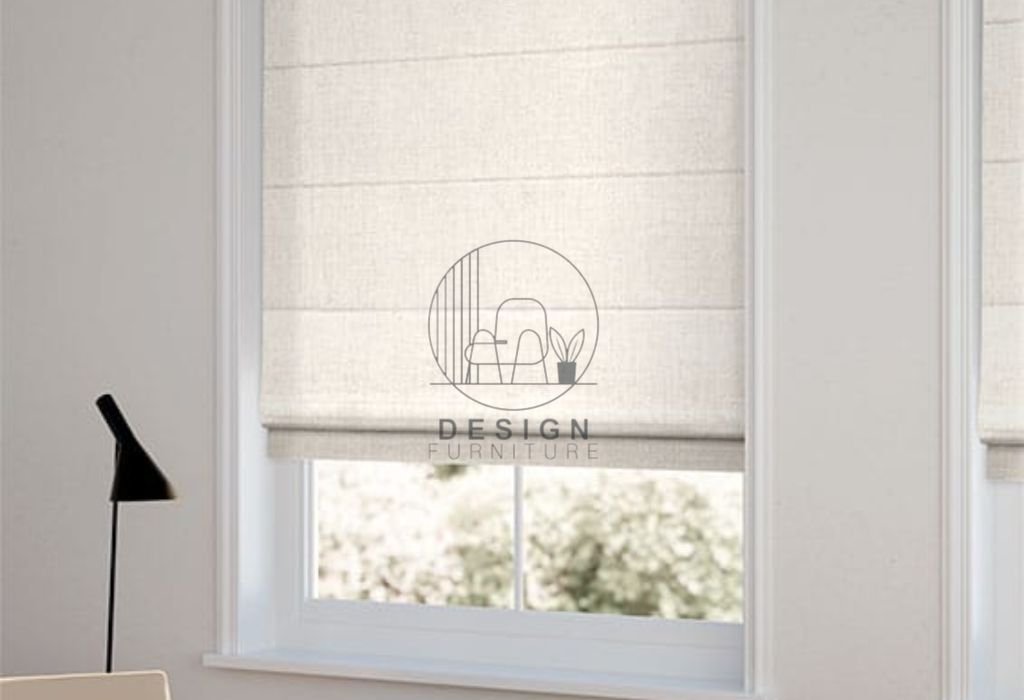 Cotton for blinds and cotton blends with other fabrics are some of the most popular blinds nowadays. Besides, cotton fabric is a perfect choice for those who want a fabric that needs very low maintenance. You can easily wash cotton blinds, dry them, and then hang them again without any difficulty.
The manufacturers of cotton roman or roller blinds tend to blend cotton with nylon, polyester, or any other suitable synthetic fabric. These materials are used in cotton roman blinds to make them resistant to moisture damage and humidity, as well. Such a fabrication also prevents colour fading of the window blinds, since they are meant to be exposed to direct and often harsh sunlight.
The texture of cotton blinds feels super soft and their most prominent benefit is the fact that they are highly inexpensive, so you can easily afford them.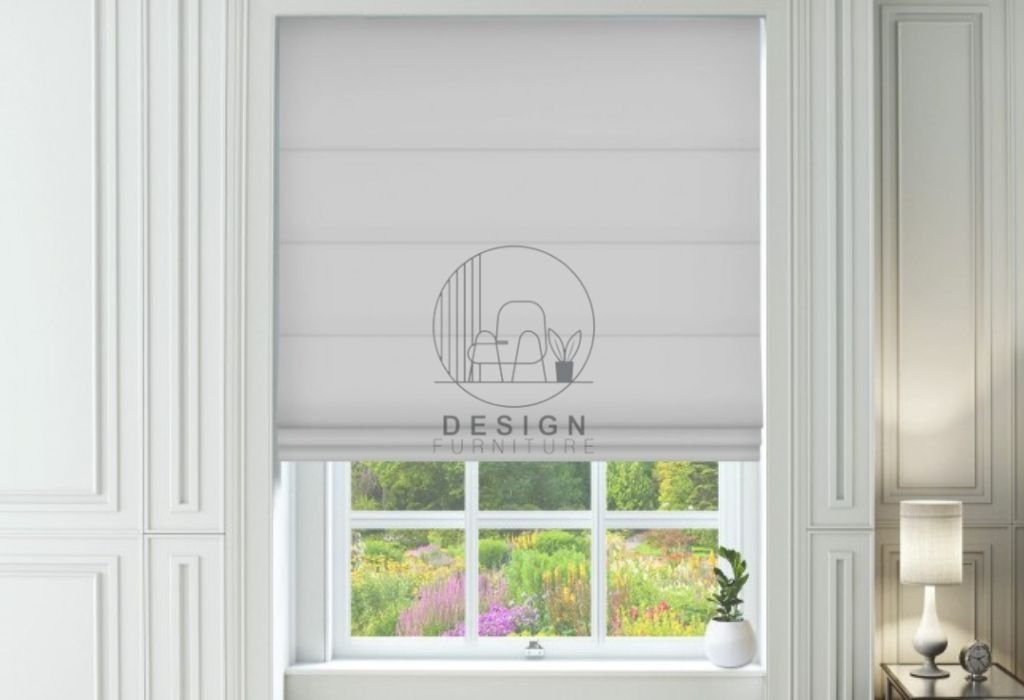 Chenille is not a single material, but a mixture of three fabrics, such as olefin, rayon, and cotton.  Such fabricated blinds look absolutely amazing and come with a whole lot of practical advantages, such as easy maintenance and cost-effectivness.
This fabric is more durable than other fabrics because it is made from twisted fibres. You can easily make use of these blinds for extended time spans. Plus, if you're looking for some quality thermal blinds to keep the heat out, chenille is an excellent choice for your blinds. This way, these blinds maintain a pleasant environment in your interiors while also offering energy efficiency. Also, these blinds are resistant to water and are very easy to maintain, as well.
They can add a soft touch to your place when installed. If you want to give your place a light and cool environment that is relaxing for the eyes, then you can use chenille as the fabric for your blinds.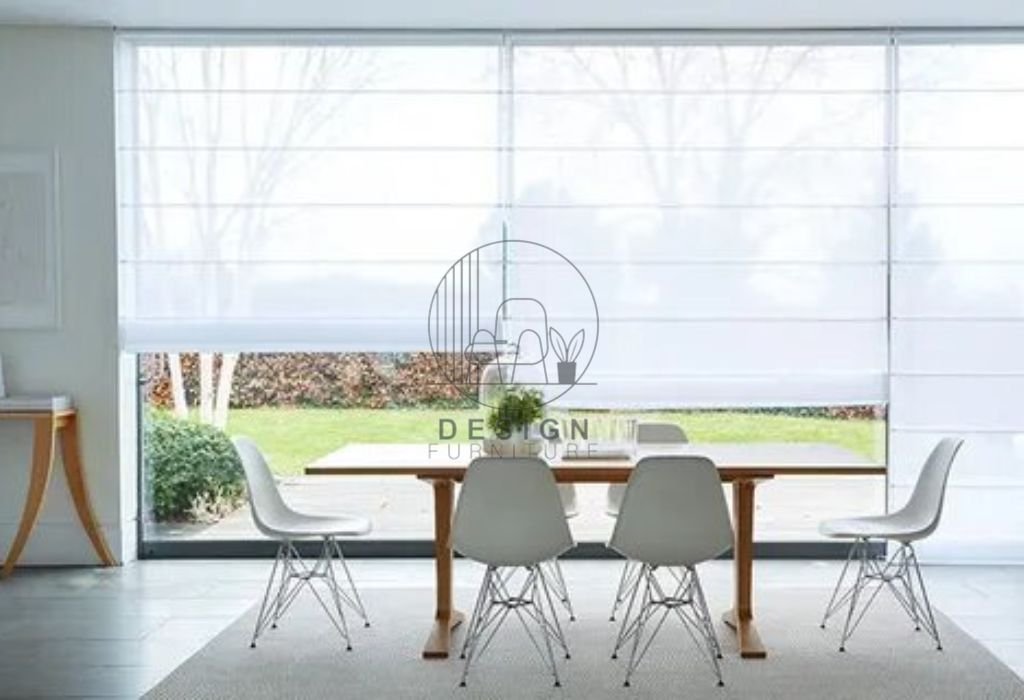 If your room is not along the street, then you can also use voile fabric for the manufacturing of your blinds. This fabric is very light and allows the air to come into your place. They are completely lightweight, so you can easily open or close them. This lightweight fabric is ideal for small rooms because they have little space and any bulky or heavy-profile window treatment won't work. Also, you can have various light divergences and adjustments, with these blinds.
It is one of the best breathable fabrics that you can use for the manufacturing of your blinds. If your space seems dark and you don't want to use any darkening window treatment for it, then Voil fabric blinds are best for you. Along with giving you privacy, they allow light to pass through them, however, that has a completely precise level and does not compromise your privacy maintenance in any way.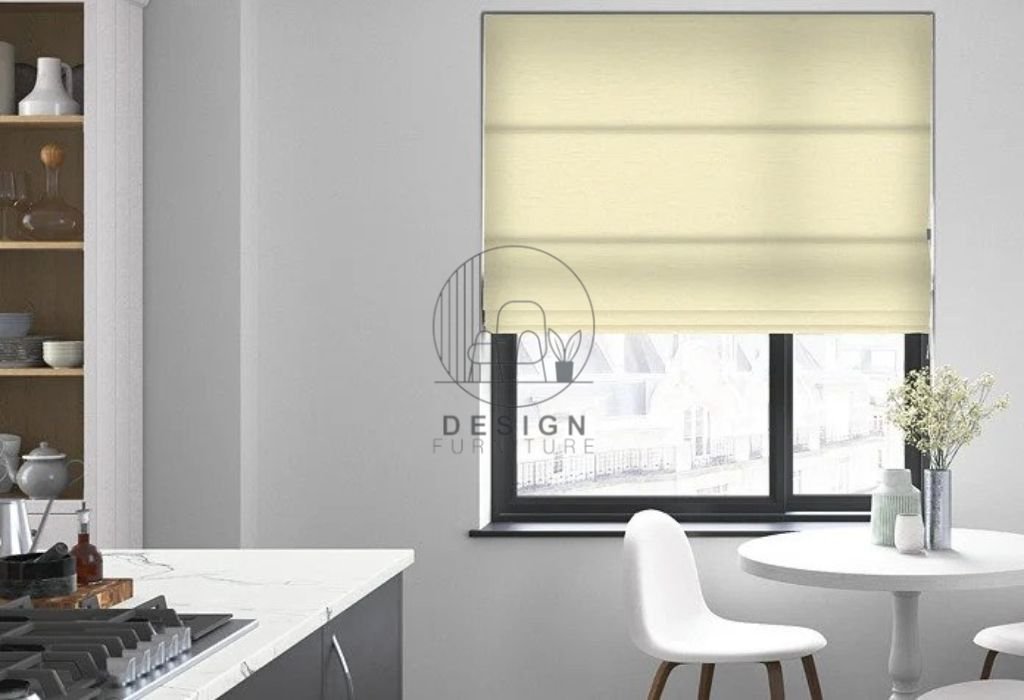 Looking for some sophisticated and elegant fabric for your blinds? Silk fabric is the best solution for you. It has been used for centuries for the manufacturing of blinds and curtains, so you can also use silk as one of the best fabrics for roman blinds. Both natural and faux silk blinds are used in the making of modern blinds.
Read More: How to Clean Roman Blinds
It depends on your choice and whether you use natural silk or faux silk for your window blinds. If you are choosing fabrics for roman blinds for living rooms, bedrooms, and dining rooms, then silk fabric is the ideal option for you. These blend best into the soft interior looks and can add to the elegance of the place, which also implies the fact that you can consider their usage as suave commercial window blinds.
However, do not select silk blinds for the kitchen, bathrooms, or any other moisture-prone areas. Also, this fabric is also somewhat more expensive than other fabrics for blinds.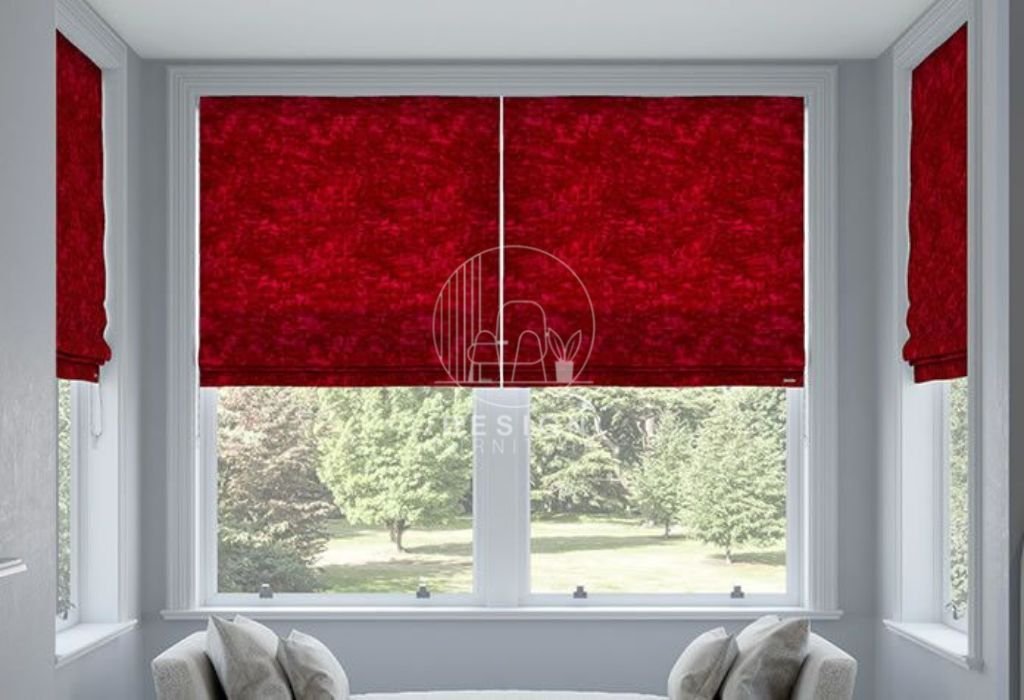 Velvet blinds are mostly used in sophisticatedly styled rooms or those with luxurious and detailed decors, because they adjust best in these types of interiors. If you are blending modern/contemporary looks in your home, then these velvet blinds are an excellent choice for you. Also, you can add a great deal of warmth to your rooms by going for the vertical style window blinds made of velvet.
Velvet blinds are very common in hotel rooms these days because they enhance the beauty of the place. Velvet blinds are slightly heavier than other blinds, but you can have their weight and profile adjustments with just a few customizations. You will, of course, require to reach out to a peculiar home decor source for this purpose.
Another amazing advantage of using velvet for window blinds is that it is highly dust and stain resistant. If you are one of those people who don't find time for maintaining your blinds, then you must use velvet in your blinds because they don't get dirty easily. The only problem with velvet blinds is that they are not as durable as cotton or silk blinds.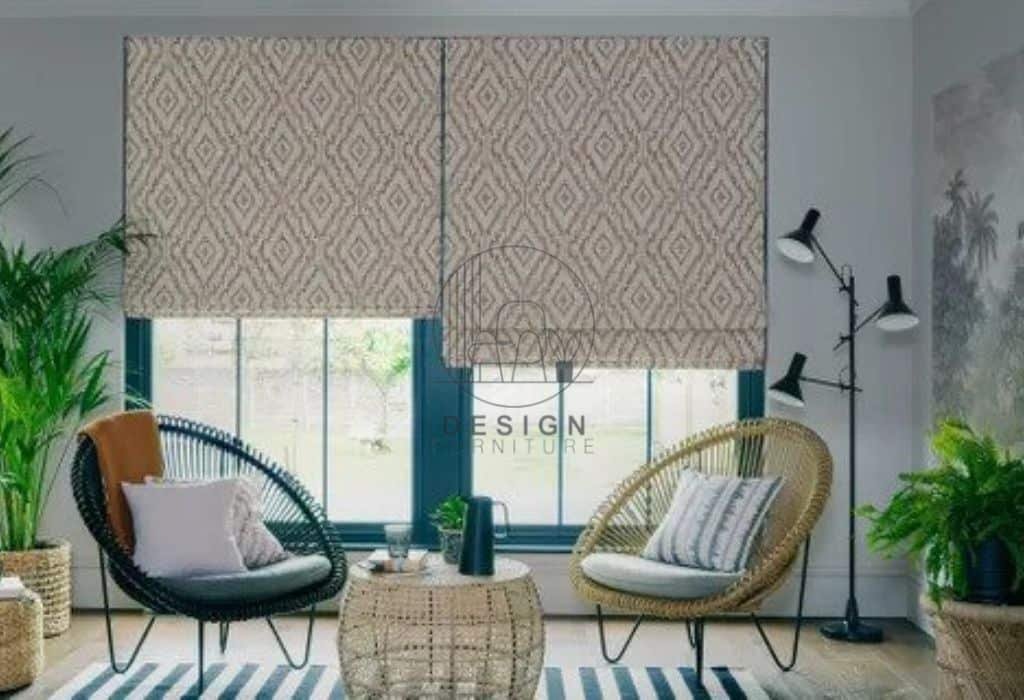 If you want something unique to your room other than traditional blinds, then you can use tapestry or jacquard fabric for the manufacturing of your roman blinds. Roman blinds with these fabrics look absolutely stunning. You can add distinctive properties to your room if you are adding jacquard fabric roman blinds.
If you are styling your home in a completely traditional style, then you can add tapestry fabric blinds in your room so they can give a vintage look to your place. They add not only a classic touch but are also very durable. You can use these blinds for many years with minimal maintenance.
Conclusion
Now that you know all about the trendiest and most useful fabrics for roman blinds, so you can easily choose one of them for your next window blind treatment. However, it's best that you figure out the exact requirements of your place, prior to making any potential purchase, so as to expect the best outcomes!
Frequently Asked Questions (FAQs)
Lining made of a cotton and polyester blend is one of the best recommendations for Roman Window Blinds as it does not feel excessively thick and blends well with the blind fabric too. Besides, it's really durable in nature and can withstand external damages easily. Also, such fabric choices are a great idea for a relining of the blinds. 
Polyester Roman Shades, by all means, are a great choice to settle for, and which is versatile enough to be used for any given space. Since polyester is extremely water-resistant, its blinds can be easily installed within moisture-prone areas, as well, such as kitchens and bathrooms. Most importantly, polyester makes the best blackout and room darkening blinds.
You'll need to add up to 10 cm to the obtained measurement of side seams and as for hem and heading, go for adding around 15 cm to the total measurement you've taken. Getting this additional fabric will save you in case of any misconduct, material wastage or shortage.
Roman Blinds look best when they are fitted outside the recess, since that's how they allow more natural light to enter the room, thus providing all the benefits of energy-efficiency. Also, this way, these blinds offer a better control over window coverage and privacy maintenance, which can be easily adjusted according to the requirements.