The Top New Restaurants in Dubai That You Must Try in 2023

You will definitely be able to find the best new restaurants in Dubai, as Dubai has always been the perfect spot to have the world's finest and most attractive culinary talent. Because of high tourism and visits, all the international brands and famous chefs from other countries have considered Dubai for their restaurant business. That is why more and more new restaurants are opening every year in Dubai.
In the recent year 2023, we have noticed that many different and entirely new names have joined the restaurant lineup in Dubai to offer the foodies perfectly mouth-watering tastes and delicacies of different places as well. So here we have mentioned the very recent addition of these restaurants in Dubai.
Updated List Of The 10 New Restaurants In Dubai

This article is especially related to the foodies and other visitors that come to Dubai to enjoy the local foods of the Arabian origin or any other origin as well. Are you in Dubai and looking for the top new restaurants to try this month?
If yes, then here you are going to get the most amazing list of the top 10 new restaurants in Dubai and its premises. Let us have a look at all of them.
Marea
Clay Dubai
Demon Duck by Alvin Leung
Beefbar
11 Woodfire
Here, in this blog, we have provided the reader with our top picks and the ultimate list of 10 top newly opened restaurants in Dubai. All these restaurants are the true representatives of their mission statements and are well known because of their facilities and taste as well. So let's have a quick look at the brief details of each restaurant one by one in our writing.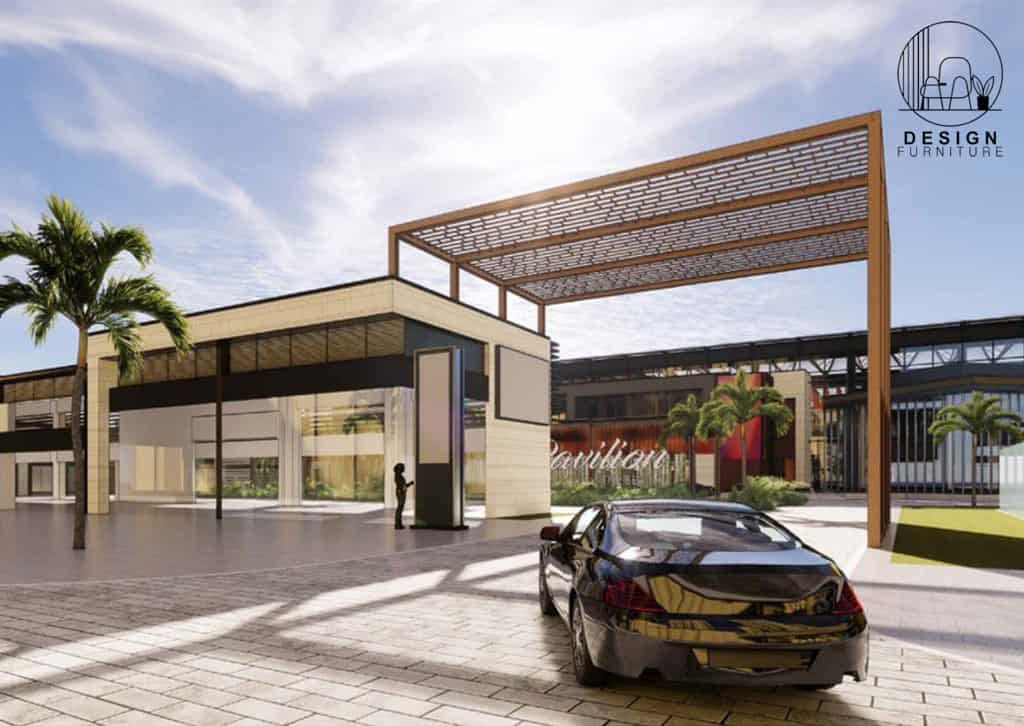 Address: South Parking Entrance – The Beach – opposite JBR – Dubai – United Arab Emirates
Service Options: Dine-in · Takeout · No-contact delivery
Timings: Monday, Tuesday, Wednesday, Thursday, Friday Saturday & Sunday (10 AM to 3 AM)
Contact: +971 4 590 5090
The Pavilion at the Beach is considered a prime location and an ideal spot where you can enjoy and eat together. Here, different eatery options are available for the visitors so they can enjoy the unstoppable fun having no fear of hunger, and can resume their beach activities after having a fine meal at one of the famous restaurants present on the premises of Pavilion at the beach.
Enjoy Midday Food In Glasshouse
At this prime spot, known as the pavilion, you can enjoy your food without considering the outside harsh temperature and the scorching heat of Dubai as well, because they offer well-insulated, temperature-controlled "glass houses." These glass houses have a completely retractable roof to ensure your pleasure despite whatever the time of day it is.
Different Eatery Options
Here in the Pavilion at the Beach, you can observe different types of eatery options, but there are only 6 eateries that feature here. These 6 eateries or restaurants at Pavilion at the Beach are mentioned below.
Akiba Dori
Burr
Claw BBQ
Eataly At The Beach
Hurricane's Grill & Bar
La Mezcaleria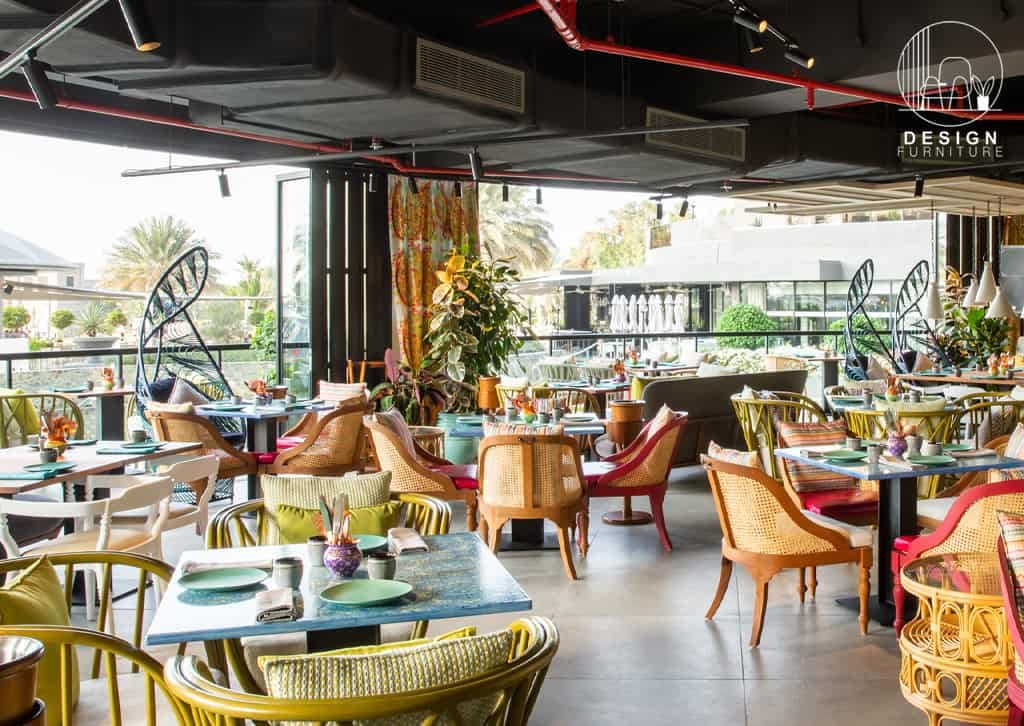 Location: Le Royal Meridien Beach Resort & Spa
Address: Le Royal Meridien Beach Resort & Spa – Al Mamsha St – Dubai Marina – Dubai – United Arab Emirates
Service Options: Dine-in · Takeout · No-contact delivery
Timings: Monday, Tuesday, Wednesday, Thursday, Friday Saturday & Sunday (12:30 PM to 3:30 PM and 6 PM to 12 AM)
Contact: +971 4 316 5550
This restaurant is a new entry into Dubai and is owned by an Indian chef, Vineet Bhatia, who has been awarded a Michelin Star. He is the same chef who made a mark at the Indego Hotel at Grosvenor House Dubai, which is one of the best Indian restaurants on the premises in Dubai. After the opening of this hotel, Indego will definitely face an exceptional challenge from the master chef.
Tantalize Your Senses At this Restaurant
This restaurant has brought a really amazing taste so that your taste buds can enjoy a perfect treat of different Indian foods. You can enjoy many Indian dishes in their elevated versions, perfectly prepared in the signature style of chef Vineet. From Indian cuisine to BBQ, vegetarian foodstuffs and non-vegetarian eatery items are all available at this newly opened restaurant.
What Do They Offer?
Chef Vinnet's Indya restaurant is very much famous in Dubai for providing clients with extraordinary quality Indian food. The blend of the spices and the taste of Asia brings people to this restaurant in Dubai.
The menu is perfectly loaded with several items and is divided into categories. Here we have mentioned the two major categories that are provided on the menu of this restaurant.
Dinning
| | |
| --- | --- |
| From The Chaat Trolley | From The Sea |
| From The Earth | Rice |
| Dosas | Breads |
| From The Land | Raitas |
| From The Halwai | Desserts |
Beverages
Wine By Glass
Bootle Beer
Draught Beer
Signatures/Ghar Me Bani Hui
Lassi And No Daru
Their Speciality
This restaurant has got the most Asian customers, especially Pakistani, Indian, Nepali, etc., as their customers prefer to eat spicy and really flavorful food.
At this restaurant Indya by Vineet, the very famous and special dish is the Dosas that have a crispy texture and you will be going to feel it really crunchy at every bite. This light dish is the best option to get rid of untimely hunger.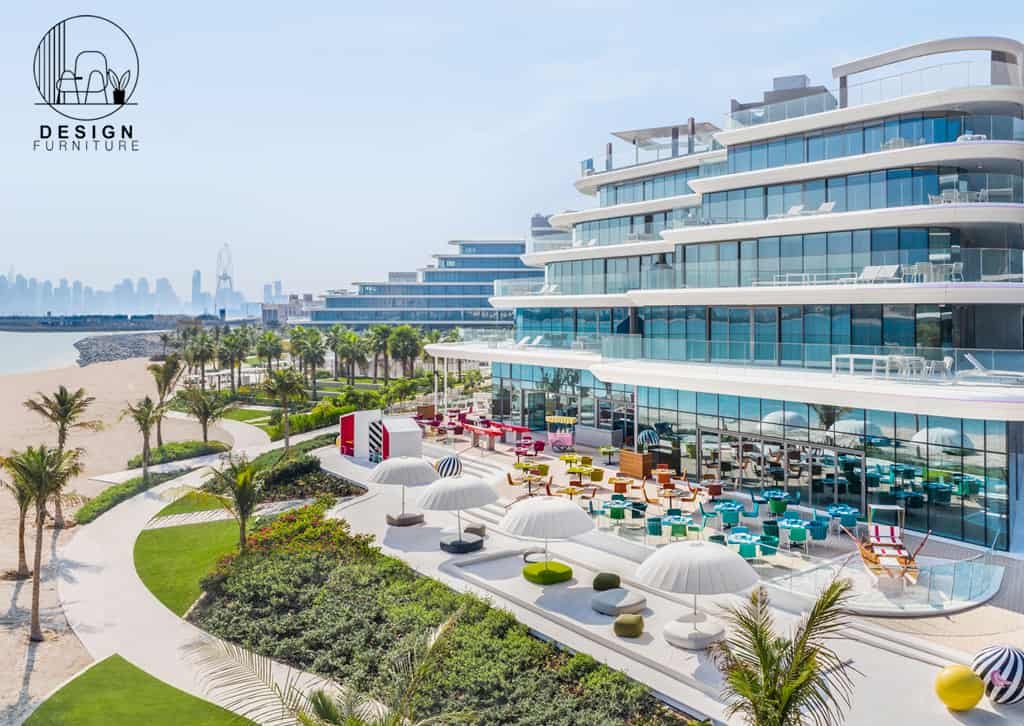 Address: 4456+3Q2 – The Palm Jumeirah – Dubai – United Arab Emirates
Service Options: Dine-in · Takeout · Delivery
Timings: Monday, Tuesday, Wednesday, Thursday, & Sunday (12:30 PM to 3 PM and 6:30 PM to 11:30 PM)
Friday & Saturday (12:30 PM to 11:30 PM)
Contact:+971 4 245 5555
Almost all the fine food-loving people are well acquainted with Massimo Bottura. His Osteria Francescana restaurant, a three-Michelin-starred hotel, has been nominated and won the title of the best restaurant in the world several times, but with the opening of Torno Subito, he has become a top rival of his own.
This restaurant has got a more serene atmosphere as compared to Osteria and is the only restaurant that is working outside of Italy.
Always Give You The Extraordinary Services With Tasteful Food
Torno Subito is an incredible production by Chef Massimo Bottura and is the ideal location for unexpectedly delicious food on the beach.
His restaurant was named the best restaurant in the world for 2 years, first in 2016 and for the second time in 2018. After which, you can see the practical example of this 3 Michelin-starred restaurant outside the premises of Italy and directly landed on the beaches of Dubai.
What Do They Offer?
The menu of this hotel shows a perfect approach to the basic Italian dishes, and you can choose just according to your taste and requirements from such a huge and well-managed menu by chef Massimo Bottura. Let us have a quick overview of the menu so that you can find out the best food items for your next trip to this restaurant in Dubai.
Food Menu
| | |
| --- | --- |
| Starter | Pizza |
| Per Iniziare | Contorni |
| PAsta | Dessert |
| Mains | Tasting Menu |
| Secondi | Menu Degustazione |
Beverages Menu
| | |
| --- | --- |
| Signature Cocktails | Beers |
| Spritz Selection | Mocktails |
| Negroni Selection | Beverages |
| Elevate Your Tasting Menu Experience | Sparkling |
| Spirits | Bianco |
| Liqueurs | Rossi |
| Champagne | Rose Wine |
| White Wine | Dessert Wine |
| Red Wine | Italian Wine |
Their Specialty
As this restaurant is pure of Italian origin, the specialty that they offer is an Italian dish. The most famous Italian pizza is the highly recommended and hot-selling item at this restaurant. Whenever you pay a visit to this restaurant with your friends or family, you can enjoy their special Italian food items.
4. Avatara Restaurant Dubai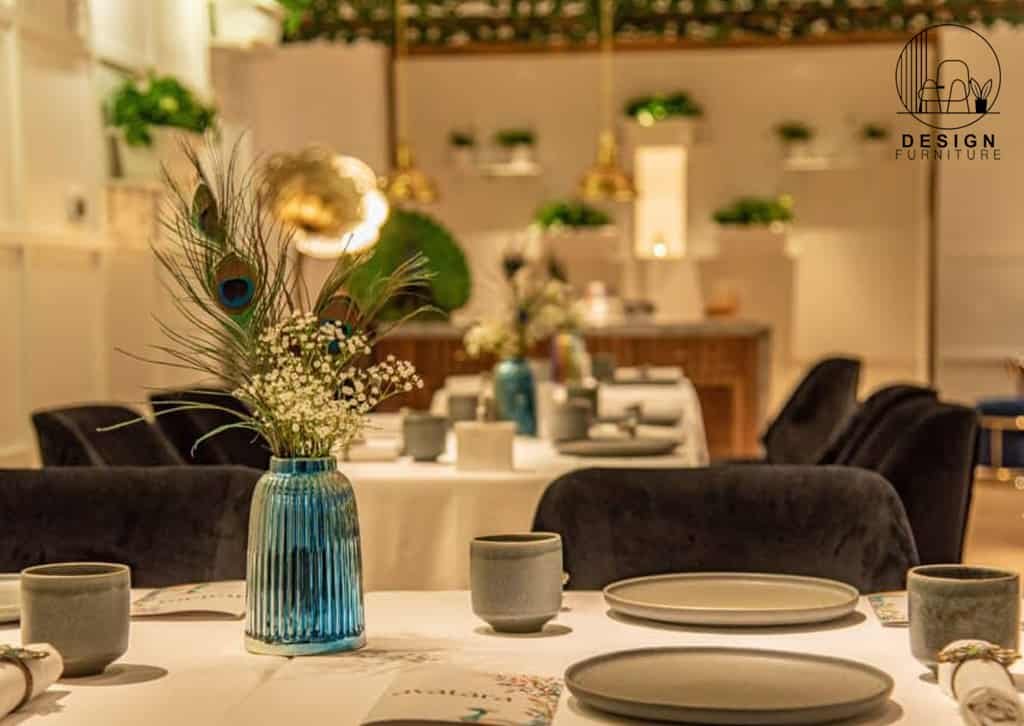 Location: Nassima Towers Hotel Apartments
Address: Second Floor, Voco Hotel – Sheikh Zayed Rd – Dubai – United Arab Emirates
Service Options: Dine-in · Takeout
Timings: Wednesday, Thursday, Friday Saturday, Sunday, & Monday (6:30 PM to 11:30 PM)
Tuesday (closed)
Contact:+971 58 143 2867
If you are looking for pure vegetarian food, then Avatara is no less than any delicacy in Dubai. This restaurant shows off the best and most soulful collection of different Indian foods.
A literally curated experience is waiting for you at Avatar Restaurant Dubai so that you can enjoy your meal accompanied by a very amazing evening in this serene and calm place. This restaurant only offers 24 dining opportunities a night, so you must make reservations if you want to have a meal there.
Humble Seasonal Ingredients Are Waiting For You
All the ingredients used in preparing different dishes at Avatara are of exceptional quality; they are clean/fresh and contain an outrageous amount of energy as well. They always use the freshest collected dairy products from the indigenous farms in their cuisine.
Culinary master Chef Rahul Rana always tries to bring the best innovations to the restaurant's vegetarian foodstuffs by determining and achieving different milestones based on his experience. Their menu also contains all the details of the ingredients that they use in the relevant dishes.
What Do They Offer?
Avatara's menu represents a perfect blend of philosophy, modernity, and the soulful flavors of India. You will see a clear dominance of vegetarian dishes on the menu of this restaurant.
People think that there are limitations to vegetarian dishes, but at this restaurant, you will see a genuine breakthrough in this perception with endless possibilities on the menu offered by Avatara restaurant Dubai. The 3 portions of the menu are described below.
Naivedhya (Holy offering)
Krishna phal (passion fruit)
Uddipaka (aperitif)
Sabudana (sago)
Jadon (roots)
Shaak (leafy greens)
Kusmandakah (pumpkin
Sharkara (sugarcane
Badak (vada)
Madhuram (sweet)
Kadalikā (banana)
Paan (betel leaf)
Sandhita (pickle)
Pushpanjali (flower)
Porika (kachori/bread)
White Wine
Champagne and Sparkling
Red Wine
Rose Wine
Dessert Wine
| | |
| --- | --- |
| The dram Troupe | American and Irish |
| Teetotaller | Gin |
| Aperitifs and Liqueurs | Vodka |
| Cognac | Rum |
| Single Malt | Tequila |
| Blended Scotch And Malt | Beer |
| Still & Sparkling Beverage | Draught Beer |
| Coffee | Tea |
Their Specialty
The Indian foodstuffs are the specialties of this restaurant. Moreover, vegetarian food items are the top-listed among all other items on the menu.
So, if you want to enjoy high-quality vegetarian food in Dubai at a reasonable price, Avatara Restaurant Dubai should be your first choice. Visiting this location is highly recommended and could provide you with a perfect treat for the soulful Indian dishes.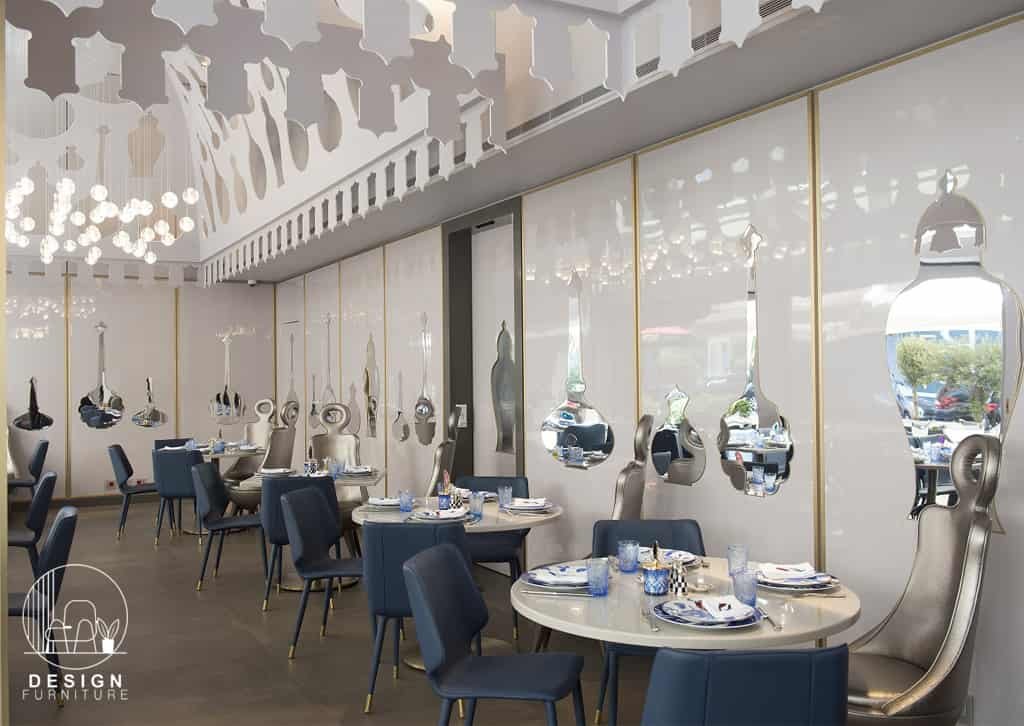 Location: Al Murooj Complex
Address: Al Murooj Complex – Opp. The Dubai Mall – Downtown Dubai – Dubai – United Arab Emirates.
Service Options: Dine-in · Takeout
Timings: Sunday, Monday, Tuesday, Wednesday, Thursday, Friday, & Saturday, (10 AM to 2 AM)
Contact: +971 4 422 5211
In the Downtown's latest culinary attractions, Cafe Beirut is undoubtedly the best place that accompanies the magnanimous view of Burj Khalifa from its location as well. Customers can enjoy both indoor and outdoor dining options.
The outside area is very expressive, while the large indoor area has elevated looks thanks to the traditionally primitive fountain made of ceramic tiles, as well as an olive tree that represents the old ages (the 1950s) in Beirut.
Traditions Of Beirut Enhances The Sitting Area
The domed ceiling is present in the covered indoor areas that allow the sun rays to come in and light up the whole place subtly.
From the old ages of Beirut, different black and white portraits are hung on the round corners and the walls that perfectly portray the old era of Beirut and fascinate the customers as well. The main room of the restaurant is very appealing, and so is the outdoor area, where you can enjoy really mind-soothing views.
What Do They Offer?
The menu card offered by Cafe Beirut restaurant is categorized into 2 categories. The first portion is designated for the food menu, and the second portion is designated for the beverage menu.
The menu is well-adjusted to provide the customers with extraordinary dishes and the best flavors in Dubai. Customers can go through it and choose just according to their tastes and requirements as well. So let us have a quick look at the major divisions of the menu down here.
Food Menu
| | |
| --- | --- |
| Breakfast Tray | Main Course |
| Cafe Beirut Breakfast Tray | Daily Dishes |
| All Day Breakfast | Sandwiches/Burgers |
| Fattat | From The Oven/Saj |
| Cold Mezza | Desserts |
| Hot Mezza | Bites |
| Salads | Kids Menu |
| From The Grill | Sisha |
Beverages
| | |
| --- | --- |
| Cafe Beirut Speciality | Coffee Selection |
| Hot Tea | Beverages |
| Cold Coffee | Beers |
| Milk Shakes | Alcoholic Cocktails |
| Cafe Beirut Special Mocktails | Vodka |
| Smoothies | Gin |
| Sharab Beiruti | Rum |
| Seasonal Fresh Juices | Tequila |
| Healthy Juices | Cognac |
| Coffee With Spirits | Whiskey |
| Liqueurs | Wine List |
| Sparkling | Arak |
Their Speciality
At Cafe Beirut, the specialty which can be enjoyed perfectly is their Beiruti dishes and beverages. The old traditional taste and texture attract the customers towards those food items and cast a literal spell over the minds of the customers as well.
So whenever you plan to visit Cafe Beirut, never ever forget to try their classy and purely traditional Beiruti dishes, which also include their featured and signature cuisine items.