How to Mix Modern and Antique Furniture
Want to have fun at home? This requires making your living areas more comfortable and modern, but what to do with old furniture? Choosing new furniture for living rooms, bedrooms, and dining areas may appear simple. However, replacing the old furniture to add new furniture is expensive and time-consuming. We have better alternatives. Today's top interior designers blend new and vintage furnishings to create unique, individualized environments that reflect the homeowners' tastes. Design Furniture advises you on integrating new and vintage furniture like a pro interior designer.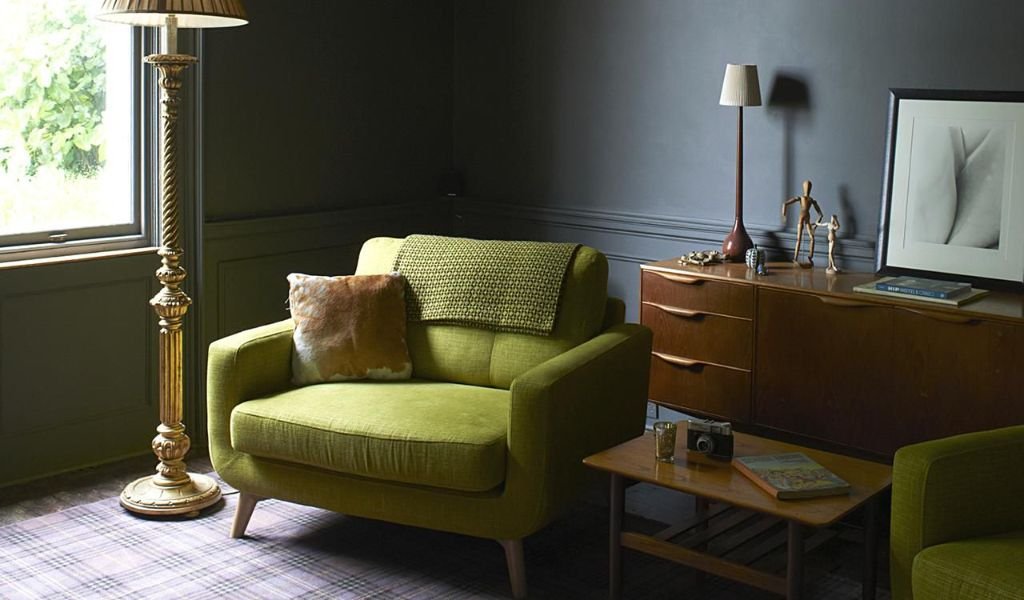 If you like different styles or everything to look the same, finding similarities between new and old pieces, you can make a beautiful chemistry between the old and new furniture. In case of mistakes or wrong choices, you will create a boring type of furniture, which can save a lot of money. Choose furniture with commonly seen colors, repetitive patterns, or new and old materials that should be equivalent. It's best if antique and modern pieces have at least one thing in common.
Addition of Vintage Fabrics
Use timeless textiles to warm up your living room. Wool rugs with traditional designs can be a good choice, mostly handmade, as it is more natural and valuable. Persian rugs make rooms colorful and stand out when paired with modern furniture. These prints look great with modern furniture. You can use different fabrics like curtains, upholstery, cushions, or fabric wallpaper to add vintage patterns or designs to your space.
Antiques for Small Space
A really old, strong wooden desk or a cool mid-century sofa can make a tiny living room seem much bigger. Making things bigger or smaller makes small spaces fancy and beautiful. Pick a cool old or used thing to be the main focus of your room, and put more new and simple things around it. In simple terms, adding an old and lively historical item can make modern rooms look more interesting.
Think About the 80/20 Rule
Mixing antique and modern furniture can be made easier by using the 80/20 rule. If you don't collect antiques, most items will usually be modern. So, it's normal to have 80% of new things in a house and 20% of old things, like furniture and decorations.
For example, you want a new living room couch. The 80/20 guideline suggests spending 20 percent of your effort and money on a well-made, classic-style couch in beige or gray. For years, this couch would be the focal point of your living room, bringing comfort and utility.
After finding the right basic couch, you may spend 80% of your furniture choosing time on accent items to add character. A pair of bright throw pillows, a quirky coffee table, or a bold-patterned accent chair. Your strong and ageless couch remains the room's center point, while these smaller, more ornamental objects may be readily changed or altered as trends shift.
Use Old-Fashioned Lighting
Lamps are a simple way to mix old and new styles. If you need more clarification on mixing old and new things, you can use modern furniture with antique crystal chandeliers. These items, taken from the past, are a great way to add a fancy and luxurious feel to modern interiors.
Antique mirrors can make your modern interiors more exciting. A gold-framed mirror, whether an ancient or French mirror with a modern touch or appears old, can brighten gloomy rooms. Mirrors reflect light and create an effect of room widening and brightening by reflecting light.
Be Curious and Mix Unexpected Hues
Mixing modern furniture in white or gray colors with colorful antique pieces is easy and effective. Using a variety of colors and patterns can make your interiors look fancy and more lively. Don't worry about choosing bold colors, even if they initially seem too intense.
Choose Dark Finishes
In the past, furniture was often coated with a deep, dark stain. Staining your furniture a deep hue makes it appear comparable. Depending on the wood, it might be rich mahogany or light cherry. When you use a light color for new finishes, your furniture won't look old. But if you use a dark finish, it will look antique quickly!
You Can Use Old Vintage Furniture Effects on New
If you want your furniture to look old, you can make it seem very old by aging it yourself. To make scratches, gently brush diluted black paint onto your furniture using a soft-bristled brush. Using a soft cloth to scratch off the paint will make a mark that looks like it has been there for a long time!
Use Aging Effects
You can put on old-fashioned trims and decorations that look like antiques.
You can glue or screw antique-looking trimmings and decorations to your furniture to make it seem older.
Add Vintage-Inspired Finishing Touches
If you want to make your new furniture look vintage:
Consider adding decorations with an old-fashioned charm.
Put old-fashioned brass candleholders on your coffee table or place a pretty antique clock on a modern bookshelf.
Put up a group of old-fashioned framed artwork or show off antique photos in fancy frames.
Adding these little details will give your space a vintage style while keeping your furniture modern and up-to-date. You can also use Stones, shells, coins, pearls, feathers, and even handles may be used as ornaments. You may create ornamental trimmings using silks, ribbons, and tassels.
Tip for Using an Old Rug on a Wooden Floor?
Old rugs can make your different furniture match and give your home a special look. Rugs are very useful and can be used in many different rooms and with different furniture setups. Putting them on the hardwood floor in front of your modern couch or behind your antique coffee table completes the atmosphere.
Here's a sneaky tip: If your wooden floors have scuffs or stains, you can use an antique rug to cover them up. It works for all kinds of marks. You can find a perfect one for your home because it comes in many sizes, patterns, and colors.
Discover items similar to your preferences and wants, and ensure they suit your needs and lifestyle. When you make your home look nice, select a combination wisely. Combining old and new items to create a one-of-a-kind interior design can be possible. So why wait? Just start our furniture mix now?