How to Assemble Your Renovation Dream Team
Introduction:
Home renovation projects often come in all forms, but except for the simplest, they usually all require aesthetic changes. Some people give little attention to their home renovation. Usually, people look for a general contractor who will guide them about renovation or remodeling interiors. It will not be a good choice because they might have no expertise in renovating places. Look for the renovation contractors who will give you the best design ideas.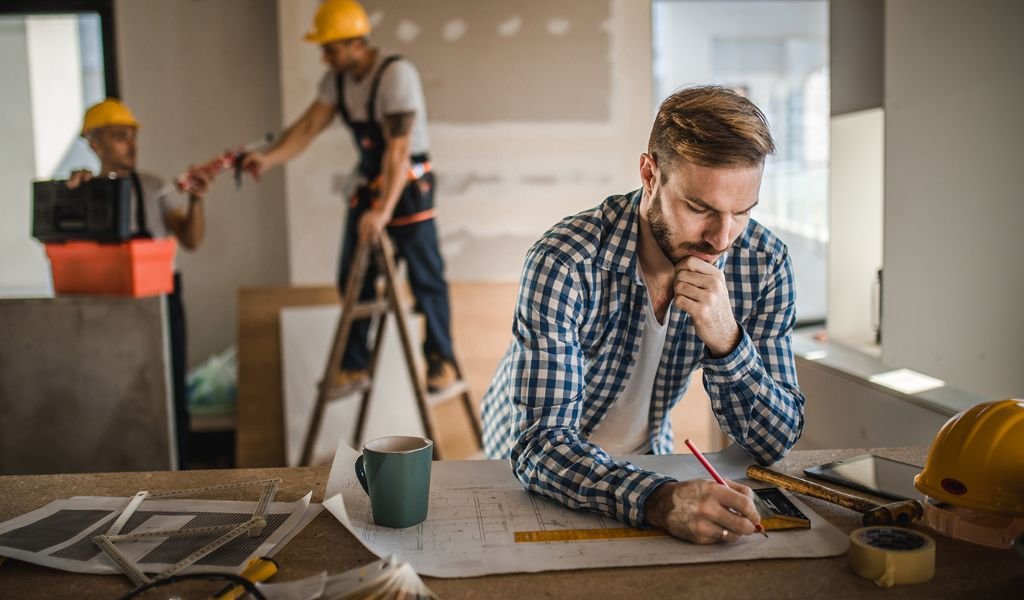 What to Look For In a Renovation Team?
The following traits of a good renovation team by Design Furniture that every team member should possess:
Every team member should be a credentialed professional in his discipline. Everyone's expertise, experience, and training will enable them to perform efficiently. Whatever they're doing is entirely based on their qualification and credentials.
Every team member should be on the same page and committed to their work. Quality and care are for everything they do, whether writing a concise email or installing the cabinet. These cultural values build a good client/constructor relationship.
Team members should be familiar with each other and the criteria of each other's working processes. Hence, there is consistency in everything they do, and they learn to produce appropriate and consistent positive results with their past experiences and lessons.
As everyone in the team should be a devoted professional committed to a similar purpose, cohesion penetrates everything. Recommendations are appropriate for what you're trying to establish or complete. Everything will be fixed together according to the plan.
The unique combination of interrelated skills provides an extraordinary competency that brings comprehensive value to your remodeling or renovation project. The nature of the team members makes them excellent and perfect at everything, as they possess a singular skillset for the project.
Professionals to Add in Your Renovation Dream Team
Here is the list of professionals you'll need to contact, and you should keep them on your home or villa renovation team to create a luxurious look of your place:
General contractors are the directors because they execute and coordinate home renovation projects, so you don't have to do it alone. It would be best to look for a contractor with industry connections with the best subcontractors in the area.
It will be beneficial when it's time to hire a team for your home renovation without wasting extra time or money. Getting a home renovation done efficiently and neatly, an excellent general contractor knows what to do or what not to do. They ensure that the job is done perfectly without wasting materials.
You'll also need a carpenter if something needs to be built. Railings, cabinets, stairs and house framework are all the jobs that a carpenter should do. It is a vital duty of a carpenter that he should pay attention to all the working details and have a suitable knowledge of all calculations, buildings and structure codes.
Professional remodelers create a large-scale, creative, and innovative vision for your renovation. If you're renovating a big part of your home, including structural changes, you should hire the expertise of a professional remodeler.
Your renovating team should also contain an interior designer who will fix your home aesthetic and structural flaws, working within a reasonable budget. They mainly make preferences for the perfect interior designs of your home. A good designer possesses a portfolio and references for you to check their skills and experience before hiring them.
Interior designers can help you in the guidance of your kitchen, bathrooms, flooring, living rooms, and guest room renovations.
A landscaper is a compulsory choice for creating an excellent curb appeal for your home. Digging up any part of your yard without professionalism is risky to a greater extent because the outside factors of your home play a vital role in the overall appearance and appearance of your place. A landscaper can design and create aesthetic exteriors for your property and handle land alterations necessary for your home remodeling.
From the above discussion, it is cleared you'll need all those members in your renovation dream team with specific characteristics. Assembling such a dream team is a wiser option for your home renovation, as flawless and experienced working skills will give your home a wholly decent and elegant look. This suitable selection will enhance your taste and expertise for a perfect renovation team in front of people like guests who visit your place occasionally.