The Finest Steakhouses in Dubai That You Must Visit
Well, we all know that sometimes only a good and freshly prepared steak is all that can change the mood and satisfy all your hunger needs. For this purpose, you might have complete knowledge about the best steakhouses in Dubai. In this large city which is definitely a heaven for tourists, there are a lot of steakhouses, and undoubtedly, finding the best one is literally an arduous task.
For people who always have got some sort of carnivorous cravings, the steaks are definitely the best option ever. If you are a steak lover and want to know about the best restaurants that are offering supreme quality steaks in Dubai, then Design Furniture is here to help you find the best spots. Let's get started without any delay.
10 Shortlisted Steakhouses in Dubai For Amazing Experience
At all the prime locations designated for tourists, you will definitely come across a lot of steakhouses, but finding the best one is the actual task. So after long research and hard work, here we have a list of the top 10 steakhouses in Dubai working best to deliver extraordinary taste and ambiance. This list is as follows:
Down here, we have also mentioned the entire details about these steakhouses. So be with us and get the complete information.
1. Asado Restaurant Dubai
Location: The Old Town Island – Downtown – Emaar
Address: Palace Downtown 9770 – Sheikh Mohammed bin Rashid Blvd – Dubai – UAE
Service Options: Dine-in · No delivery
Timing: Monday, Tuesday, Wednesday, Thursday, Friday, & Saturday (6:00 PM to 11:30 PM)
Sunday (12:30 PM to 4:00 PM, 6:30 PM to 11:30 PM)
Contact: +971 4 428 7961
This restaurant has got homage to the heritage-based Argentinian style. You will feel yourself sitting in a South American country farmhouse whenever you are present on the premises of Asado. The traditional dishes are prepared on the open grill, which attracts the attention of the clients more. This restaurant amazingly brings the spirit and the soul of an old country to the city of tourists, i.e., Dubai.
Enjoy The Iconic Ambiance
This Argentinian restaurant oozes out the charming visuals of South American style. Still, as you step out to the terrace of this restaurant, you will be stunned by having a look at the mesmerizing view of Burj Khalifa and the fountain show as well. If the weather is good, then you can also dine on the terrace on the wooden tables for enjoying the fountain show.
The Special Steak Menu
The menu of this restaurant focuses on the most appealing cuts of Argentinian meat. You can also choose from their selection of different cuts of tenderloin, ribeye, and striploin. These meat cuts are cooked and prepared in such a way that they can be paired perfectly with some side orders. Their sides with steaks include grilled asparagus, truffle mushrooms, and chunky fries.
Location: JW Marriott Marquis Dubai
Address: JW Marriott Marquis Dubai – 68th – Sheikh Zayed Road – Dubai
Service Options: Dine-in · No delivery
Timing: Monday, Tuesday, Wednesday, Thursday, & Friday (6:00 PM to 12:00 AM)
Saturday & Sunday (01:00 PM to 4:00 PM, 6:30 PM to 12:00 AM)
Contact: 04 414 3000
The steakhouse is located on the 68th floor of the building for this, it is named Prime 68. You can enjoy succulent steaks and the taste bud entangling flavors while enjoying the most worth-seeing scenarios of Dubai. A panoramic view of Dubai's skyline is the prime feature for which this steakhouse is famous in Dubai. They are also well-known for their perfect quality and the hallucinatory taste of the steaks.
Treat Your Taste Buds With The Best Beef Breeds
You should never be worried about the standards of the beef while dining in the Prime 68. They have premium suppliers of beef that keep a proper check over all the quality parameters. From all around the globe, this restaurant gets top-quality animal meat and has agreements with the cattle farms too.
A Classic And Trendy Steakhouse Dubai
Prime 68 is always the first option for such people that want to enjoy an overwhelming ambiance accompanied by the most premium taste as well. People prefer Prime 68 because of the prime quality of their beef cuts. The massive slabs of steaks at this restaurant are their featured item which attracts the attention of the customers the most. So in case you are planning to attend to your hunger calls with steaks, then this quality restaurant would be an amazing spot to dine at.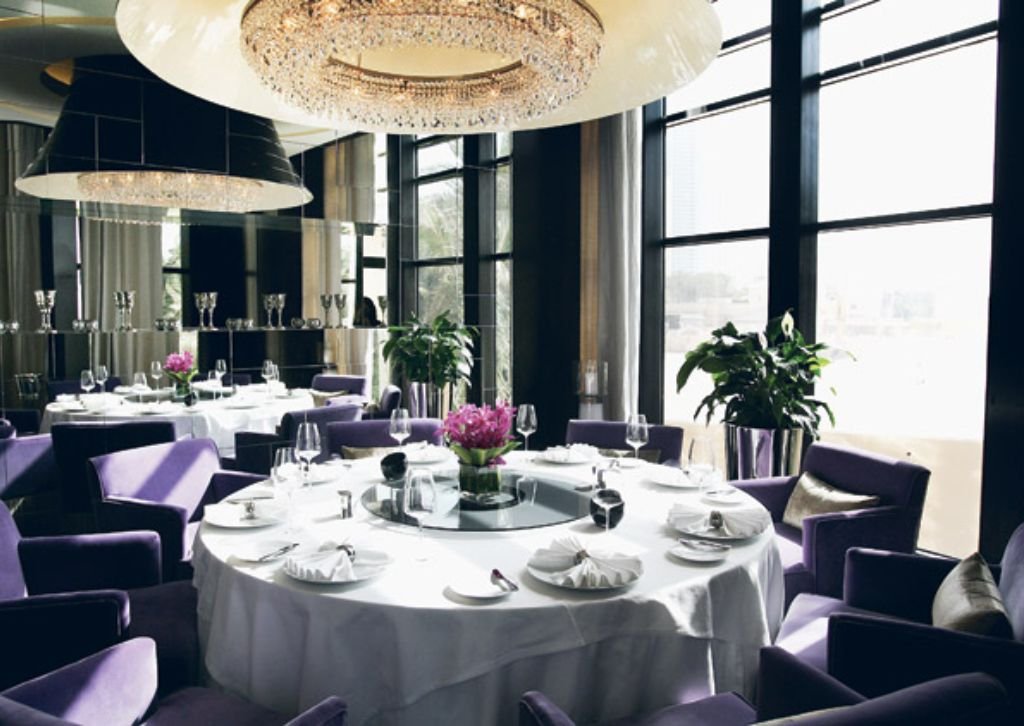 Location: Le Royal Meridien Beach Resort & Spa
Address: Le Royal Meridien Beach Resort & Spa – Al Mamsha St – Dubai Marina – Dubai
Service Options: Dine-in
Timing: Monday, Tuesday, Wednesday, Thursday, Friday, Saturday & Sunday (07:00 PM to 12:00 AM)
Contact: 04 316 5550
The restaurant is located in one of the top-rated locations. Dubai Marina is most visited by the people coming from different areas of the world for tourism. They have got an extraordinary collection of different types of steaks to let your taste buds enjoy the most flavorful taste of the optimum bite of these steaks. Their menu contains a blend of different dishes that makes them a priority among food enthusiasts.
Finger Licking Flavor's Supremacy
When it comes to the piping hot and perfectly grilled steaks, the chefs of Rhodes Twenty10 have a complete grip over their expertise. You would see the most amazing dishes from chef Rhodes' past ten years of experience on the menu. This restaurant offers the sleekest ambiance to sit in, which you can enjoy with your friends and family at the most relaxing levels. So if you are searching for the best steaks in Dubai, Rhodes Twenty10 would be your best choice.
Select From Their Simply Refined Menu
The menu of this hotel presents you with the best meats from the land and the sea. If you are a beef lover, then they've got your back. If you are planning to dine while having some tender chicken, then this place can, no doubt, fulfill your requirements well. The hotel does not even disappoint its seafood-loving customers too. So foodies, don't get late and enjoy the most juicy steak you have ever had!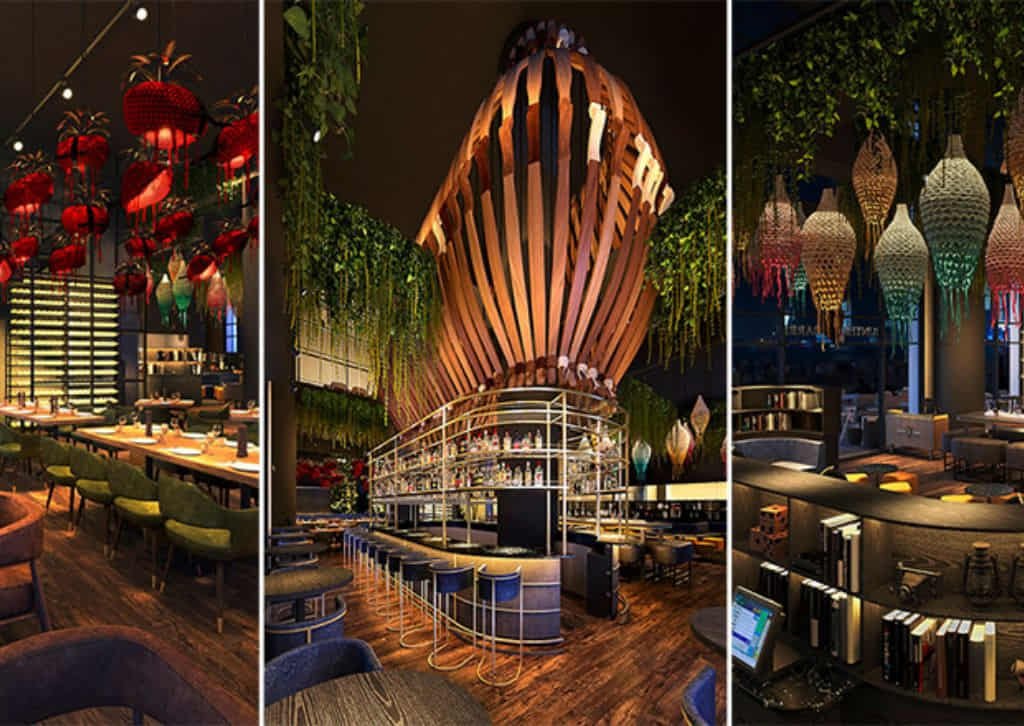 Location: Vida Emirates Hills
Address: Vida Hills Hotel – Shop 12 Al Naseem St – Dubai
Service Options: Dine-in · Takeaway · No-contact delivery
Timing: Monday, Tuesday, Wednesday, Thursday, Friday, Saturday & Sunday (11:00 AM to 01:00 AM)
Contact: 04 589 0970
This restaurant is listed among the most lavish hotels in Dubai that are well-known for their steaks. Consider a time when people hunted and collected food, when rituals from the past were revered, and when nature was a powerful force. The same will be provided to you in this restaurant's ambiance so you can consider and enjoy the marvels of nature to the next level. Hunter & Barrel is such a restaurant that visualizes traditional hunting style blended with contemporary sitting ideas.
Feast On the Aroma Enriched Meat At Hunter & Barrel
Besides magnificent aroma, the quality of meat employed for steak preparation at Hunter & Barrel is also not compromised at all. The most appealing feature of this hotel is they let their ingredients speak on their own about their quality. Only a single sight of a finished item (that is definitely going to be a steak) will make your mouth watery, and you will not resist it anymore. This is the signature characteristic that Hunter & Barrel offers to their worthy customers in Dubai.
About The Menu
You can get a wide range of items on their menu at both Vida Emirates Hills and Yas Bay branches. They have come up with an extensive range of different cuts of meat for the most impressive slabs of steaks. If you are not a beef lover, then you can also roam through their menu in order to find some poultry meat cuts and meat from the sea as well.
Their menu also boasts a vast variety of drinks, including soda beverages, champagne, wines, tequila, etc. Ala Carte is another option for desperate food enthusiasts at this restaurant in the United Arab Emirates. So the vast range of such food items and drinks make this restaurant distinctive among all other stealhouses operating in the city.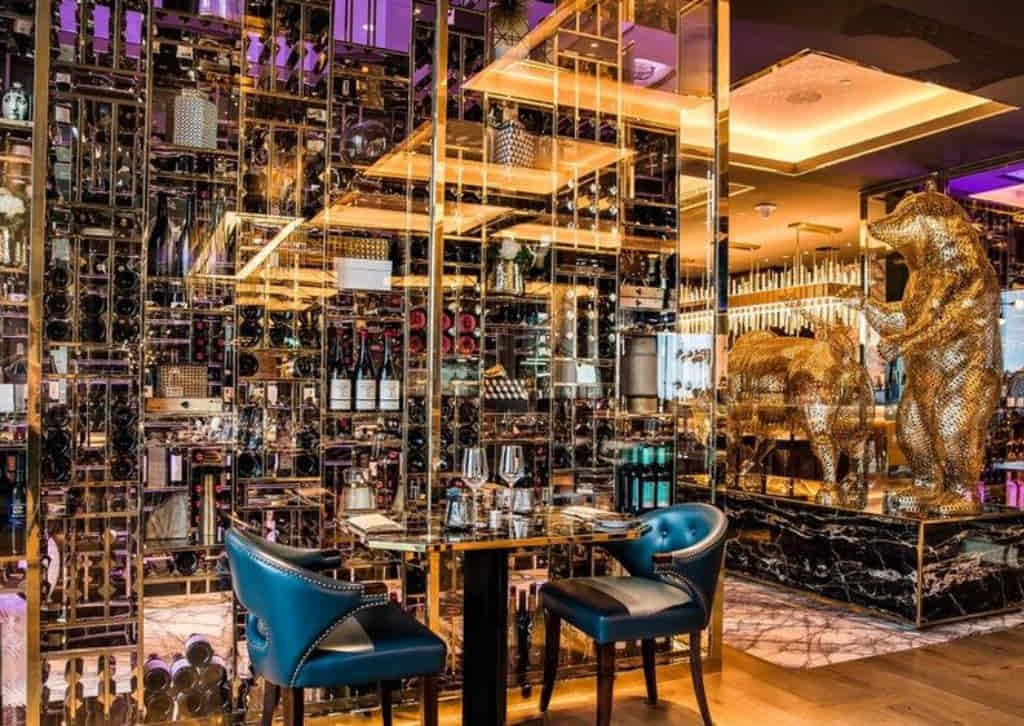 Location: Waldorf Astoria Dubai International Financial Centre
Address: Floor 18 – Al Mustaqbal St – Za'abeel – Dubai International Financial Centre – Dubai
Service Options: Dine-in · Delivery
Timing: Sunday, Monday, Tuesday, Wednesday, Thursday, & Friday (07:00 AM to 11:00 AM, 12:30 PM to 04:00 PM, 06:30 PM to 12:00 AM)
Saturday (07:00 AM to 11:00 AM, 12:30 PM to 04:00 PM, 07:00 PM to 12:00 AM)
Contact: 04 515 9888
This is one of the sophisticated leather-clad spots in DIFC Dubai that originated in New York. This restaurant lies in the list of the 10 Best Steakhouses in Dubai as they are very much serious about the meaty cravings of their customers. While an astonishing variety of steaks can be chosen from the Meat Room and served with baby jacket potatoes, sour cream crispy bacon, and your preferred sauce, basic steak tartare, which offers a fun take on NYC classics, is a runaway favorite.
Will Not Disappoint Your Vegan Friends Too
They also have got amazing vegan items on their menu. If you do not prefer meat or steaks, then you can order vegetarian foodstuff, which is also prepared by considering all the quality parameters in mind.
For some vegan friends who do not eat steaks, this hotel also provides a wide range of vegan dishes. The top of the line dish on their vegan menu is eggplant parmigiana, which undoubtedly deserves a two thumbs up appreciation. So gather your friends or family members to enjoy a quality time at Bull & Bear Steakhouse Dubai.
A Worth It Place To Visit
The restaurant welcomes you with a sculptural entrance, and the ambiance of this place is worth seeing. They also have got a bar that offers clients an amazing and upscale collection of drinks or beverages available from all around the globe. This chic styled steakhouse also offers a catchy view of the night lights glowing in the city.
If you want to eat something fresh and meaty accompanied by an amazing view with your loved one, then Bull & Bear is the best option ever. This place gives visitors a worth remembering experience that will never wash out from their memory even after they are back to their homes. So do prefer this restaurant for having an amazing taste and visual experience.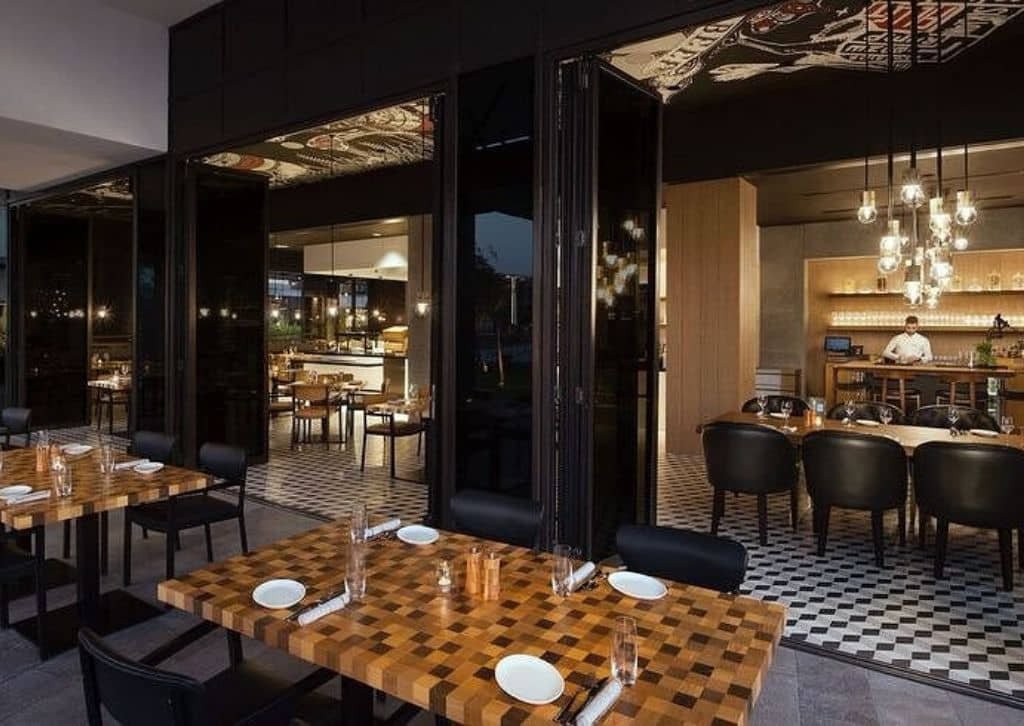 Location: La Ville Hotel & Suites CITY WALK, Dubai, Autograph Collection
Address: Al Multaqa Street, La Ville Hotel & Suites CITY WALK – Dubai
Service Options: Dine-in · Takeaway
Timing: Monday, Tuesday, Wednesday, Thursday, & Friday (05:00 PM to 12:00 AM)
Saturday & Sunday (12:00 PM to 12:00 AM)
Contact: 04 403 3111
Want to have heavenly steaks? If yes, then Graze Gastro is ready to become your supremely appealing steak provider. The typical feature that is most prominent in the menu of Graze Gastro Grill is variation. They have got an amazing variety of different cuts of meats directly inspired by the Australian style steak menu. The following presents detailed information about this restaurant that will help you in making a decision about whether to select it or not.
Graze Brunch Offer
For the people who love to eat steaks in their breakfast cum lunch (brunch) on lazy weekends, the restaurant offers them Saturday brunch deals. So if you are one of those who prefers brunch, then the Australian cuts of meat at this amazing restaurant are ready to offer you a spell-casting gastronomic experience. This offer is mostly availed by the tourists or working people who are free from their jobs on weekends.
This offer is available every Saturday from 01:00 PM to 5:00 PM. With sof beverages, the total expense of this offer is 299 AED per person, but when you include house beverages to your deal, then the expense rises to 425 AED per person.
Have a Look At Naughty Sides Menu
The sides are noteworthy in and of themselves, and the baked truffle mac & cheese is something we must try since it sounds utterly sinful but is entirely worth it. These side orders are something that will add value to your main meal and make you visit Graze Gastro Grill again and again. So what are you waiting for, make a plan with your friends and visit this restaurant to enjoy the ultimate taste of tender and juicy Australian meat cuts.
7. Observatory Bar & Grill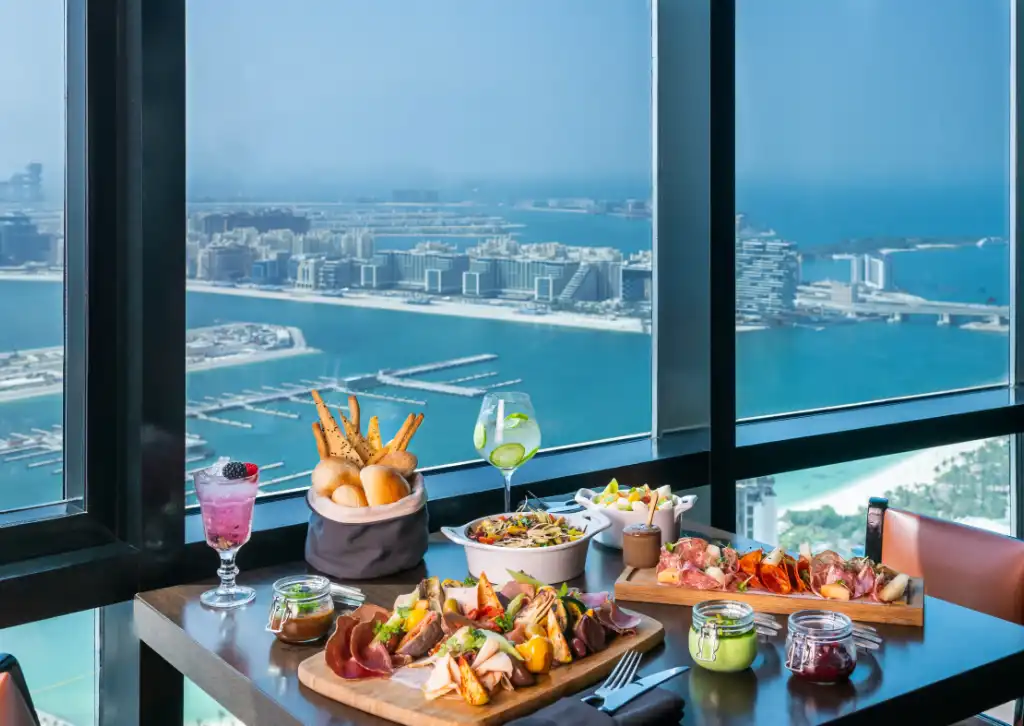 Location: Dubai Marriott Harbour Hotel & Suites
Address: King Salman Bin Abdulaziz Al Saud St – Dubai Marina – Dubai
ServiceOptions: Dine-in · Takeaway · No-contact Delivery
Timing: Saturday, Sunday, Monday, Tuesday, Wednesday, & Thursday (12:00 PM to 12:00 AM)
Friday (12:30 PM to 12:00 AM)
Contact: 04 319 4000
If you are in search of a really juicy and succulent steak accompanied by a panoramic view of the old Dubai city, then Observatory Bar & Grill is a must visit spot for you. Most steak slabs and meat cuts in this restaurant come from Australia. The meat cuts are perfectly sized according to the requirements of the customers and the modern trends of the food society. The texture of their steak meat is appealing, and the marbling score is up to the standard as well. People prefer this restaurant for two reasons. One for their high-quality and flavorful steak and the other for the mind-blowing views of Dubai city.
Enjoy a Stunning Dining Experience With Observatory Bar & Grill
This restaurant is located on the 52nd floor of the building. It is a worth visiting place for the locals, visitors, and expats as well. You can enjoy the hypnotizing view of Dubai city, the horizon of the Arabian desert, and the Arabian Gulf while enjoying a never forgetting dining experience at Observatory Grill & Bar. So we can say that this place has got an equivalent importance for visitors in Dubai and for the food enthusiasts as well.
The Menu – Mixture Of Meaty and Vegan Items
For the steak lovers, they offer amazing meat cuts smoked perfectly on the smoky grill. While you can also enjoy their mouth-watering veggie nachos if you do not have any preferences for steaks. The heavy bites by Observatory Grill and Bar are exclusive steaks prepared from different meat cuts. The light bites by this restaurant include tasty tapas that you can share with your family and friends.
You can get all your meaty cravings satisfied here, and this place will cast a spell on the minds of the viewers to the next extent. Once you visit it, you will be compelled by the panoramic view of the hotel and the flavorful taste of steaks. The nachos and tapas of this restaurant are such items that you must taste if you prefer vegan items. Besides the amazing taste, you can also have a candlelight dinner with your loved ones and see the eye-catching view of the entire city lights.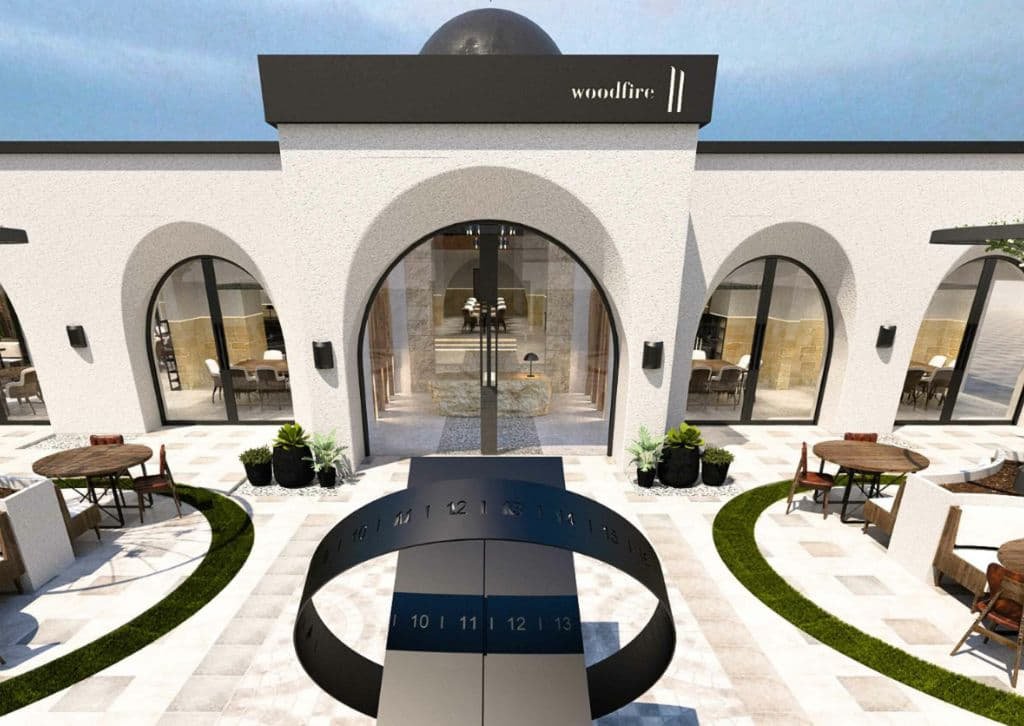 Location: Jumeirah 1 – Dubai
Address: Villa 11 75B St – Jumeirah – Jumeirah 1 – Dubai
Service Options: Dine-in · Takeaway · No delivery
Timing: Monday (06:00 PM to 12:00 AM)
Tuesday, Wednesday, Thursday, & Friday (12:00 PM to 12:00 AM)
Saturday & Sunday (10:00 AM to 12:00 AM)
Contact: 04 491 9000
The residents of Dubai might have been familiar with Chef Akmal Anuar, who brought the finest taste to some amazing dishes, including Goldfish Sushi & Yakitori and 3Fils. Luckily, the same chef brought some finger-licking flavors to the steaks of 11 Woodfire restaurants in Dubai. You will see an open fire for the cooking of steaks at this hotel. The idea of open-fire cooking reflects in its name (woodfire) prominently. Besides, the taste of open-flame cooking adds an amazing texture and juiciness to the slabs of the steak meat as well.
Industrial-style Open Kitchen
This restaurant is a Michelin-starred hotel that has been working to provide the authentic tastes to the visitors and residents of Dubai for a long ago. Their huge open kitchen is that feature that attracts the attention of the customers and compels them to choose 11woodfire restaurant and grill Dubai. Undoubtedly the open-flame kitchen and grill of this restaurant are what have given a perfect name to this restaurant. Because of the open kitchen and grill, people trust them more and prefer to come here to have some deliciously succulent steaks.
A Mind-blowing Range Of Ingredients Gathered From The Entire Globe
The raw materials or ingredients that are employed for the preparation of tender steaks at 11woodfire are of exceptional quality and have been brought from all around the globe. The seafood and steak meat is prepared over the flames of hickory, oak, and hay, which adds a distinctiveness to the flavor of the end product.
Their expert chefs know how to keep all things simple while offering the best and most flavorful steak tastes ever. The seasoning of the well-prepared steaks will appeal to you the most and tell you about the amazing professionalism of the restaurant's chefs. All the staff is completely professional and ranked by Michelin star as well. That is why people of Dubai prefer to have their steaks as compared to the other local restaurant operating in the city.
9. Bushman's Restaurant & Bar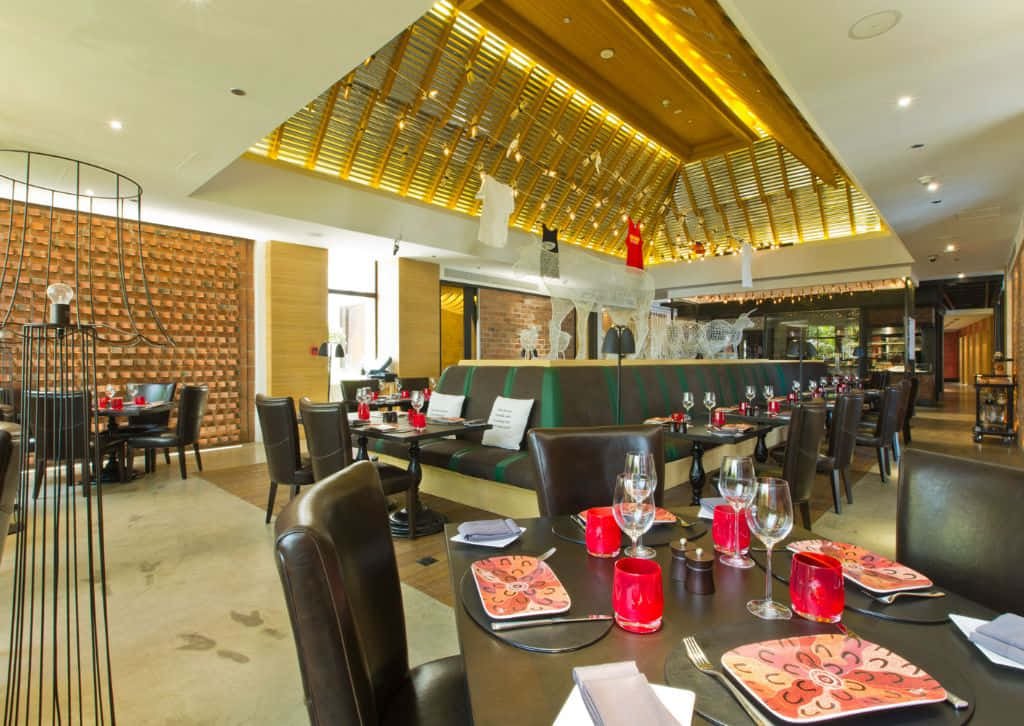 Location: Anantara The Palm Dubai Resort
Address: Anantara The Palm Dubai, East Crescent – Crescent Rd – Dubai
Service Options: Dine-in · Takeaway · No delivery
Timing: Saturday, Sunday, Monday, Tuesday, Wednesday, Thursday, & Friday (06:00 PM to 11:30 PM)
Contact: 04 567 8304
Bushman is a totally Australian-inspired steakhouse that specializes in many meaty dishes and provides customers with the best and the most authentic taste. If you think that it is one of Dubai's best steakhouses, then you are not wrong. With rustic lavish interiors, this steakhouse provides an amazing ambiance to dine in. You can enjoy meat-based foods at extremely reasonable prices from Bushman's Restaurant and Bar. This place is one of the most appealing locations if you want to throw a party for your friends.
Have The Most Tender & Juiciest Steak In Dubai
Bushman's restaurant is also based on Australian-styled steakhouses that offer perfect cuts of meat to enjoy the ultimate taste of steaks. While having dinner at this restaurant, be ready to enjoy the flavorful taste of spices enriched and aromatic steaks. They always prefer tender and juicy meat pieces with a high marbling score. It enhances the quality and the texture of the steak and allows you to enjoy every single bite of your food. Such amazing meat cuts will definitely let you presume quality and the traditional taste served in authentic Australian steakhouses.
Satisfy Your Cravings With The Exquisite Flavors Served At Bushman's
Looking for some mind-blowing steaks to satisfy your meaty cravings? If yes, then Bushman is definitely going to be your best steak partner. The restaurant is located at one of the prime locations of Dubai that offers easy access to all the residents and visitors in the United Arab Emirates. If you want to be treated as an elite customer, then Bushman has got your back. They offer you the most exclusive type of beef in order to offer your taste buds a never forgetting and delicious treat.
Every single bite of the steak by Bushman will offer you exquisite flavors that you will literally start to think about revisiting this restaurant. Bushman also offers a menu indulging with the finest collection of wines and other contemporary beverages. You can have a look at their extensive beverage menu and the overall steak menu in detail. So, make a perfect combination of your preferred drink with the most succulent steak and rock the floor.
10. Seafire Steakhouse & Bar
Location: Atlantis The Palm Dubai Resort
Address: Atlantis – The Palm Jumeirah – Dubai
Service Options: Dine-in
Timing: Wednesday, Thursday, Friday, Saturday, Sunday & Monday (06:00 PM to 01:00 AM)
Tuesday (Closed)
Contact: 04 567 8304
When it comes to something extraordinary in the battle of THE 10 BEST Steakhouses in Dubai then, Seafire Steakhouse & Bar comes in. It is one of the most expensive steakhouses that will definitely put a heavy load on your wallet. But for your special occasions, you can get a table reserved at Seafire Steakhouse & Bar to enjoy the most lavish rituals, just like the top personalities of Dubai.
Here you can enjoy a New York Styled dining experience with the world's best cuts of beef and seafood accompanied by amazing wines. They have got a 4.5/5 rating from their customers, which reflects that people are liking their services and taste also. So if you have any future celebrations, you can contact them and get your booking reserved to enjoy the party with meaty steaks by Seafite Steakhouse and Bar Dubai.
A Standard For All Steakhouses In Dubai
This restaurant is considered the benchmark defining place for all other steakhouses and bars in Dubai. You can get the best and the most premium collection of seafood and steaks at Seafire Steakhouse and Bar. The reasons behind the fame of this New York Steakhouse inspired style restaurant is the top-notch quality meat, big size portions of meat cuts, and an amazing variety of wine.
You can also enjoy a customized experience in this restaurant. You only have to tell the demands to the management of the restaurant, and they will get all the things ready according to your preferences and needs. This restaurant makes steaks from the finest beef obtained from the whole world. The most exclusive steak by Seafire Steakhouse and Bar is prepared from the meat of GMO raised Australian Angus beef that is raised by a complete feeding course of about 200 days.
Customizable Factors For a Tender Bespoke Steak Option
You can select your slab of steak by measuring it on your own parameters. Size, marble score of the meat piece, texture, cut type, age, and breed are the factors upon which you can customize your steak. After selecting a quality meat cut piece, now this restaurant also offers you a favor that you can watch your steak cooking. After the steak is cooked, you can also select the salt, condiments, and cutlery to enjoy your meal. This luxury is not provided by any other restaurant in Dubai.
Because of such a salich treatment and superior quality meat cuts, Seafire Steakhouse and Bar has turned out to be the most visited place by the visitors and the residents of Dubai who are steak lovers. The meat of this restaurant comes directly from Queensland, Australia, which makes it an exceptional choice among the other steakhouses in Dubai.
Well, after completing such a bumpy and long informational ride about the Best Steakhouses in Dubai, we hope that now you have got enough knowledge to dine in the best restaurants in the United Arab Emirates. Whether you are a visitor or a resident of Dubai, this guide will prove to be the best source of information to find out the best steakhouses. We have listed the most visited restaurants and steakhouses that have got 4.5+ ratings and are Michelin-starred ranked as well.
So if you are in Dubai and are planning a nice trip, then these restaurants are must visiting places. You can enjoy the most mesmerizing ambiance in these steakhouses and make your trip with friends or family memorable. We wish you the best of luck for finding the best steaks in the city in order to satisfy all your carnivorous cravings.