Easy And Effective Guide To Choose Your Window Blinds
Blinds are, fair enough, the best and most promising idea of a window treatment and for good reason. They significantly outperform other window coverings, most generally curtains and are a great option to settle for, if you're looking forward to bringing about luxury, comfort, timeless ornamentation and practical convenience to your lifestyle. Not to mention that investing in window blinds is the cheapest approach to a change in the interiors.
However, all these perks come down to the right selection of window blinds, as a non-suitable purchase will simply end up the other way around, particularly if you're going for this home improvement for the first time. So it's super obvious that a precise research beforehand is simply crucial in order to make things turn out favorable and most importantly cost-effective.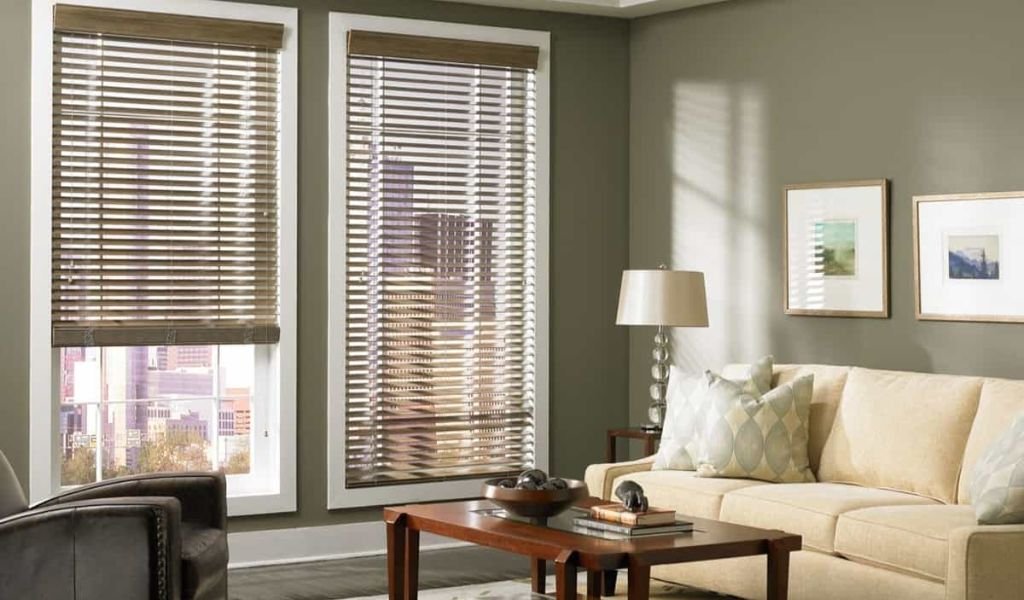 Stuff To Keep In Mind While Shopping For Window Blinds 
Design Furniture is once again at your assistance for making the perfect and long-term favorable blind purchase a literal breeze for you. The ideally realistic and relatable aspects of our blind buying guide will help you pick out the perfect window blinds for your place, having the tendency to provide well for your requirements.
(Major) Purpose Of The Intended Space
Of course, you'd want to settle for the kind of window blinds Dubai that prove maximally suitable for the very surroundings you intend to install them in. This can include anything and everything ranging from the décor theme of the room to whatever you look forward to from the next addition. For instance, in case of bedrooms, study rooms, living rooms and guest rooms, the major requirement is to get a comforting window treatment which should cancel out most of the inconvenience-causing external factors, such as noise and piercing glare.
Whereas, if it's the kids' room or the nursery, a cordless and more of an inaccessible window blind is crucial, so as to keep all safety hazards at bay. As for rooms that are meant to be luxurious, you can opt for more high-end blind choices such as fabricated ones or those offering unique light divergence patterns.
Room Illumination/Darkening Requirements 
The very choice of a window blind majorly comes down to the requirement of brightness you prefer in your surroundings or the other way around (room darkening). Blinds that let in maximum natural light (along with offering a complete control over it) are a great way to make the most out of what your nearest Star has to offer and to lower your energy expenses as well.
However, that Star often tends to cause major trouble specifically when one is trying to sleep (yes, we're talking about the piercing sunlight glare). So there does arise the need for a window treatment with room darkening properties, which can also be the foremost choice of those not fond of excessive illumination and want darkened and peaceful environments.
And you can find multiple helpful window blinds offering room darkening or in other words complete light control, such as blackout window blinds.
Coverage And Privacy Maintenance
Both of these aspects are undeniably the major factors to be fulfilled and your upcoming window treatment must have the timeless ability to provide desired coverage and privacy levels for you. This goes specifically true for areas like bedrooms, living rooms and basically every space where you don't want any interruption or disturbance. A high and promising window coverage is also important to keep Sun damage, atmospheric intensity and interior contamination at bay, so as to ensure more clean, hygienic and well-maintained living spaces.
And there are a number of window blind options that you can find in this regard, such as Roman blinds, Venetian window blinds, Honeycomb shades and multiple other options. Besides, blinds come in both stiff material and fabricated versions, which makes it easy to settle for a desired choice.
Insulation And Cooling Needs
Though this very factor entirely depends on the atmospheric conditions (and resultant requirements) of your residence, you can totally have a say in it, as well. The aspect of room insulation and cooling indirectly means energy-efficiency which is to say that your chosen window treatment must be maximally energy-efficient, in order to not just create cozy environments for you but also help you with the energy bills.
Therefore the best idea in this regard is to have quality insulating window blinds, such as blackout blinds, cellular, wooden blinds or bamboo blinds. These blinds not only insulate homes and offices to a reasonable extent but can also be used to have room cooling, depending on the requirements. And this does mean a noticeable reduction in the energy expenses as you'll be needing less artificial sources for heating and cooling.
Another super important aspect to consider while choosing your next window blinds, is to look for the ways and requirements of their upkeep and whether or not you will manage to do so. That's because some of the window blind options require somewhat more (and timetaking) maintenance in order to stay functional and durable. Not to mention the occasional need (and expenses) of professional blind cleaning services too.
Nevertheless, the good news is that this does not apply to most of the blind types and even if you take only minimal care of them, still they continue to serve you. And if you're particularly lazy and majorly into procrastination when it comes to home chores, then it's super necessary to choose the type that won't go bad very soon and can withstand your non-functionality (your less careful attitude towards them). As for the top recommendations in this regard, you can have vertical Blinds, faux wood blinds, roller blinds and aluminum blinds.
Though this factor deserves to be at the top, it's a favorable approach to believe in practicality more than being pretty, and this goes the same for the selection of your ideal window treatments too. Your chosen window blinds must align and sync well with your home decor and stand out as a really complimenting part of it. With that said, you can find a number of incredible options that will offer impressive beautification for the interiors and with a little bit of custom designing, you can totally take the very game of home decor to another level.
Fabricated window blinds tend to outperform those made of stiff materials at this point, since they offer the choices of patterns and prints. The most common examples in this regard are Roman blinds, Zebra blinds, honeycomb blinds and outdoor blinds. Though if you're a fan of solid structures, you can still find plenty of amazing options such as venetian blinds, aluminum shades, PVC blinds, roller blinds and various others.
Hoping for our window blind buying guide to be maximally advantageous for you, whenever you're about to have a window treatment upgrade for your places. In addition to all the above-mentioned criteria, it's super important to take your budget into account and never splurge in this regard. Besides, there's no need to be concerned about not being able to make an expensive purchase, as you can totally enjoy the same (and sometimes enhanced) deal of benefits with a cheap purchase. All it takes is a sound research prior to the shopping and you can enjoy multiple plus points on a budget!