The Best Upscale Dubai Marina Restaurants For a Luxury Dining

Are you in search of the top-class Dubai Marina Restaurant in the city for the finest dining experience? The iconic waterfront of Dubai Marina would be a splendid choice to make your evening beautiful and romantic, accompanied by a finely served dinner that will definitely give a super delicious treat to your taste buds.
For exquisite facilities and worth mentioning services, you can select a restaurant at Dubai Marina from the list of the top hotels. Because of the many options available, you would definitely think about which restaurant you should pick up to enjoy the best eatery and a serene view as well.
So, in order to assist you, we have listed the top and best restaurants in Dubai Marina. These restaurants will definitely elevate your hotel experience in a true sense.
The 12 Best Dubai Marina Restaurants Explained

There are a lot of restaurants that have been serving Dubai Marina for a long time, but selecting the one that has perfect scenery and also has the best taste in the entire United Arab Emirates is a bit of a hectic task.
So here on this blog, we have brought the best and the top-class delicacies of the Dubai Marina Restaurants that will definitely help you a lot in finding the best spot for you. The following restaurants are on top of the line.
1. Observatory Bar & Grill
2. The 86 Steakhouse
3. Celebrities by Mauro Colagreco
4. Ruya Grosvenor House
5. Bussola – The Westin Dubai Mina Seyahi
6. Indego Bu Vineet
7. El Sur
8. Mazina
9. Eauzone
10. Marina Social By Jason Atherton
11. Toro Toro
12. Rhodes W1
Above, we have listed the best and most popular restaurants that are located in the premises of Dubai Marina. You can visit any of them according to your taste and preferences because each restaurant offers different kinds of featured products that are the signature dishes of that restaurant. So, without further ado, let us talk about these appetite removal stations.
1. Observatory Bar & Grill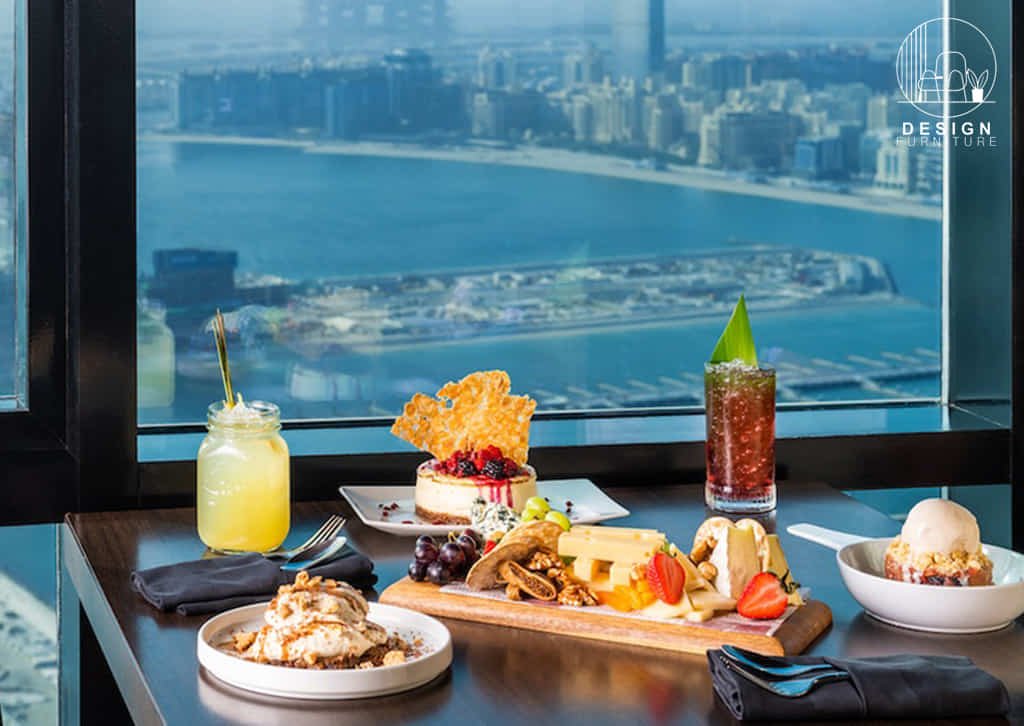 Address: King Salman Bin Abdulaziz Al Saud St – Dubai Marina – Dubai – United Arab Emirates
Service Options: Dine-in · Takeout · No-contact delivery
Timings: Sunday, Monday, Tuesday, Wednesday, Thursday, & Friday (12 PM to 12 AM) and Saturday (12:30 PM to 12 AM)
Contact: +971 4 319 4000
You might have heard about the Dubai Marriott Harbour Hotel. The Observatory Bar & Grill is on the 52nd floor of the Marriott hotel. Because of its height, you can enjoy a 360-degree view of the entire Palm Jumeirah and Marina at this Observatory Bar & Grill restaurant. The hotel has got international cuisine that delivers high-class dishes of different appetizing tastes.
Enjoy Traditional And Smoky Flavours
If you want to have traditional food, then traditional dishes with their own creative textures and ideas will definitely add to the presentation and the taste of the food as well. A bar expressing vibrant colors is also present, which offers a wide/extensive variety of different kinds of drinks and beverages.
For the smoky food lovers, they have got many grill options and delectable meats with some seafood stuff. The menu for the drinks starts from mere cocktails, and it also shows up some old-time wines for a really mesmerizing evening.
The overall location of the venue just resembles an observation deck that has concave-styled windows from floor to ceiling. These concave windows offer a really magnanimous view.
What Do They Offer?
Appetizers
Main Courses
Wood Smoked Grills
Signatures
Starches
Nature's Harvest
Desserts
Beers
Champagne
Wines
Cocktails
Drink Zero
Spirits & Liqueurs
Soft beverages
Bar Bites
They have adjusted their menu just according to their different promotion offers that will be very appealing to both the local clients and the international visitors. The menu has been divided into 4 categories, each of which is mentioned as follows.
Regular Promotional Offers
In order to give the clients an exceptional type of food experience, this restaurant also provides them with the best and top-class promotion offer that cannot be ignored at all. Some of the most famous and on-demand promotions offered by the restaurant are:
1. Sky High Brunch
Timings: 12:30 Pm to 3:30 PM (every Saturday)
Pricing: AED 499 per person
This Sky High Brunch offer is valid on Saturdays only. You can enjoy a four-course brunch meal comprising juicy grilled options accompanied by some really refreshing beverages as well. With this offer, enjoy the most panoramic views of Dubai Marina from a new height.
2. Wings Wednesdays
Timings: 5 PM to 10 PM every Wednesday
Pricing: AED 150 per person
For people who love to enjoy chicken wings, "Wings Wednesdays" is a real treat. Enjoy the chicken wings completely soaked in honey or buffalo BBQ sauce for a smoky taste. Flowing grapes and hope are also served for the first three hours.
3. Queen's Social 2.0
Timings: 7 PM to 10 PM every Tuesday
Pricing: AED 125 per person
This offer is only valid for women. So, ladies! Get ready to enjoy delicious bar bites and free-flowing beverages and drinks in this Queen Privilege Offer.
4. Happy Hour
Observatory Bar & Grill: 4 PM to 7 PM daily
The Croft: Monday to Friday 4 PM to 7 PM | Saturday & Sunday 12:30 PM to 7 PM
Counter Culture Cafe: 4 PM to 7 PM daily | From 12 PM to 7 PM buy 1 and get 1 free on different cocktails.
You can sip the really refreshing concoctions made by the perfectly talented and professional crew of the bar. During this hour, you can also get the delicious bar bites at discounted rates.
Their Speciality
The main reason people mostly visit this restaurant is the view that it provides. You can enjoy an overall 360-degree view of the beautiful Palm Jumeirah and Dubai Marina from this hotel.
You can make it a highly memorable experience by visiting the Observatory Bar and Grill restaurant and availing their different promotional offers, from Happy Hour to the Sky High Brunch.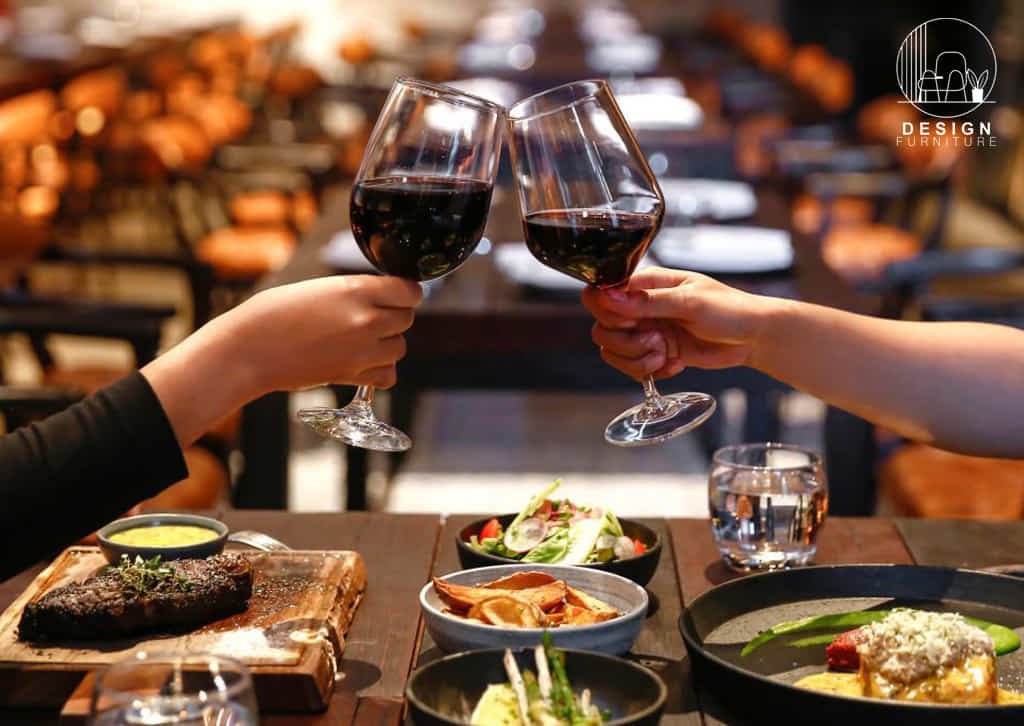 Address: Al Marsa Street, 66, The Address Hotel, Ground Level – Dubai – United Arab Emirates
Service Options: Dine-in · Takeaway
Timings: Sunday, Monday, Tuesday, Wednesday, Thursday, Friday, & Saturday (12 PM to 11:30 PM)
Contact: +971 4 454 9538
If you want to enjoy your food in the world's premier hotel, then Ruth's Chris Steak House would be your best choice ever. With high-end hospitality, this place is the home of the most perfectly made and highly succulent steaks available in the entire United Arab Emirates.
This restaurant in Dubai Marina always tries to give the clients the most perfect ambiance and has the aim of providing the best service ever.
Enjoy The Sizzling Hot Fresh Steaks
The staff of the hotel always tries to achieve their set goals, which is a complete tribute to the perfectionism and passion of the founder. They never compromise on the quality of the materials that they use in their food products. The beef is sourced from the Midwest region of America to prepare the sizzling steaks, which is why the quality of food remains high.
Enjoy Your Meal In Private Dining Rooms
Then, after the preparation and cooking, these steaks are served on a hot plate that is covered with pure butter that completely enhances the taste of the steaks in a true sense.
Other than steaks, there are many other dishes as well that are not even limited to oysters and cowboy ribeye. If you want a complete distraction and hurdle-free dinner, then you can also book a private dining room.
What Do They Offer?
| | |
| --- | --- |
| Salads And Appetizers | Sauces |
| Starters | Desserts |
| Mains | Mocktails |
| Side Orders | Cocktails |
| The 86 Signatures | Beers and Wines |
| From the sea | Juices and soft drinks |
| Vegetarian | Spirits |
Their Speciality
As it is clear by the name, the restaurant is well-known for its steaks. The meat they use is beef, and no compromise on the quality of meat has ever been made.
They get their beef directly from the cows raised in Europe to ensure the quality, taste, and texture of the ultimate dishes after preparation. So, if you're planning a steak party, the 86 steak house is the best option in Dubai Marina.
3. Celebrities by Mauro Colagreco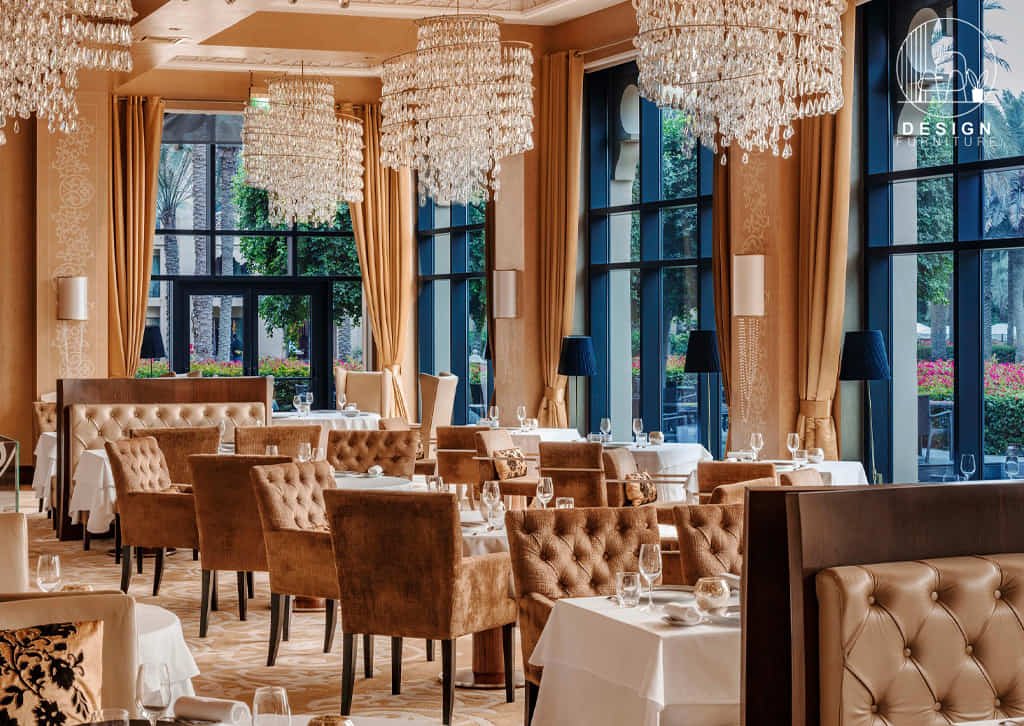 Address: King Salman Bin Abdulaziz Al Saud St – Dubai Marina – Dubai – United Arab Emirates
Located In: The Palace at One & Only Royal Mirage
Service Options: Dine-in
Timings: Monday to Saturday 7 PM to 10:30 Pm and Closed on Sundays
Contact: +971 4 399 9999
This restaurant is in One & Only Royal Mirage on the premises of Dubai Marina. Celebrities offer a perfect dinner distraction-free environment, and it is also a good option if you want to enjoy casual meals with your loved ones.
It is the best spot to get rid of your hunger when with friends, and you can also commemorate different special occasions at Celebrities by Mauro Colagreco.
Perfect Ambiance For Luxury Feel
To make the look literally extravagant, there are many crystal-made chandeliers in the sitting lounge.
These add-ons perfectly make the interior exquisite and attract clients as well. Besides the beautiful dining lounge, there are also private dining rooms so that you can have your dinner facing no external hurdles or distraction at all.
A Really Worth It Place To Dine!
There is an outdoor wooden deck with lush green gardens, huge and elegant mirrors, lighting that has a dramatic approach, and a grand/luxurious table is also present to cater to the large gatherings.
These are the orientation and decor approaches of the lounge, and on the other hand, the private dining rooms can easily accommodate 10 to 20 people. A selection of standard cuisine genuinely in European taste and style, accompanied by world-class wines, is served at this restaurant.
What Do They Offer?
This restaurant offers a lot of variety, including different grilled items and other seafood as well. You can also find varieties of cuisines of vegetarian origin as well. For further menu details, click here.
Their Speciality
The specialties of this hotel are French-originated dishes and food products. Here you can enjoy different dishes with a touch of the French region, and the French ambiance in the hotel is also provided to the customers.
Chef Mauro Colagreco continuously gives different innovative ideas and new dishes to the restaurant that attract the local and international tourists and visitors as well.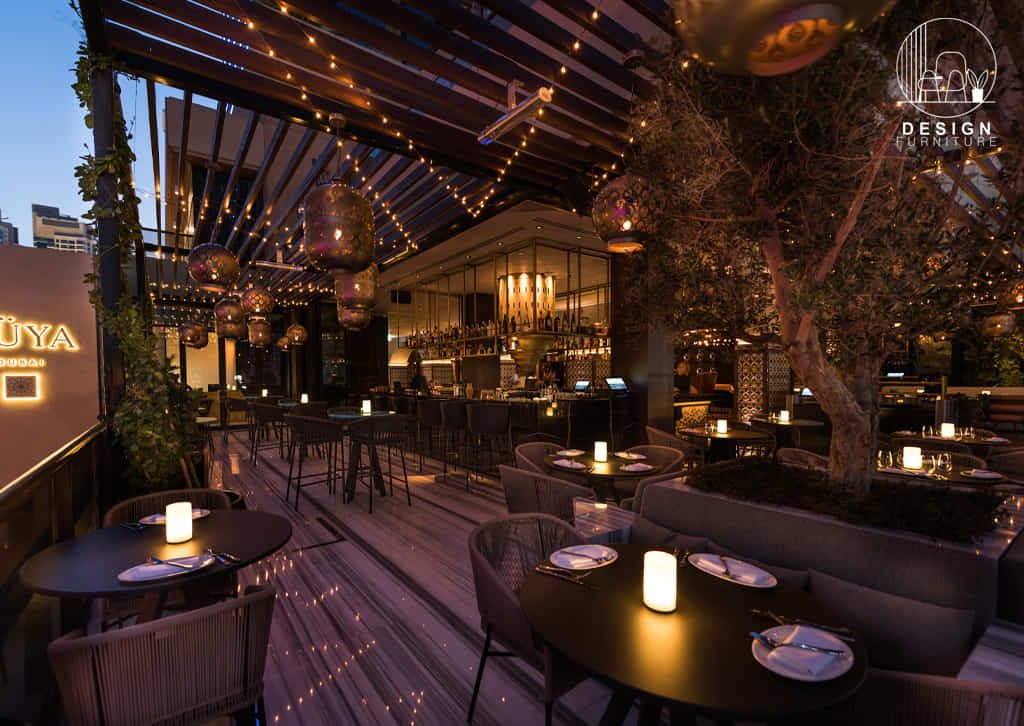 Address: Al Emreef St – Dubai Marina – Dubai – United Arab Emirates
Located In Grosvenor House, a Luxury Collection Hotel, Dubai
Service Options: Dine-in
Timings: Saturday to Sunday 6 PM to 1 AM
Contact: +971 4 399 9123
If freshly flavored Anatolian cuisine is your desire, then the Ruya Grosvenor House Restaurant would be an unbeatable choice. This hotel is in Grosvenor House, which makes the entire look very authentic and mind-soothing as well. Anatolian cuisine is very flavourful and rich in old traditions.
Dining With a Perfect View!
When you dine at Ruya, you will definitely find yourself completely immersed in the history of Turkey and the vibrant view of modern Turkey as well. At this palace, you will enjoy a traditional Turkish bar and a restaurant as well.
This is the very first hotel that brought such a creative concept into the city of Dubai. While having a perfect meal at this place, you can literally enjoy the beauty and the really breathtaking view of Dubai Marina city.
Enjoy Top-notch Beverages And Food
Along with such a tremendous and really stunning location, you can enjoy international high-class food and beverages.
This place is thought to be an excellent spot for socializing and enjoying a formally arranged evening, accompanied by a very subtle and delicious type of dinner. Customers can enjoy a completely conventional dining experience or can enjoy the exotic view of Dubai Marina while having their casual dinner on the terrace as well.
What Do They Offer?
The hotel offers a lot of things and different types of menus. Some of the major menus are listed as:
Their Speciality
At the Ruya hotel, their specialty includes the Anatolian kitchen. Their Anatolian dishes have the best flavors, and they also have a literal sense of Anatolia and Turkey's historical food.
The contemporary and really mind-soothing Anatolian cuisine of this restaurant is the reason for its fame and is considered the signature product of the Ruya Grosvenor House restaurant in Dubai Marina. They perfectly express different historical flavors of Turkey, from the Mediterranean to the Black Sea in the modern day.
5. Bussola – The Westin Dubai Mina Seyahi

Located In: The Westin Dubai Mina Seyahi Beach Resort & Marina
Address: The Westin Dubai Mina Seyahi Beach Resort & Marina – Dubai – United Arab Emirates
Service Options: Dine-in, Takeaway
Timings: 12 PM to 3 PM and 7 PM to 11 PM (all the weekdays)
Contact: +971 4 511 7373
If your target is to find a hotel that serves an outclass Italian menu, then Bussola is our goal. In Dubai, Bussola is the only restaurant that offers Italian cuisine to the locals and international visitors as well.
This hotel is included in the category of hotels that are award-winning and have made their ranks high in recent years as well. So, this restaurant is going to be an ideal place for people who love Italian dishes.
3-in-1 Unique Food Levels Concept
The Westin Dubai Mina Seyahi Bussola Hotel is well-known because of its unique 3-in-1 concept that it offers to its customers. The guests can experience the best meal of their lives in this unique scenario and in various types of settings.
These settings include three levels of the restaurant that are specified for a special type of food item. These levels are described below for a better understanding.
Lower Level Of The Restaurant
With classical dishes, the lower level of the restaurant is famous for its subtle dining experience. Here you can give your taste buds a really delightful treat with the flavors of North and South Italy.
Upper Level Of The Restaurant
The next, or the upper level of this restaurant, is designated as a pizzeria. It is well furnished for such customers who demand a more comfortable/relaxed, and casual type of environment for having their meals. You can choose a perfectly appetizing food option from the variety of antipasti and pizzas at the restaurant.
What Do They Serve?
The restaurant has its specialty of Italian food. You can get their whole menu here. They offer a wide variety of food items.
| | |
| --- | --- |
| Seafood | Land |
| Salads | Soups |
| Risotto | Pasta Selections |
| Main Courses Of Meat | Seconds Of Pisces |
| Side Dishes | Ice Creams |
| Astrian Sweets | List Of Allergens |
Their Speciality
The Bussola restaurant is of Italian origin and is well-known for its Italian cuisine. The major food item which is most sold and is considered the best in the entire Dubai Marina by this restaurant is the Italian pizza.
With a really casual and completely relaxed family atmosphere, you can enjoy their top-class Italian pizza, which is hard to find in the whole of Dubai.