13 Of The Best Beach Clubs In Dubai To Be Visited For The Perfect Summer

The best beach clubs in Dubai are no less than a blessing if you want to enjoy your summer holidays with your family. During the high temperatures of summer, the scorching sun can be very irritating and it can be dehydrating as well.
In such conditions, the best beach club in Dubai can be lifesaving and a companion that can refresh you in the true sense. If you are living in Dubai, then you have got some extra fortune as the city has some fantastic beach clubs that must be visited.
At these beach clubs, you can get yourself completely chilled and can enjoy your vacation with a whole heart. But here, the problem is that, first, you should know about the best places that are well-known for their beach clubs. So stick with us to find out about the best beach clubs in Dubai.
Ultimate List Of Best Beach Clubs In Dubai | Detailed Overview

Here in this article, to help you find the top beach clubs along with the beach bars in Dubai, we have short-listed some of the top beach clubs that are present in Dubai. In case you are planning your beach trip, here are the top destinations to which you can go. So let us have a look at all of them one by one.
Azure Beach
Nikki Beach
Cove Beach
Sole Mio
Drift Beach
Bulgari Yacht Club
WET Deck
White Beach
Bla Bla
Soulbeach Dubai
Twiggy by La Cantine
Beach by FIVE
RIVA Beach
Above are the 13 most visited and best beach clubs in Dubai. If you are on vacation or want a family day out, then you can visit these clubs and make your summer days entirely beautiful and refreshing as well. Now let us move towards the detailed overview of those beaches down here.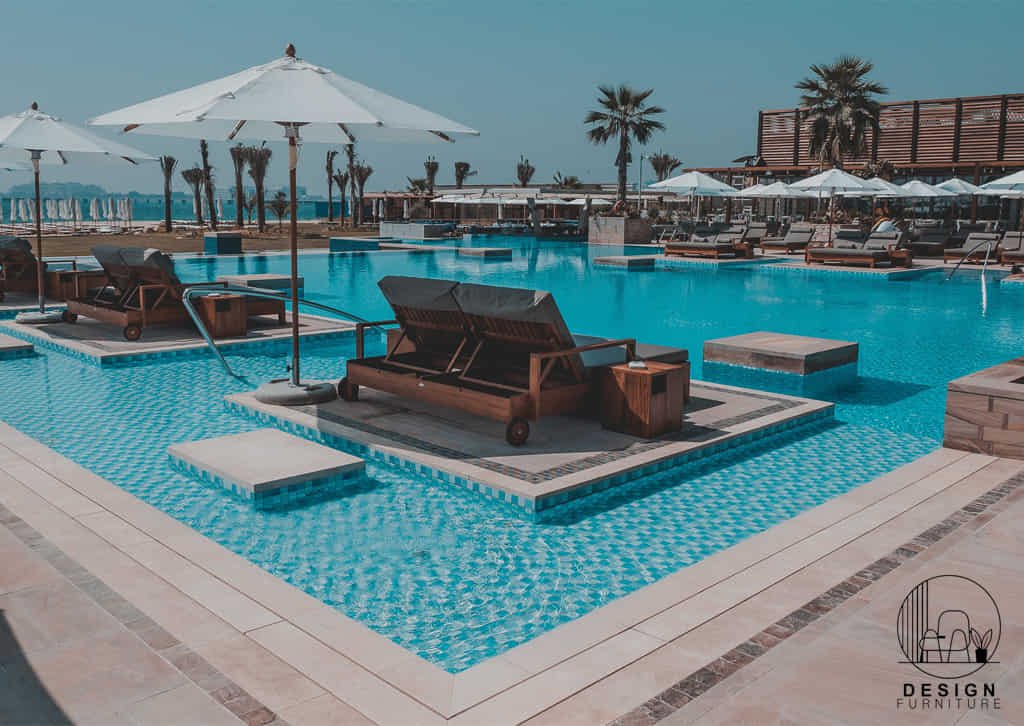 You might have heard about the Rixos Premium Hotel. The Azure Bech Club is part of this superior hotel, which is in JBR. Azure Beach is nearly 2 months older than its neighbor, Bla Bla Beach. You can enjoy all the facilities that a beach club offers at this beach.
These facilities include a Jacuzzi, a sundeck, a massive swimming pool, and a beachside bar as well. Azure Beach is one of the best beach clubs in Dubai that has been serving the people of the UAE for a long time.
Besides all these parts, you can also enjoy selecting any of the luxury cabanas for you. In these cabanas, the beach management offers private pools and extremely comfortable sun beds where you can enjoy the sun with your family members.
This is the more appealing way to enjoy a wholesome day at the beach. They also provide you with a dedicated staff that is always present to fulfill your dining needs. Azure Beach Club is definitely a good choice among the different beach clubs present in Dubai.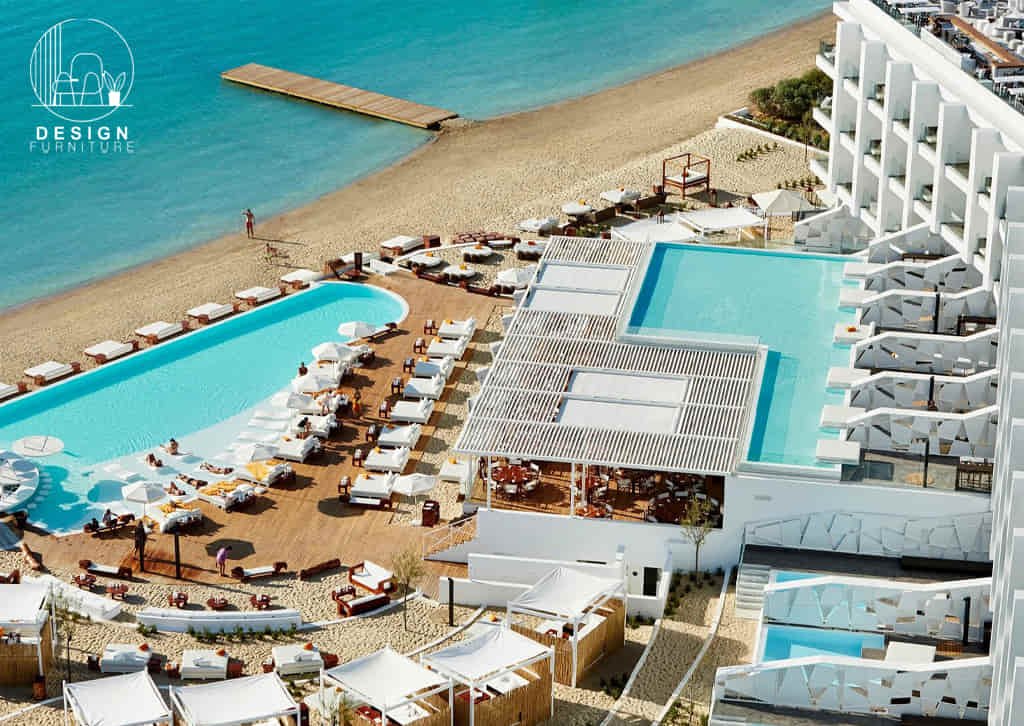 A couple of years ago, the popular beach in Miami landed on the premises of Dubai, and because of its high quality and admirable service, the beach has become one of the top beach destinations in Dubai.
Yes, you are thinking it right. I am talking about the Nikki beach club present on the island of Pearl Jumeirah in Dubai. The wooden decorative elements perfectly embellish the tribal-oriented decor of this beach club.
Different cabana-style beds and lavish sun beds are also present in this beach club which offers you a high-class experience of enjoying the sunshine while lying comfortably in one of the best beach clubs in Dubai.
A selection of mouth-watering foods and cocktails are also offered at this beach club. In short, if you are searching for the best beach spot to enjoy in the summer, then Nikki Beach has become the ideal location and entertainment capital for the people of the United Arab Emirates.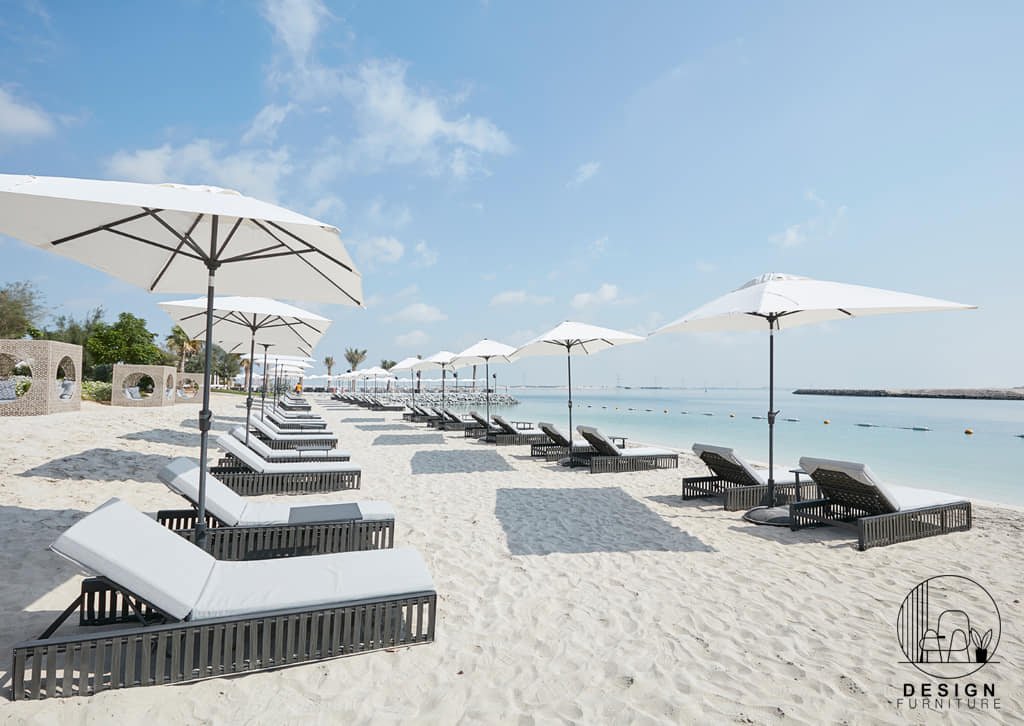 Along the coastline of JBR, Bluewaters Island, an extremely ideal place is present that would be really appreciated by most beachgoers. The Cove beach club is provided by a luxury hotel named Caesars Bluewaters Resort.
All thanks to this resort for making such a pretty and worthwhile beach point to enjoy in the scorching summer afternoons. At his beach club, you can enjoy a lot of facilities that can definitely serve you well so that you may visit them again and again. If you want to enjoy a magnificent afternoon accompanied by a luxurious evening, then Cove Beach would be the best choice to go for.
There are currently 3 pools that are stretched across an extensive area just in front of the beach. The unique Rose Lounge and luxury Cove beach restaurant are also present to serve people the best taste ever in the best beach clubs in Dubai that they have experienced at any of the beach clubs in Dubai.
At this place, you can enjoy a fun afternoon and even a lavish evening party that turns into a nighttime gathering as well. This means that night-shift pool parties can also be enjoyed at this place.
If you ever plan to visit Kite Beach, then Sole Mio is the best beach club that is present over there. It is one of the unique and best beach clubs in Dubai, in the heart of Jumeirah. You can easily rent out sunbeds, umbrellas, and towels in case you want to spend your whole day on this most popular beach in Dubai, which is surrounded by crystal-clear water and white sand.
The prime point is that you can also enjoy the magnanimous and iconic view of the most luxurious hotel and the tallest building in Dubai, Burj Al Arab, from this beach as well. A rough estimate shows Sole Mio is visited by 50,000 visitors annually. The figures confirm it is one of the most visited beach clubs present in Dubai.
On the kite beach, multiple sports activities, restaurants, a food truck, and other miscellaneous things are present that attract the attention of people toward the kite beach and Sole Mio beach club as well.
The overall presentation of this beach is very good and offers you a lot of activities that can attract the attention of your kids and make them enjoy such amazing beach games. So it can be a good choice among the best beach clubs in Dubai to go on vacation with your whole family.
The only single beach club at Royal Mirage that is an award-winning beach club as well, is the Drift beach club. The Drift beach club offers you a really fantastic beachfront view. You can spend the whole day at this beach club. You can rent sunbeds and umbrellas as well.
If you want to enjoy it separately, you can also get a private cabana, which is just like a small suite. Cabanas are the best choice if you want to enjoy the beachside view with your children and your family safely and privately. The sunset view is really breathtaking and can add to the moments of your beautiful evening in a genuine sense.
The private cabanas offered by Drift Beach Club have their own facilities that include private lounges, flatscreen TVs, sound systems, and shower facilities as well. To cater to your needs regarding dining and other things, Drift Beach Club and other of the best beach clubs in Dubai also offer you a cabana waiter. If you are feeling hungry and you want to have a complete main course meal, then you can move towards the restaurant by Drift Beach Club.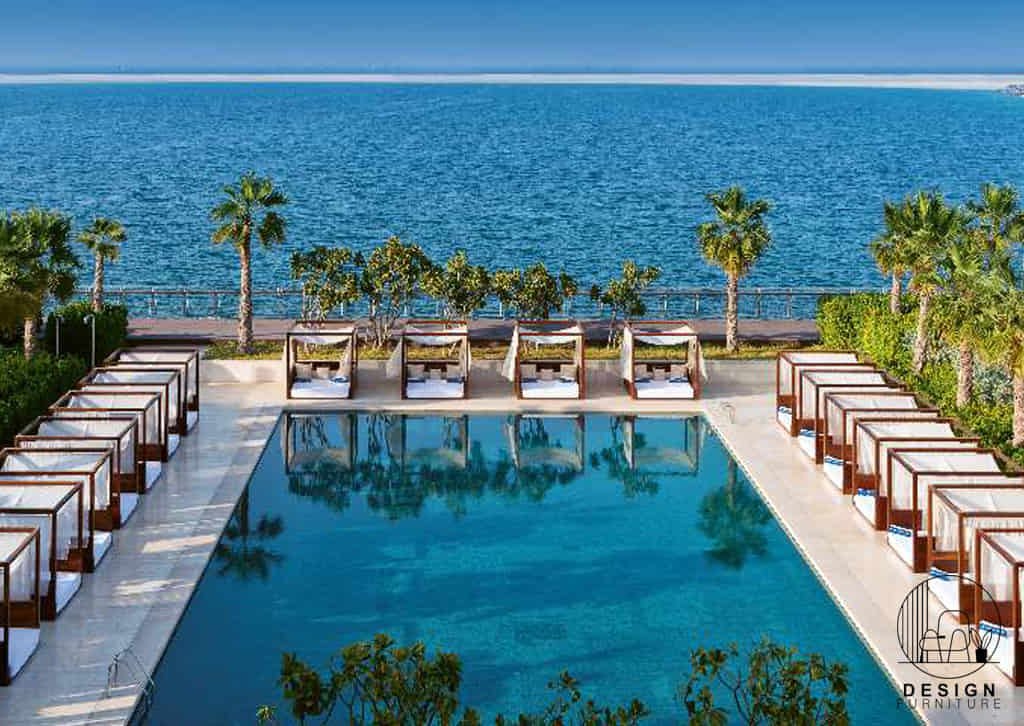 It is an integral portion of the most stunning and famous Bulgari Resort & Residences that have been providing their services for many years. Bulgari Yacht Club is next to the 46-berth harbor.
The surroundings of this beach club are perfectly adorned by the praising scenes of the Mediterranean coastline, which makes the overall look and feel of this beach club more appealing and, naturally, more fascinating as well.
When you move into the stunning pool of this beach club or head towards the signature restaurant of Bulgari's Yacht Club, then you will definitely feel it similar to having yourself pampered on the Italian Riviera.
The specialty of the Italian restaurant that is present in the best beach clubs in Dubai is the deliciously prepared meal that is focused entirely on seafood products. To ensure a great whole family experience, they also have a Little Gems Club for the kids.
The contemporary beachfront experience you will get at WET Deck beach club is incredible and beyond your expectations. This beach club is a subsidiary of the W hotel, which is on Palm Jumeirah.
It has also won the award for the master chef for its Massimo Bottura restaurant, Torno Subito. This beach club is no less than a blessing for beachgoers and is a complete paradise for beach lovers as well. The overall view and the sight of the pool that are present in the best beach clubs in Dubai will definitely fascinate you.
The WET Deck features a large number of multiple pools that start sloping slightly down from the hotel and arrange all the pools in a curved manner which then leads towards the beach. Private cabanas, personal gazebos, private beach patches, lounge decks, and crackling crispy walkways are also present in this WET Deck beach club Dubai.
It is one of the most luxurious beach clubs in Dubai and the surrounding areas. All these facilities, when combined, make you surrounded by perfectly featured and fully loaded places that have got uncountable benefits and amazing views as well.
So, if you want to go to the beach with your friends or family, WET Deck should be at the top of your list of different beaches in Dubai. Because you can get almost all types of facilities, from private beaches to world-class restaurants for mouth-watering dishes and drinks.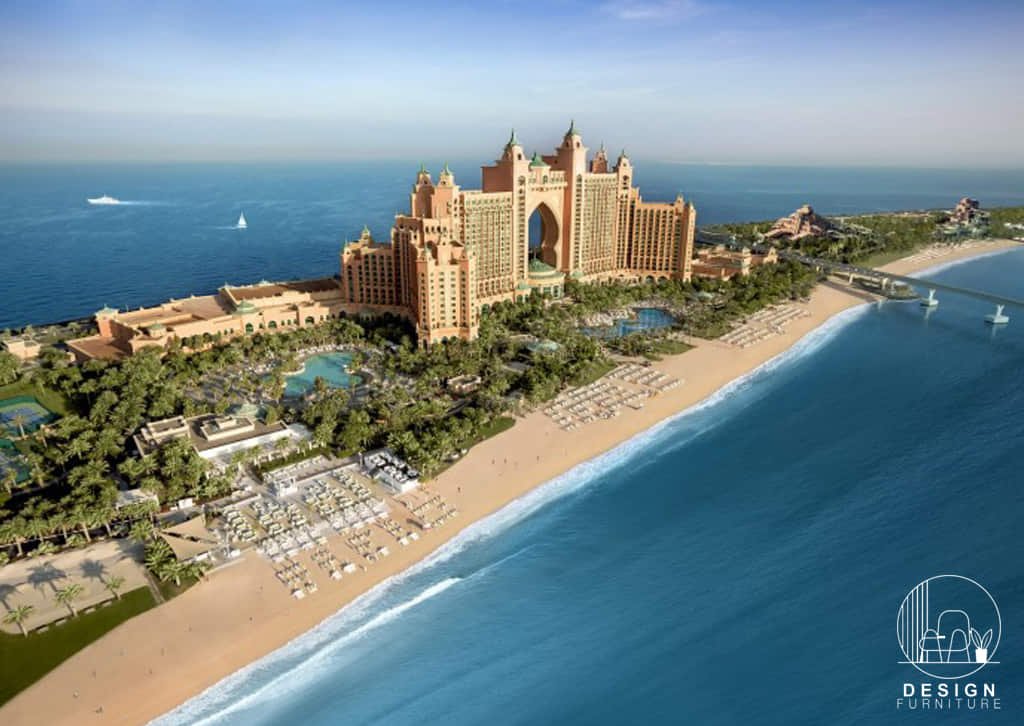 The most reputed and best beach clubs in Dubai and the world are present at Atlantis, which requires no kind of introduction at all. This beach is called White Beach. Many global celebrities come to this destination to spend their vacation during the summer and click photos at this beach for their Instagram feeds and Twitter handles.
There are a lot of things that are featured in this white beach club, and all of them will truly add an exceptional feel to your trip. In the white beach club, you can see an amazing infinity pool, private sunbeds, cabanas, pergolas with shades, and a lounge-type terrace, and to visualize the Mediterranean coastal image, they have got much more too.
The White Beach Club is a globally known summer vacation spending point that is much liked by international celebrities, and the residents of Dubai also like this place. For pleasing your appetite, they have got an international standard white restaurant.
At this restaurant, you can get everything from little bites to brunch and, finally, full-fledged main course food as well. The view that will fascinate you during your dining in the hotel of one of the best beach clubs in Dubai is worth capturing. You can enjoy the city skyline and palm tree view from there without any distractions at all.
If you want to visit a beach club in Dubai that comes in the category of the newest beach clubs, then this club with an exceptional name would be a superb choice. The Bla Bla beach club was established at the end of the year 2020. Just opposite Bluewater Island, the Bla Bla beach club is located in Jumeirah Beach Residences.
When we talk about the views, then it is most obvious that the Bla Bla offers you greatly amazing and spectacular looks that can be very enchanting and mind-soothing as well. You will have a breathtaking view of the Ain Dubai Wheel and the surrounding stretched areas of the Arabian Gulf. The perfect location and stunning view of this beach club attract visitors in a genuine sense.
In the club itself, you'll see over 20 bars. These bars are owned by the best beach clubs in Dubai and are open all the time in order to provide customers and visitors with the most refreshing drinks, such as margaritas, lemonade, etc.
3 restaurants are also available in the bar if you get hungry. They have a live band and an extensive type of mind-rendering deck along the poolside for a complete beachfront type party and entertainment purposes.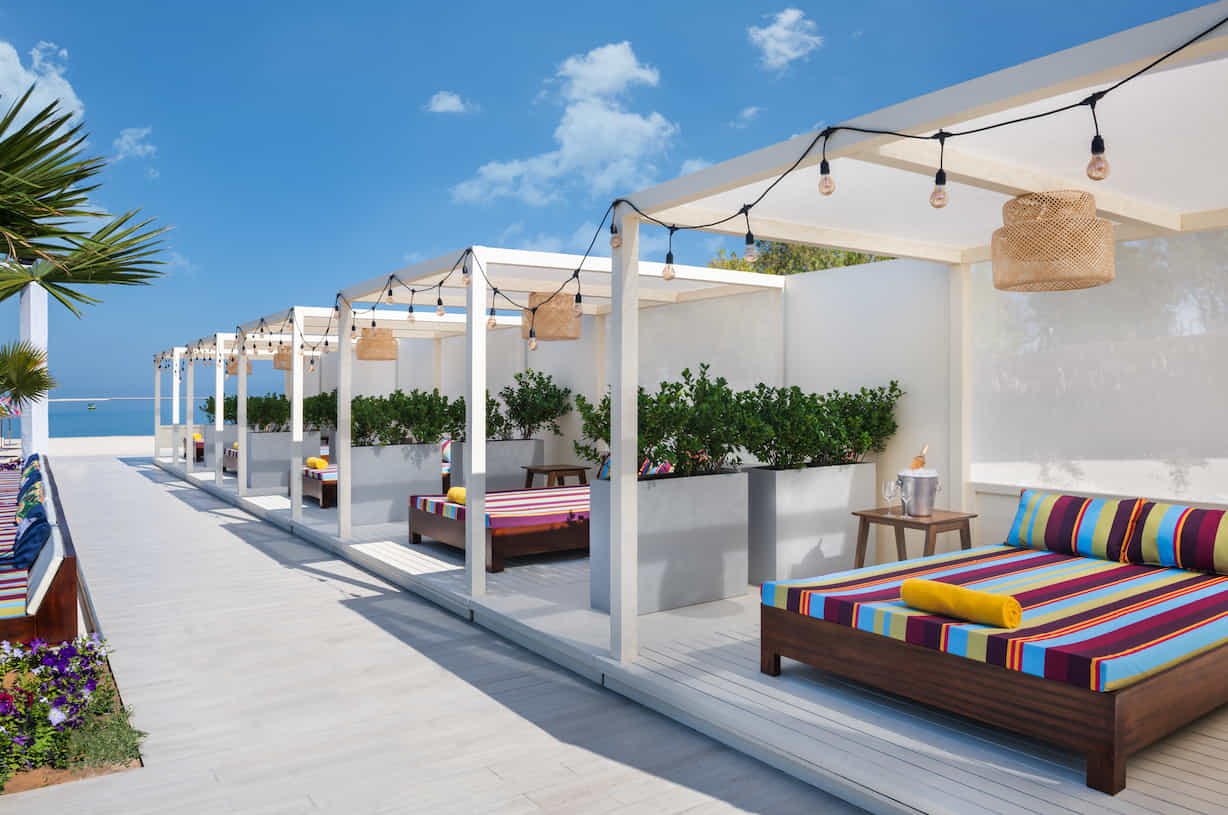 This beach club is on the first floor of Jebel Ali's JA The Resort. Soul beach Dubai club is far away from the entire locality of beach clubs present in Dubai. This club is the most recent and very new addition to the burgeoning scene of beach clubs in Dubai.
The overall venue, location, facilities, and other things are very impressive about this new beach club operating in Dubai. The sight and the arrangement of Soulbeach Club Dubai are very exceptional and amazing in such a way that you will definitely lose yourself in the beauty and aesthetics of this place.
There are many pools, outdoor and indoor lounges, a bar, and a huge event space on the rooftop of this soulbeach Club Dubai. You might also get live DJs as the night falls. The overall view of this place turns into a DJ party at night in this best beach club in Dubai.
Besides all these places, an Aperol lounge, outdoor and indoor restaurants, Estrella beach bar, and other mesmerizing places are also present at which you can spend your evening most wonderfully. A 26-meter-long sunbed, beanbag sitting places, sunbathing areas, and multiple lounges are also available at this beach club.
Park Hyatt Dubai has got some of the most serene shorelines present in Dubai. The Twiggy by La Cantine is a beach club that is on the shores of Park Hyatt Dubai. This beach club is completely dappled by the sun and lies exactly between the beach club and an alfresco restaurant.
If you want to enjoy Mediterranean-inspired dishes at this beach, then you can go through the delectable lists of foods present on the menu of the upper-described hotel. This place is one of the best beach clubs in Dubai and the United Arab Emirates.
There are luxury pathways and lounges with ivory sand that follow smoothly to the 100-meter infinity pool. This pool contains vivid-clear water conditions that majorly attract the attention of the viewers towards itself.
This Twiggy by La Cantine beach club is the newest addition to the clubs of Beach Dubai. Although it is a new beach club spot, an elegant approach can be visualized across the entire place.
You can get a wooden terrace that is lined with a glass finish. This glossy finish adds to the visuals and real charm of the palace in a true sense as well. You can enjoy an instant holiday feel as there is also freestyle greenery all around the sidewalks and terrace. From this place, you can move forward to the lagoon, where stylish cabanas are present to ensure the most pleasant holiday trip.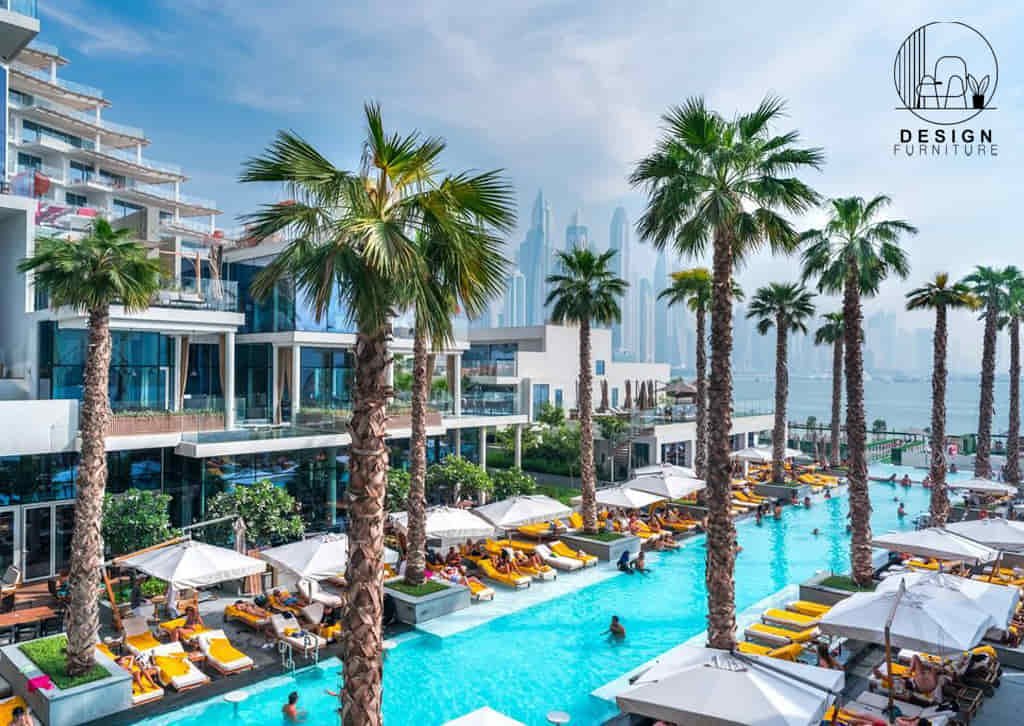 If you want a huge/gigantic type of beachfront space with a cabana, an ice-white beach, a dining deck with an expansive area approach, a lounger with double width, and lively/entertaining soundtracks with huge crowds, then no other beach clubs in Dubai can beat the class of Beach by Five at all.
To add a feather to the cap, this beach club has got a glass-lined pool that has got a perfectly sparkling chandelier on top of it. This is the only beach club in Dubai that has a chandelier over the top of the pool. You can spend your whole day dipping your feet in the calm waters of pools and the Arabian Gulf.
Then, to entertain your hunger, you can head towards the Alfresco restaurant and enjoy European tapas, crispy calamari, Seabass carpaccio, burrata, etc. Aside from the appetizers, you can also get some blended and mixed beach drinks to quench the thirst of the entire sunny day.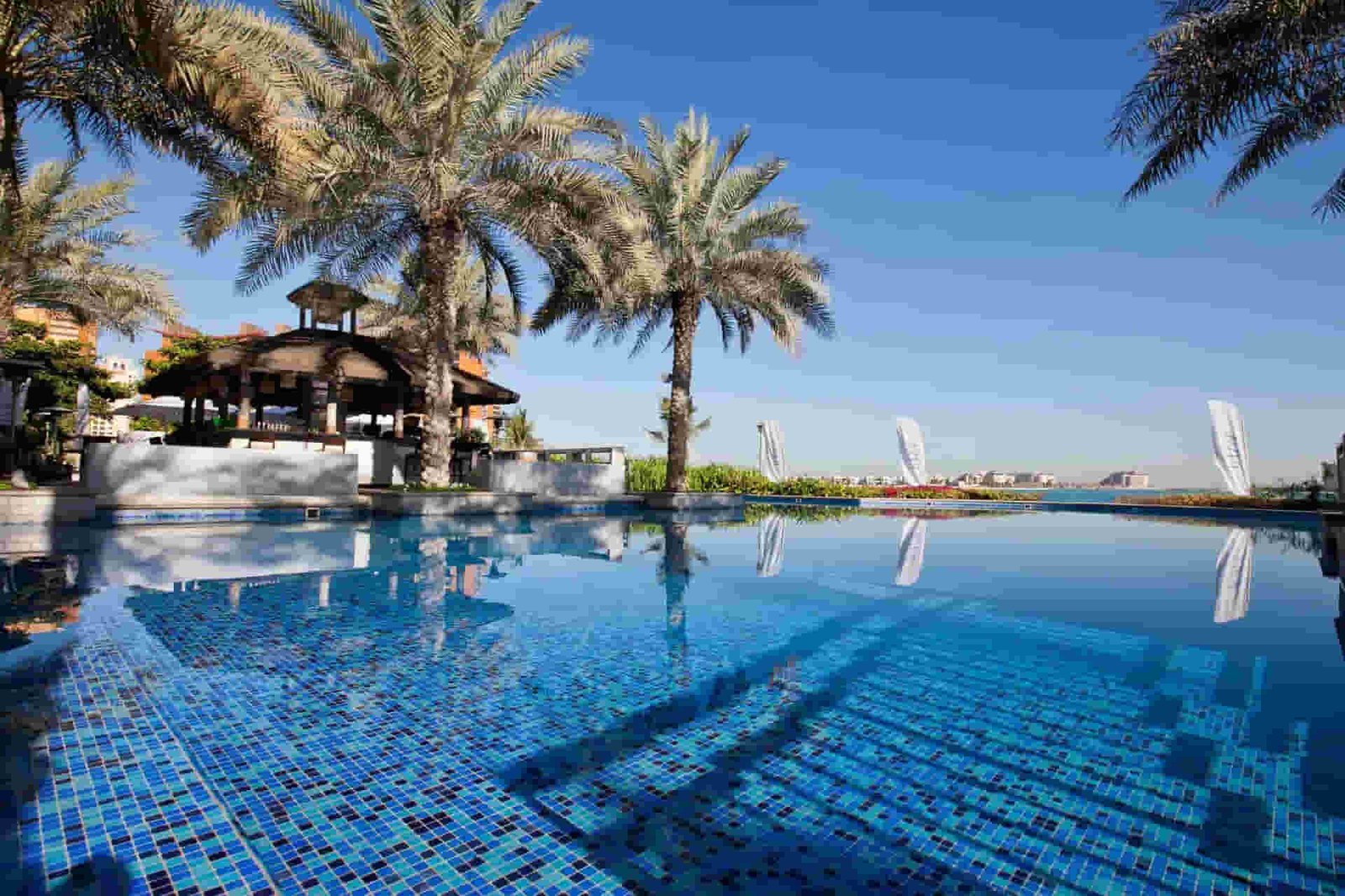 One of the prime locations that are considered the best to go to with families in Dubai is the RIVA Beach Club. It is among the oldest beach clubs in Dubai that have been serving tourists and visitors for a very long time. It is very popular among the residents of Palm Jumeirah, and the guest reception hours of this beach clutch are from 7 a.m. to 7 p.m.
A kids' swimming pool, an extensive azure pool for swimming, and a private area of the beach are present to increase the popularity of RIVA beach among the visitors and the daily visiting guests as well. This beach is one of the best beach clubs in Dubai, but it hasn't got a complete hold on this field to date.
Across the different areas of the beach, you can see beverages and food services. But for those who want to do more formal dining, they can move to the RIVA restaurant and order different Mediterranean dishes. But keep in mind that these dishes are heavily based on different kinds of seafood. Evening deals for dining and happy hours convert this place into a complete heaven for you and your family.
Conclusion
This was our presentation with the list of the best beach clubs in Dubai for a enjoying perfect summer holiday as well as spending a great leisure time. This enlisted info isn't less than a blessing for the residents of Dubai and most importantly for those planning on visiting Dubai. And of course, getting to know the perfect spot to hang out is just as important as spending some relaxing time, so that you don't waste your time at all and only head to the best and most delightful places.
Wishing you fun hangouts ahead!