A Guide to Bathroom Furniture
Bathroom furniture comes in many different shapes and sizes. You can find small cabinets with mirrors and big units with both a toilet and a sink. There are many different bathroom designs and materials from which to choose. It takes time to Identify your best option. Design Furniture has created a manual explaining the many bathroom furnishings options and how to set them up. They offer you the whole guideline to choose the best bathroom furniture option.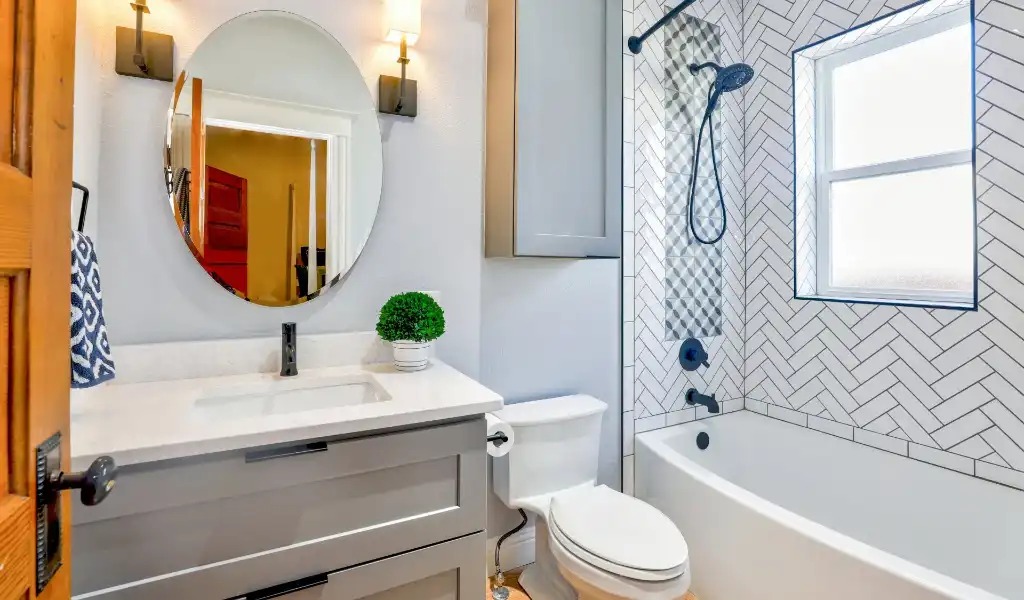 Different Kinds of Bathroom Furniture
Vanity units are very common bathroom furniture that are made to be used with basins. Vanity and washbasin units are similar because they are used with basins. One key difference separates them. Vanity units can either be floor or wall-mounted. They fit into many vanity basins. Washbasin units are used with fitted furniture and are designed for semi-recessed washbasins because they are deeper than regular units.
WC units can be used for back-to-wall and wall-hung toilets to hide the WC water tank. You can often find them in a furniture set, but they can also be used alone. Toilet units have a tank inside them. Some manufacturers include the tank, while others let you choose your own. These water tanks can be operated outside using a push button, lever, or sensor switch. To get to the water flush tank, you can usually take off the front panel or sometimes lift the worktop. They are commonly used in furniture sets or with a sink unit in a small bathroom.
Large Multiple Door Options
These are available in many different sizes. These doors can make a bathroom look deeper and more stylish. If you want a fancy and simple look, recessed versions of mirror cabinets are perfect. They fit inside the wall and are great for people who think having a mirror cabinet sticking out above their sink will look big and bulky.
Column Units
If you want to keep your bathroom organized, column units are great for storing many things. These units are very tall, making the bathroom look taller and giving you a place to store things. The color and appearance of column units can differ depending on the manufacturer. They are often designed to match other furniture in a collection. The shelves can be adjusted to fit your needs and make the storage space your own. You can choose between single or split doors. There are also options for mirrored and open-shelf designs.
Wall Mounted Cabinets or Side Units
Wall-mounted cabinets and side units are great when you need a useful piece of furniture for your bathroom. You can put these anywhere in the bathroom to add extra storage. A stylish look happens when you put them in a different spot from other furniture, like a vanity unit, to make the bathroom feel more spacious.
Base Units
Base units are used in fitted furniture to provide additional storage and can be arranged to fit the entire length of the room. Wall-hung options are often used when choosing designs that match the other fitted furniture. You can also add a small wall curtain or wide holding mounted to hide any pipework, similar to what is done in a kitchen.
Toilet Roll Units?
These units are small and meant to be used with WC units. When placed next to a toilet, these units have a built-in holder for toilet paper, storage for extra rolls, or a bin, depending on their size. The roll can be seen or hidden and easily pulled down when you need the paper.
Steps to Finish Your Bathroom Furniture Perfectly
After choosing bathroom furniture, consider all of the details. Most furniture comes with everything needed to appear complete. But some manufacturers let you choose how it looks by personalizing the finish.
Color of Furniture
First, choose a furniture color. You should compare colors from various manufacturers before making a decision.
Handles
There are different options for how the furniture looks, like the handles and feet. Some furniture needs handles to make it look complete.
Feet
These can be pretty and useful for holding and showing off your love for creating things. Most brands have nice metal feet if you don't want your thing to hang on the wall.
Plinth
Plinths are placed at the bottom of furniture and hide ugly pipes. Legs are needed on the base units to connect the plinth. Most fitted furniture units are the same color all around.
Cabinets
The internal color of certain cabinets can be seen on the outside, depending on installation. You can need a side or wall panel to hide this and complete the material.
Filler Panels
These can be used in tight spaces where cabinets don't fit the entire area. This is particularly useful when placing furniture in an alcove. These panels make the run wider so it fits perfectly in the alcove.
Countertops 
You add them in the end to finish a job. They vary in color, substance, and height. Different sizes of shelves fit in different furniture designs.
Types of Furniture Materials 
Furniture is made from various materials. Here are some common ones:
Wood
New bathroom furniture is often made of wood. Wooden bathroom cabinets are typical as they are much more costly, and most status-conscious people let wood into their bathrooms. There are three main contenders listed below:
Melamine Faced Chipboard
MFC is a material commonly used in kitchens. Melamine board is a strong material with a tough outer finish. It is also easy to clean.
Beware, water could damage it. Finish it properly to avoid this. MFC units are a great deal and perfect for a second bathroom or rental property.
Medium Density Fibreboard
Another type of material used to make bathroom furniture is called MDF. It is made from leftover pieces and scraps from making wood products. These pieces are mixed with glues and pressed together. It is a popular choice in the bathroom industry because it is denser and more substantial than MFC.
Crown Cut 
It looks more round and has more grain than quarter-sawn. This kind of real wood is beautiful, but it needs special care. Make sure it doesn't get too wet or too hot or cold.
By considering space, price, style, and materials, anybody can design their own bathroom. The guidance stresses the necessity of selecting water-resistant furnishings that can survive bathroom wetness and humidity. A well-designed bathroom with carefully chosen furnishings can improve the usefulness and atmosphere of this crucial home area.