Window Blind Ideas–10 Beautiful Ways To Use Blinds To Enhance Your Space

Blinds indeed are the game-changers for home decor since they offer dual functionality. And their wondrous working dual is aimed towards both aesthetic uplifting as well as heavy-duty durability. They work as the most foolproof window treatment and will provide you with the most promising performance, that too, for years on end. Not to mention that window blinds are an ideal commercial-grade window treatment approach, as well.
However, when it comes to creating a unique and more of the right look with blinds, there is a potential likelihood of going wrong at certain points. From choosing the right blind type (fabrication, material) all the way to having it fitted in a comfort-providing and suitable manner, there's a lot to be taken care of. That's primarily because not every blind type or style can provide for the requirements of a certain space, and going for inaccurate choices is the most likely to worsen the situation, instead of helping in any way.
Having that said, in order to make your blind choice and styling the most favorable for you, we've got you an incredible compilation of the best and most useful ideas for blinds installation and styling. These ornamentation ideas primarily focus on functionality and comfort provision while also keeping the ornamentation factor in consideration.
So let's get started, as we've got way too many fun and favorable ideas to discover!
How To Use Your Window Blinds For The Best Functional Styling
Ahead are a bunch of incredible and practically favorable ideas for utilizing your window blinds, in order to accentuate your home décor. You neither need to buy excessively costly blinds nor have to spend on a lot of accessories, yet can expect various gainful outcomes from these ways. That's because all we've come up with today is merely a smart approach to ornamentation in a useful manner.
1. Creating The Combined Coherence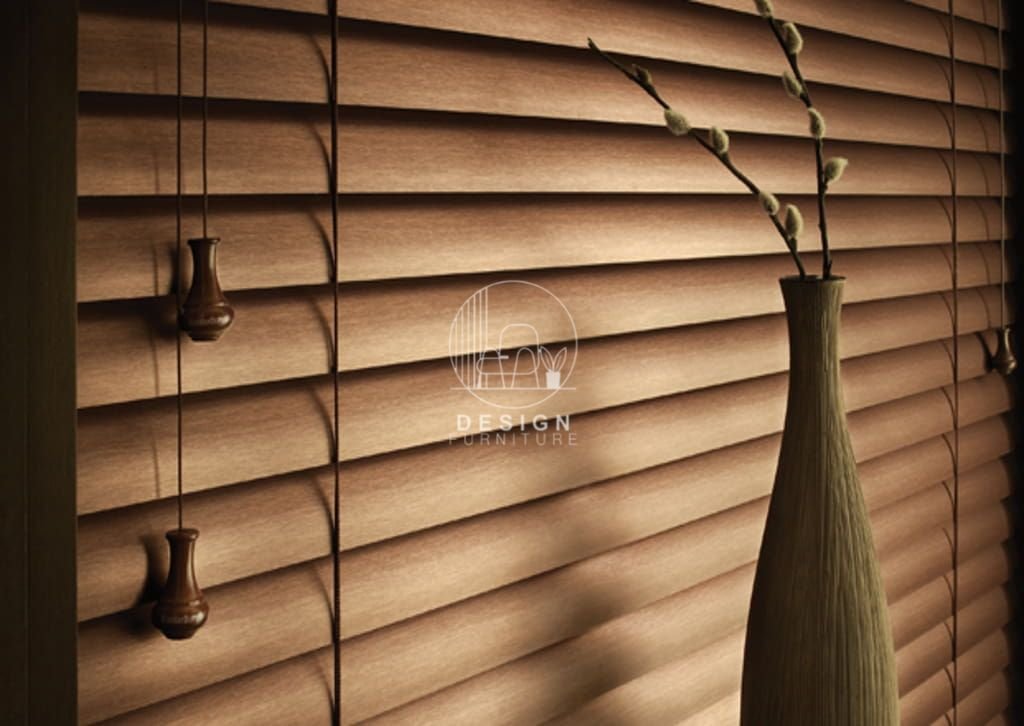 Ever thought about going for both the blinds and the curtains? That's definitely a really smart idea to try out, where you can play with the stacked-up beauty of curtains and blinds. Just have the two within complementing profiles and then you can have them flaunted together.
This idea particularly works wonders for bedrooms, living rooms, and similar personalized spaces, where you can enhance the comfort extent as well as add a lot of vibrance all around. Besides, you can have the combined styling in either a complementing manner or in a way that shows the two to be contrasting each other.
2. Designing With The Dark And Deep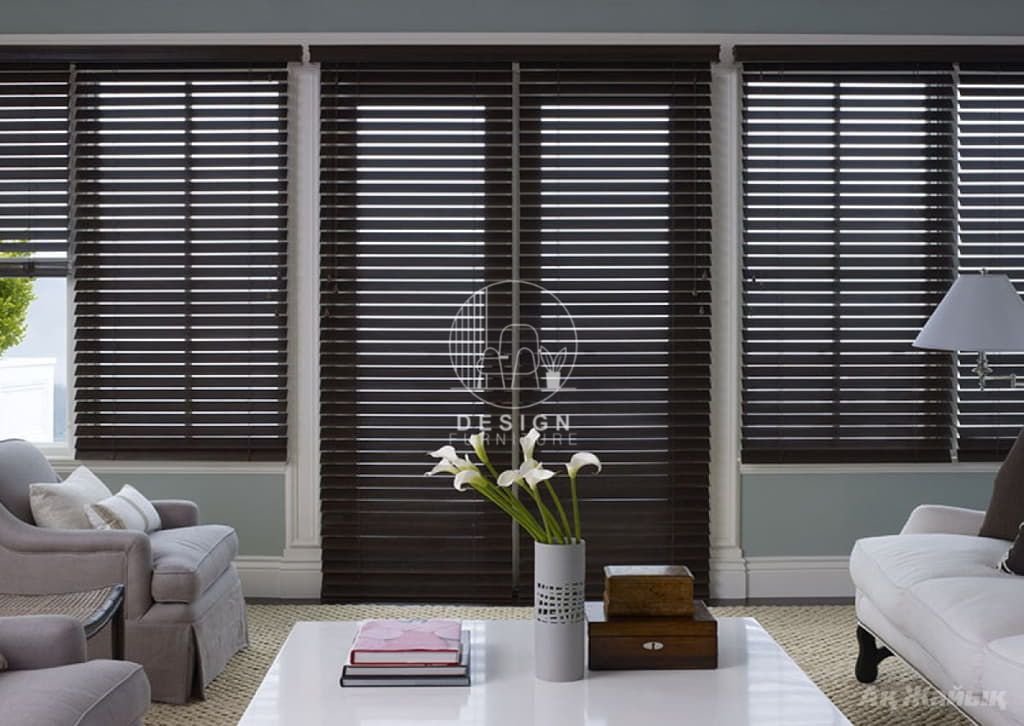 Getting your window blinds in darker-toned hues is an idea that's always meant to work. It specifically generates the best outcomes in spacious areas where there is excessive illumination and you want to balance it out nicely. As for choosing the color of the blinds, the simplest and most effective approach is to stick to the color of the anchor pieces, i.e. get the blinds in a similar color to all the bigger furniture pieces.
This will create an overall design uniformity and harmony, which, of course, seems the most pleasant to be around. You'll notice an entrancing sensation of depth escalating all around the room, which will of course appears super welcoming, as well.
3. Playing With The Prints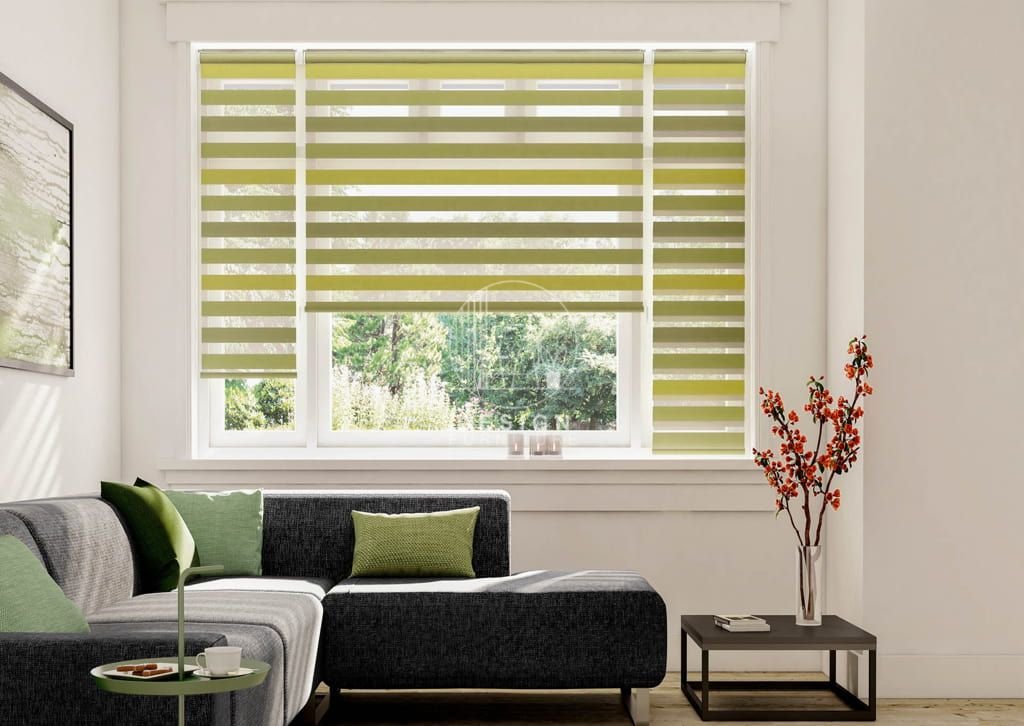 Printed surfaces are always the most extensive spectrum to play with since there are abundant options available for experimenting. For creating such a décor, you can either simply buy the printed blinds (Roller, Roman blinds and several other blinds feature a fabricated construction) in accordance with a prime print of your room décor, to create a well-synced vibe. Or you can also go for adding some of the printed fabrics atop your plain blinds, which too,  will give rise to a well-put-together look.
Some of the notable examples in this regard are matching the printed blinds with sofa/couch upholstery, room cushions, bed sheets/bedspreads, or even with the room curtains. After all, the idea is to create a delightful harmony amongst all the stuff!
4. Revitalizing With Roller Blinds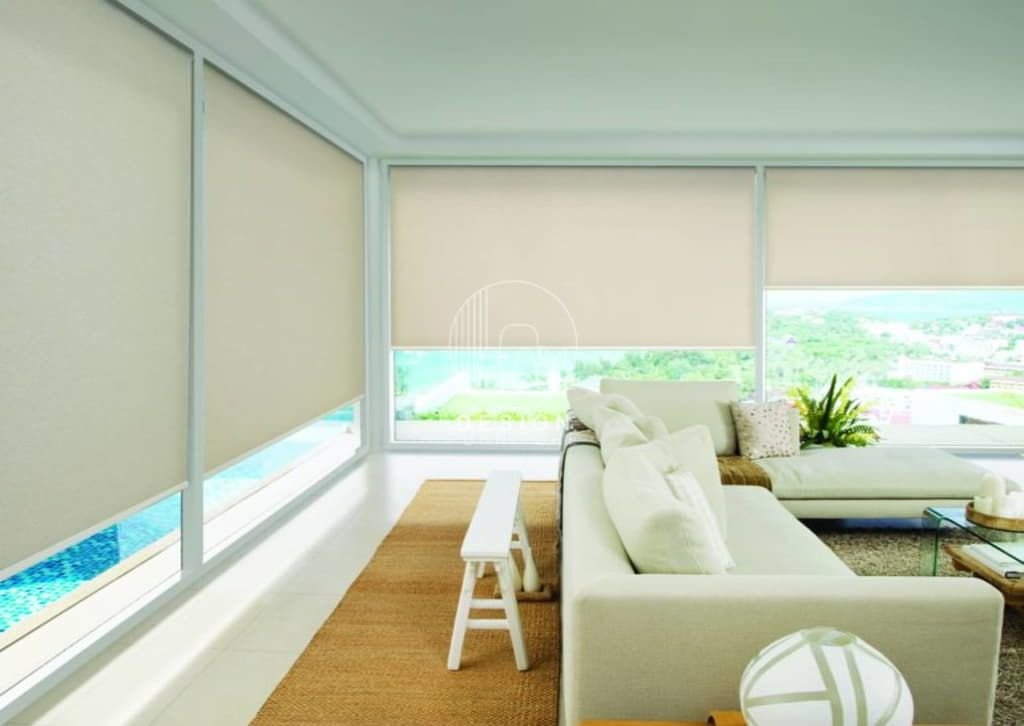 Roller Blinds are one of the most useful versions of window treatment, and you can enjoy a number of different styling scenarios with them, in addition to benefiting from their performance. These blinds are so versatile and efficient that they can be added to the most minimalist or, let's say, dull-looking spaces since they offer instant beautification to all of their surroundings. They go particularly well with all the modern-themed interiors, and you can also consider their presentable beauty for the decor of your commercial spaces.
Over and above, you can also play with the extent of illumination once you've got roller blinds as they come in both semi-transparent and opaque profiles, so you can easily carry out the selection according to the level of brightness you prefer. They look great in both open and closed states and can perk up the entire room's appearance with no excessive accessories.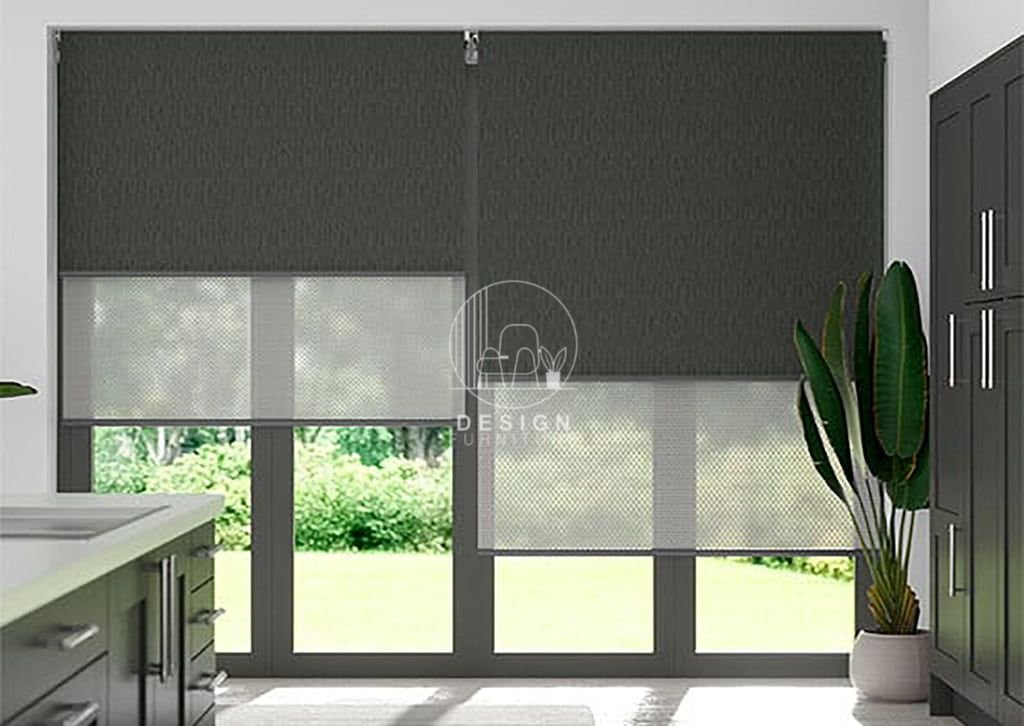 This window blind styling idea involves getting thicker profiled blinds or simply having some of the notable additions to the existing ones. The idea is to enhance the overall look since double-layered window treatments always seem the most comforting and satisfying, and the same goes for blinds too. Besides, you can also have the job done with the help of a couple of curtains, too.
Double-layered blinds are meant to add a major deal of comfort to your entire space, and you can dramatically enhance the overall room's beauty this way, as well. Just be careful about choosing the right kind of blind type or the added fabrication, and you'll be absolutely ready.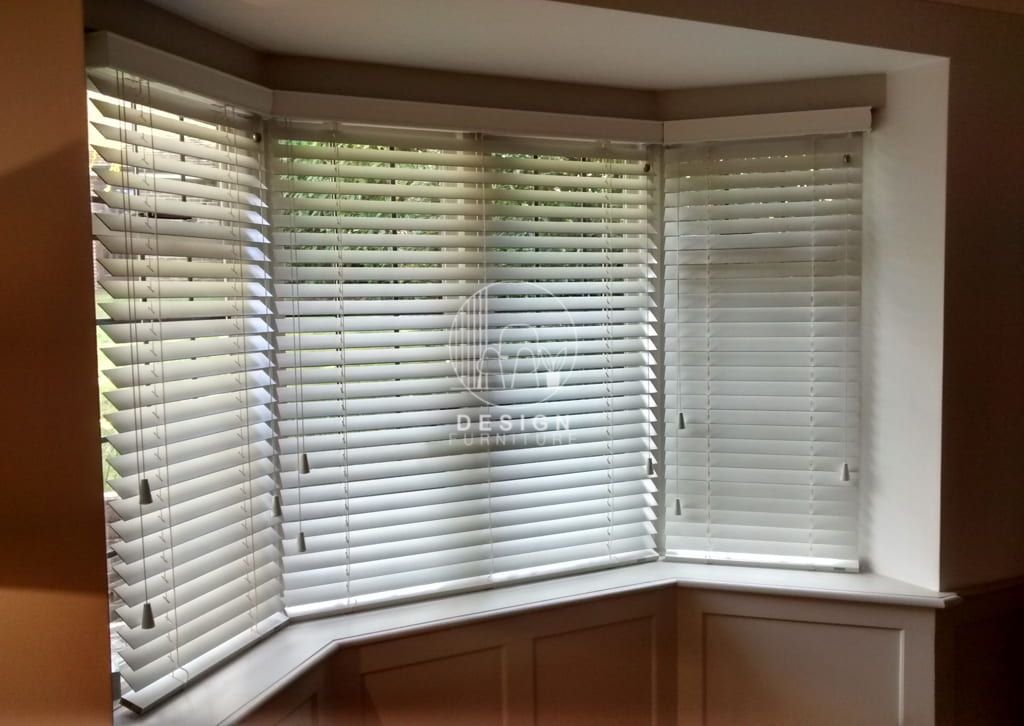 This is an idea that involves various styling aspects of the space and is all about achieving a perfectly complementary vibe from them. Prior to your next window blinds selection, you need to consider the existing furniture and decor in the room, and this includes almost everything from the anchor pieces all the way to the accessories.
Besides, even if you don't want to mix and match the blind design with everything in the room, you can simply pick out a few major or more influential ones and consider their styling as the criteria for your blind selection. You can go for both complementing and contrasting theme creation at this point, as long as it seems appealing!
7. Perking Up With The Pelmet

Pelmets are a truly magical ingredient that can be used to perk up the look of even the most attractive window treatment, and blinds aren't an exception either. They work as more of a fundamental decor product atop the window blind, which is a lot more than what you can expect from a mere accessory. You can get pelmets in a variety of styles and increase the good old Victorian vibe in your space without spending a lot of money completely changing your window decor.
In addition to that, pelmets also increase the comfort extent of the room since they block the sunlight better and keep all other somewhat troublesome factors at bay with more efficiency. It's just like increasing your curtain's coverage and functionality by adding another fabric. Though pelmets don't cover the entire blind profile, they manage to create a well-balanced and pleasant interior environment, while, of course, looking the most eye-catching, too.
8. Spicing Up With The Stripes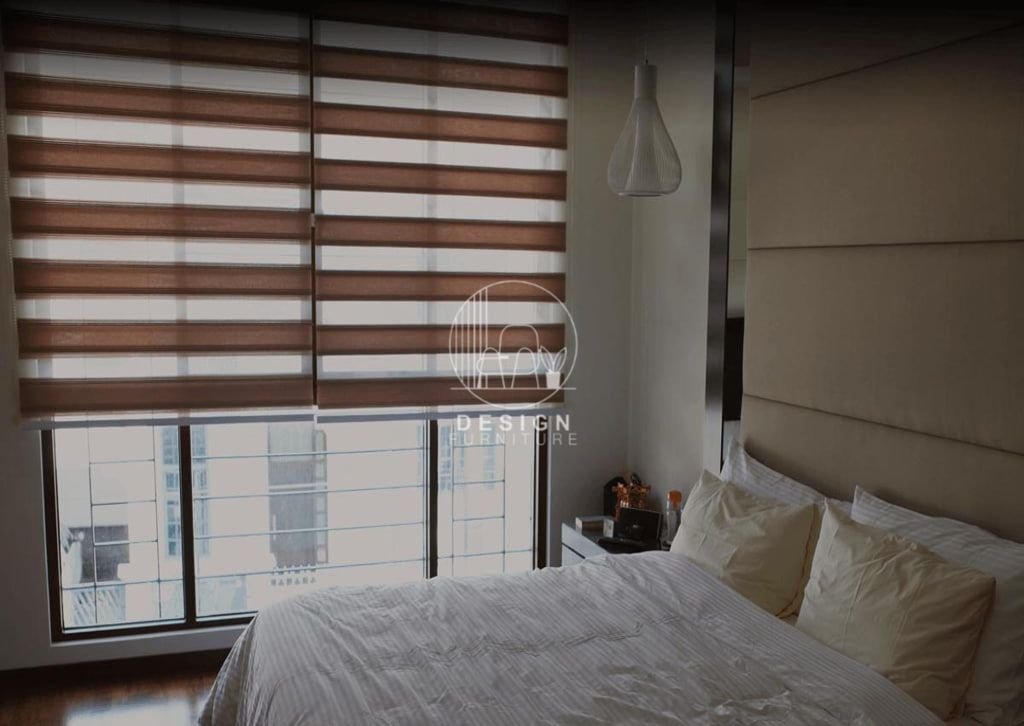 Striped surfaces offer the most timeless beauty and, from our favorite robes to the covers of our pillows, they never stop pleasing us. So why not have this incredible styling approach with the blind decor, as well? Choosing striped blinds, (Roman Blinds are the foremost example) is one good idea to perk up your spaces smartly. You can have this selection in one or two primary colors that go well or are in abundance in your room decor and can also go for contrasting color choices.
Striped blinds will look supremely appealing because of their sleek profiles, and they tend to capture every single gaze, just at first glance, too. Also, you can have the added benefit of light divergence with striped window blinds, thus accentuating the overall interior beauty.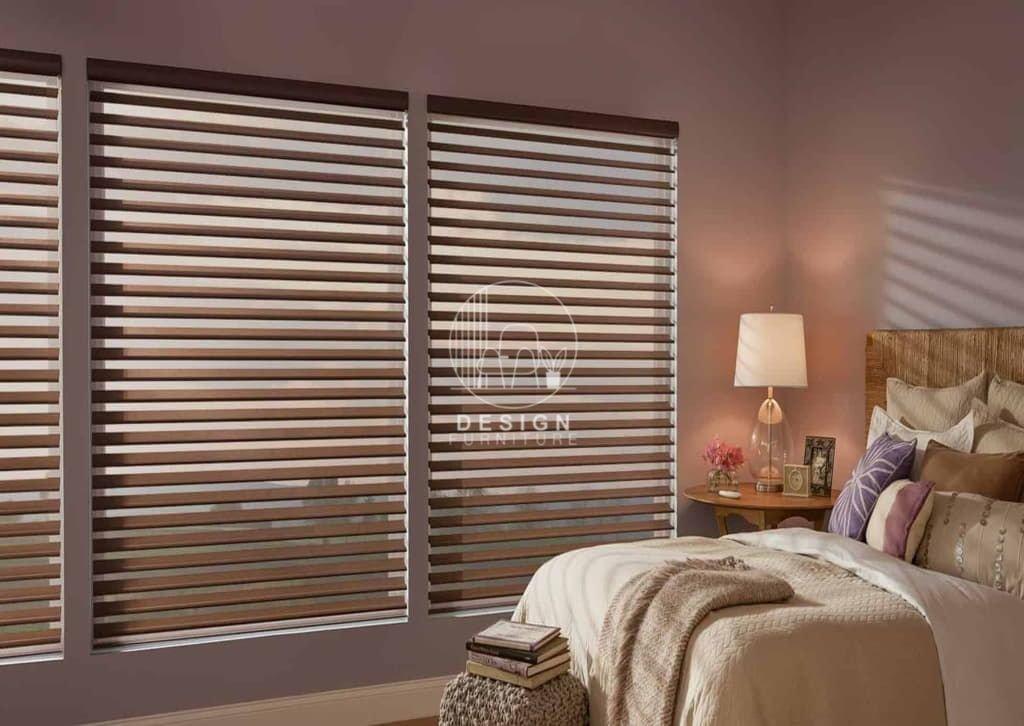 Matching your window blinds to your room's wallpaper is another foolproof idea with which you can induce a lot of visual beauty within your interiors. This is the easiest thing to carry out with plain wallpapers and the most pleasurable thing to experiment with patterned or printed wallpapers. Also, if you aren't that much into the similar setting all around, you can simply go otherwise and spice things up even more.
Choosing your window blinds in contrasting hues/patterns/prints with the room's wallpaper is meant to make it appear really inviting. However, you still need to be careful about getting the complementing stuff and not going way too opposite at any point.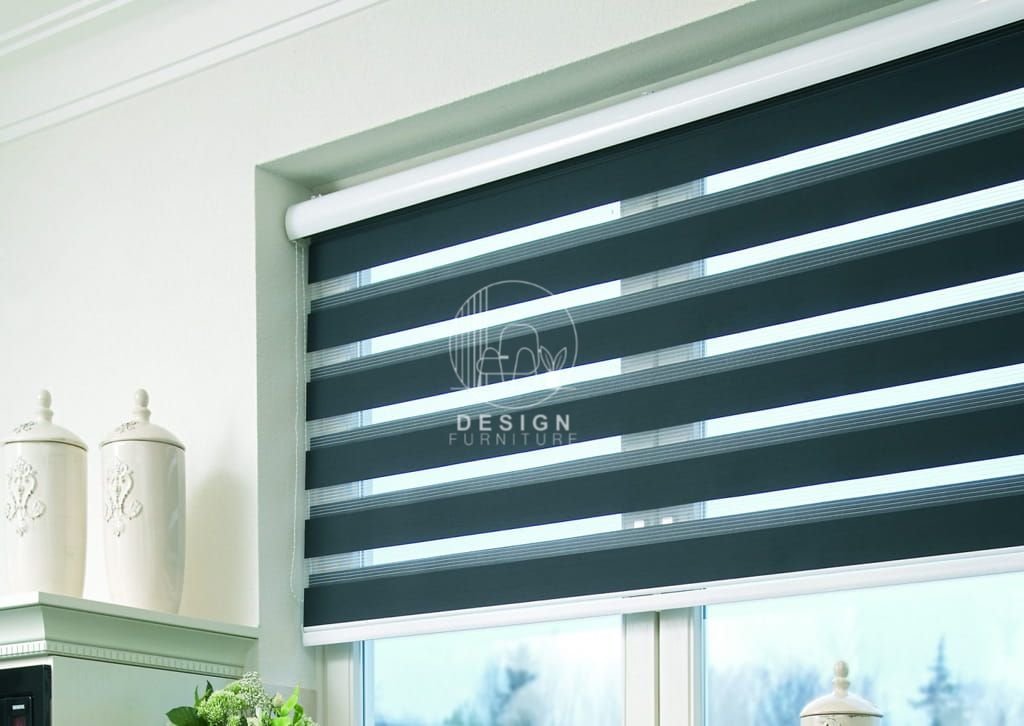 Blackout blinds or even curtains are one of the most functional choices of window treatment which offer the finest aesthetic lift too. Let's recall all those fundamental perks that can be enjoyed with blackout blinds, i.e. pacifying darkness, no more tolerating of the troublesome noise from the neighborhood, and most importantly, the delightful cost-cutting on the energy bills. And of course, the sleek and suave beauty is the added benefit, which is versatile enough to be considered for all spaces.
So, whenever you're in a dilemma about choosing the right blinds, simply stick to the blackout ones and you'll be super glad for yourself later. That's because they provide both the beauty and the benefits and will offer the greatest level of comfort.
This was our amazing time with the list of 10 Beautiful Ways To Use Blinds To Enhance Your Space, and we hope you find all of them really beneficial in coming up with the best style for your space. Since window treatment is always one of the major home decor and improvement decisions, you gotta be extremely cautious with what you settle for, as that very choice can influence your lifestyle in a favourable manner to a great extent.
Another thing to be careful about is to not just choose the flashy or flaunting stuff, but stick to the functional products that have the tendency to provide for all the requirements and can withstand the usage intensity, as well.
Wishing you the most delightful blind styling ahead!
Frequently Asked Questions (FAQs)
Real wood blinds and faux wood blinds work wonders within loving rooms, considering the higher extent of utilization. Besides, Roman blinds are another great option for such spaces, which are easier to maintain, as well.
The window blind should maximally overlap the top of the window opening by 1-½", at least. However, if you've chosen those blind products which require mounting hardware, the overlapping will be more than 1-½".
The inside mount offers a really clean, seamless and neat fit of the window blind. Moreover, in the case of the inside mount, you can easily install your window blinds with your preference of depth or shallowness, and everything is meant to appear really minimal yet attractive.
When window blinds face down, i.e. when their rounded side faces inward, that's when they get to block the incoming light, thus creating a room darkening or even blackout effect, depending on the choice of fabric/construction materials.