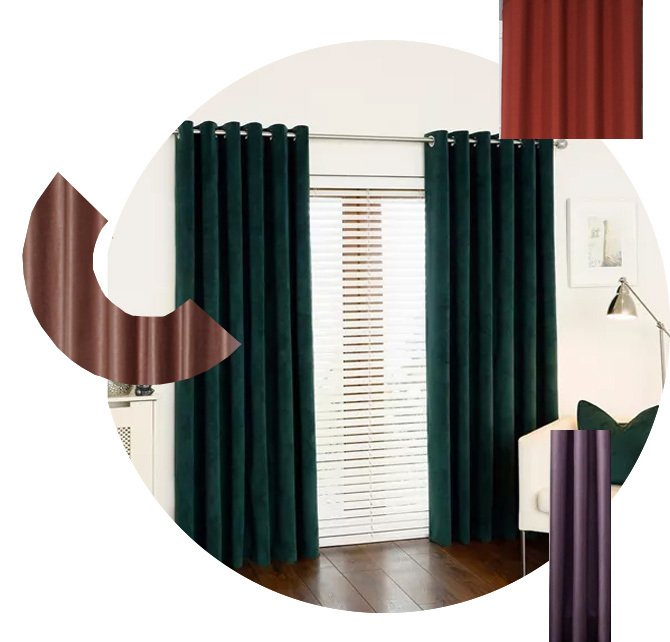 Welcome To Design Furniture
We welcome you to the UAE's largest furniture manufacturing company. We at Design Furniture provide all types of furniture and interior design products of premium quality at highly affordable rates. Our company has a large team of experts who have completed over 1000 projects and gained the love of our customers in Dubai and Abu Dhabi.
Our company is one of the best companies that can provide all things related to furniture and interior design products. We can provide our customers with indoor and outdoor furniture, all types of flooring, curtains, blinds, artificial grass, rugs, and many more.
We are specialists in our field, so no one can beat the quality and design of our furniture. Our large team, comprising 200 members, is always ready to serve our customers and solve all their problems related to interior design. The curious minds of our experts will always innovate the designs of furniture and flooring, and then provide the trend towards the market.
We Are The No.1 Furniture Company In Uae
We have won the award for the best furniture manufacturing company in 2022. We have won this award because we stand first in the quality test of all our products. Customers always get the best results from our furniture and flooring, because we never compromise on the quality. That's why they praise our services and always trust Design Furniture.
The furniture that we make in our factory is free from all flaws because we always use good quality wood and metal in the making of our beds and sofas. The upholstery that we use in the manufacturing of beds, sofas, couches, chairs, stools, and headboards is of high quality, so it can easily bear heavy weights and never get damaged.
We offer everything from sofas to couches, beds to bed heads, hardwood flooring to laminate flooring, artificial grass to floor tiles, and curtains to blinds.
Establishment of Design Furniture
Design Furniture was established in 2000 with just 20 members. Now our company has grown and has 200 members with thousands of satisfied customers. From the start, we performed well in all the fields, and today our company has 3 awards for being the best manufacturing company in the UAE.
All the awards are for our hard work and sincerity towards our work. We are not like those companies who are working only for money; we care about our customers, and our first focus is customer satisfaction.
We think we can only succeed by serving our customers in the best way. That's the reason, after gaining so much fame, we never increased the rates of our products. We always set standard prices for all our furniture and flooring products.
We Provide All Type Of Furniture, Interior Designing Products
Our company provides all types of furniture for homes, offices, hotels, restaurants, and business areas. The furniture that we provide includes sofas, couches, chairs, beds, headboards, and all types of outdoor furniture.
We also provide all types of flooring, such as hardwood flooring, laminate flooring, cork flooring, epoxy flooring, concrete flooring, marble flooring, carpet flooring, carpet tiles, and rugs.
We have a wide collection of all types of curtains, such as blackout curtains, sheer curtains, linen curtains, velvet curtains, pencil pleat curtains, grommet curtains, and many others. We are also offering all types of premium-quality blinds to our customers.
We Offer Durable Products
The best quality of all our products is that they are all highly durable because they are made from premium-quality top-grade products. The material of our products saves them from the wear and tear of the environment, and in this way, they can last for a long time without the need to repair them again and again.
We Provide Customized Furniture
Our company is famous for providing customized furniture to all of its customers. We care about the place of our customers, so we manufacture amazing designs of furniture according to the space of the place and then fit the furniture into it.
The customer can select the design, color, style, material, and upholstery of the furniture according to their needs, which is another benefit of our customized furniture.
We Offer Uniqueness In Design And Style
We are the best interior designing company all over the UAE that can manufacture unique and new designs in the market and never copy the old designs of other designers. We love innovation like our customers. That's the reason we are here in this position. All the people of Dubai follow and like our furniture designs and dream of having our furniture in their homes and offices.
The new styles that we introduce in flooring and carpeting will never disappoint our customers, and they love to buy our new styles of carpets from our stores and online. The uniqueness of our work makes us famous among the people of the UAE.