How to Mix-and-Match Your Furniture & Couches
Are you ready to unleash your inner designer and mix and match like a pro? Say goodbye to cookie-cutter living spaces and hello to personalized perfection. In this blog post by Design Furniture, we'll show you how to embrace your uniqueness by blending colors, trying out classic combinations, accessorizing with black and white, bringing back nostalgic vibes from the 80s, and finding a happy medium between styles – all while keeping your furniture & couches at the center stage. Get ready for some serious interior inspiration that will make your space unique!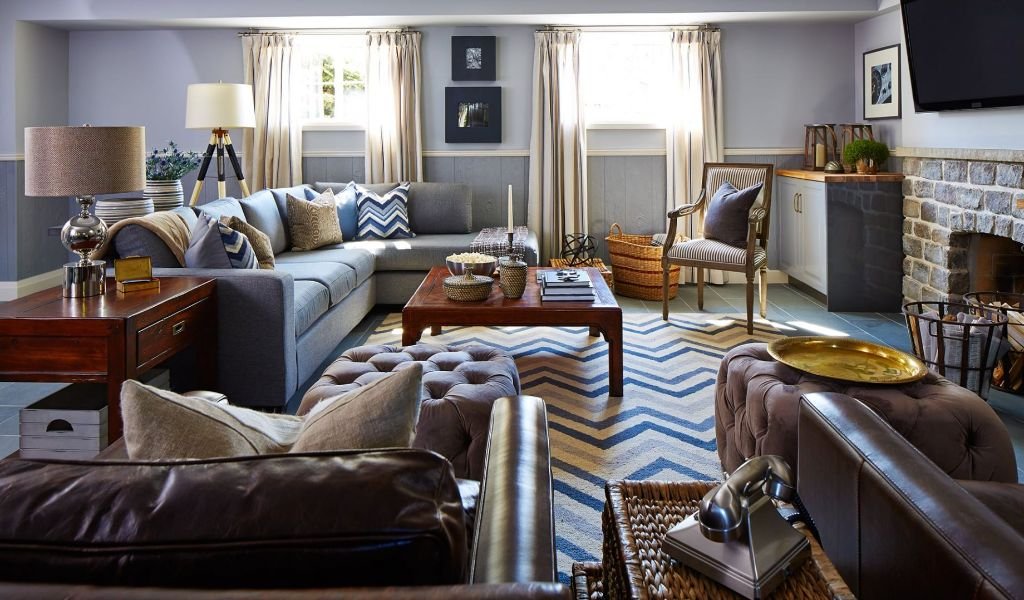 Embrace Your Uniqueness
Embracing your individuality is the key to mixing and matching furniture and sofas. Don't be hesitant to express yourself via your home décor choices! Instead of going for a cookie-cutter style like everyone else, why not design a room that expresses your personality?
Consider your uniqueness. Favorite color or pattern? You may enjoy collecting vintage items or want striking statement pieces. Whatever the case may be, consider these characteristics while buying furniture and sofas.
Mixing different styles can also add an exciting touch to your space. Pair modern chairs with a rustic coffee table or combine sleek leather sofas with eclectic accent chairs. The possibilities are endless!
Incorporating personal touches into the design is another way to embrace your uniqueness. Display artwork or photographs that hold sentimental value incorporate items from your travels, or showcase pieces that reflect your hobbies and interests.
Blend Two Colors Into One
When mixing and matching your furniture and couches, one creative approach is to blend two colors into one. This can add a unique touch to your space and create a harmonious balance between different pieces.
Complementary furnishings may help. For instance, a navy blue couch with teal or turquoise accent chairs creates a gorgeous blue combination that adds depth and visual appeal.
Choose color-blocked furnishings. A chair upholstered with pink and green cloth is an example of this. This dramatic technique makes a statement while preserving decor coherence.
If you want subtlety, choose ombre furnishings. Ombre blends colors to create a smooth transition. Elegant couches and armchairs have upholstery that transitions from light to dark or vice versa.
In furniture mix-and-match, the balance between colors is crucial. Choose colors using complementary or similar color theory.
Try Out Some Classic Colors
Blending classic hues requires balance. Use one dominant hue and accent to create a stunning balance. Mixing and combining sofas and furniture with classic hues is timeless. Any space may appear attractive with these classic colors.
One classic color combination to try is black and white. These hues clash, creating a clean, contemporary look.
Consider incorporating black and white patterns or accents into your furniture for a bold statement.
Gray, white, and beige are classic hues. These adaptable colors may be used alone or as a major color pattern. To create a tranquil, harmonious space, use these furniture colors.
Navy blue may be daring. It gives any space depth and refinement. Balance navy blue furnishings with lighter accents.
For a classic style, use olive green or chocolate brown. Wood, leather, and these warm hues make any area cozy.
By incorporating traditional colors into your furniture selections, you can create a timeless design that will last time. So, embrace tradition while giving your own unique spin!
How To Accessorize Your Furniture By Focusing On Black And White
Furniture accessories may change a space. Black and white is a classic way to look chic.
Start with black or white couches or armchairs. This is your anchor. Add contrast and visual intrigue with opposite-colored accents. Add white throw cushions or a patterned rug with white accents if you have a black sofa.
Choose black-and-white or monochromatic designs for drapes and artwork to match your furnishings. These will harmonize everything.
Add silver or gold touches to the black-and-white motif. A metallic-base floor lamp or colorful vases might elevate the décor.
Accessorize with this color palette sparingly. Simplicity and clean lines provide a contemporary style, while textures and patterns add uniqueness.
Make It Seem Like the 80s Again
Remember when everything was bright colors, huge hair, and elbow pads? If you miss the 1980s, why not include some of that nostalgia in your dwelling's decor? Combining different types of furniture and sofas is an excellent method to achieve that quirky 80s atmosphere.
 Start with bright colors and patterns. Geometric forms, vivid neons, and clashing colors. Try a bright pink sofa with a teal armchair or vice versa.
A large boombox-inspired coffee table or lava lamp on your side table will emphasize the 80s vibe. These odd items take you back in time.
Metallic accents are another 80s staple. Lamps, picture frames, and furniture legs might have gold or silver accents. This will add elegance while remaining authentic.
Add old tech to your home. Display an ancient record player or cassette cassettes on a shelf. These 80s-inspired accents will transport you back.
Finding a happy medium for mixing and matching your furniture and couches is about balance. You want a unified appearance without matching everything. One way to achieve this is by choosing pieces with similar elements, such as similar shapes or materials.
Mixing styles like a contemporary couch with old chairs is another option. This creates an eclectic and unique vibe in your space.
By blending two colors into one through thoughtful furniture choices, you can elevate the style quotient of your living space while showcasing your personal taste and creativity. Embracing the style of the 80s can be fun and stylish when mixing and matching furniture and couches in your home. So embrace those vibrant colors, bold patterns, and unique accessories. It's time to bring back that totally tubular decade! Focusing on black and white accessories creates a cohesive, visually appealing space that exudes sophistication without sacrificing style!