The Best Types Of Flowers To Give For Birthday Gifts
Flowers being the ultimate staple of beauty, friendship, the good old love, wellness and whatnot, do make a great idea of a birthday gift, as well. Not to mention that they are the best no-brainer gift choice for all other occasions as well. They are the true savior when you just can't think of the right kind of present or token of love/appreciation/gratitude.
However, this seemingly simple and straightforward idea does require some thoughtfulness, essentially careful selection in order to generate the perfect impression (and maybe vibe!). And when it comes to choosing flowers for a birthday gift, the very significance of a mindful purchase becomes even more mandatory. Design Furniture has got you all the info and smartness you need to ace this very phase!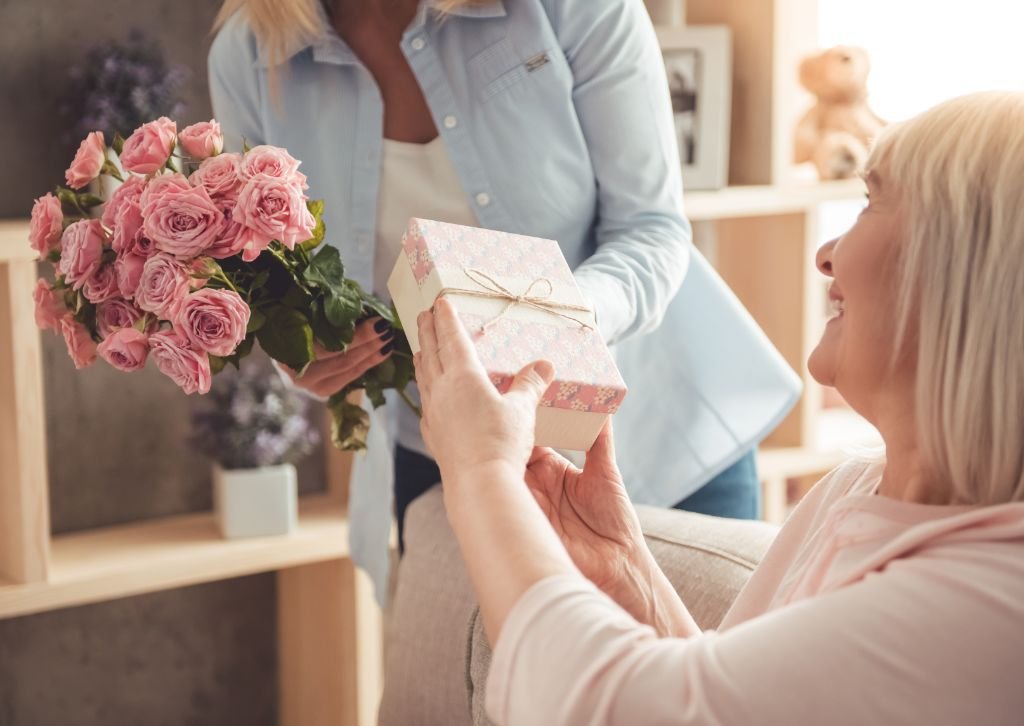 Do Flowers Really Make a Good Gift for Birthday Celebrations?
For the most straightforward answer, they indeed do! Given the fact that flowers are super sweet, pleasant (unless your receiver isn't allergic to them) and kind of the most timelessly beautiful elements, they are meant to save the day at all such events of dilemma. Moreover, they do save a lot of time, as well and apart from being really considerate birthday gifts, you can also make use of them for all the birthday decor purposes.
When Should I Get Birthday Flowers?
While this might seem to be something super obvious, giving it a thought beforehand will save you from a lot of trouble later on. Not to forget that this consideration goes for both the flowers that are to be gifted as well as those meant for decoration purposes. Of course ending up with dead/rotten or even slightly dried flowers is the last thing you'd want.
Here are some helpful ideas in this regard:
In case you're getting the flowers (delivered) from some distant source, ensure placing your hands on them at least two days before the actual event (birthday in our case), in order to give them enough time to survive once they are out of water. Obviously, this will require you to order them at least a week in advance.
For individual bouquets, making a somewhat on-time/immediate purchase won't be a bad idea, as long as you manage to get the right stuff you've planned on and don't expect to search a lot.
If you're going for some personalized decorations, additions or modifications, such as making some sort of ornamentation out of the flowers, putting in cards or anything or simply a rearrangement, make sure to buy them several hours before you're supposed to present them, so that there's no trouble, hassle or at worst misconduct at any point.
The Best Types of Flowers to Give for Birthday Gifts 
Here comes the million-dollar pondering, which is none other but exactly what flowers to get for the upcoming birthday event you'll be showing up at. Undoubtedly, this concern comes with a lot of dilemmas, particularly if you're not into fancy stuff or let's say just want to get done with this phase most effortlessly.
Age, gender, personality, likes/dislikes, medical precautions (for those with allergies), gathering, there's surely endless aspects to take into account, eventually making the purchase super critical and time-taking, as well. And no one wants to have that trouble, for sure!
With all that being stated, up ahead, is an enlisted info, comprising the best flower recommendations from Flowwow, which you can totally count on, whenever you want to be a good guest (and a considerate human being) at the birthday party, i.e. nail at being the best gift giver.
The classic symbol of love and well any and every admirable feeling, roses are the kind of option you can never go wrong with. Be it corals or the mesmerizing deep red ones, roses always tend to be the most pleasant gift you can ever give to someone and of course, benefit from as a really fine decoration, too. Plus, it's the choice that's super attractive itself and if you want to save on the expenses of fancy packaging, therefore a very smart idea!
From beauty to love, peonies symbolize just about everything really well and they can be a great option to present to someone as a gift. Particularly, if it's a theme-based birthday event and/or your receiver is a cute (most probably little) female, peonies are simply perfect to stick to. Also, if you're not a fan of the classic light pink, you can totally have these mind-blowing flowers in presentable whites, deep reds or even fun yellows.
Otherwise known as Clove Pink, carnations are another fine recommendation of a birthday gift and they also give you plenty of canvas to style and personalize the way you want. You can have these adorable flowers featuring frilly petals in multiple shades of pink and they will be the most nerve-soothing element of the day. From mono bouquets to flower baskets, they sync incredibly well with every idea of their presentation, thus appearing to be a thoughtful gift.
The good old tulip is one of the other mind-blowing options of a birthday gift and event decor as well. The highly extensive color palette makes selection much easier and suitable for almost every setting. Besides, you can also have them as cut flowers and if you're someone who loves symmetry in everything, tulips can be the best choice for you. Besides, they go well with every other supporting decoration, too.
Dahlias are a wonderful choice for literally every purpose and birthday gifts aren't an exception either. Their fuller appearance makes them super pleasant to look at, therefore a really unique and thoughtful option to go for. Depending on the theme of the birthday event or the preferences of the intended person, you can choose from the options of bright colors such as yellow, orange or pink or stick to muted ones like lavender, white and red.
Geraniums make quite an out of the box birthday gift and of course there are multiple options to make a selection from. Besides, they are a great option to adorn the rooms or let's say the gift package you're about to present. Also, geraniums are a fine choice for those not fond of huge flowers of very heavy or fuller bunches, meaning a perfectly minimal yet pleasant decorative choice.
For those of you obsessed with white, gardenias are the most mind-blowing option for you to acquire and this will be an entirely unique birthday gift, as well. Besides, they are just the perfect for all romantic yet thoughtful settings and you can also incorporate them into all those special personalized gifts too. Plus, an extremely pleasant and refreshing scent is the added perk with these flowers.
Camellia is one of the finest flower choices, combining both beauty and elegance in an admirable manner. It comes in multiple bloom types, such as formal-double, anemone, semi-double and a couple of other choices, the perfect option for any and every given setting. Also, the fullness of camellia is a plus point that makes the gift look even more appealing whether you're presenting the camellia on its own or as part of another gift.
Hydrangeas are an incredible idea if you want to break the monotony caused by red and pink flairs everywhere, though if you prefer, these flowers are available in pink, as well. Moreover, white, blue and yellow hydrangeas can be the best gift for anyone and everyone, particularly if you're looking for something more suitable in a commercial context. They of course look super pleasant and can be an outstanding part of all decor settings too.
What Color Flower Is Best For A Birthday?
Bright and high-spirited colored flowers are always the best and kind of foolproof idea to go for, when it comes to birthdays. You can make a choice from the options of Pink, Purple, Blue, Yellow and Red.
Are Flowers A Good Birthday Gift?
Flowers are absolutely one of the most incredible birthday gifts that work for almost every age, gender and setting. Besides, they appear to be really thoughtful and pleasant at the same time and are the perfect option to settle for, in case one is getting indecisive.
What Flower Symbolizes Birthday?
Multiple flowers work in the very scenario of a birthday event, both as a gift and for ornamentation purposes, such as Carnations, Daisies, Lilies, Roses, Daffodils, Narcissus and Holy. Also, you can make a flower choice in accordance with the birthday month, i.e. birth flowers.
What Flower Makes You Feel Happy?
Yellow colored flowers are the ultimate joyful option, when it comes to choosing something that can truly and instantly make anyone happy. The most common choices are sunflowers, yellow lilies, yellow daisies and yellow tulips that bring about a sense of cheerfulness and delight.